What You Need to Know About Growing CBD Seeds in Colorado

Are you interested in growing a commercial hemp crop, the kind that will yield high-quality CBD oil and be a lucrative addition to your new or existing farm? If so, you are in luck just by living and working in Colorado, which is one of the most (if not the most) hemp-tolerant states in the entire country. With an ideal climate for cultivating hemp, this state offers better flexibility in terms of farming as well as regulations. For farmers that are interested in growing hemp commercially, there are still regulations and farming needs that you'll need to research in order to have a successful CBD hemp farm. To grow CBD seeds in Colorado, you do need to know various things before you get started, including the legal restrictions and requirements, as well as the ins and outs of actually growing a successful crop. Let's start out with the legalities, which happen to be different from state to state.
CBD Seed Co. is honored to be the trusted CBD seed provider serving the state of Colorado.
Where to Get Licensed to Grow CBD In Colorado
You will need to register with the State of Colorado to grow CBD seeds or any other kind of industrial hemp crop. There is a non-refundable application fee, so if you are new to growing hemp commercially you might want to investigate hemp farming thoroughly before making your application, to ensure it is right for your farm.
The Colorado Dept. of Agriculture has a program known as the Industrial Hemp Program, which regulates the cultivation of this crop. Please note that according to the CO Dept. of Agriculture, "Industrial hemp means a plant of the genus Cannabis and any part of the plant, whether growing or not, containing a delta-9 tetrahydrocannabinol (THC) concentration of no more than three-tenths of one percent (0.3%) on a dry weight basis." They also administer a certified CBD seed program.
Leading CBD Seed Genetics for Colorado
CBD Seed Co. has spent over five years in research and development in order to breed high-producing CBD seeds. Our genetics feature options that are ideal for the high elevation as well as all three district climatic regions determined by elevation and proximity to the major mountain ranges. Our genetics were specifically developed on our Yoder, Colorado-based farms, offering the ideal strains for resisting severe winds and extreme weather conditions. We value compliance and always have our seeds independent, third-party lab tested for cannabinoid content, no pesticide exposure, and quality. Learn more about our current available hemp varieties: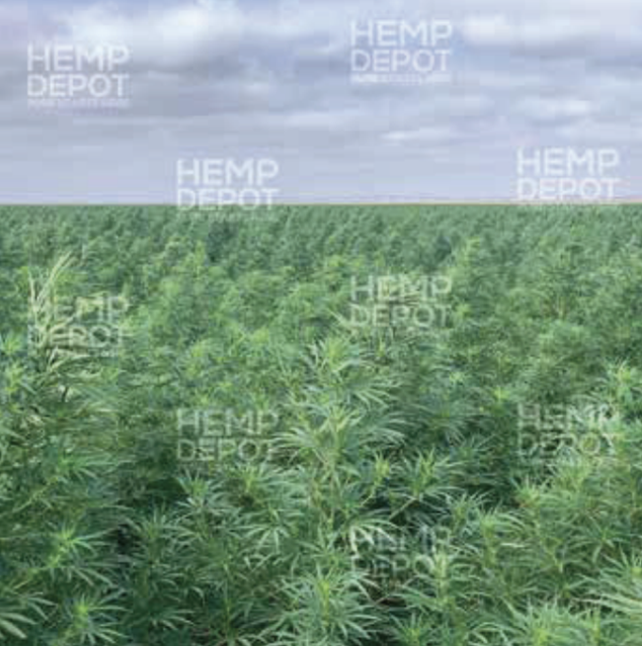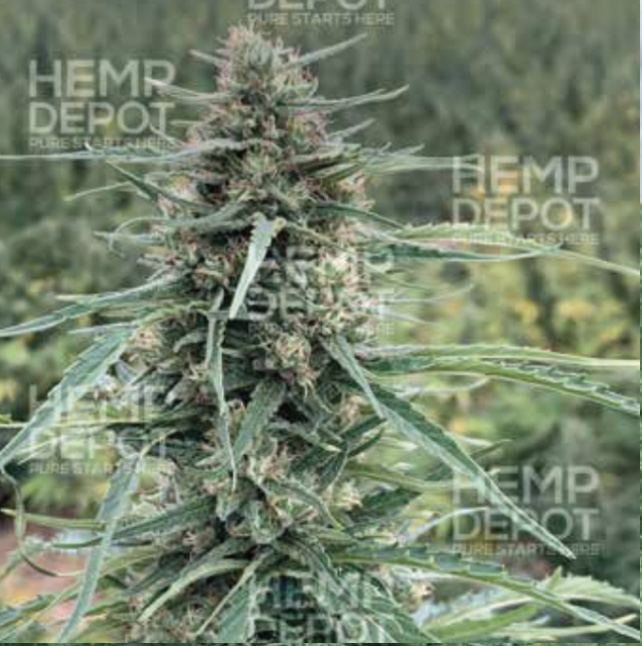 BaOX Feminized Seed
Field tested from California to Michigan and down to Florida, Our BaOX feminized seed Is a no bralner for the large scale farmer looking to use mechanization from start to finish.
Cherry HD Feminized Seed
Cherry extracts very well but unfortunately also grows very slow. We set out to change this! We experimented with many different breeding combinations to increase vigor, size and strength without sacrificing terpene or cannabinoid content, the result of these trials is what we call Cherry HD. Cherry HD is a early finishing, bigger plant capable of competing with the weeds and creating a quick canopy. She has a sweet smell with a hint of funk.
• Strong field ready structure
• Heavy resin and terpenes
• Ideal for biomass or flower
• 2-3%CBC
• Early finisher, finishes mid to late September depending on geography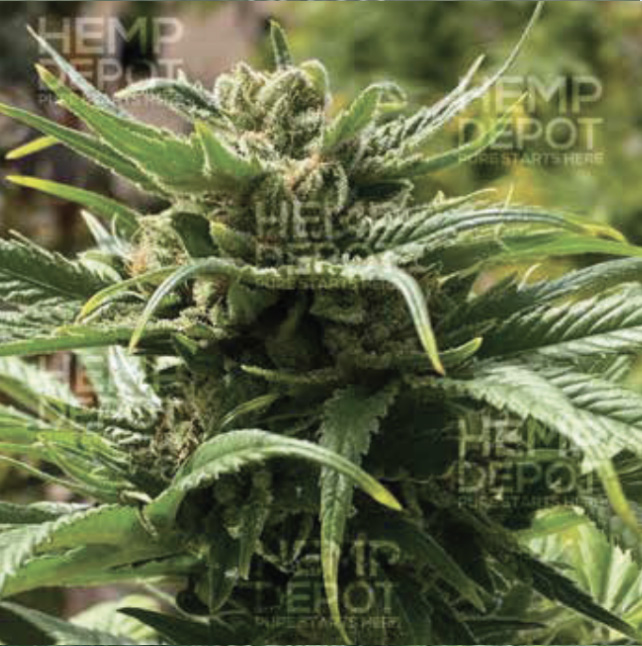 Colorado Regulations for Growing CBD Clones & Seeds
If you are growing, or are interested in growing industrial hemp for CBD in the state of Colorado, you already know there are many government regulations. Unlike other cash crops, hemp is highly regulated at both the state and federal level. But you cannot just find out the current regulations and carry on since those regulations are in flux. Keep abreast of the changing regulations to ensure the greatest chance of success and high profits with industrial hemp and CBD. In addition to federal regulations, you'll need to ensure that you're following state regulations as well. 
Colorado Department of Agriculture: The CDA runs the state's Industrial Hemp Program and has all the information you need to know to get licensed and registered. It also has a wealth of information on other necessary topics, including pesticides, CDA approved seeds, inspection, and testing, and much more. It would be foolhardy to get into growing CBD seeds or clones without making use of the information found on this site. Farmers interested in contacting the Industrial Hemp Program for further information can email the department at industrialhemp@state.co.us or call (303) 869-9084 for general program information, application assistance, and customer service.
Here are some useful links in order to get the hemp licensing process started:
National Resources for Hemp Regulations
National Institute of Food and Agriculture (NIFA): This federal agency provides leadership and funding for programs that advance agriculture-related sciences. They are a researched-based organization that invests in and supports initiatives to ensure the long-term viability of agriculture, now including industrial hemp and CBD. NIFA applies an integrated approach to ensure that groundbreaking discoveries in agriculture-related sciences and technologies reach the people who can put them into practice.
USDA: The United States Department of Agriculture is in charge of creating regulations for the industrial hemp industry and the growing of CBD seeds and clones. Their site is comprehensive and a must-read for hemp growers and processors. While there is a state program here, farmers looking for licensing in other states without a hemp program can often obtain licensing directly from the USDA. This federal resource is crucial to keep up with in addition to state regulations.
FDA: The FDA is currently creating a legal framework for hemp-derived CBD products. For farmers cultivating hemp in order to produce CBD, this can be a great resource. Once the FDA has established its regulatory framework for CBD products, this could potentially impact farmers as well as manufacturers. Farmers that are also processors and manufacturers of CBD products can also find its current instructions on how to stay compliant in terms of labeling, marketing, and more.
Vote Hemp: This nonprofit is dedicated to educating legislators and policymakers, advocating for progressive hemp laws, and defending standing policies that inhibit commerce. In addition to advocacy, farmers can utilize this resource for its regulatory information. The website provides comprehensive regulation education by state including ways that you can help with advancing policies. From legal cases to regular political updates, farmers can keep up to date with the ever-changing legal framework.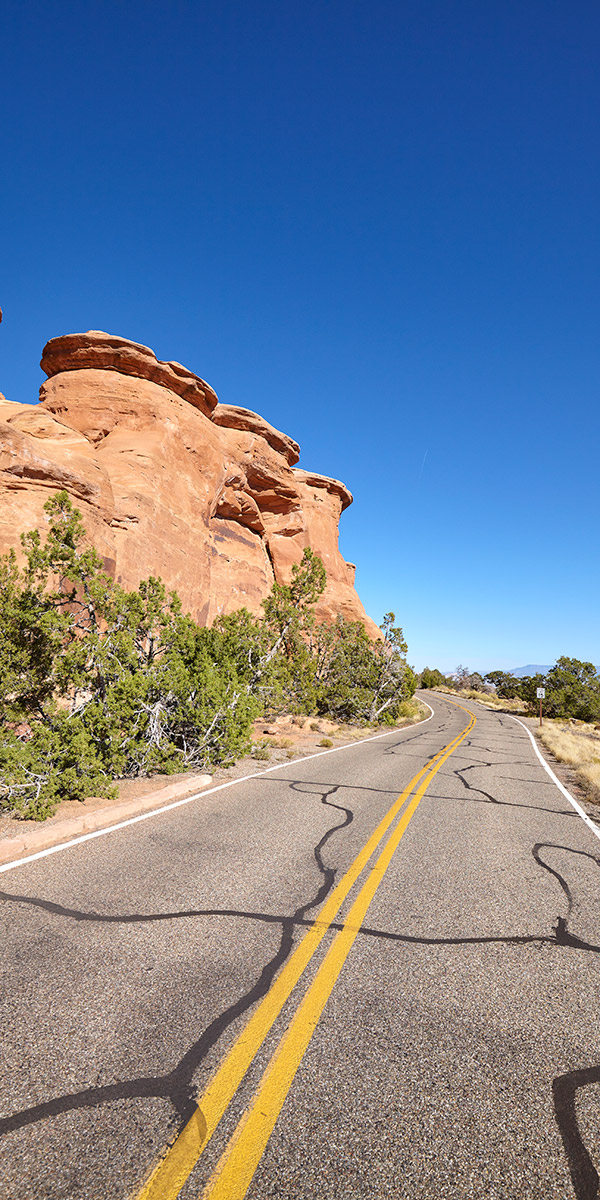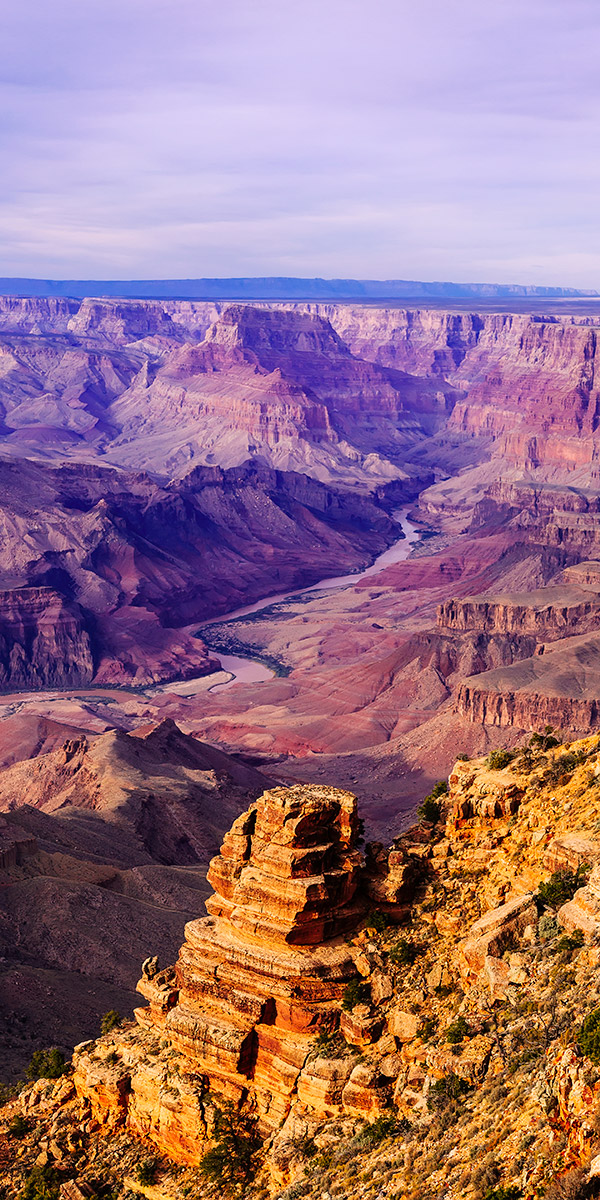 Colorado's Hemp Biomass Transportation Regulations
There are no current regulations regarding hemp biomass transportation, however, the CDA does recommend including the following documents with any shipment:
The COA from an accredited lab that shows your hemp biomass only contains 0.3% THC or less
A travel manifest or bill of landing that includes the origin and destination for the shipment as well as any registration or license information for both
Any of the following documentation or licensing that applies to the transporter

Colorado-issued hemp grower license
Colorado-issued hemp processor license
Colorado Department of Agriculture Commodity Handler License (This is for individuals purchasing raw hemp biomass for processing or resale)
A phytosanitary certificate that's issued from the originating state department of agriculture for plant materials being shipped out of state
Regions of Colorado Where CBD Is Grown
Colorado continues to lead the nation in acreage devoted to growing industrial hemp specifically for CBD. With 87,008 acres of hemp in 2020, farmers across the state can take advantage of the pro-industry regulations and ideal growing climates for hemp. Although Colorado is known for the Rocky Mountains and legal recreational pot, it's also a huge agricultural state and many farmers are finding success with CBD crops.
It turns out that the climate and soil in Colorado are perfect for CBD growing. Colorado is known as an arid state, as opposed to some of the southern states and west coast states that get a lot more rainfall. However, CO is still an excellent place to grow an industrial hemp crop because it simply does NOT require a lot of water.
In fact, of Colorado's 64 counties, 60 counties have at least one registered hemp operation.
Some of the main Colorado regions that already sustain hemp/CBD farming, via seeds or clones, include:
Pueblo County: In an effort to attract and support hemp farming, the county has instituted zoning that is particularly friendly to hemp. They are offering valuable tax credits and even cash grants for hemp farms and other hemp operations that meet the required job quotas.
The Uncompahgre Valley: This extremely fertile agricultural area already has more than 250 registered hemp fields. In many cases, traditional crops like corn, soybeans and alfalfa have been replaced with fields of CBD seeds and clones.
The Western Slope and Delta County, where a huge hemp/CBD processing plant has opened.
Greeley: This large agricultural city now hosts hemp-related round-table discussions on a regular basis. Farmers can get together and discuss state regulations and changes they would like to see with city officials.
Montrose: At least 108 hemp growers are already registered and hard at work.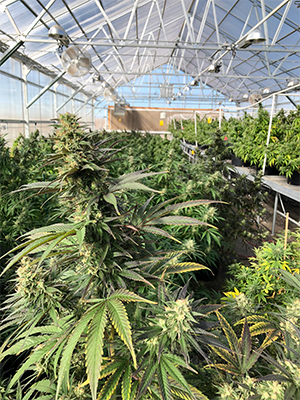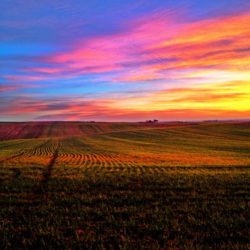 Colorado Agricultural Regions for Cultivating CBD Hemp
Colorado offers three distinct agricultural regions which all serve as ideal locations for hemp cultivation:
The Colorado Plains: The semi-arid climate and little rainfall are ideal for producing a wide variety of cash crops including hemp. The hot days and snow-melt irrigation offer a great environment for hemp to thrive in. The flat, dry land can help minimize certain mold and pest concerns.
The Western Slope: This region features cool nights and warm days, making up approximately 40% of the state's land area. The weather is milder than other regions and offers river water access. However, irrigation can be a concern here due to soil conditions. The Western Slope still provides a great opportunity for growing hemp.
The Rocky Mountains: The Rocky Mountains have a shorter growing season and chilly temperatures, making it ideal for CBD hemp production. Farmers can opt for strains that have a shorter plant cycle in order to thrive in this region.
It's always recommended to speak to your CBD seed provider regarding the region you're planting in. This can help ensure that you invest in the right genetics that is better suited for your specific needs.
Colorado Hemp & CBD Seed News
For information about how industrial hemp and CBD are affecting the state of Colorado, check out some of these fascinating articles. Whether you're merely interested in how the legalization of industrial hemp has changed the state or you are a grower or processor of CBD, these articles contain some must reading! We always recommend keeping up to date with local hemp and CBD industry news. This can help you stay compliant, understand the market, and better prepare for certain trends. A great way of staying up to date with local news is with Google Alerts. You can sign up for these complimentary alerts that send you a daily or weekly email. Try notification terms like "hemp farming Colorado" or "CBD market Colorado" in order to receive important industry news. 
AUGUST 20, 2020: USDA Orders Colorado to Revise Hemp Plan 
Colorado submitted its state regulatory program for USDA review back in June 2020. However, the draft has been going back in forth with revisions. The CDA has been overseeing hemp licensing since 2014 and had the most licensed acreage for hemp cultivation in 2020 in the nation. Due to the constantly changing regulations on the federal level, the CDA continues to work on the approval of its state plan in order to create a stable, sound regulatory environment.
MARCH 10, 2020: Hemp, CBD Industries Thankful for Less Federal Interference 
This must-read article in Westword explains the temporary suspension of the Drug Enforcement Administration's involvement with industrial hemp testing, which has Colorado hemp growers rejoicing. It also details the Food and Drug Administration's announcement of a more collaborative approach toward future CBD regulations with stakeholders of the hemp-derived CBD industry.
FEB 25, 2020: Colorado hemp farmers say they know more than the feds and want to keep regulation in state hands
This article in the Colorado Sun talks about the plans the state has in progress to bypass proposed federal rules that threaten to wither the promise of the state's hemp industry. Since Colorado has already run a successful hemp regulatory program for over six years, the CDA plans on continuing its regulatory oversight. Due to this longstanding experience, Colorado policymakers have more experience than those working at a federal level in Washington DC.
JAN 24, 2020: Farmers Look Back on Colorado's First Six Years of Hemp 
This article contains interesting interviews with some of Colorado's hemp farmers and their experiences growing this durable crop over the past six years. Learn from their mistakes and successes! This interesting read also contains information regarding growing industrial hemp for other applications besides CBD. 
OCT 24, 2019: A hemp green rush is remaking agriculture in Colorado  
In this article: "80,000 acres of cropland have been converted to hemp by farmers projecting big profits from CBD sales. But Colorado's regulatory framework hasn't kept up with the boom." Learn more about the local industry, the lack of regulatory accommodation, and needs in the supply chain.
JULY 1, 2019: Colorado Agriculture Director Has Big Plans for Hemp
This article has a fascinating and informative interview with Colorado Department of Agriculture director Kate Greenburg, who expounds on her ideas for the growth of hemp and CBD production in Colorado. The pro-industry state regulations have made Colorado a great place for farmers to grow hemp.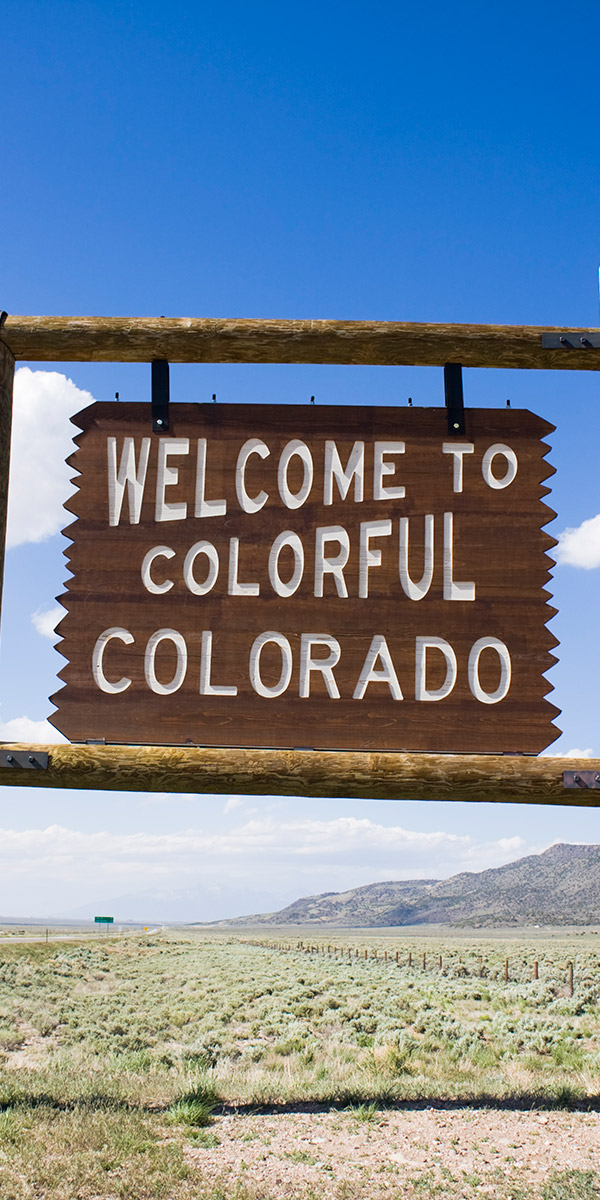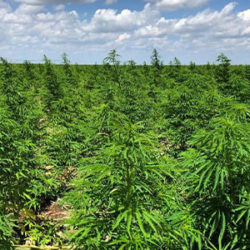 CBD & Hemp Resources for Colorado Farmers
With the growth of hemp and CBD production in Colorado, there are many organizations that provide support, community, and assistance. We always recommend joining these organizations in order to create a better network, identify potential buyers, and find resources that are specific for the local and federal hemp industry.
Colorado-Based Hemp Organizations 
Colorado Hemp Industries Association (COHIA): This organization is actually a non-profit trade group for the hemp CBD industries including the U.S and Canada. The Colorado chapter "is a member-driven organization propelling the hemp industry in Colorado through reliable information, public policy work, and agriculture and market development."
Colorado Hemp Education Association

: According to their mission statement, "Uniting To Build The Industrial Hemp Industry For A Sustainable Future." CHEA believes that "the industrial hemp plant offers the best, most sustainable solutions on earth for human health, planetary health, and economic health." They are located in Carbondale, CO.

National Hemp Association, Colorado Branch: The NHA's mission is to "support the growth and development of all aspects of the industrial hemp industry." They seek to accomplish these goals by:
Educating and informing the public about the health, environmental, and economic benefits of reviving an industry that has been prohibited for over seventy years;

Building a community of individuals, businesses, and organizations to facilitate the growth of the industry;

 

Working collaboratively with industry, government officials, and the scientific community to create and implement industrial hemp standards, certifications, and regulations.

NOCO Hemp Expo

: Not exactly an organization, NOCO is the world's most comprehensive hemp exposition and trade show, held annually in Denver at the National Western Complex. The expo is for farmers, processors, retailers, and any others involved in the sales and marketing of hemp-related products. The upcoming expo for 2021 is on March 25-27.

Grow Hemp Colorado

: This organization calls themselves "your number one resource for all things hemp/CBC in Colorado." They focus on the "new laws, rules & regulations which benefit the whole, not just a select few of "pay to play" members." They have recently revamped their website and are now inviting people involved in the hemp/CBD industry to participate in one of their new Hemp Stakeholder Work Groups, post your hemp business, event, or offer in their Hemp Hemp Biz Directory, and much more. You can become a member and receive their newsletter.
National Hemp Resources
Hemp Biomass Selling Tips for Colorado Farmers
Hire a hemp broker: There are licensed hemp brokers that can help you negotiate the best price for your hemp biomass. You'll want to look for an experienced individual with many connections in the industry and a great track record. Companies like Colorado Hemp Institute offer hemp broker services, providing a potential buyer for your hemp biomass.
Presell your biomass: This is an ideal option since the window for selling your harvested biomass is short. Having a buyer lined up can help alleviate stress post-harvest while giving you the competitive advantage of growing specific strains that potential buyers are looking for.
Sell directly to buyers: If you have the connections, it may be a good idea to cut out the middle man. Selling directly to buyers can help you maximize your profits but it will require more work.
Profit-sharing agreements: For farmers interested in joining the hemp industry but don't have the upfront finances, profit-sharing agreements may be a good option for you. Profit-sharing works by finding a buyer willing to pay for all upfront costs and recoups these expenses after harvest.
Hemp future contracts: This type of agreement is signed before you start your season with a set price arranged for your biomass. While the price provided in future contracts is usually less than the price available with the open market, this is a good option for better stability and minimizing fluctuation risks.
Networking: Joining a hemp association or attending a hemp trade show can offer networking opportunities for connecting with potential buyers. The more places you can find to network, the more opportunities you'll find.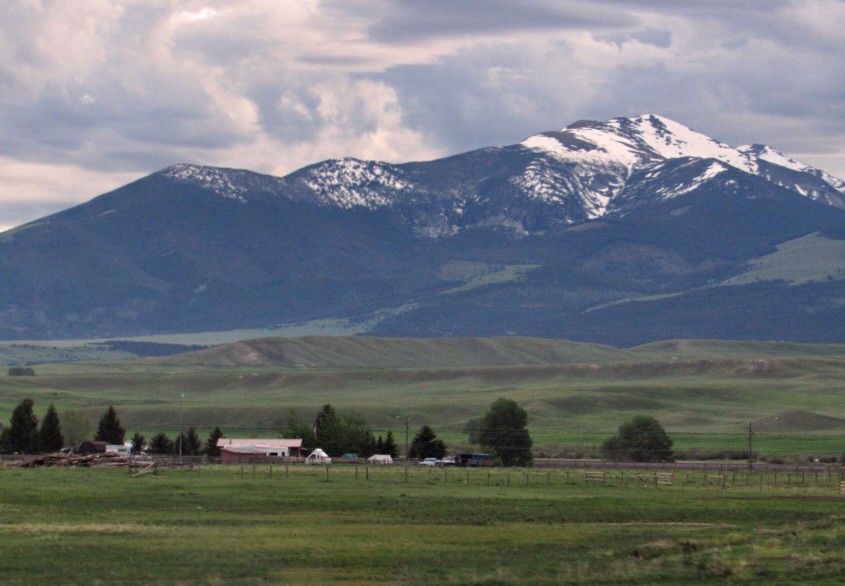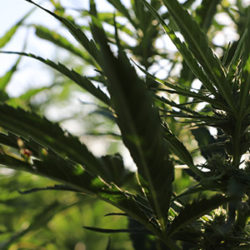 Colorado Hemp Farming & CBD Seed FAQ
Colorado CBD Hemp Farming Resources
Learn more about local industry updates, region-specific cultivation advice, and more for your hemp farm:
February 9, 2021
Colorado's hemp industry is growing exponentially year over year. More and more players are getting in on the action taking place in the CBD market and
[…]
February 9, 2021
Thinking about growing CBD seed in Colorado? There's never been a better time to get started. Now, hemp producers in Colorado can add CBD food and
[…]
February 8, 2021
Colorado has remained at the forefront of the hemp industry and is still one of the largest producers in the country. This relatively new cash crop
[…]
Work With Colorado's Trusted CBD Seed Company
CBD Seed Co. is proud to be a Colorado company, located in Colorado Springs since 2009. We are completely vertically-integrated with our own Yoder farms, processing plants, and distribution. We believe we are the perfect resource for all your CBD farming needs. We offer the highest quality, genetically proven CBD seeds and clones for your farm. For more information regarding our proprietary genetics, please contact us today!