What You Need to Know About Growing CBD Seeds in New York

Any state you grow hemp in will prove challenging (but rewarding). This is because everything from hemp farming technologies to regulations in flux. Therefore, before you become a hemp farmer in New York, you should thoroughly research regulations specific to your state. To properly and profitably grow hemp remember to take into account future legalities too. For example, what type of hemp seeds you can purchase and which pesticides will likely change year to year. Happily, for farmers in New York and across the US there are plenty of resources to find information–especially our experts here at CBD Seed Co.
Where to Get Licensed to Grow Hemp Seed in New York
If you want to cultivate industrial hemp in the state of New York on a commercial scale, you will need to obtain a license. Currently, New York is still operating under its hemp pilot program. This program will be in place until September 30, 2021. After this time, farmers will need to follow a new set of protocol for obtaining licensure. 
Until then, you can choose to take part in the New York Industrial Hemp Agricultural Research Pilot Program. In order to apply for this program, you'll need to submit the necessary forms to the New York State Department of Agriculture and Markets. If your application is approved, the Department will send you a Research Partner Agreement. You must return these forms signed and notarized.
Once both the research partner agreement and application are received by the Department, you will be issued an official Industrial Hemp Research Partner Authorization. With this authorization, you can commence to grow hemp CBD seed in New York under the guidelines outlined in your research agreement.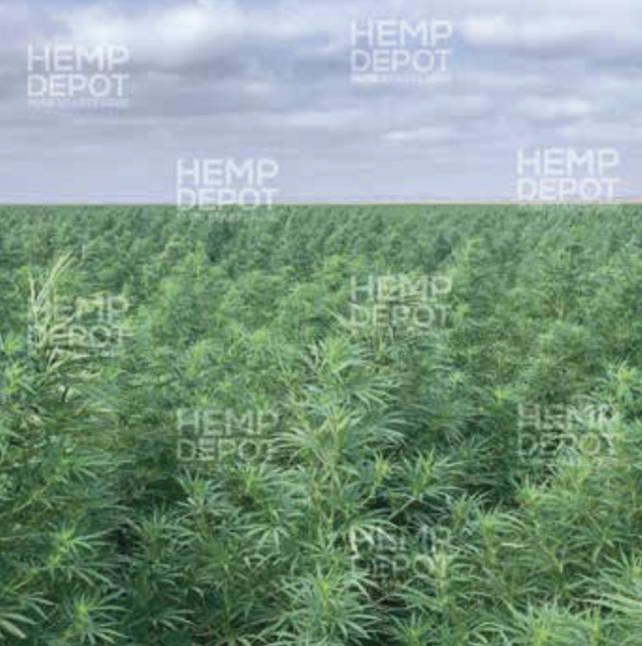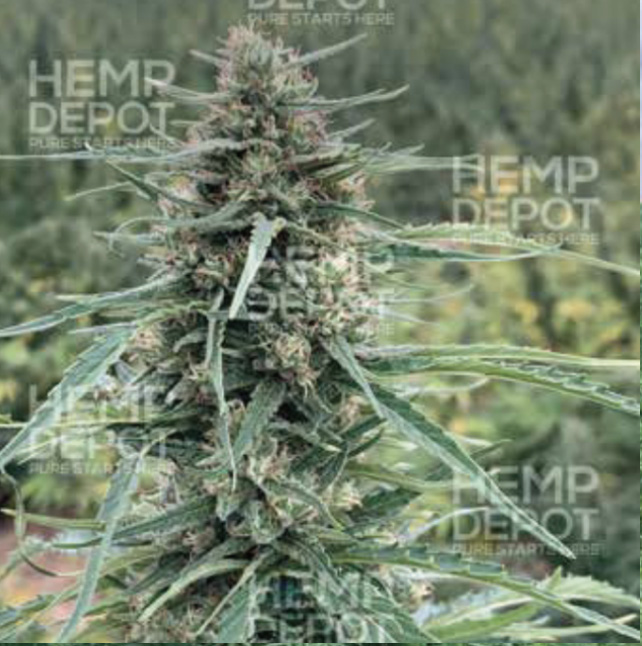 BaOX Feminized Seed
Our BaOX hemp seed is different because of its superior genetics and breeding. We've ensured the hardiness and quality of this CBD seed by field testing it in multiple clients. Our BaOX feminized seed is a perfect fit for the large scale farmer looking to use mechanization from start to finish.
Cherry HD Feminized Seed
Cherry is a popular choice for hemp farming because of its excellent cannabinoid content. This means that it extracts very well and is appealing to processors for that reason as well. The only flaw that Cherry has is she also grows very slow. We set out to change this! We experimented with many different breeding combinations to increase vigor, size and strength without sacrificing terpene or cannabinoid content. After numerous trials, we ended up with we call Cherry HD. Cherry HD is a early finishing, bigger plant capable of competing with the weeds and creating a quick canopy. She has a sweet smell with just a hint of a pungent scent.
• Strong field ready structure
• Heavy resin and terpenes
• Ideal for biomass or flower
• 2-3%CBC
• Early finisher, finishes mid to late September depending on geography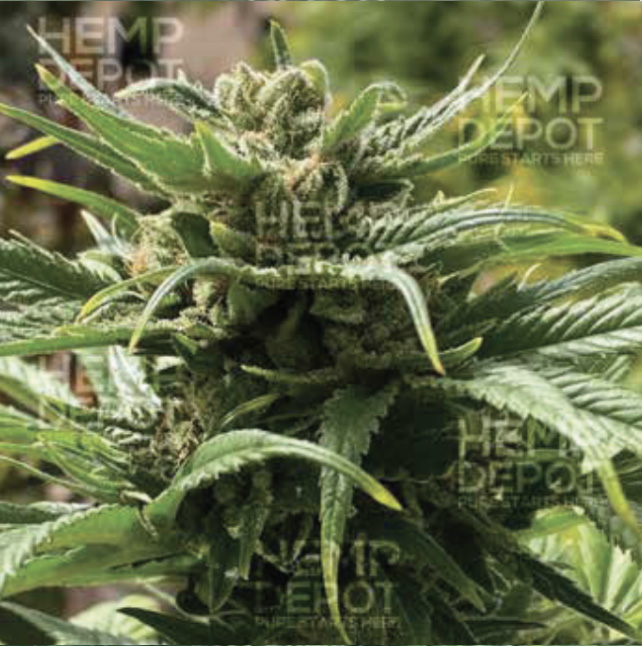 Baox High CBD Hemp Clones
In New York, farmers sometimes have to compete with the weather, especially if they're located upstate where there is an increased risk of frost. In this case, a fast growing variety like BaOx will work wonders! This vigorously growing sativa dominant plant will fill In up to S' spacing and will quickly create canopy to crowd out weeds with tighter spacing (we recommend 30″ x 24″). A classic favorite, BaOX has strong stalks and stems suited for even the windiest environments with close Inter-nodal spacing making her an excellent candidate for biomass.
• Quick to create canopy
• Excellent vigor and plant strength
• 26:1 CBD to THC ratio
• Excellent uniformity
• Ideal for biomass
• High in terpenes B-Myrcene and B-Caryophyllene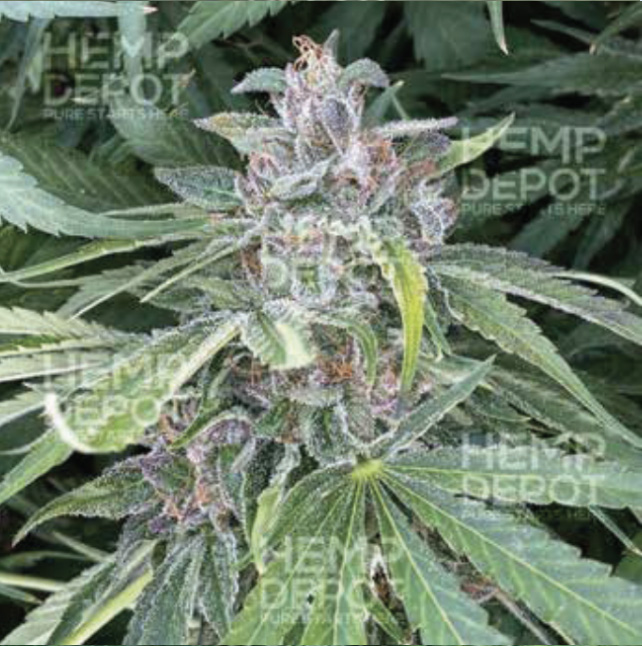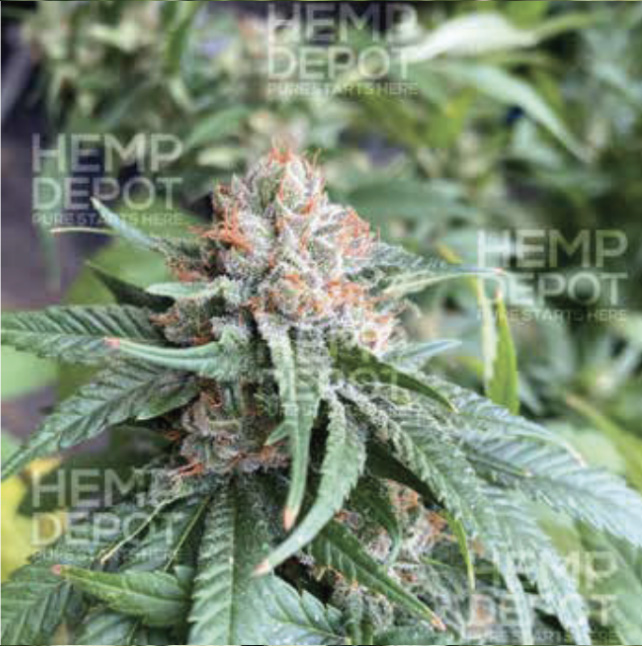 Cherry HD Hemp Clones
Rise above the competition with hemp that's superior for its excellent cannabinoid content. Cherry is a short squat plant that grows in a very dense tight bush with thick resinous flowers that stretch to the bottom of the plant. It will surely knock out the competition! It's super resinous with nice tight buds, making it ideal for either extraction of flower, whichever you need! Cherry grows a little slower than most so performs best when planted a little denser. While she is smaller she makes up for it with Cannabinoid content.
• High terpene content
• Dense flowers
• 29:1 CBD to THC ratio
• Can reach 15% CBD or more.
• Finished flower has an almost red or purple hue
• High in terpene b-caryophyllene, farsenene, humulene, limonene, linalool and myrcene
Spectrum Hemp Clones
Clone only Spectrum is a little slower to flower but if you give her the extra time she needs to mature, she won't disappoint you! Once she is ready, she packs on the flower weight quickly. However, we do urge farmers located in climates with a shorter growing window to exercise caution because of the longer time  for maturation. For growers working indoors, this is no concern. Spectrum will reward farmers with large resinous buds suitable for extraction or flower. Strong stems and stalks make her hardy and field ready for any weather.
• High terpene content
• Grows large dense resin coated flowers
• Ideal for biomass or flower 27:1 CBD to THC ratio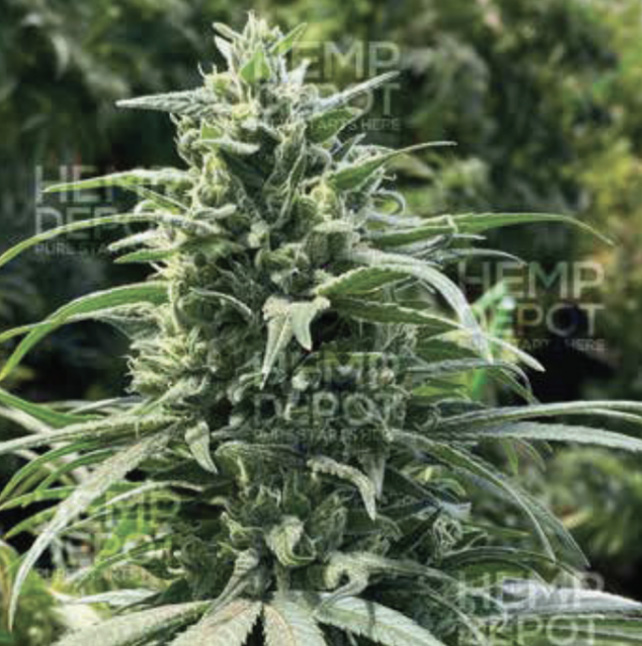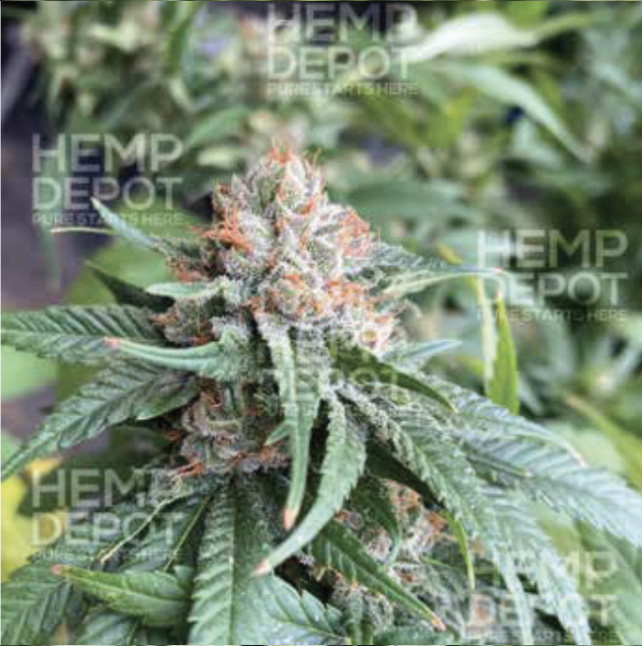 CBG Clones
CBG is gaining popularity quickly among consumers. For that reason, more and more processors are searching for CBG rich hemp varieties. Ours is a fast growing indica dominant CBG variety suited perfectly for the Smokable flower Market. Fast growing and even faster to flower she makes for quick turnaround time between runs. Heavy resin with large dense flowers make this a win win for grower and customer alike.
• Kush like terpene profile
• Can reach up to 25% CBG
• Best for indoor growing
• Needs 20+ hours daylight in Veg
New York Regulations for CBD Growing Clones & Seeds
When you decide to start hemp farming here in New York, you will need to follow the states hemp laws and regulations. It has been legal to grow hemp under a research pilot program for years in New York. However, recently some changes have been made to the program that gives the New York Department of Agriculture and Markets .supervision over hemp growers. However, many of the research regulations remain the same. You must provide a description and map of where industrial hemp will be grown, along with GPS coordinates. Find more information about farming hemp in NY and apply for a license here.
Here are some useful links you will find on the New York Department of Agriculture and Markets website:
National Hemp Regulations
Here are some links that will provide you with information about national and federal regulations for growing hemp.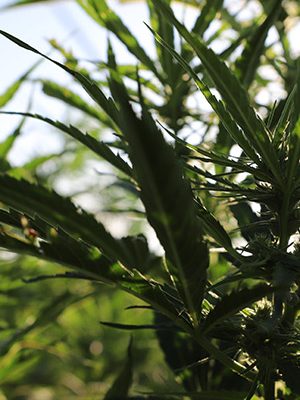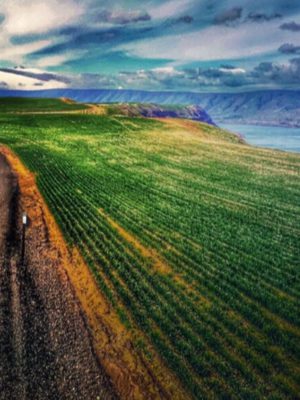 New York's Hemp Biomass Transportation Regulations
In New York, hemp can only be possessed by an individual who is licensed under the state's Pilot Program. This means that only approved research partners can be involved in the transportation of hemp biomass. These laws do not apply to hemp-derived products which have already undergone processing. Hemp products are regulated by the rules outlined in The Cannabinoid Hemp Program. 
Hemp can be sold out of state, but the seller must know and abide by the laws of the destination state. Packaging and labeling requirements are outlined in the Research Partner Agreement. 
Regions of New York where CBD is Grown
CBD hemp plants grow well indoors and outdoors in nearly every state in the US. However, like any crop, there are areas of the US that are better for growing hemp–especially outdoors. New York is a big state with over 20% of the state used as farmland. Agriculture contributes over $42 billion annually to the economy. While much of this is dairy and livestock, the soil is well suited for crops like corn, apples, and onions. This means hemp will likely grow well almost anywhere in New York including the Champlain Valley region. The Hudson Valley region, the Finger Lakes and Niagara Frontier region.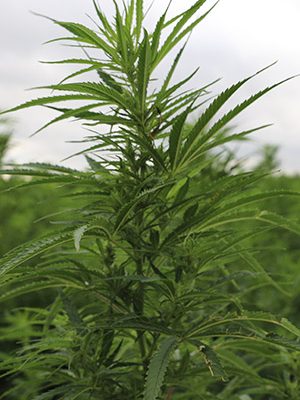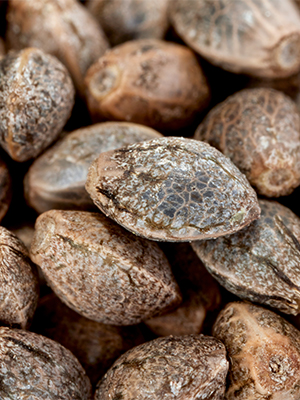 New York Agricultural Regions for Cultivating CBD Hemp
New York is well positioned to become a leader in the hemp industry due to its long standing history as an agricultural producing state. Here is some information about growing CBD seed in New York's various agricultural regions:
Finger Lakes:

A great deal of New York's agricultural production is contributed to the Finger Lakes region. Corn, apples, and wine grapes are widely cultivated in this area, which suggests that it may be suitable for a number of hemp varieties. 
North Country:

Corn, oats, wheat, and fruit are grown in the North Country, but the region is primarily known for its dairy production. Farmers here would do best to plant a quick growing hemp variety in order to avoid early winter frost. 
Central New York:

Grains, beans, and corn are three of the top crops grown in Central New York. Hemp farmers may find land suitable for growing CBD seed in Oswego, Cortland, Madison, and many other areas. 
Southern Tier:

The Southern Tier is known for its wine and dairy products. Since this area is slightly warmer, there is less risk of frost at the end of the growing season.
Western New York:

Western New York is known for its fruit, dairy products, milk, and excellent wines. Because of the conditions brought on by the Great Lakes, Western New York typically receives less sunshine and is more cloudy. Farmers here may not have to worry as much about the heat causing THC spikes, but should still be cautious. 
Long Island:

Soil conditions in Long Island vary depending on the slope and sun orientation. However, South Shore soil is generally deemed more suitable for farming because of its sandy rather than rocky nature. In Long Island, hemp plants should fare well among the region's many wineries, pumpkin farms, and flower farms. 
Hudson Valley:

The Hudson Valley is known for its Black Dirt muck, which is extremely fertile. Here, apples, vegetables, and wine grapes are grown with great success. The Hudson Valley may offer some of the best conditions for growing hemp seed in New York. 
Mohawk Valley:

Honeoye soil is found in the Mohawk Valley, making it an extremely productive region. Hemp farmers will find no shortage of options for buying suitable land in this area of New York state. 
New York Hemp & CBD Seed News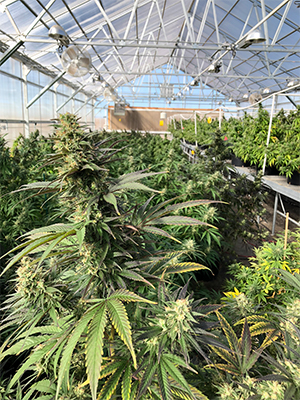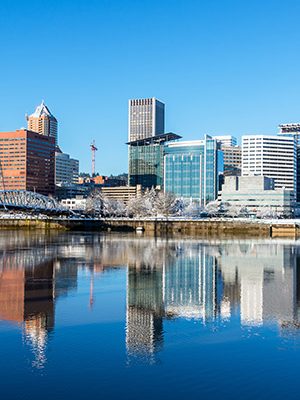 CBD & Hemp Resources for New York Farmers
Getting involved in your industry at a deeper level can be a rewarding experience. By joining a hemp organization or networking group, you get the chance to meet other industry professionals. Making connections could help you become more successful and grow your business. And you'll get access to key insights about growing hemp seed in New York state. Here are some organizations that we recommend.
New York Based Hemp Organizations
National Hemp Resources
Hemp Biomass Selling Tips for New York Farmers
In order to be a successful hemp farmer, you'll not only need to be able to cultivate high quality plants, but you'll also have to be able to secure an agreement with a processor. Selling your biomass at the right price and in a timely manner is crucial. Here are some tips that can help you with the process:
Start with the right hemp seed.

It's important that you choose hemp seed that will yield plants with high CBD content. Furthermore, as a farmer in New York, it's likely that you'll be dealing with a shorter growing window. We recommend choosing a variety such as  our BaOX feminized hemp seed, Cherry HD seed, or CBG clones. 

Sign an agreement before planting.

Processors want the same certainty as growers. Just as much as you want a buyer for your hemp, a processor wants to know that they'll have material to process each season. For this reason, many processors are open to an early agreement and will negotiate terms at the beginning of the growing season.
Get involved in the community.

The best way to meet other industry professionals is to go to networking events. You can attend events online via video chat or go to in-person expos, farmers markets, and networking events.
Hire a hemp broker.

If you're having trouble securing an agreement with a processor, you may want to consider hiring a hemp broker. They'll help you with your search and make sure you get a fair price for your biomass.
Process your own hemp.

If you have the financial means, you may want to consider selling to buyers directly and processing your own hemp. This means you'll have to make a bigger investment in the beginning, but once you're off the ground, it could very well be worth it in the end in terms of profitability.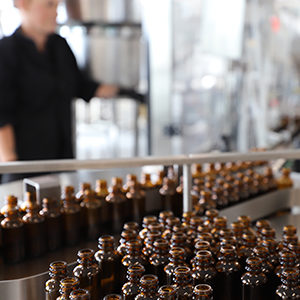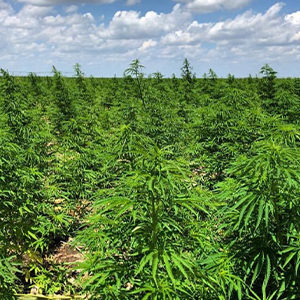 New York Hemp Farming & CBD Seed FAQ
New York CBD Hemp Farming Resources
Learn more about local market updates, cultivation advice, and more for your hemp farm:
October 23, 2020
It's common knowledge among farmers that soil can make a significant difference with the success of any harvest. That's why making soil amendments and taking the
[…]
September 3, 2020
As everyone in the hemp business will tell you–hemp has a way of bringing business into states. From increasing a state's agricultural output to new jobs
[…]
August 31, 2020
With more and more farmers joining the hemp industry in New York, it's important to understand the differences in cultivation requirements when it comes to growing
[…]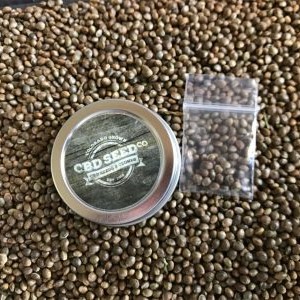 Contact Us to Learn More about Seeds For New York CBD Farming
Since the hemp industry is just emerging in the US, hemp industry regulations are always in flux. Getting the proper information and some guidance in your hemp venture is the key to your success. A fantastic place to start your hemp farming endeavor is by working closely with an account manager here at CBD See Co. Our team keeps up with these changes and are always happy to answer any questions. To find out more or to inquire about our premium high CBD seeds for your New York farm, contact us today!