What You Need to Know About Growing CBD Seeds in Wyoming

Are you considering growing an industrial hemp or CBD crop in Wyoming? Whether you are brand new to farming or have decades of experience, industrial hemp has unique needs. Please learn as much as you can before diving in; this will ensure the most successful crop that will bring you the most profits.
The hemp plant has a long and interesting history, and can be made into a wide variety of products from paper to rope to fuel, currently most industrial hemp in the US is being grown for its CBD content. The market for CBD is expanding rapidly and most farmers discover that selling their crop for CBD will bring in a much higher return than for any other use.
Since industrial hemp was legalized with the 2018 Farm Bill, many states have submitted their growing plans to the USDA, which is in charge of the regulations for this crop. Wyoming now has its own hemp/CBD growing program. You can learn all the details on the Wyoming Department of Agriculture website, including what you'll need to apply for and be granted a hemp growers license. Please make sure you understand the process fully before tendering your application!
We always recommend learning all you can about growing industrial hemp. If you are selling it for CBD, you'll want to harvest your crop when it has the highest CBD content, because that is how you'll make the most money. But also read up on the testing process and how to ensure that the THC content remains at or below the legal limit. Note that as of the time of this writing, CBD products can only contain up to 0.3% THC per dry weight. If your crop is tested and found to have a higher level of THC, it may be considered contraband and be destroyed. Obviously, this would be a tragedy and a waste of your labor, time, and money. One of the best ways to ensure a viable crop is with the use of CBD seeds and clones with proven genetics.
Where to Get Licensed to Grow CBD in Wyoming
Obtaining licensure is one of the first steps for becoming a hemp farmer in Wyoming. Licensure is necessary in order for your operations to be legal and compliant with the state's agricultural regulations. To obtain a license, you'll need to submit an application to the Wyoming Department of Agriculture.
On August 13, 2020, Wyoming finalized their rules for hemp farming. These rules are part of the Wyoming Administration Rules and can be found in Chapter 61 of the General Agency, Board or Commission Rules. As mandated by these rules, all prospective hemp farmers who wish to grow CBD seed in Wyoming must submit an application and receive approval before proceeding with cultivation.
In order to complete the application, you will need to submit information about your business entity. You will also be asked to provide details about key participants, your producing area, and your hemp processing area. If you are leasing the land on which you plan to grow hemp seed in Wyoming, you will also need to submit a landowner agreement. Currently, there is a $750 license application fee.
Also in this article:
Wyoming Regulations for CBD Growing Clones & Seeds – Links to government regulators
Regions of Wyoming where CBD is Grown
Wyoming Hemp & CBD Seed News
CBD & Hemp Organizations in Wyoming
Contact Us To See if We're a Good Fit For Wyoming CBD Farming
Please read on for more information!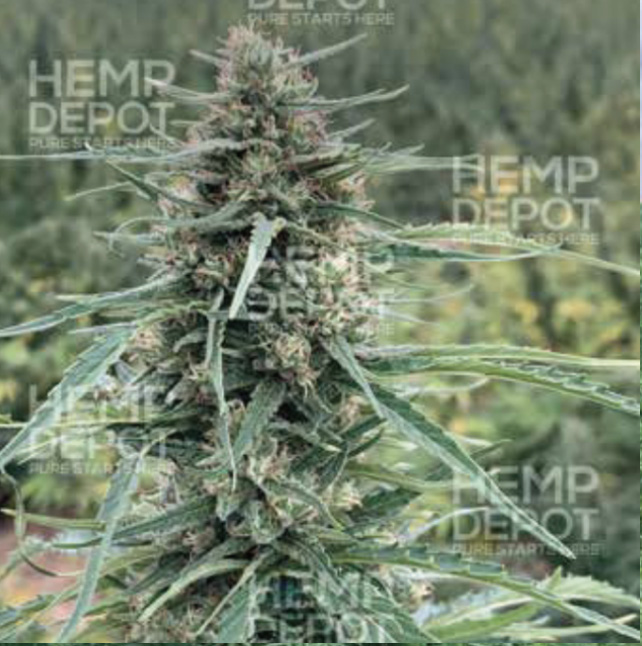 BaOX Feminized Seed
Field tested from California to Michigan and down to Florida, Our BaOX feminized seed is an ideal choice for Wyoming hemp farmers who wish to use mechanization from start to finish.
Cherry HD Feminized Seed
Traditional cherry extracts very well but unfortunately has a slow, extensive growing period. As a solution, we made some adjustments! We experimented with various breeding combinations to increase the vigor, size and strength without sacrificing essential terpenes and cannabinoid content. The result of these efforts is a variety we call Cherry HD. Cherry HD is a bigger plant capable of competing with weeds and creating a quick canopy but has a short and sweet growing period. She has a sweet, candied scent with a hint of funk.
• Strong field ready structure
• Heavy resin and terpenes
• Ideal for biomass or flower
• 2-3%CBC
• Early finisher, finishes mid to late September depending on geography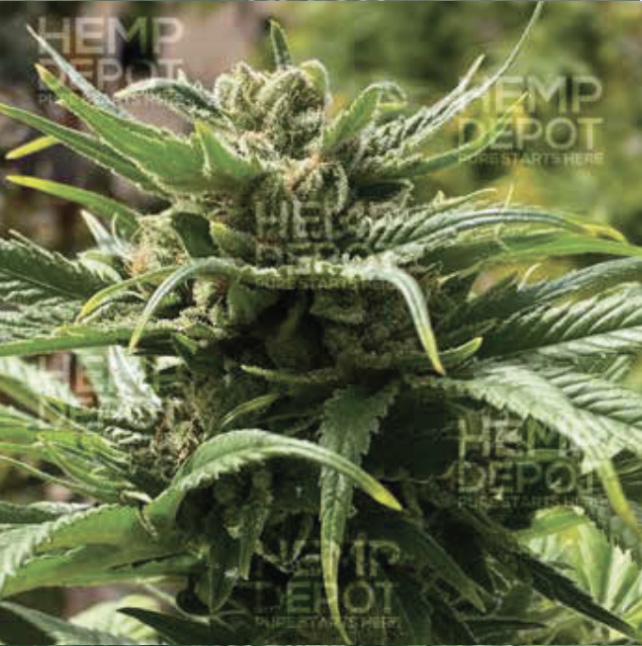 Baox High CBD Hemp Clones
This strong, sturdy sativa dominant plant will fill In up to S' spacing and will rapidly develop canopy to crowd out weeds with tighter spacing (we recommend 30″ x 24″). A true veteran of the hemp world, BaOX has robust stalks and stems suited for even the harshest weather conditions with close Inter-nodal spacing, making her an superior option for biomass.
• Quick to create canopy
• Excellent vigor and plant strength
• 26:1 CBD to THC ratio
• Excellent uniformity
• Ideal for biomass
• High in terpenes B-Myrcene and B-Caryophyllene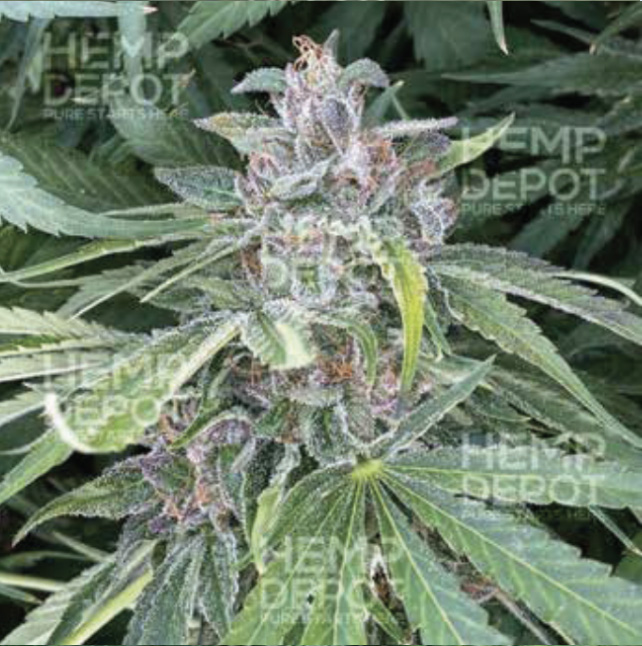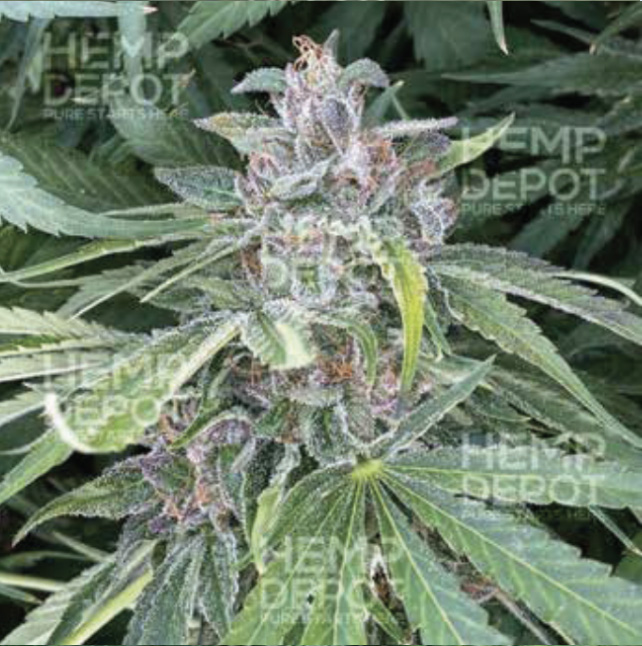 Cherry HD Hemp Clones
Cherry is shorter plant that grows into a condensed, compact bush with thick resinous flowers that reach to the bottom of the plant. This variety is highly resinous with nice tight buds, making it a great option for either extraction or flower. Cherry takes a little bit longer to mature than most so it performs best when planted a little bit closer together. While she is smaller, she makes up for it with abundant Cannabinoid content.
• High terpene content
• Dense flowers
• 29:1 CBD to THC ratio
• Can reach 15% CBD or more.
• Finished flower has an almost red or purple hue
• High in terpene b-caryophyllene, farsenene, humulene, limonene, linalool and myrcene
Spectrum Hemp Clones
Clone only Spectrum takes a little bit more time to flower but once she does she packs on the flower weight quickly. However, it is important to note that this variety is not ideal for climates with a shorter growing window. On the other hand, it will benefit farmers with the large resinous buds it produces. This variety is suitable for extraction or flower. Her sturdy stems and stalks make her field ready for even the most fierce weather conditions.
• High terpene content
• Grows large dense resin coated flowers
• Ideal for biomass or flower 27:1 CBD to THC ratio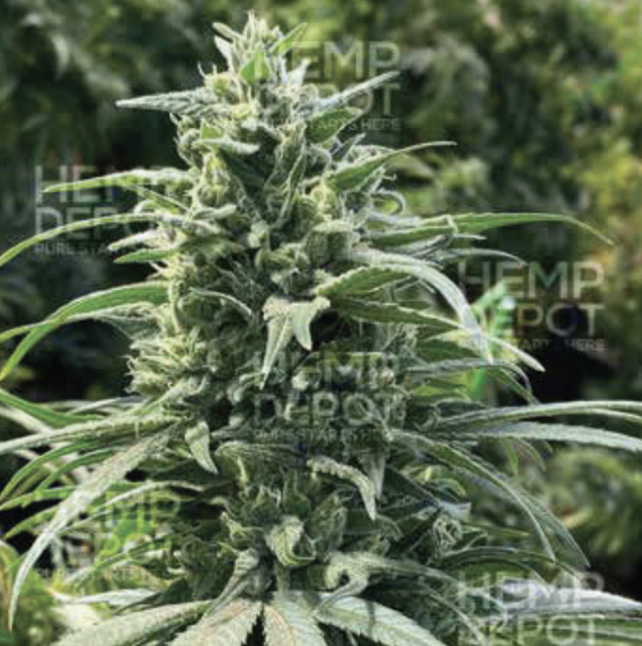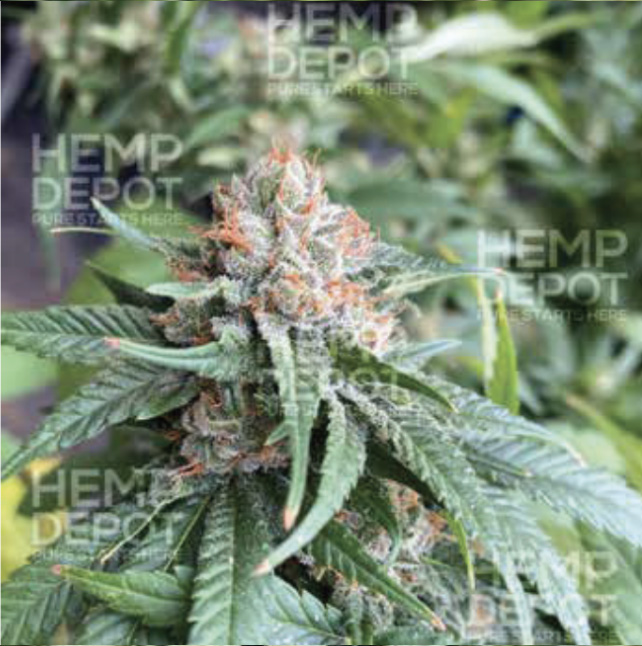 CBG Clones
CBG is a rapid maturing indica dominant CBG variety. It is an ideal choice for businesses who are involved in the smokable flower market. This variety grows faster and flowers even faster, so she makes for quick turnaround time between runs. Heavy resin with large dense flowers make this option a favorite among growers and customers alike.
• Kush like terpene profile
• Can reach up to 25% CBG
• Best for indoor growing
• Needs 20+ hours daylight in Veg
Wyoming Regulations for CBD Growing Clones & Seeds
When it comes to Wyoming CBD growing regulations, there are two sites you need: The Wyoming Department of Agriculture (WDA), and the United States Department of Agriculture (USDA).
Between those two sites, you can stay abreast of all the laws and regulations, which seem to change every year. There is a large amount of useful info on each site, so we highly recommend checking them both out before getting started growing CBD seeds or clones.
Wyoming Department of Agriculture: Wyoming Hemp Plan. Some of the useful documents on this website include:
USDA Domestic Hemp Production Program: On this massive site, you'll find a lot of great info about federal regulations as well as growing CBD seeds and clones, testing, and much more. They have some terrific webinars as well. Some of the links you'll find on this site include: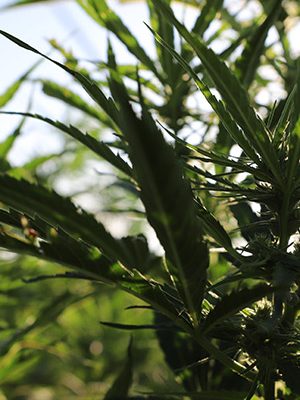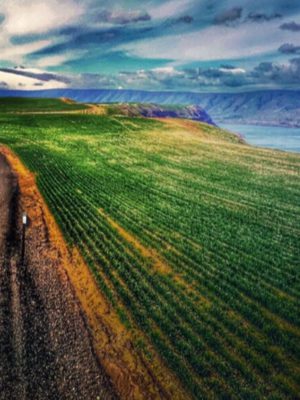 Wyoming's Hemp Biomass Transportation Regulations
Under Wyoming law, the possession and transportation of hemp is legal so long as licensing requirements are met. All hemp processors and handlers must keep ongoing records for all activities conducted as part of their operations. This includes detailed information regarding the sale and transportation of hemp products. Licensees must assign a unique number to each batch or provide some way to identify the batches clearly. Processors must also keep records of written agreements with growers.
Licensees are also required to keep detailed records regarding hemp intake. This includes information about the grower, the dates on which the hemp is received, the amount of hemp, and the variety. Licensees must also be able to provide Official Test Results. Processors must also keep records that detail what hemp products are being made and their final destination. All records must be kept for at least three years time. 
As of November 2020, it is not illegal to sell smokable hemp in Wyoming that meets THC requirements. However, certain entities are advocating for a change to this matter. There is currently a bill being drafted that prohibits the possession and transportation of smokable hemp. 
Regions of Wyoming where CBD is Grown
Although Wyoming is mostly known for cattle and other livestock, there are plenty of other food crops being farmed as well.
Because the farming of CBD and industrial hemp is just getting started in 2020, it's too soon to say where the hemp crops will be grown.
However, any area that currently has agriculture – whether hay, wheat, beets, or any other food crop – is a great place to add in hemp!
Farms in Wyoming are spread out across the state, including Laramie, Wheaton, Afton, Casper, Evanston, Albin, Torrington, and many more towns.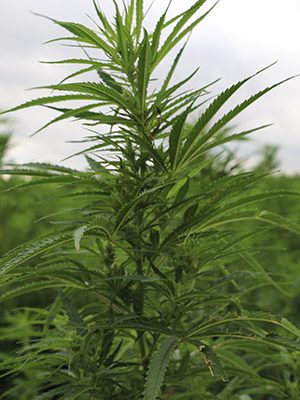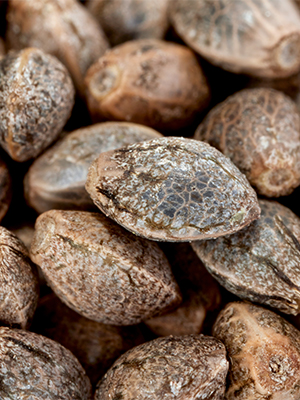 Wyoming Agricultural Regions for Cultivating CBD Hemp
There are many regions of Wyoming that are suitable for hemp production.
Laramie

: Laramie is known for its agricultural industry and is a large producer of wheat, corn, and beans. Laramie farmers will do well to plant hemp varieties that are hardy and will not suffer from frost. 

Wheaton:

Like many other regions of Wyoming, Wheaton is known for producing sugar beets, barley, dry beans, and wheat. CBD rich hemp is a great choice for Wheaton farmers who are looking to diversify.

Afton:

Though frost is a greater risk for farms in Afton, hemp will still fare well in this region. Farmers should plant early maturing varieties of hemp and use season-extension techniques.

Casper:

Hemp is planted in the spring. Therefore, farmers in Casper will want to plant seedlings outdoors no later than June, though earlier is better. 

Evanston:

Hardy grains, grasses, and alfalfa grow well in Evanston, so hemp farmers in this region should be able to produce a bountiful harvest. However, Evanston farmers who are located at higher elevations on hills should be cautious about frost and opt for a hemp variety that matures quickly.

Albin:

Albin has been a hub for agricultural production in Wyoming for years. Farmers who cultivate wheat, corn, and other crops could benefit from growing CBD seed. 

Torrington:

Many farmers in Torrington are finding great success from growing hemp. The area has strong potential to become one of the state's top producing regions.
Wyoming Hemp & CBD Seed News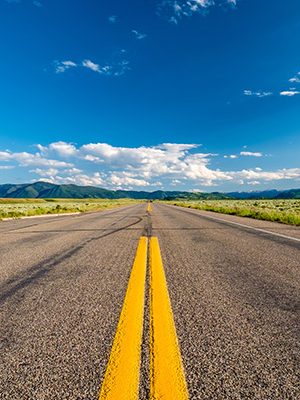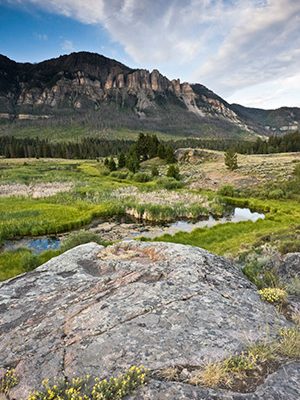 CBD & Hemp Resources for Wyoming Farmers
Learn more about Wyoming's hemp industry by joining a local or national organization. These organizations are credible sources for information and provide many opportunities for networking.
CBD & Hemp Organizations in Wyoming
National Hemp Resources
Tips for Selling Hemp Biomass in Wyoming
Being able to sell as much of your hemp biomass as possible is key for your success. Here are some tips that can help you with your efforts.
Set your prices:

Before you begin negotiating prices with buyers, you'll need to determine how much your hemp biomass is worth. The price of biomass is usually dictated by its CBD content. This is why it's important to buy hemp seeds that are high in CBD to begin with.

Secure an agreement early:

Many growers find that the best way to go about selling biomass is to establish a contract with a process before the growing season begins. This way, you're not waiting until the last minute and desperately trying to find a buyer.

Network appropriately:

Attend hemp industry events as a means of networking. The more processors you know, the better your chances are at being able to sell your biomass for a good price. 
Hire a professional:

If you're having trouble finding processors, you may want to consider hiring a professional who can help. Hemp brokers and consulting businesses will be able to help you get connected with processors and secure an agreement.
Buy high quality seed:

Above all else, if you want to be a successful hemp grower in Wyoming, you need high quality CBD seed. High quality seed is more likely to result in harvestable crops that can be used for CBD extraction.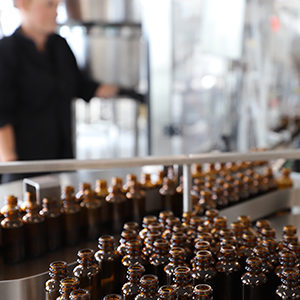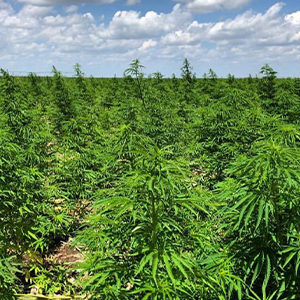 Wyoming Hemp Farming & CBD Seed FAQ
Contact Us To See if We're a Good Fit For Wyoming CBD Farming

CBD Seed Co is proud to sell our organically raised highest-quality CBD seeds and clones to Wyoming farmers.
Our seeds and clones come from our own Colorado farms.
This allows us to provide proven genetics, for successful high-yield crops with optimal CBD and low THC.
We know our organic CBD seeds and clones are a great fit for Wyoming's climate and soil.
Why not contact us today with any questions, or to place your order for CBD seeds and clones?