What You Need to Know About Growing CBD Seeds in Wisconsin

Regardless of what state you grow or plan to grow hemp in–the venture can be a challenge because of the fact that rules are often new and interim.  So, in order to become a hemp farmer in Wisconsin you need a thorough understanding of the local regulations. To properly and profitably growing hemp you must think about both the current and future legalities too.  Information like where you can buy CBD seeds and which pesticides are allowed all vary state to state. Happily, for farmers in Wisconsin and across the US there are numerous resources to find out this info– including our experts here at CBD Seed Co.
How to Apply for a License to Grow Hemp Seed in Wisconsin
The Wisconsin Department of Agriculture, Trade and Consumer Protection (DATCP) oversees all matters regarding hemp growing and processing in the state. Therefore, if you want to plant CBD seed on your Wisconsin farm, you will need to submit an application to DATCP for a license. 
In Wisconsin, a grower license allows you to plant and harvest hemp. A processor license, on the other hand, allows you to store and handle hemp and convert it into a consumer good. Both processors and growers can apply for a license online. Applicants can also choose to submit a form in person by downloading the Grower Application form and mailing it to DATCP along with the required fee. 
To complete the application, growers must provide their personal information and business information. You can also give consent for DATCP to share your information. Next, you will need to provide information about your growing location and any applied research programs you will be participating in. Once you finish the application, you will be required to submit a payment for the fee. Applicants are also required to complete a background check. 
Growers must register with the department annually. You can complete your annual registration online by logging into the MyDATCP online service portal. 
Once your application and background check have been approved, you will be given a license. Please note, growers must also submit a Variety Approval Form before planting. You will also be required to complete a Planting Report, Harvest Notification Form, and Final Production/Processing Report.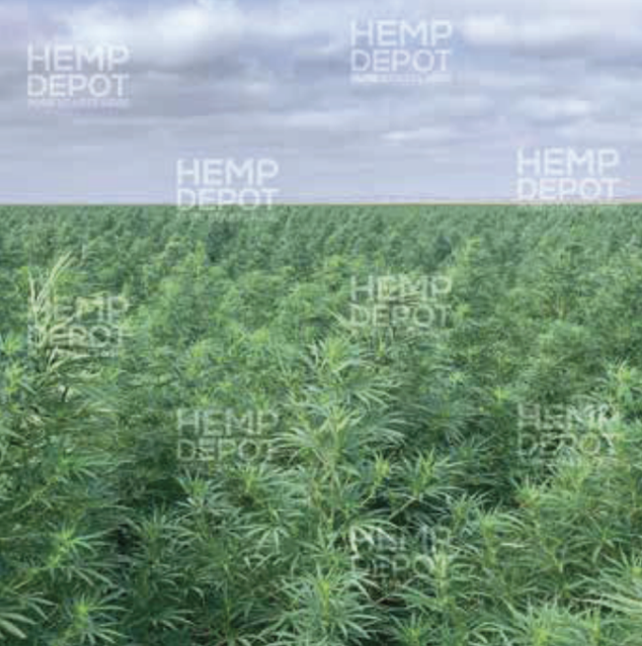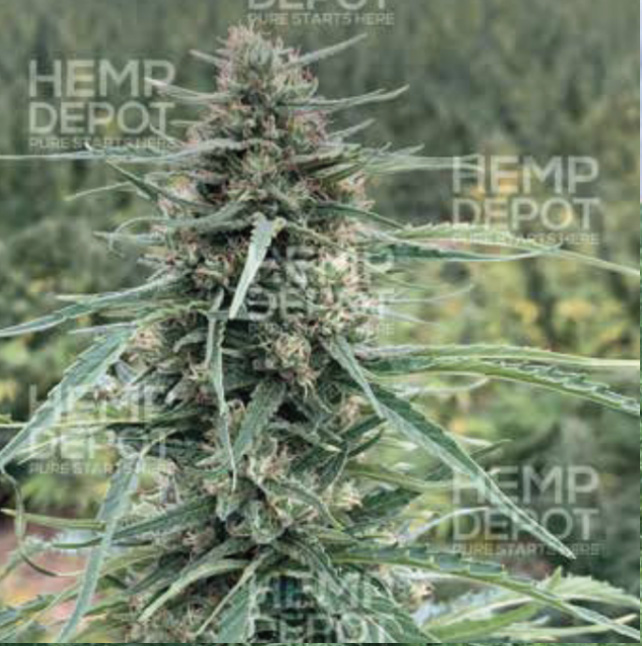 BaOX Feminized Seed
Field tested in various climate conditions across the country, Our BaOX feminized seed is hardy and versatile. This variety is a splendid option for ambitious farmers who are operating on a large scale and looking to use mechanization from start to finish.
Cherry HD Feminized Seed
Cherry is an excellent option for extract, but the downside is that it tends to grow at a slower pace. Using our knowledge of genetics and breeding, we set out on a mission to change this and produce a variety that would grow faster. We conducted numerous trials with many different breeding combinations. Our goals were to increase vigor, size and strength without sacrificing terpene or cannabinoid content. As the conclusion of these experiments, we ended up with what we call Cherry HD. Cherry HD is a fast finishing, large plant capable of competing with weeds and creating a quick canopy. She has a sugary smell with a hint of a skunky scent.
• Strong field ready structure
• Heavy resin and terpenes
• Ideal for biomass or flower
• 2-3%CBC
• Early finisher, finishes mid to late September depending on geography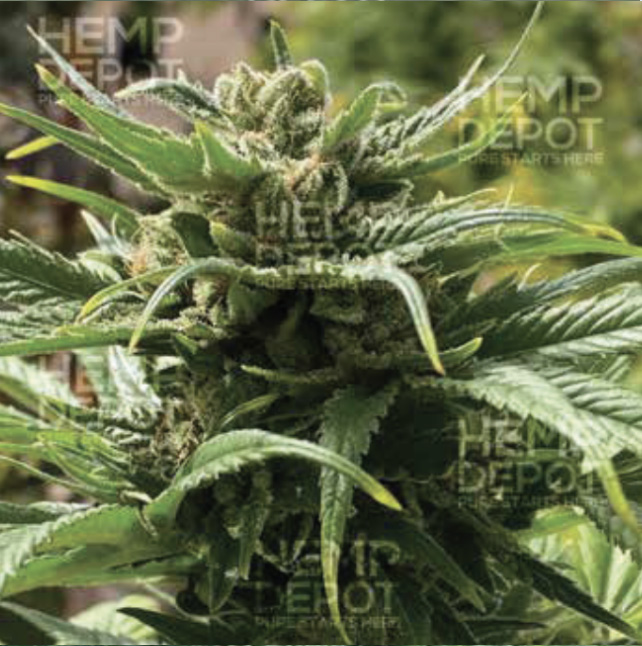 Baox High CBD Hemp Clones
This sativa dominant plant is robust and fast growing. She will fill in up to S' spacing and will create canopy very fast to crowd out weeds with tighter spacing (we recommend 30″ x 24″). One of the tried and true varieties,  BaOX has strong stalks and stems suited for even the harshest environmental conditions with close Inter-nodal spacing. Because of these characteristics, she is an excellent candidate for biomass.
• Quick to create canopy
• Excellent vigor and plant strength
• 26:1 CBD to THC ratio
• Excellent uniformity
• Ideal for biomass
• High in terpenes B-Myrcene and B-Caryophyllene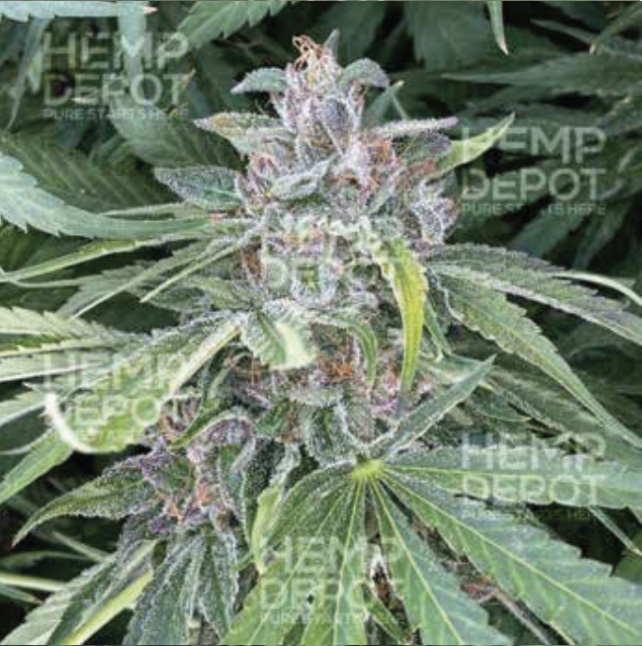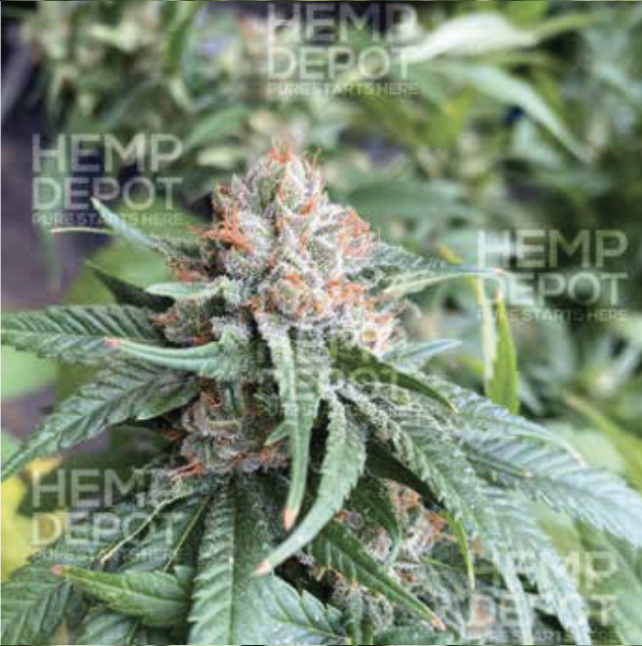 Cherry HD Hemp Clones
Cherry plants are shorter in size, but quite robust. They produce a thick, tight bush with beautiful resinous flowers that grow all the way to the bottom of the plant. This variety is quite resinous with nice tight buds. Therefore, it is a great option for either extraction or flower, depending on the producer's needs. We recommend planting this variety a little denser for optimal growing conditions. While Cherry is somewhat smaller in size, she makes up for it with voluminous cannabinoid content.
• High terpene content
• Dense flowers
• 29:1 CBD to THC ratio
• Can reach 15% CBD or more.
• Finished flower has an almost red or purple hue
• High in terpene b-caryophyllene, farsenene, humulene, limonene, linalool and myrcene
Spectrum Hemp Clones
Clone only Spectrum flowers at a slower pace but once she does she accrues the flower weight quite fast. While this variety is unfortunately not ideal for climates with a shorter growing window, it will reward farmers in the right conditions with large resinous buds suitable for extraction or flower. Because of her strong stems and stalks, she can endure nearly all types of weather conditions and will hold up just fine even in the strongest wind.
• High terpene content
• Grows large dense resin coated flowers
• Ideal for biomass or flower 27:1 CBD to THC ratio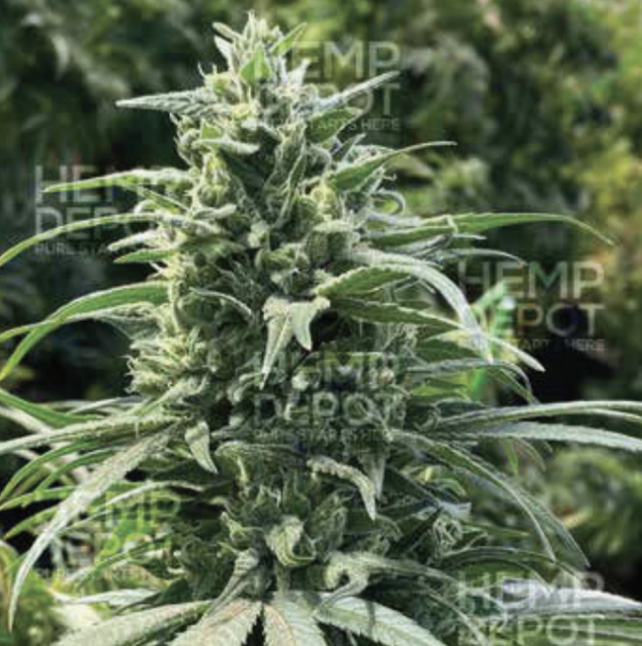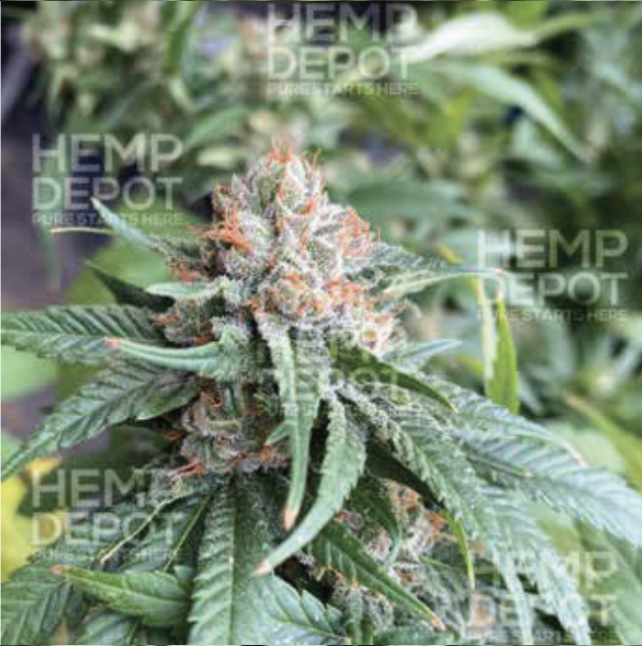 CBG Clones
CBG is a quick growing Indica dominant variety. Because of its distinct characteristics, it is well suited for the smokable flower market. Because she grows faster and produces flowers very quickly as well, she makes for quick turnaround time between runs. Both farmers and consumers will appreciate this variety because of its heavy resin and large dense flowers.
• Kush like terpene profile
• Can reach up to 25% CBG
• Best for indoor growing
• Needs 20+ hours daylight in Veg
Wisconsin Regulations for CBD Growing Clones & Seeds
When considering whether or not to start hemp farming here in Wisconsin, and even once you begin, the rules in your farm's state are something you need to be  aware of and follow. Current law in Wisconsin requires that growers and processors go through a background check. You can apply for one online at https://mydatcp.wi.gov/. In Wisconsin both a grower and a processor license is a lifetime license.  So you will only need to apply to get it once. Like most states your hemp crop will be tested for THC levels and plants with more than 0.3-percent THC will have to be destroyed. Additionally, if you grow hemp for CBD or for industrial applications it is important you find out about licensure and approval for purchasing, receiving and planting  hemp seed.  A great resource for Wisconsin regulations for growing clones and/or seeds is  the DATCP.
Wisconsin Department of Agriculture, Trade and Consumer Protection: DATCP is the regulating entity which oversees industrial hemp production in Wisconsin. On their website, you will find detailed information about Wisconsin's hemp program and the laws that apply to growers.
Here are some additional resources that you will find on the DATCP website:
National Resources for Hemp Regulations
The following resources can provide information for Wisconsin hemp farmers about national regulations:
United States Department of Agriculture

: Here, you will find information about agricultural activities in the U.S. The USDA also provides information about the 2018 Farm Bill. 

FDA

: The Food and Drug Administration provides detailed information about the regulation of cannabis products, including those made with industrial hemp.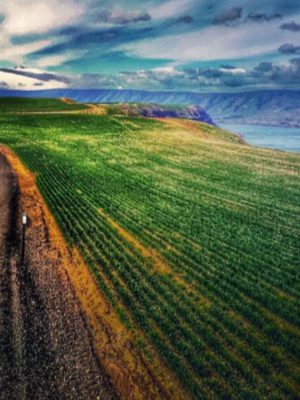 Wisconsin's Hemp Biomass Transportation Regulations
It is legal to transport hemp in and out of Wisconsin. Sellers are responsible for knowing the laws in the states that they will be transporting their hemp through. Hemp should be accompanied by a Fit for Commerce Certificate and a copy of the grower or processor license. Processors may purchase unprocessed hemp from out of state so long as it was lawfully produced. Hemp seed can be purchased from out of state sources as well. DTACP confirms that the interstate commerce of industrial hemp is regulated by federal law. 
Regions of Wisconsin where CBD is Grown
CBD hemp plants are hardy and can grow just about anywhere.  However, there are areas in the US and parts of some states that tend to be better for growing hemp. Wisconsin has great farmland, albiet a short growing season.  Hemp can be grown in farms as far up as the boundary waters all the way down to Milwaukee and Madison and everywhere in between.   Some of the best farming areas in Wisconsin for  crops rather than dairy (based on Corn for grain farming counties) are Dane County, Jefferson County, and Dodge County. But as mentioned, in general, Wisconsin is a wonderful area for growing  hemp and farmers here should have strong crops.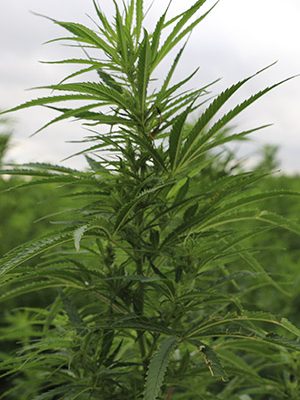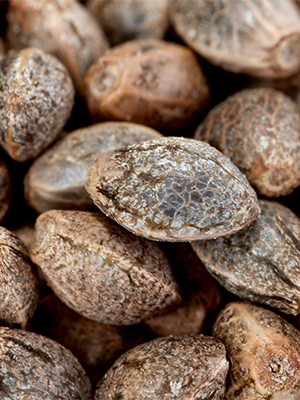 Wisconsin Agricultural Regions for Cultivating CBD Hemp
There are numerous regions of Wisconsin where farmers can successfully cultivate high CBD hemp.
Central Sands:

Located in the middle of Wisconsin, the Central Sands region is ideal for growing hemp due to its loose, sandy soil. Farmers who grow potatoes, sweet corn, and snap peas should have no trouble producing hemp. 

Driftless Area:

Many organic crops are grown in the Driftless Area. Farmers in this hilly terrain should plant hardy hemp varieties. 

Lower Wisconsin River:

Many farmers who have a history of growing potatoes, beans, and corn in the Lower Wisconsin River area have now added industrial hemp to their offerings. 

Muck:

Muck farms are located throughout the state of Wisconsin. Farmers growing hemp on this swampy land should take measures to protect against rot, pests, and mildew. 

Antigo Flats:

Antigo Flats is a popular choice for growing potatoes because the risk for disease is low. Hemp plants should also fare well in this region.

The Ripon Plain:

The silt-loam soils of the Ripon Plain region make it ideal for growing nearly any hemp variety. 
Wisconsin Hemp & CBD Seed News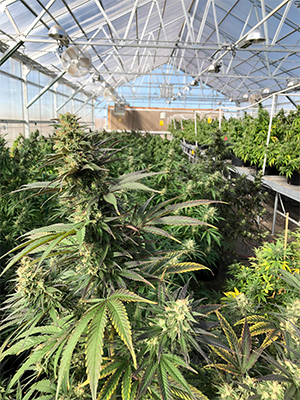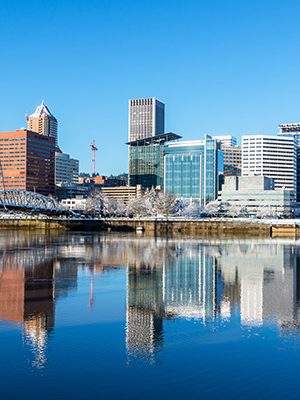 CBD & Hemp Resources for Wisconsin Farmers
There are many organizations that operate at the state and national level that aim to help hemp farmers and hemp businesses. Joining a local organization can help you stay abreast with changes happening in the hemp industry and within your community. 
Wisconsin-Based Hemp Organizations
National Hemp Resources
Hemp Industries Association

: Aims to provide education to the public about hemp, maintain the integrity of hemp products, and advance the hemp economy

National Hemp Association

: A non-profit agency that strives to support hemp farmers, manufacturers, processors, and researchers in order to promote the growth of the hemp industry

U.S. Hemp Roundtable

: An organization dedicated to the hemp industry that provides education, product support, and resources and attempts to build relationships with policy makers

U.S. Hemp Growers Association

: Provides data, research, and educational resources that help farmers become successful

make it ideal for growing nearly any hemp variety. 
Hemp Biomass Selling Tips for Wisconsin Farmers
At CBD Seed Co., we want your hemp farm to be a success. That's why we've provided the following tips to help you navigate the processing of selling your hemp biomass in Wisconsin:
Start with quality seed.

The quality of your hemp seed is important because it determines the bounty of your harvest. Hemp seed that is bred to be resistant to pests, mold, and harsh climate conditions has a better chance of surviving the growing period and producing desirable biomass. It's important to buy your seed from a supplier you can trust.
Network and plan ahead.

Don't wait until harvest to secure a contract with a processor. Attend networking events throughout the year to become acquainted with as many processors as possible. Before you plant your seed in the ground, establish an agreement with a processor. This way, you don't end up with biomass that you can't sell in time.
Get involved in local activities.

Going to tradeshows and industry related events can not only help you build a name for yourself, but it can also lead to successful business partnerships.
Join a hemp organization.

Becoming a member of a hemp organization like the Wisconsin Hemp Alliance or the Wisconsin Hemp Association is a great way to meet like-minded business owners.
Work with your account manager.

If you're having trouble getting connected with a processor, reach out to your account manager at CBD Seed Co. They may be able to provide you with some useful resources or make suggestions that will help.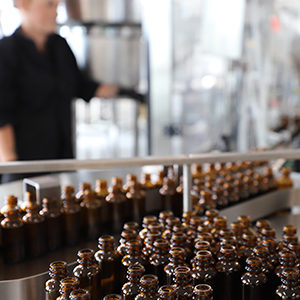 Wisconsin Hemp Farming & CBD Seed FAQ
Wisconsin CBD Hemp Farming Resources
Learn more about local market updates, cultivation advice, and more for your hemp farm:
February 9, 2021
Colorado's hemp industry is growing exponentially year over year. More and more players are getting in on the action taking place in the CBD market and
[…]
February 9, 2021
Thinking about growing CBD seed in Colorado? There's never been a better time to get started. Now, hemp producers in Colorado can add CBD food and
[…]
February 9, 2021
2020 was the first major season for growing CBD hemp seed in Texas. After state laws were passed in 2019 that approved hemp production, many farmers
[…]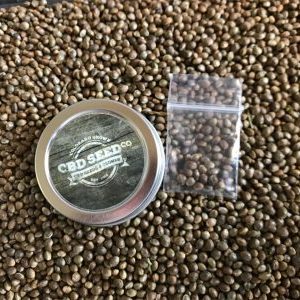 Contact Us For More Info on Wisconsin Hemp Farming
The regulations on CBD seeds and growing hemp in Wisconsin and across the US are still in flux.  They will likely keep changing for the next couple of years. There will likely be changes in hemp growing and CBD extraction techniques as well.  Here at CBD Seed Co we keep up with the changes that are critical for our family of hemp farmers. We are always happy to chat and answer any questions you may have about growing and processing hemp.  To find out more or to inquire about our premium high-CBD seeds for your Wisconsin farm, contact us today!