What You Need to Know About Growing CBD Seeds in West Virginia

No matter where you plan to grow hemp in–the venture can be challenging because the regulations are new and sometimes temporary. Therefore, before you start hemp farming in West Virginia you should get a thorough understanding of your state's regulations. To properly and profitably grow hemp you must consider future legalities too. For instance, information like where to buy high CBD seeds and which pesticides are allowed all vary state to state. Luckily, for farmers in West, and across the US, there are many resources to find information–including our experts here at CBD Seed Co. There are many online resources as well.
Where to Get Licensed to Grow CBD in West Virginia
West Virginia has been surprisingly progressive in its attitude towards hemp. Industrial hemp cultivation has been legal in the state since 2002. It was in this year that the Industrial Hemp Development Act was passed and set into motion. After the FDA announced the Final Interim Rule, the state set to work right away to create an official USDA-approved hemp program.
Today, West Virginia farmers who are interested in planting CBD seed can easily apply for a license by applying with the West Virginia Department of Agriculture. Application forms can be easily downloaded online and mailed to 1900 Kanawha Blvd. East, Charleston, WV 25305-0170. If you wish to submit your application in person, you will need to drive to the physical office located at 217 Gus R. Douglass Lane, Charleston, WV 25312. Applicants are also required to submit a license fee of $100 and an application fee of $100. 
The West Virginia Department of Agriculture also provides detailed information on the application process on their website.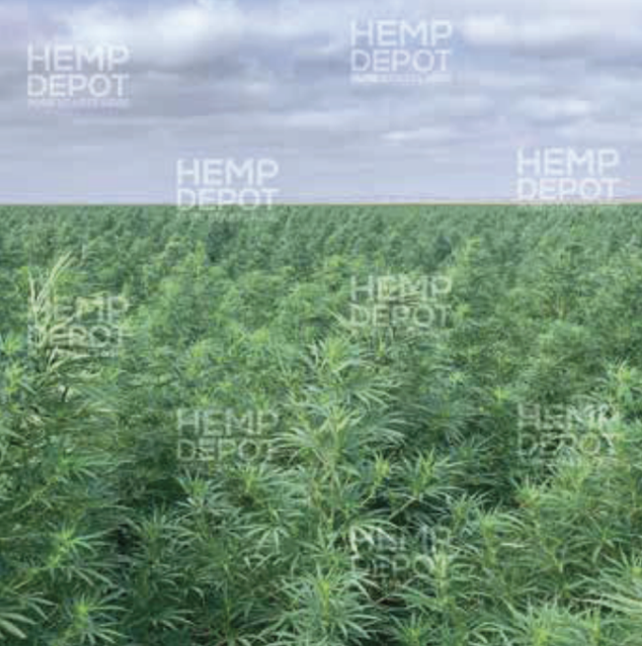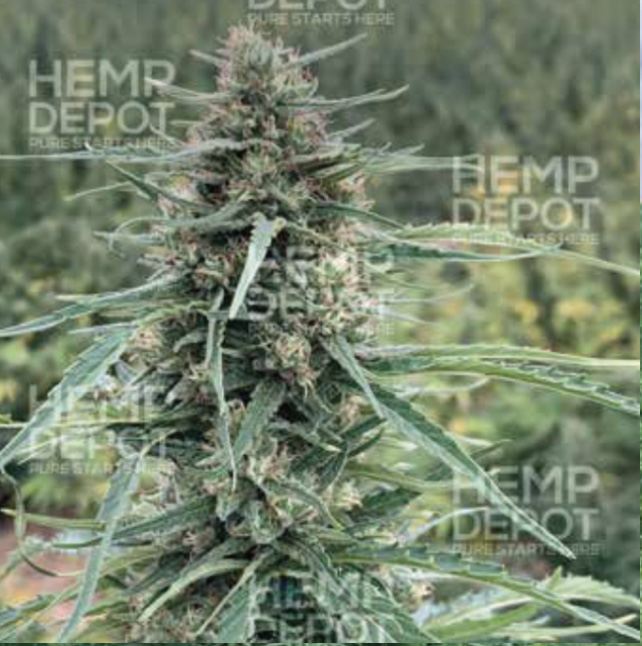 BaOX Feminized Seed
This variety has undergone field testing in multiple states in order to ensure its quality and hardiness. Our BaOX feminized seed is an ideal option for large scale farmers looking to use mechanization from beginning to end.
Cherry HD Feminized Seed
Cherry performs marvelously when it comes to extraction, but it does have one downside: it grows very slow. So our scientists set out to find a solution and create a similar variety that would grow faster! We experimented with many different breeding combinations to increase the vigor, size and strength of the plants without sacrificing terpene or cannabinoid content. In the end, we were very satisfied with the results. The variety that we ended up with is what we refer to as Cherry HD. Cherry HD is an early finishing, larger plant capable of competing with weeds that end up growing in the wrong spac.e It also produces a quick canopy. Cherry HD has a sweet odor with a hint of funkiness.
• Strong field ready structure
• Heavy resin and terpenes
• Ideal for biomass or flower
• 2-3%CBC
• Early finisher, finishes mid to late September depending on geography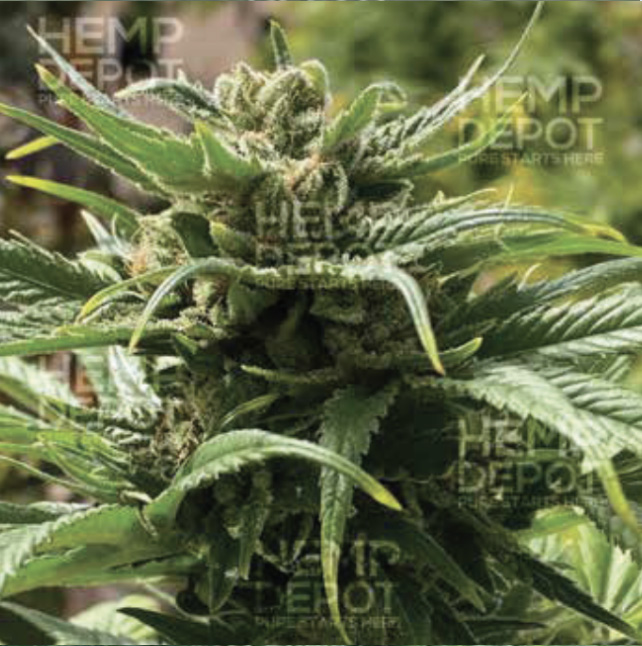 Baox High CBD Hemp Clones
This sativa dominant plant will fill In up to S' spacing and will flourish quickly to create canopy that crowds out weeds with tighter spacing (we recommend 30″ x 24″). One of our go-to hemp varities, BaOX has strong stalks and stems with close Inter-nodal spacing, making her well-suited for even the windiest environments. She is truly an excellent choice for producing  biomass.
• Quick to create canopy
• Excellent vigor and plant strength
• 26:1 CBD to THC ratio
• Excellent uniformity
• Ideal for biomass
• High in terpenes B-Myrcene and B-Caryophyllene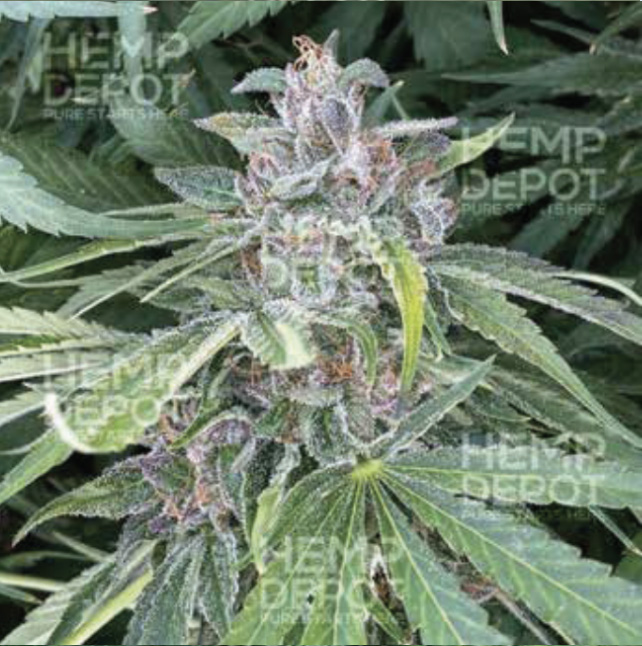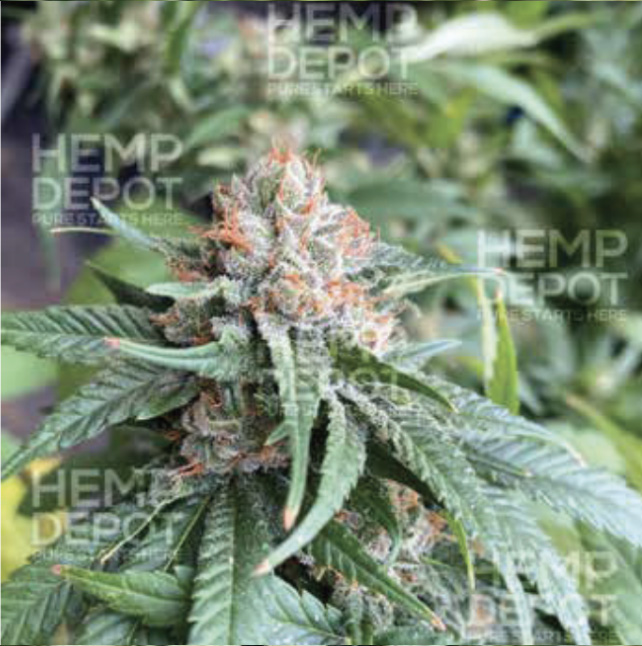 Cherry HD Hemp Clones
Cherry is not a tall plant but it grows in a very dense bush with thick resinous flowers that stretch all the way down to the bottom. It is highly resinous and grows tight buds. Whether your plans are to use it for extraction or flower, you will not be disappointed. Cherry grows a little slower than most so we suggest planting it a little denser. While she is smaller she makes up for it with her excellent Cannabinoid content.
• High terpene content
• Dense flowers
• 29:1 CBD to THC ratio
• Can reach 15% CBD or more.
• Finished flower has an almost red or purple hue
• High in terpene b-caryophyllene, farsenene, humulene, limonene, linalool and myrcene
Spectrum Hemp Clones
Clone only Spectrum takes a little bit more time to flower but once she does she develops flower weight quickly. While she is not exactly ideal for climates with a shorter growing season, she performs excellently in the right conditions and will produce large resinous buds suitable for extraction or flower. Strong stems and stalks mean she is field ready for any weather.
• High terpene content
• Grows large dense resin coated flowers
• Ideal for biomass or flower 27:1 CBD to THC ratio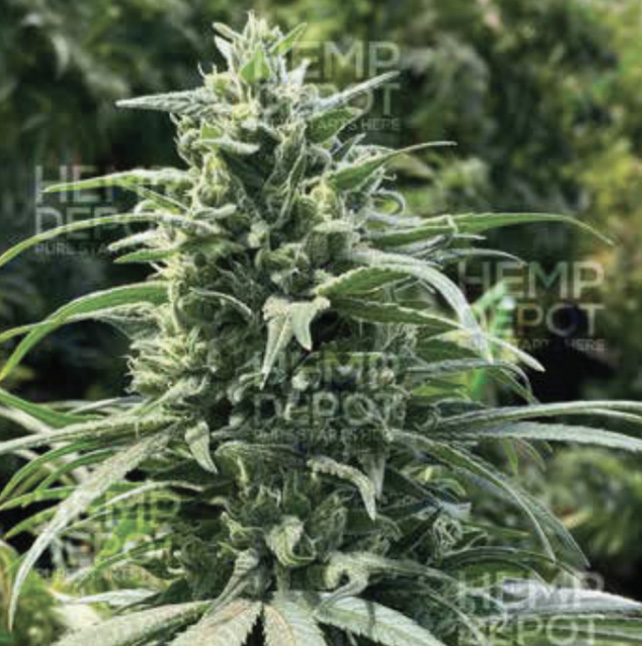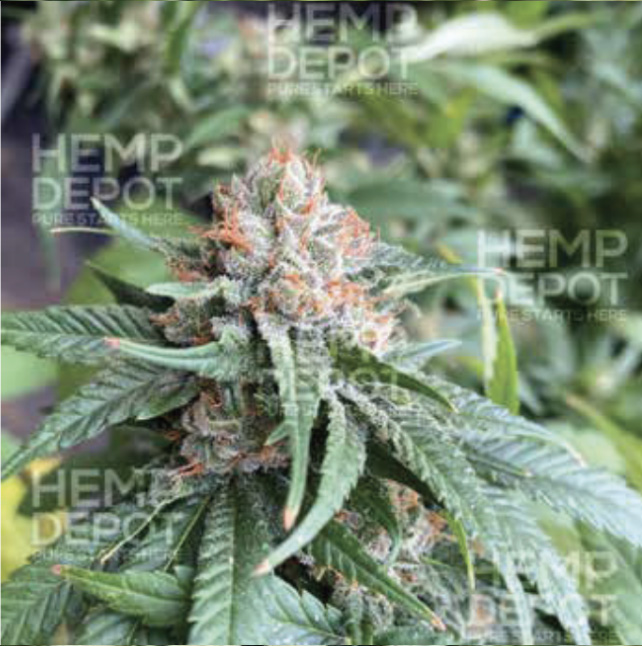 CBG Clones
CBG is characterized by its heavy resin and large dense flowers. It grows rapidly and is an Indica dominant CBG variety. This strain is ideal for the smokable flower market. Because she grows quickly and produces flowers quickly as well, she makes for quick turnaround time between runs.
• Kush like terpene profile
• Can reach up to 25% CBG
• Best for indoor growing
• Needs 20+ hours daylight in Veg
West Virginia Regulations for CBD Growing Clones & Seeds
When you decide to start hemp farming here in West Virginia, the most current regulations in your state will be the most important. Growing hemp is legal in the state of West Virginia. Hemp plants must test below .3-percent THC as laid out by the 2018 farm bill. West Virginia does not prohibit seeds from being purchased but they do supply a list of which hemp seed varieties were tested from the previous year. The West Virginia Department of Agriculture licenses growers and is in charge of testing hemp during its growing period. In 2020 hemp license applications were open from September 1-September 30. For more information on hemp licensing occasionally check in with the West Virginia Department of Agriculture.
Important Forms & Resources from the WVDA
The West Virginia Department of Agriculture (WVDA) provides an abundance of resources on its website for farmers who are interested in growing CBD hemp seed. For your convenience, we have provided links to these resources here:
National Resources for Hemp Regulation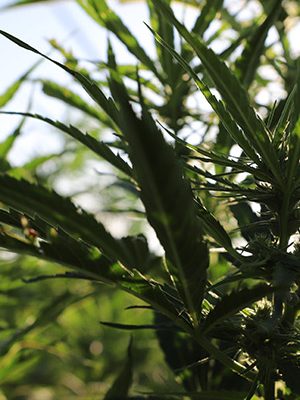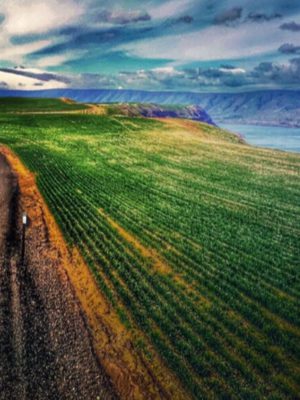 West Virginia's Hemp Biomass Transportation Regulations
Under West Virginia Law, both hemp and hemp products can be transported across state lines. Hemp can also be transported internationally from West Virginia, so long as laws are upheld in the destination country. A license is required for "handling" hemp in West Virginia, but not for transporting it. According to the state legislature, "'Handling' also includes processing or storing hemp plants in a vehicle for any period of time other than during its actual transport."
Regions of West Virginia where CBD is Grown
CBD hemp plants grow in nearly every state but there are areas of the US that are better for growing hemp. West Virginia is strongly an agricultural state. It has 22,100 farms over 3.62 million acres that generate $560 million worth of crops and livestock. While hemp will likely grow very well in every county in the state, some counties will do better than others at growing and/or converting fields to grow hemp. This means, based on soybean and wheat production, Jefferson County, WV, and Berkeley County, WV will be fantastic for hemp.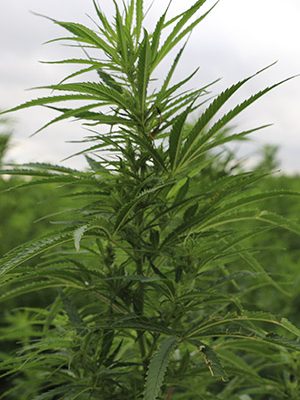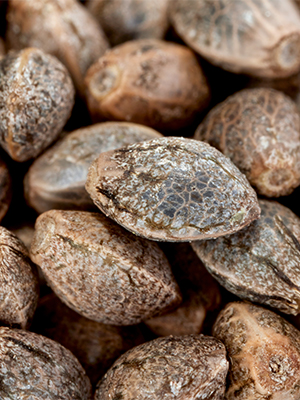 West Virginia Agricultural Regions for Cultivating CBD Hemp
West Virginia's warm, humid climate makes it ideal for cultivating industrial hemp. Hemp can be grown in many agricultural regions of West Virginia, including the following:
Potomac Section:

In the Potomac region of West Virginia, hay and alfalfa rank among the top producing crops. Farmers who grow these crops should have little to no issue with hemp farming.

Allegheny Highlands:

Farmers in the Allegheny Highlands should take precautions to protect their hemp plants from frost. Hemp cultivars with a shorter growing period should fare well in this region, so long as the necessary measures are taken for cold weather protection.

Allegheny Plateau:

Farmers in the Allegheny Plateau should invest lower lying terrain for hemp cultivation. Higher elevations could be challenging for hemp farming due to the rough conditions.

Ohio River Valley:

The Ohio River Valley in West Virginia is known for its lowland farms. Here, farmers can grow apples, hay, corn, and a variety of crops. The fertile soil of this region should make it a great location for future hemp farms.
West Virginia Hemp & CBD Seed News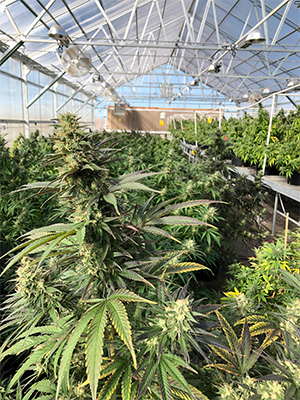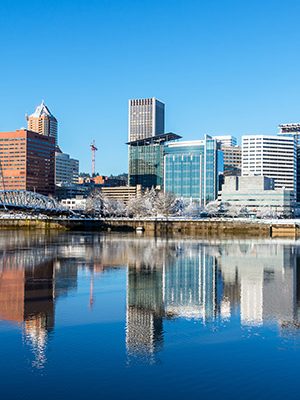 CBD & Hemp Resources for West Virginia Farmers
One of the best ways to network and get involved in the hemp industry is to join a hemp organization. There are many reputable hemp organizations located in West Virginia as well as large associations that operate at the national level. 
West Virginia Based Hemp Organizations
National Hemp Organizations
Hemp Biomass Selling Tips for West Virginia Farmers
CBD Seed Co. is dedicated to helping your hemp farming business succeed! Here are a few tips for our West Virginia customers on how to sell hemp biomass.
Test early and often.

Your hemp biomass needs to be compliant with state and federal laws. This means that you'll want to do everything in your power to prevent your farm from producing "hot crops" that exceed the allowable amount of THC. Test your plants early and often to ensure their compliance. 
Take precautions against pests, rot, and mildew.

One of the best ways to prevent rot and infestation is by buying high quality hemp seed. CBD seed that's bred to be rot and pest resistant is a must in West Virginia.
Network by attending events.

In order to sell your hemp biomass, you need to establish a relationship with a local processor. Go to hemp-related events, expos, and meetups to meet other business owners in your industry. 
Secure an agreement before planting.

No farmer wants to end up with biomass they can't sell. That's why it's always a good idea to secure an agreement before planting your seeds, whenever possible. Many processors are open to this type of agreement and will enter into one wholeheartedly due to the financial benefits.

Get help from a professional.

If you're having a hard time securing a contract with a processor, you may want to hire a hemp broker. A broker will scope out the best possibilities that will help you profit the most and find a processor that works for you.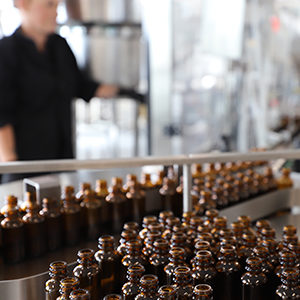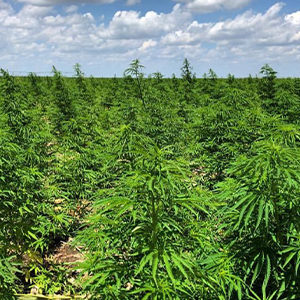 West Virginia Hemp Farming & CBD Seed FAQ
West Virginia CBD Hemp Farming Resources
Learn more about local market updates, cultivation advice, and more for your hemp farm:
September 2, 2020
If you don't know it already, you will soon find out that in the hemp world, financing is everything. This is as true for hemp start-up
[…]
June 9, 2020
CBD – you've heard all about it in the news. The hemp industry is exploding in the U.S. And farmers just like yourself are have increased
[…]
June 9, 2020
Growing CBD hemp seed and clones in West Virginia, for the most part, is the same as anywhere else in the U.S., with a few exceptions.
[…]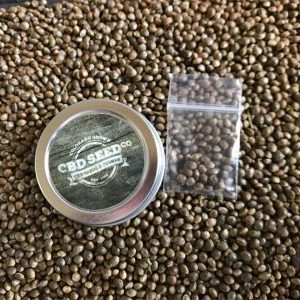 Contact Us to Learn More about Seeds For West Virginia CBD Farming
Since the hemp industry is so new in the US, getting the proper information and some guidance in your hemp venture is the key to your success. A great place to start is by reaching out to us here at CBD Seed Co. You will be assigned a designated account manager who will help guide you along the way. Our team keeps up with these changes and are always happy to answer any questions. To find out more or to inquire about our premium high CBD seeds for your West Virginia farm, contact us today!