What You Need to Know About Growing CBD Seeds in Washington State

For farmers in Washington State, new regulations that take effect in January of 2020 make it even easier to grow industrial hemp. However, growing this crop is significantly different than growing the hops and fruit the state is commonly known for.
To start with, all growers are required to be licensed to grow CBD seeds by the Washington State Department of Agriculture. (WDSA) You can find the application and more information about how to apply for an industrial hemp license here. Along with your license application you'll need to submit a criminal history report within 60 days. Obviously, this is not needed to grow raspberries, however the industrial hemp industry must comply with a wide variety of state and federal regulations.
The WDSA provides farmers with the opportunity to join a list to receive important news on regulatory changes and WDSA updates, so they can stay up to date on all the legalities. This is highly recommended!
They also provide a wonderful FAQ on growing CBD seeds in Washington State; you'll definitely want to check it out. Along with licensing, fees, and legal information, this FAQ covers growing hemp, how to get an organic certification, which seeds to purchase, which pesticides are legal for use, things you'll need to know about the sale of the crop, and much more.
When it comes to growing industrial hemp/CBD seeds in Washington State, did you know:
The market for industrial hemp is expected to more than double in the next ten years.
The majority of the hemp market is focused on CBD production, meaning that most hemp farmers are growing solely female plants using feminized seed. Take a look at our high quality genetically proven seed and clones to learn more.
Your plants cannot contain more than 0.3% THC when tested, otherwise the crop is considered contraband and must be destroyed, per USDA regulations at the time of this writing.
Plants must be officially tested for THC concentration within 15 days of the proposed harvest.
Your fields must have signage on each side indicating an industrial hemp crop, with your licensing information.
The USDA is currently finalizing regulations for the growth of industrial hemp so the regulations might change. It's important to keep on top of them.
If you are ready to take the plunge into growing CBD seeds in Washington State, we'd love to help. Our website is a rich source of information on growing hemp and the differences between seeds. Please feel free to peruse the site and contact us with any questions!
Obtaining a License to Grow CBD in Washington
In Washington, it is perfectly legal for farmers to grow industrial hemp for CBD extraction. Recently, new legislation was enacted to provide farmers with finalized protocol for hemp farming. The new rules under chapter 16-306 WAC replaced the previously existing Industrial Hemp Research Pilot program which fell under chapter 16-305 WAC.
However, all farmers who wish to cultivate hemp on their land will need to obtain a state-sanctioned license. In Washington, the process for obtaining a hemp growing license is fairly simple. The state used to require farmers to undergo a soil test and provide photographic aerial map components along with their application, but these steps are no longer required. Applicants can simply download the necessary forms online and submit them by mail. Please note, email submissions are not allowed for hemp licenses in Washington.
Once the application form is complete, farmers have sixty days to obtain a criminal background check. A criminal history report is required for all key participants. Applicants must also pay a hemp producer license fee of $1,200.00 
Completed applications can be addressed to the Washington State Department of Agriculture Hemp Program. The address for submitting your application is PO Box 42591 Olympia, Washington 98504-2591.
Also in this article:
Washington State Regulations for CBD Growing Clones & Seeds
Regions of Washington State where CBD is Grown
Washington State Hemp & CBD Seed News
CBD & Hemp Organizations in Washington State
Contact Us To See if We're a Good Fit For Washington State CBD Farming
Keep scrolling to read the rest!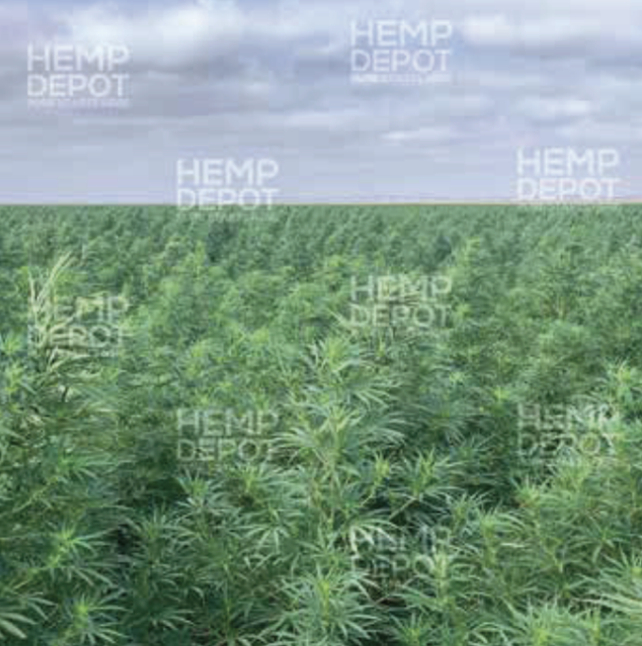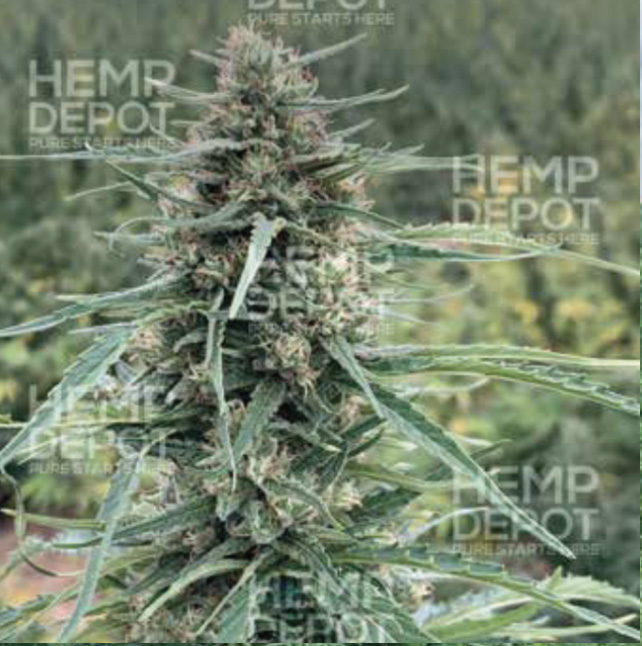 BaOX Feminized Seed
Field tested from West Coast to East and in farms down South in Florida, Our BaOX feminized seed is the perfect fit for  large scale farmers looking to use mechanization from start to finish.
Cherry HD Feminized Seed
Cherry is one of the best hemp plants for using for extraction purposes. However, it has one major downside: it grows very slowly! So we came up with a solution! We experimented with tons of breeding combinations to increase the vigor, size and strength of the plant and create a variety that would grow faster. However, at the same time, we did not want to lose the excellent terpene or cannabinoid content. After many attempts, we were able to accomplish our goal! Now we have a newer, more improved variety which we call Cherry HD. Cherry HD is an early finishing, bigger plant capable of competing with the weeds and creating a quick canopy. She has a sugary smell with a hint of musty scent.
• Strong field ready structure
• Heavy resin and terpenes
• Ideal for biomass or flower
• 2-3%CBC
• Early finisher, finishes mid to late September depending on geography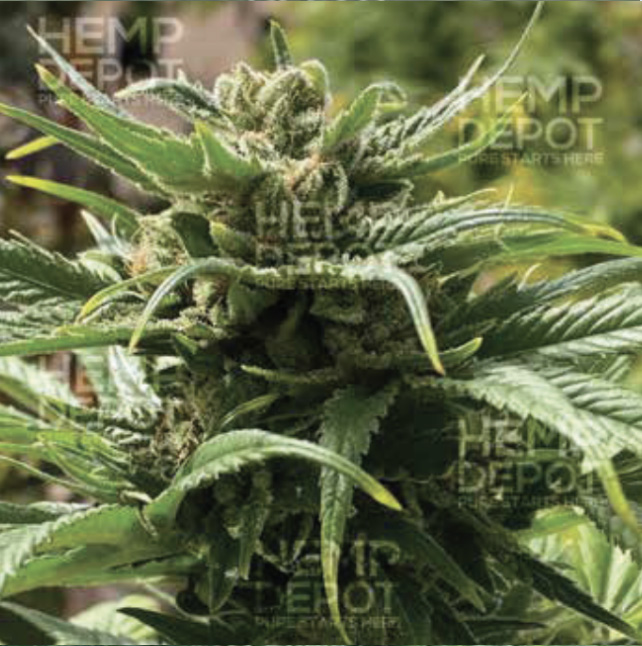 Baox High CBD Hemp Clones
BaOX is one of our go-to varieties that has truly stood the test of time. This robust sativa dominant plant will fill In up to S' spacing, grows vigorously, and quickly produces canopy to crowd out weeds with tighter spacing (we recommend 30″ x 24″). A superior option in the hemp world, BaOX has thick, sturdy stalks and stems and close Inter-nodal spacing. She is well-suited for a range of environments, including those with strong winds and extreme conditions, making her an excellent candidate for biomass.
• Quick to create canopy
• Excellent vigor and plant strength
• 26:1 CBD to THC ratio
• Excellent uniformity
• Ideal for biomass
• High in terpenes B-Myrcene and B-Caryophyllene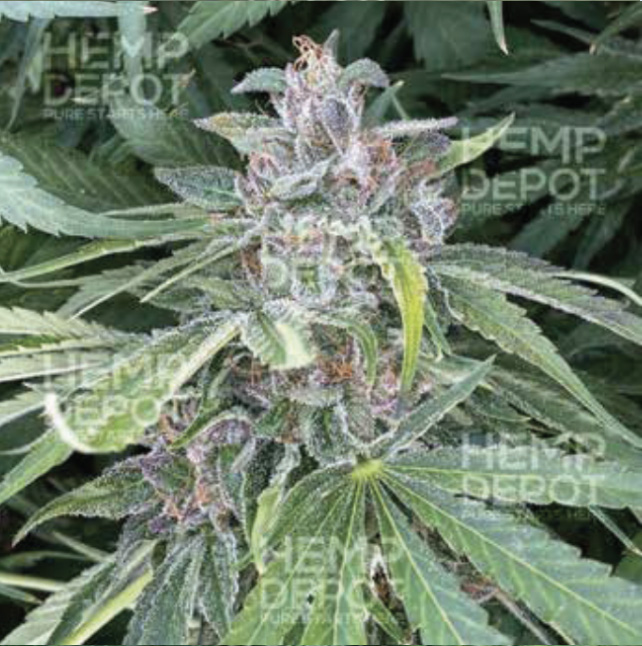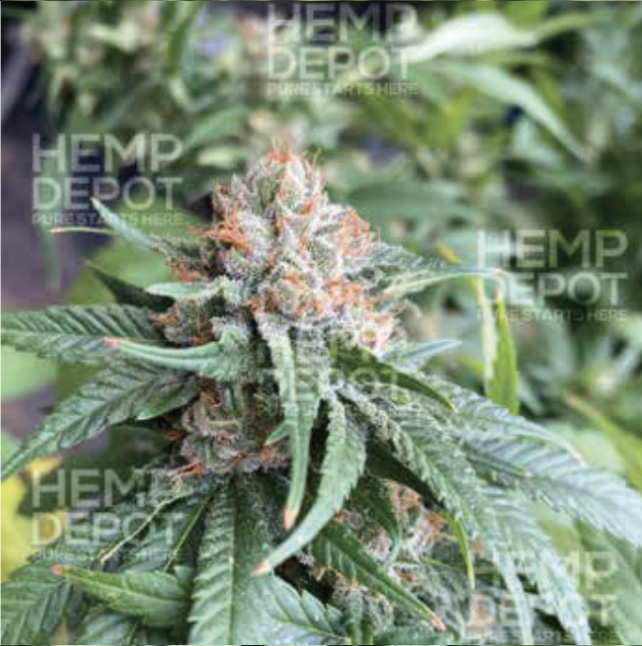 Cherry HD Hemp Clones
Cherry is short, but sweet. She is shorter than most hemp plants, but she matures into a very dense, tight bush with thick resinous flowers that grow all of the way to the bottom of the plant. Cherry is wonderfully resinous with nice tight buds making her a great selection for either extraction of flower. Because this variety has a longer growing period, we suggest planting it closer together. While she is shorter she compensates for her lack of height with her fantastic cannabinoid content.
• High terpene content
• Dense flowers
• 29:1 CBD to THC ratio
• Can reach 15% CBD or more.
• Finished flower has an almost red or purple hue
• High in terpene b-caryophyllene, farsenene, humulene, limonene, linalool and myrcene
Spectrum Hemp Clones
Clone only, Spectrum takes a little bit more time to flower but once she does she builds up the flower weight quickly. While she may not be the best option for areas with a shorter growing window, she will grow quite well in the right conditions and will reward farmers with large resinous buds suitable for extraction or flower. Because of her robust stems and strong stalks she is field-ready for any farm.
• High terpene content
• Grows large dense resin coated flowers
• Ideal for biomass or flower 27:1 CBD to THC ratio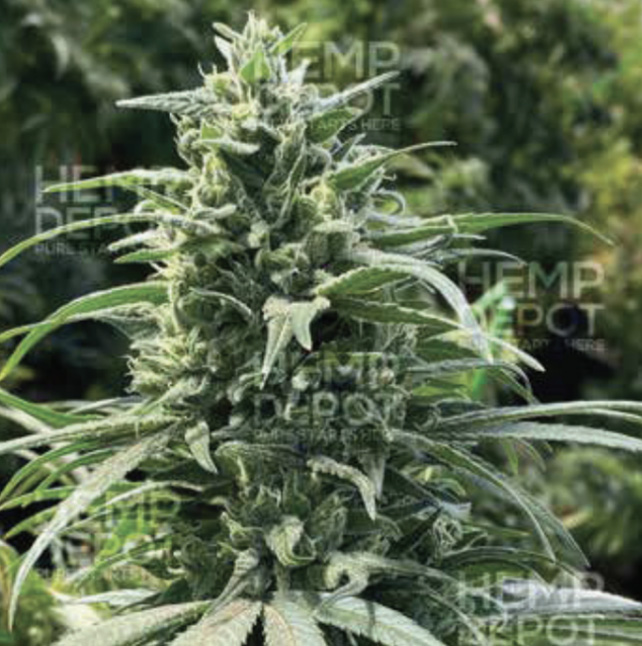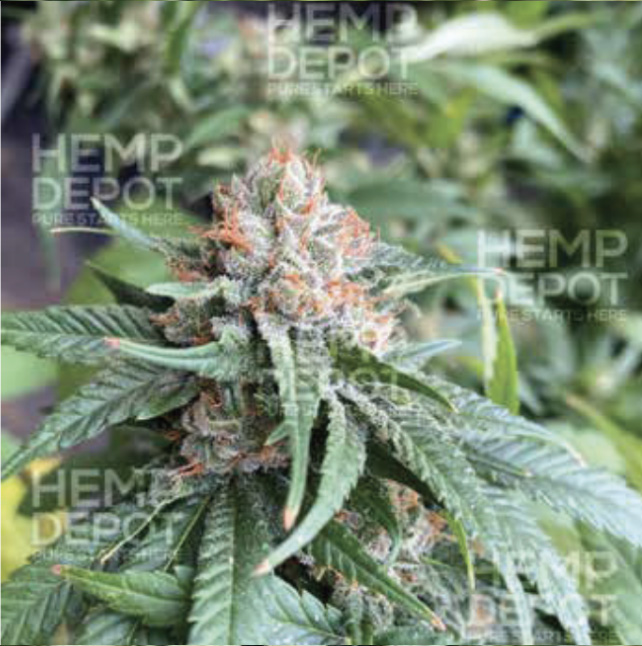 CBG Clones
CBG is an excellent choice for the smokable flower market. It grows rapidly and is a great Indica dominant CBG variety. She has a wonderfully quick growing cycle and is even faster to flower. Farmers will enjoy the fact that she makes for quick turnaround time between runs. When you choose this variety, you're bound to be overjoyed with the heavy resin and large dense flowers of your plants.
• Kush like terpene profile
• Can reach up to 25% CBG
• Best for indoor growing
• Needs 20+ hours daylight in Veg
Washington Regulations for Growing CBD Clones & Seeds
As a prospective hemp farmer, it's important to be aware of all of the rules and regulations surrounding cultivation in Washington. Here are some links that will provide you with useful insight and information as you begin your journey.
Washington State Department of Agriculture: The Washington State Department of Agriculture is the primary entity that oversees hemp production in Washington. On their website, you will find important forms and resources, including information about hemp licensing, testing, and license renewal.
Here are some important links that you can find on the WSDA website:
National Resources for Hemp Regulations
Here is a list of national resources that can provide Washington farmers with valuable insight:
FDA

: The Food and Drug Administration provides detailed information for both farmers and consumers about cannabis products. 

National Institute of Food and Agriculture

: NIFA provides educational and financial support for programs that enhance agricultural science in the United States. 

USDA

: The USDA provides detailed information regarding hemp production on a national level. Here, you will find information about the 2018 Farm Bill, lab registration, and plant disposal requirements.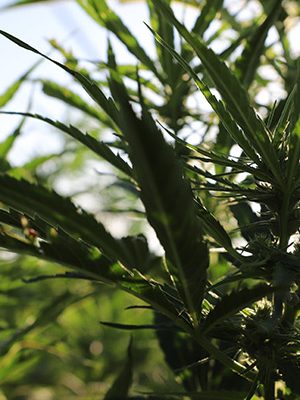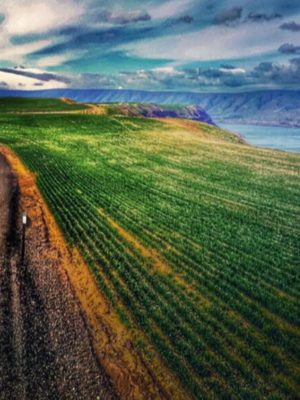 Washington's Hemp Biomass Transportation Regulations
The Washington State Department of Agriculture provides detailed information about importing and exporting hemp on its website. WSDA requires that producers obtain a phytosanitary certificate in order to export hemp. Hemp that is imported into Washington should be accompanied by an inspection certificate and labeled appropriately. Information must also be provided regarding the origin of the shipment. If plants are being shipped from a state that experiences infestations of Japanese beetles, a certification of quarantine is also required. 
WSDA does not require farmers to plant certified hemp seed. However, the department does ask that producers provide information about seed varieties and origins when submitting their application. Farmers can also obtain seed from international sources if desired.
Regions of Washington State where CBD is Grown
Hemp and CBD farming is spreading rapidly across Washington State. The state has traditionally farmed a lot of hops, and the similarities between growing hops and growing hemp has sparked farmers' interest.
Agriculture is king in Washington State. The state boasts rich soil, abundant rainfall, and a diverse but moderate climate. All these things make it perfect for the fruit it's known for, and perfect for growing hemp as well.
Places growing CBD seeds and clones:
The Confederated Tribes of the Colville Reservation has a considerable amount of hemp farming.
Farmers in the Yakima Valley, which ranks second in the world in hops production, are eagerly venturing into hemp. Hemp is also growing in Grand and Snohomish County.
We'd say if there is agriculture in an area of Washington State, it is a great place to grow CBD seeds and clones!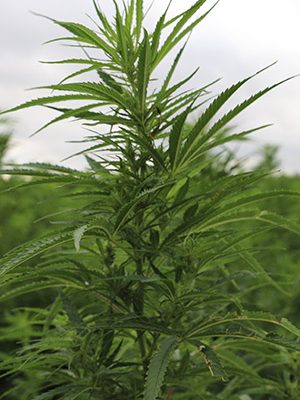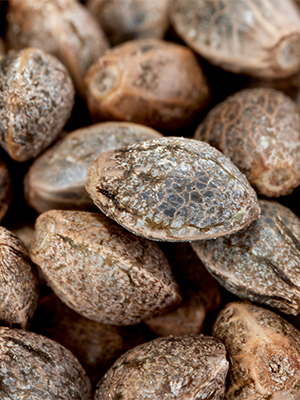 Washington Agricultural Regions for Cultivating CBD Hemp
Washington is one of the top agricultural-producing states and offers numerous opportunities for prospective hemp farmers. Below, you will find information about growing hemp in Washington's various agricultural regions:
Coastal Region

: Apples and many other varieties of fruit are grown in the Western region of Washington. Much of Washington's forest land is also used for commercial timber production. Farmers will find that there are a number of suitable locations for growing hemp in Washington's Coastal Region. 

Puget Sound Lowlands

: The Puget Sound Lowlands are known for producing vegetable seeds, berries, vegetables for canning or freezing, and flower bulbs. Many varieties of hemp should fare well in the fertile soils of this area.

Cascade Mountains

: The Cascade Mountains are characterized by their mild coastal climate, high rainfall, and dry summers. Farms located in this region experience an average of 200 frost-free days each year. However, some areas at high elevation are permanently covered by glaciers and are unsuitable for hemp farming. 

Columbia Plateau

: Irrigated agriculture is at the heart of economic activity in the Columbia Plateau. Potatoes, peas, wheat, and alfalfa are all grown within this region. It should be equally suitable for hemp farming. 

Okanogan Highland

: Fruits, tree nuts, and berries are grown in the Okanogan Highlands. Though the climate in this region is considered to be relatively mild, it is warmer and drier than many other areas of Washington. Hemp farmers in this region should pay special attention to water and soil conditions.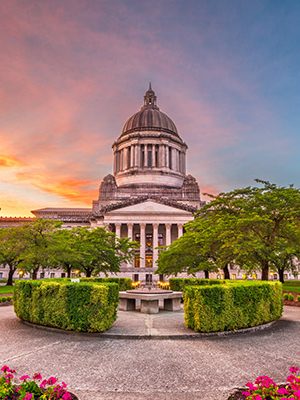 CBD & Hemp Organizations in Washington State
One of the best ways to stay up to date with current events in the hemp industry is to join a hemp organization. Here is a list of state level and national organizations that Washington hemp farmers can join. 
Industrial Hemp Association of Washington: According to their website, their mission is "Promoting the research and development of Industrial Hemp as an agricultural crop in Washington State, as a viable and sustainable ultimate renewable natural resource through the Industrial Hemp Research Pilot Program. Members share research and resources as growers, seed and equipment suppliers, food and building material processors, organizations and those who dare to reinvent the wheel to fit into our industry."
Washington CannaBusiness Association (WACA) According to their website, "WACA is committed to engaging with local communities, elected officials and regulators to protect public safety and uphold community values that help keep marijuana away from kids. For responsible adults over the age of 21, WACA is deeply involved in developing standards for cannabis products that are safer for patients and non-patients."

Pacific Northwest Hemp Industries Association:

This nonprofit organization serves the states of Oregon, Washington, and Idaho. 

Washington State Hemp Commision

: An agricultural association that operates in the state of Washington

Washington Farm Bureau

: A grassroots organization that represents the best interest of farmers in Washington

National Hemp Organizations
Hemp Biomass Selling Tips for Washington Farmers
There has never been a time like the present for getting involved in the hemp farming industry. Ample opportunities are available to Washington farmers who are interested in selling hemp biomass. Here are some tips that can help you navigate your first harvest and sell your plant biomass with success:
Evaluate the price of your biomass.

Don't let a buyer determine the price of your biomass. You should be the one to set your prices. It's important to take the time to evaluate your biomass and determine how much it's worth. Typically, the higher the CBD content, the more the biomass is worth. You can obtain tests to determine the CBD ratio of your plants and/or seek the advice of a hemp broker for more information on pricing.
Pre-sell biomass before harvest:

We always recommend finding a buyer before planting or at the beginning of the growing season. Many processors are familiar with this type of agreement and will have no problem signing a contract early in the season.
Establish a partnership with a CBD extractor.

Instead of selling your products directly to consumers, you can sell them to CBD extractors and processors. This way, you can avoid the expense involved with processing the plant material yourself.
Hire a consultant:

Hiring a hemp consultant or broker can help you with the process of negotiating prices for your biomass.
Buy high quality hemp seed:

Buying high quality seed will help you sell more biomass. High quality seed with good genetics has a better chance of surviving and producing a CBD-rich crop. That's why it's important to vet seed suppliers appropriately in the beginning.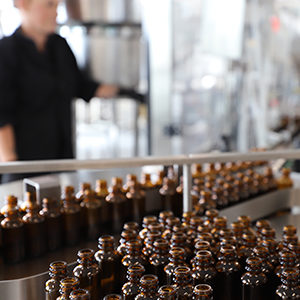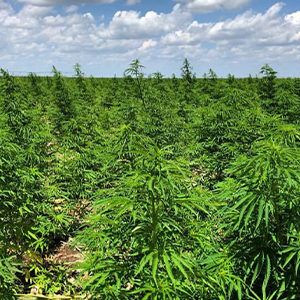 Washington Hemp Farming & CBD Seed FAQ
Washington CBD Hemp Farming Resources
Learn more about local market updates, cultivation advice, and more for your hemp farm:
August 31, 2020
Hemp research is a critical tool for understanding the healing power the CBD could have on several ailments from panic disorder to epilepsy and muscle pain
[…]
June 17, 2020
Starting out as a beginning hemp farmer in Washington is an exciting venture. Whether you're shifting your current farming operations to begin growing hemp or you've
[…]
June 17, 2020
One of the first steps to becoming a hemp farmer in Washington is determining whether you're going to grow CBD seeds or clones. In Washington state,
[…]
Contact Us To See if We're a Good Fit For Washington State CBD Farming

CBD Seed CO is your source for the highest quality CBD seeds and clones, with our proven genetics.
Be sure of your CBD crop's success with products that yield high levels of CBD and the requisite low levels of THC.