What You Need to Know About Growing CBD Seeds in Washington State

For farmers in Washington State, new regulations that take effect in January of 2020 make it even easier to grow industrial hemp. However, growing this crop is significantly different than growing the hops and fruit the state is commonly known for.
To start with, all growers are required to be licensed to grow CBD seeds by the Washington State Department of Agriculture. (WDSA) You can find the application and more information about how to apply for an industrial hemp license here. Along with your license application you'll need to submit a criminal history report within 60 days. Obviously, this is not needed to grow raspberries, however the industrial hemp industry must comply with a wide variety of state and federal regulations.
The WDSA provides farmers with the opportunity to join a list to receive important news on regulatory changes and WDSA updates, so they can stay up to date on all the legalities. This is highly recommended!
They also provide a wonderful FAQ on growing CBD seeds in Washington State; you'll definitely want to check it out. Along with licensing, fees, and legal information, this FAQ covers growing hemp, how to get an organic certification, which seeds to purchase, which pesticides are legal for use, things you'll need to know about the sale of the crop, and much more.
When it comes to growing industrial hemp/CBD seeds in Washington State, did you know:
The market for industrial hemp is expected to more than double in the next ten years.
The majority of the hemp market is focused on CBD production, meaning that most hemp farmers are growing solely female plants using feminized seed. Take a look at our high quality genetically proven seed and clones to learn more.
Your plants cannot contain more than 0.3% THC when tested, otherwise the crop is considered contraband and must be destroyed, per USDA regulations at the time of this writing.
Plants must be officially tested for THC concentration within 15 days of the proposed harvest.
Your fields must have signage on each side indicating an industrial hemp crop, with your licensing information.
The USDA is currently finalizing regulations for the growth of industrial hemp so the regulations might change. It's important to keep on top of them.
If you are ready to take the plunge into growing CBD seeds in Washington State, we'd love to help. Our website is a rich source of information on growing hemp and the differences between seeds. Please feel free to peruse the site and contact us with any questions!
Also in this article:
Washington State Regulations for CBD Growing Clones & Seeds
Regions of Washington State where CBD is Grown
Washington State Hemp & CBD Seed News
CBD & Hemp Organizations in Washington State
Contact Us To See if We're a Good Fit For Washington State CBD Farming
Keep scrolling to read the rest!
Washington Regulations for CBD Growing Clones & Seeds
WSDA (Washington State Department of Agriculture) Start any search about growing CBD clones and seeds right here. Not only will you find all the licensing requirements, but the WSDA has an enormous amount of useful information on the regulations for growing industrial hemp. Let them give you the best practices you need to know for a successful crop.
Here are some of the links you'll find on the WSDA site:
WSDA CBD/HEMP FAQ Get your frequently asked CBD farming questions answered right here.
USDA (United States Department of Agriculture): The USDA is charged with regulating the growing of hemp as a commercial crop. They can tell you all the federal regulations you need to know, and much, much more.
USDA Updates: Subscribe to this list to received emailed updates to the USDA's Hemp Program, and other important news.
FDA Regulation of Cannabis and Cannabis-Derived Products, Including Cannabidiol (CBD): Yes, not only are there USDA regulations for the growing of hemp and CBD seeds, there are also FDA regs for the products that are made from them. This is must-know information whether you are a farmer or a processor.
VOTE HEMP Although government sites try to write clearly, sometimes a lay person might find the information clearer on a non-government site like Vote Hemp. It details both federal and Washington State requirements and legalities.
NIFA (National Institute of Food and Agriculture) This federal agency does research and development. Their various projects seek to:
Meet the growing global food demand
Fight hunger and food insecurity in vulnerable populations
Develop regional systems for sustainable production of optimal biomass
Help farmers and ranchers adapt to changing weather patterns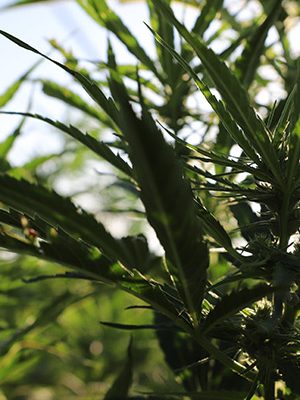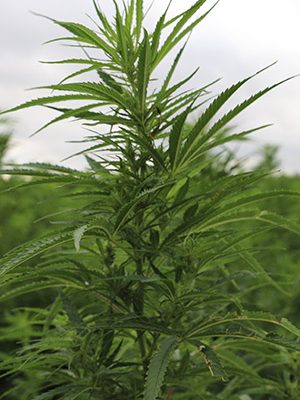 Regions of Washington State where CBD is Grown
Hemp and CBD farming is spreading rapidly across Washington State. The state has traditionally farmed a lot of hops, and the similarities between growing hops and growing hemp has sparked farmers' interest.
Agriculture is king in Washington State. The state boasts rich soil, abundant rainfall, and a diverse but moderate climate. All these things make it perfect for the fruit it's known for, and perfect for growing hemp as well.
Places growing CBD seeds and clones:
The Confederated Tribes of the Colville Reservation has a considerable amount of hemp farming.
Farmers in the Yakima Valley, which ranks second in the world in hops production, are eagerly venturing into hemp. Hemp is also growing in Grand and Snohomish County.
We'd say if there is agriculture in an area of Washington State, it is a great place to grow CBD seeds and clones!
Washington Hemp & CBD Seed News
Keep up with the news on this fascinating growth industry in Washington State. Setbacks and triumphs, you won't want to miss these articles.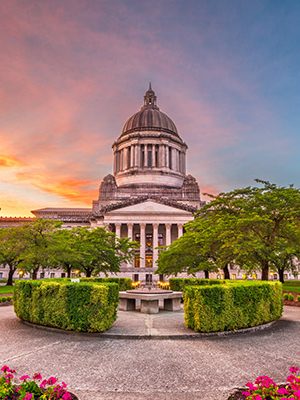 CBD & Hemp Organizations in Washington State
Industrial Hemp Association of Washington: According to their website, their mission is "Promoting the research and development of Industrial Hemp as an agricultural crop in Washington State, as a viable and sustainable ultimate renewable natural resource through the Industrial Hemp Research Pilot Program. Members share research and resources as growers, seed and equipment suppliers, food and building material processors, organizations and those who dare to reinvent the wheel to fit into our industry."
Washington CannaBusiness Association (WACA) According to their website, "WACA is committed to engaging with local communities, elected officials and regulators to protect public safety and uphold community values that help keep marijuana away from kids. For responsible adults over the age of 21, WACA is deeply involved in developing standards for cannabis products that are safer for patients and non-patients."
Contact Us To See if We're a Good Fit For Washington State CBD Farming

CBD Seed CO is your source for the highest quality CBD seeds and clones, with our proven genetics.
Be sure of your CBD crop's success with products that yield high levels of CBD and the requisite low levels of THC.