What You Need to Know About Growing CBD Seeds in Virginia

Regardless of which state you plan to grow hemp in–the venture can be challenging because the regulations are new and often temporary. Therefore, before you become a hemp farmer in Virginia you should get a thorough understanding of the local regulations. Also important are moving targets like emerging farming technology, high CBD seed varieties and which pesticides are allowed all vary state to state. Luckily, for farmers in Virginia and across the US there are numerous resources to find information–including our experts here at CBD Seed Co. There are many online resources as well.
Where to Get Licensed to Grow CBD Seed in Virginia
In the state of Virginia, you do need a USDA license to grow CBD seed. However, you do need to apply for a state-issued license. Virginia farmers can obtain an application for a hemp license from the Virginia Department of Agriculture and Consumer Services. The required forms can either be downloaded from the Department's website or obtained in person.
To complete the forms, you will first need to determine whether you are applying as an individual or as a business. Depending on this, you will then complete either section 1-A of the application or section 1-B, but not both. Next, you will be asked to provide information about your criminal history and your production fields. If you have agents who will be growing hemp on your behalf, you will need to provide their names. For the final section of the forms, you will need to agree to the requirements listed by the VDACS. 
Once you have completed the application form, you can submit it to VDACS along with the $150 application fee. This can be paid in the form of a check made out to the Treasurer of Virginia. The envelope containing your application should be addressed to P.O. Box 526 Richmond, VA 23218.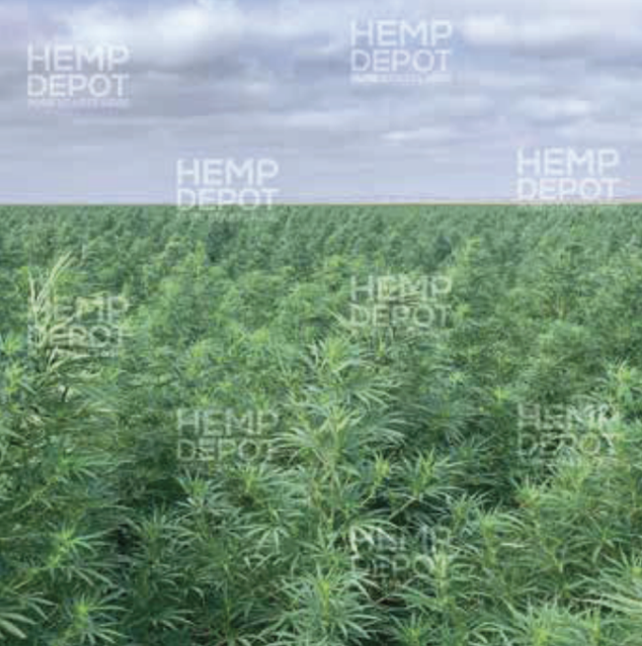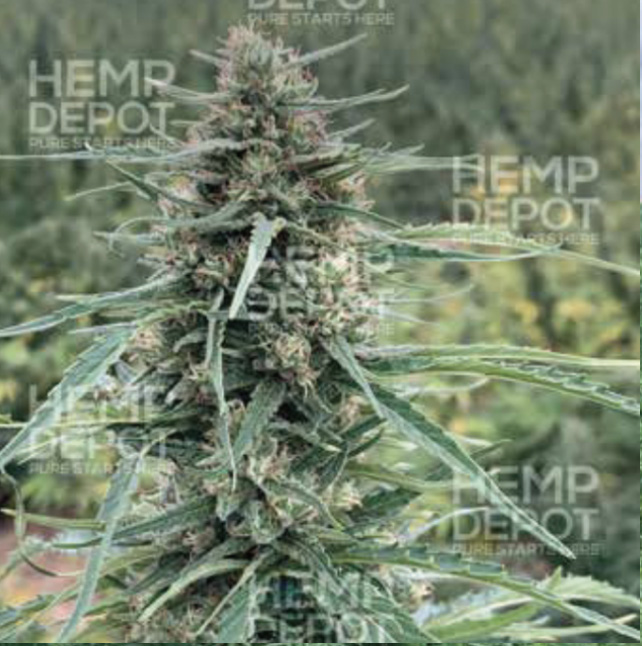 BaOX Feminized Seed
We conducted thorough field testing on our BaOX feminized seed to ensure its pristine quality. This variety is the perfect fit for large scale farmers aiming to use mechanization from start to finish.
Cherry HD Feminized Seed
We experimented with many different breeding combinations to increase the vigor, size and strength of ordinary Cherry. Our goal was to produce a new variety that would have the same qualities as Cherry, but would have a much shorter growing period. However, we also wanted to be sure that we were not sacrificing terpene or cannabinoid content. In the end, we were very happy with the results! We ended up with what we call Cherry HD. Cherry HD is a early finishing, bigger plant capable of competing with the weeds and creating a quick canopy. She has a sweet aroma with a slightly dank scent.
• Strong field ready structure
• Heavy resin and terpenes
• Ideal for biomass or flower
• 2-3%CBC
• Early finisher, finishes mid to late September depending on geography
Baox High CBD Hemp Clones
A champion that has stood the test of time, BaOX has strong stalks and stems with close Inter-nodal spacing. This variety is sturdy and vigorous, making it well suited for even the windiest environments. She is also a wonderful candidate for biomass. This vigorously growing sativa dominant plant will fill In up to S' spacing and will quickly create canopy to crowd out weeds with tighter spacing (we recommend 30″ x 24″).
• Quick to create canopy
• Excellent vigor and plant strength
• 26:1 CBD to THC ratio
• Excellent uniformity
• Ideal for biomass
• High in terpenes B-Myrcene and B-Caryophyllene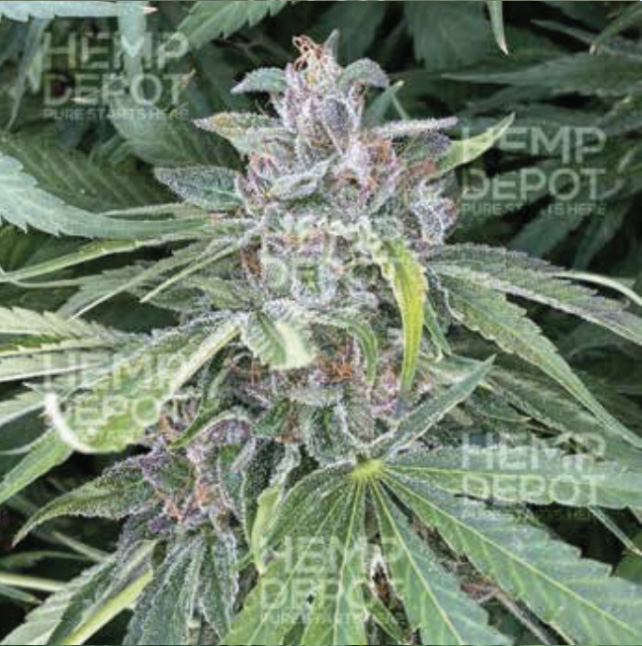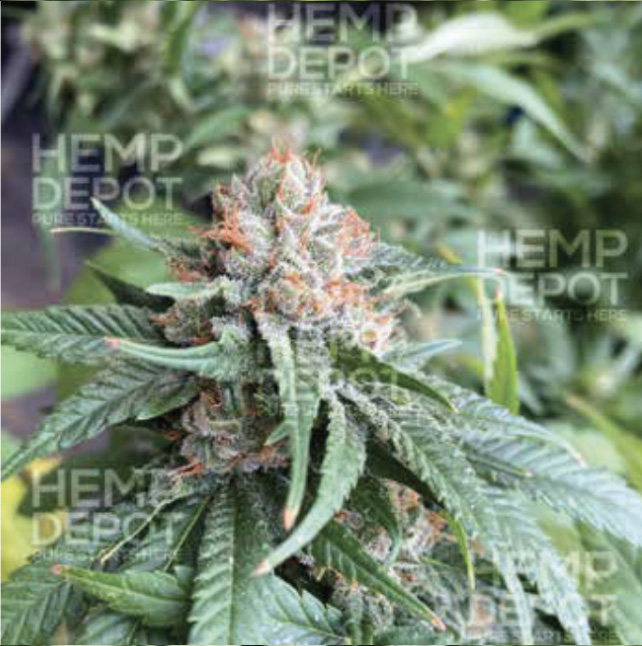 Cherry HD Hemp Clones
Cherry is small but mighty! She is a short squat plant that grows in a very dense tight bush with thick resinous flowers that extend all the way to the bottom of the plant. This variety is extremely resinous with nice tight buds. Because of its many desirable traits, it's ideal for either extraction of flower. Cherry grows a little slower than most so she performs best when planted a little denser. While she is smaller she makes up for it with Cannabinoid content.
• High terpene content
• Dense flowers
• 29:1 CBD to THC ratio
• Can reach 15% CBD or more.
• Finished flower has an almost red or purple hue
• High in terpene b-caryophyllene, farsenene, humulene, limonene, linalool and myrcene
Spectrum Hemp Clones
Spectrum has nice, strong stems and sturdy stalks. Truly, she is field ready for any weather! Clone only Spectrum takes her time when it comes to flowering but once she does flower she produces the flower weight quickly. While she may not be the best option for climates with a shorter growing window, if given the right conditions, she will reward farmers with large resinous buds suitable for extraction or flower.
• High terpene content
• Grows large dense resin coated flowers
• Ideal for biomass or flower 27:1 CBD to THC ratio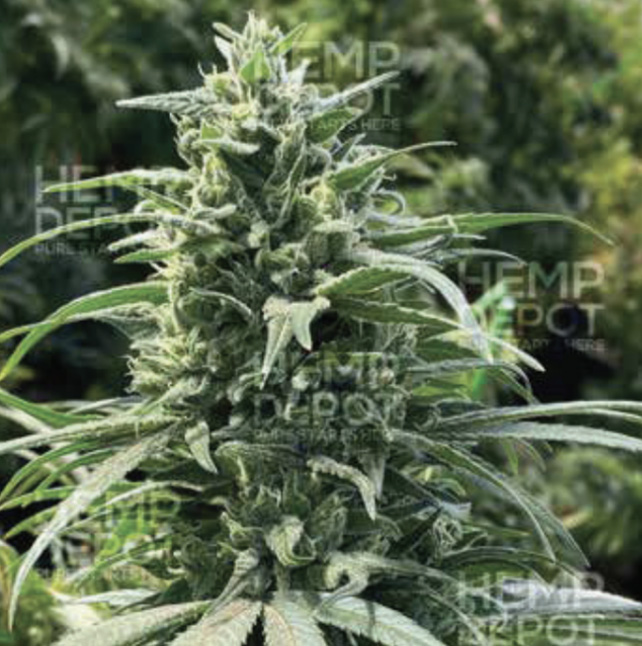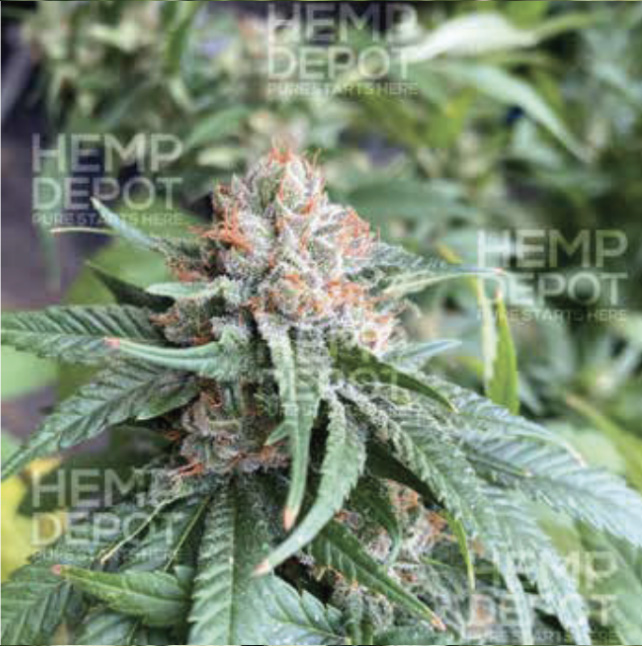 CBG Clones
CBG is a rapid growing Indica dominant CBG variety. Her distinct characteristics make her perfectly suited for the Smokable flower Market. Swift growing and even faster to flower she makes for an expedited turnaround time between runs. Heavy resin with big dense flowers make this a favorite among both growers and consumers.
• Kush like terpene profile
• Can reach up to 25% CBG
• Best for indoor growing
• Needs 20+ hours daylight in Veg
Virginia Regulations for CBD Growing Clones & Seeds
All hemp farmers in Virginia must adhere to the requirements established by the state and the Virginia Department of Agriculture and Consumer Services in order to lawfully produce hemp. These regulations can be found on the VDACS website. However, for your convenience, we have provided links to some of the most important forms and documents. 
Virginia Department of Agriculture and Consumer Services: VDACS issues licenses for hemp farming and processing in Virginia. They also conduct random inspections of hemp fields to ensure that farmers are maintaining compliance with state laws and THC requirements. VDACS should be the first place you contact if you have any question pertaining to state regulations. 
Here are some additional resources that can be found on the VDACS website:
National Resources for Hemp Regulations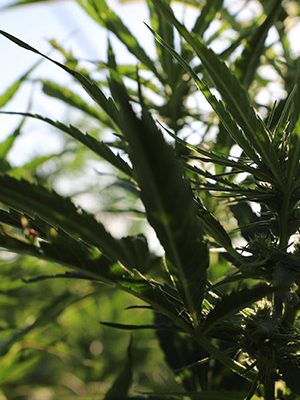 Virginia's Hemp Biomass Transportation Regulations
The state of Virginia does not place many restrictions on the transportation of hemp biomass. The only exception is that in some cases, a phytosanitary certificate may be required. Individuals who plan on importing hemp or hemp seeds into Virginia are instructed to contact the Office of Plant Industry Services. If you are considering selling hemp seed in Virginia, you will need a Seed Dealer license. 
Regions of Virginia where CBD is Grown
CBD hemp plants have been growing under research licenses across the US. However, like any crop, there are areas of the US that are better for growing hemp. Virginia has fantastic farmland. Agriculture is one of the biggest industries in the state contributing $70 billion to the economy annually. The top field crops are all ones that are similar, if not harder, to grow than hemp: soybeans, corn, and grain. While any county in Virginia will do very well with hemp, the top-performing counties (listed with farm revenue) will likely be: Rockingham County $659 Million, Augusta $232 million, Accomack$172 Million.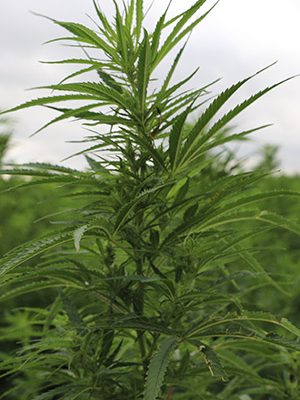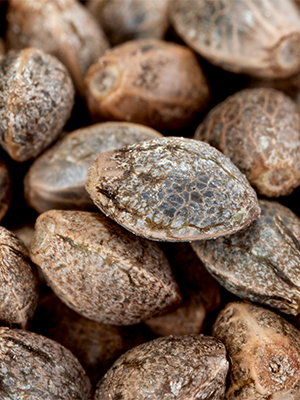 Virginia Agricultural Regions for Cultivating CBD Hemp
The majority of Virginia's agricultural landscape is well suited for hemp farming. Here is some information about growing CBD hemp as it pertains to each agricultural region:
Allegheny Plateau:

Though the westernmost region of the Allegheny Plateau is used for raising cattle, farmers in the southwest region have had great success with growing tobacco and other crops. Hemp farms may also fare well in a similar environment. 

Ridge and Valley

: The Blue Ridge Mountains and Shenandoah Valley areas of the Ridge and Valley region are known for their rocky, hill landscape. However, in the northernmost part of this region, the land is quite suitable for farming. Apple and peach orchards thrive in these areas. Prospective hemp farmers should find success in these areas as well.

Piedmont

: Tobacco has been grown in the southernmost part of the Piedmont region for decades. For this reason, many hemp varieties should also grow well in the Piedmont area.

Tidewater

: Cotton, corn, wheat, peanuts, and soybean are commonly grown in the Tidewater region because of the light, sandy soil. Hemp farmers in this region should pay special attention to the irrigation needs of their field.
Virginia Hemp & CBD Seed News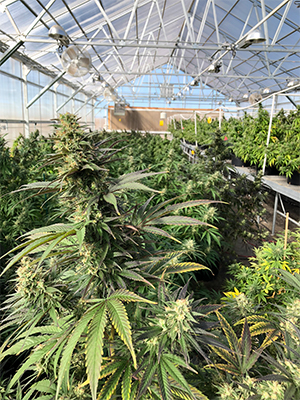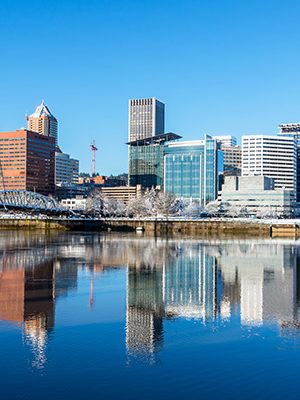 CBD & Hemp Resources for Virginia Farmers
Meet other farmers and processors involved in the hemp industry, stay up to date on recent news, and more! By joining a hemp organization, you can get involved in the industry and stay informed about upcoming changes that apply to your field.
Virginia-Based Hemp Organizations
National Hemp Organizations
Hemp Biomass Selling Tips for Virginia Farmers
Selling hemp biomass is often a challenge for hemp farmers when they're just starting out. However, with a little bit of planning and foresight, it can be navigated successfully. Then, as time goes on and farmers build their network, they have little to no difficulty at all with selling their biomass. As a way of helping our customers and other farmers involved the hemp industry, we've provided the following tips for selling hemp biomass in Virginia:
Attend networking events or join a hemp organization.

If you want to get the best price for your biomass, you should meet as many processors as possible. Going to hemp industry events or joining a hemp organization is a great way to get connected with processors in your area and start developing professional relationships.
Secure an agreement with a processor before planting.

This prevents you from planting more than you can sell. It also helps ensure that you're not scrambling at the last minute trying to find a buyer for your biomass.
Work with a hemp broker.

 A hemp broker can scout out the best prices and help you make the most profit from your biomass. Keep in mind, though, a hemp broker will charge a fee for their service.
Grow more biomass with the right hemp seeds.

The right seeds will not only yield more biomass, but they'll also give you plants with higher CBD content. Pricing for hemp plants is often based on cannabinoid content.
Work closely with your account manager at CBD Seed Co.

Working with your account manager at CBD Seed Co. is a great way to get access to resources that will help you with your new career endeavors. Your account manager may be aware of resources and/or organizations that you aren't aware of or can simply help point you in the right direction.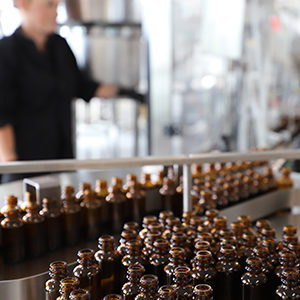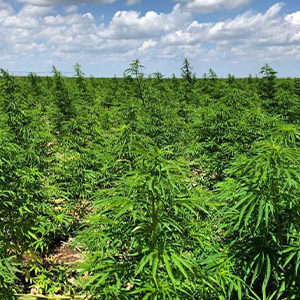 Virginia Hemp Farming & CBD Seed FAQ
Virginia CBD Hemp Farming Resources
Learn more about local market updates, cultivation advice, and more for your hemp farm:
September 2, 2020
In the world of hemp, there are a ton of regulations and all of these regulations vary from state to state. So while one state may
[…]
June 17, 2020
Interest in industrial hemp farming in Virginia has piqued in the last couple years. Farmers are attracted to the idea of growing hemp because of the
[…]
June 17, 2020
Virginia's hemp market is growing rapidly. In 2019, more than 800 farmers registered with the Virginia Department of Agriculture and Consumer Services to be able to
[…]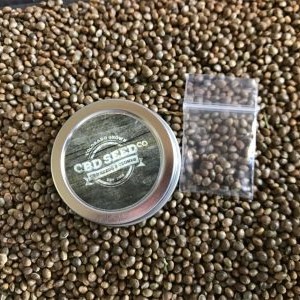 Contact Us to Learn More about Seeds For Virginia CBD Farming
Since the hemp industry is fairly new in the US, regulations on CBD seeds and growing hemp in Virginia and across the US are just getting up to speed. Getting the proper direction in your hemp venture is important for your success. A great place to start your hemp farming endeavor is working closely with an account manager here at CBD See Co. Our team keeps up with these changes and are always happy to answer any questions. To find out more or to inquire about our premium high CBD seeds for your Virginia farm, contact us today!