What You Need to Know About Growing CBD Seeds in Utah

As per the federal Farm Bill of 2018, it is now legal to grow industrial hemp in Utah. To do so, you must be licensed in Utah by the Department of Agriculture and Food. Although hemp can make a wide variety of commercial products, at this time the majority of industrial hemp is being grown for the production of CBD oil and other CBD products. This is because selling high CBD hemp is more lucrative than selling it for paper, rope, or even fuel production.
To learn all the legalities and regulations and to apply for a license, your starting point is the Utah Department of Agriculture and Food. There are several requirements that are specific to the state; please do everything you can to educate yourself before plunging into hemp farming!
Prior to applying for a hemp grower's license, you'll need a background check from the FBI that is no older than three months. You'll need to supply a legal description of the growing area plus aerial photographs. You will also need to submit Pre-planting, Planting, Harvest, and Post-production reports… and much more. Get all the information you need on the UDAF's info-packed site.
For more info on Utah's Industrial Hemp Program, you can also call 801-538-4976.
Even before applying for the license, we recommend educating yourself on how to successfully grow a CBD seed crop. Will you be growing organically or using pesticides? (Please note that the market for organic CBD products is blowing up!)
Luckily, there are many resources out there that can tell you how to raise a successful hemp crop. Although hemp is no harder to grow than any other crop, it does have specific requirements. It's important that the crop contain no more than .3% of THC per dry weight. If the amount of THC is higher than that, in many states the crop will be considered contraband and might even have to be destroyed. Luckily for Utah farmers, if the mandatory crop tests show THC levels higher than 0.3% but lower than 1%, the state will step in to help the farmer try to reduce the level so the crop will not be lost.
Are you interested in more information about getting into this rapidly growing industry? Then please read on!
Also in this article:
• Utah Regulations for CBD Growing Clones & Seeds – Links to government regulators
• Regions of Utah where CBD is Grown
• Utah Hemp & CBD Seed News
• CBD & Hemp Organizations in Utah
• Contact Us To See if We're a Good Fit For Utah CBD Farming
Utah Regulations for CBD Growing Clones & Seeds
Utah Department of Agriculture and Food. As mentioned, this site will give you all the licensing requirements and much more. Here are some of the most useful links on their site:
Grower/Cultivator Instruction:
Utah Department of Health: You might have heard that folks in Utah required a registration card to use CBD products, but this requirement has changed. Read more on the Department of Health's website.
USDA (United States Department of Agriculture): Tasked with setting out regulations for the cultivation of CBD seeds/industrial hemp, the USDA website is one you will want to check. According to their site, "USDA established the U.S. Domestic Hemp Production Program through an interim final rule.  This rule outlines provisions for the USDA to approve plans submitted by States and Indian Tribes for the domestic production of hemp.  It also establishes a Federal plan for producers in States or territories of Indian tribes that do not have their own USDA-approved plan."
FDA (Food and Drug Administration) Although this federal agency has nothing to do with the growing of industrial hemp/CBD, they are involved in the CBD products made from this crop. This is information you'll want to know.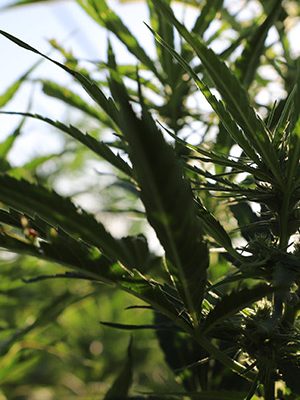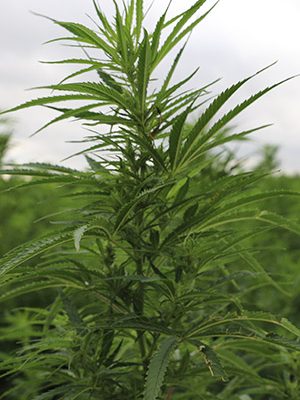 Regions of Utah where CBD is Grown
Utah has a large agricultural output, with its largest crop being hay. It's also a big producer of grains and fruits. However, CBD growing is making strong inroads into Utah's agricultural scene. And it can be successfully grown anywhere that hay is currently being grown.
As of mid-June 2019, only 125 of the 15,000+ Utah farms had requested and received permission to plant industrial hemp crops. But that number is steadily growing.
The first hemp farm in the state was in Rockville. Hemp is being grown in Spanish Fork, in Cache Valley, and all along the Wasatch Front. Millard County farmers are also growing hemp.
If you are growing other agricultural crops anywhere in the State of Utah, you should feel confident that this is an appropriate area to grow CBD – providing you take the time to research what it takes to cultivate a successful hemp crop.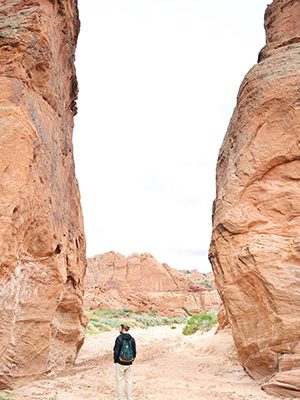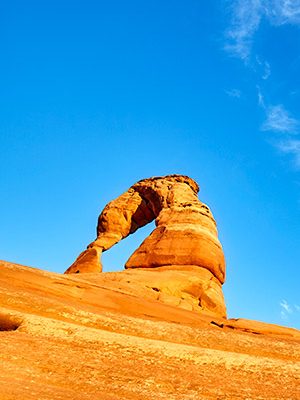 CBD & Hemp Organizations in Utah
Although Utah does not have its own organization specifically for the hemp industry, there are various national hemp organizations who feature news from Utah. Take a look:
Hemp Industry Daily/Utah: A great source of industry news.
National Hemp Association: This organization's mission is to "support the growth and development of all aspects of the industrial hemp industry."
Become a member of this proactive group here.
Hemp Industries Organization: HIA's mission is to "advance the hemp economy and educate the market for the benefit of our members, the public, and the planet."