What You Need to Know About Growing CBD Seeds in Texas

Industrial hemp farming is booming across the nation, with the crops mainly used for manufacturing CBD oil and other products. If you have farmland in Texas and are interested in growing a CBD crop, there are many things you'll need to know.
The production of industrial hemp is regulated by both the USDA and the Texas Department of Agriculture. You'll need to be licensed by the state of Texas… but before applying for a license, why not read up on the regulations so you'll know exactly what you are getting yourself into!
Did you know that your industrial hemp/CBD crop must be tested, and cannot have more than .3% THC? If your crop tests too "hot," it can be declared contraband and might even have to be destroyed. Before allowing this to happen, we recommend learning as much as possible about how to successfully cultivate hemp.
Did you know that to be licensed as a hemp grower in Texas, you must pass a criminal background check. Your license will be annual, and for the first time you'll need the to have completed a Department mandatory orientation course.
You'll want to be able to source the perfect seeds and clones, ones that come from sturdy stock, are female, and are genetically proven to provide the optimal amounts of (high) CBD and (low) THC.
Before planting a single seed, we recommend studying the guidelines on both the Texas Department of Agriculture and the USDA sites, as well as perusing all the info you can find about how to grow a successful crop. Read on for useful links to all the sites you need!
Also in this article:
Texas Regulations for CBD Growing Clones & Seeds – Links to government regulators
Regions of Texas where CBD is Grown
Texas Hemp & CBD Seed News
CBD & Hemp Organizations in Texas
Contact Us To See if We're a Good Fit For Texas CBD Farming
CBD Seed Co. is the trusted CBD seed company serving the state of Texas.
Where to Get Licensed to Grow CBD Seed in Texas
In Texas, anyone who wishes to produce, handle, collect, or sample hemp must apply for an annual license. This means that before you can grow CBD seed in Texas, you must receive approval from the Texas Department of Agriculture.
Fortunately, the process of applying for a hemp license in Texas is fairly simple. Applications can be completed and submitted online. You must pay a processing fee as well as an annual registration fee. 
In order to be eligible for a license, neither you nor any key participant in your operations can have received a substance-related felony in the last ten years. You will also need to provide your personal information, address, business information, and details regarding the location of your field. 
Licenses must be renewed annually. This process can also be conducted online along with any changes to existing licenses. 
It can take up to sixty days for your application to be processed. In the meantime, be patient and take the opportunity to research your new trade. Once your application is approved, you can officially venture in the lucrative hemp industry.
Leading CBD Seed Genetics for Texas
CBD Seed Co. has spent over five years in research and development in order to breed high-producing CBD seeds. Our genetics feature options that are ideal for the varying arid, desert climates to humid, subtropical climates. We value compliance and always have our seeds independent, third-party lab tested for cannabinoid content, no pesticide exposure, and quality. Learn more about our current available hemp varieties: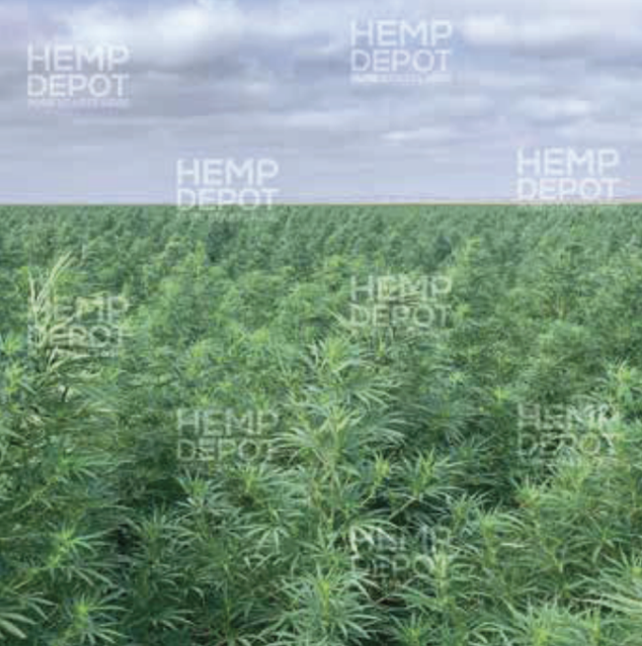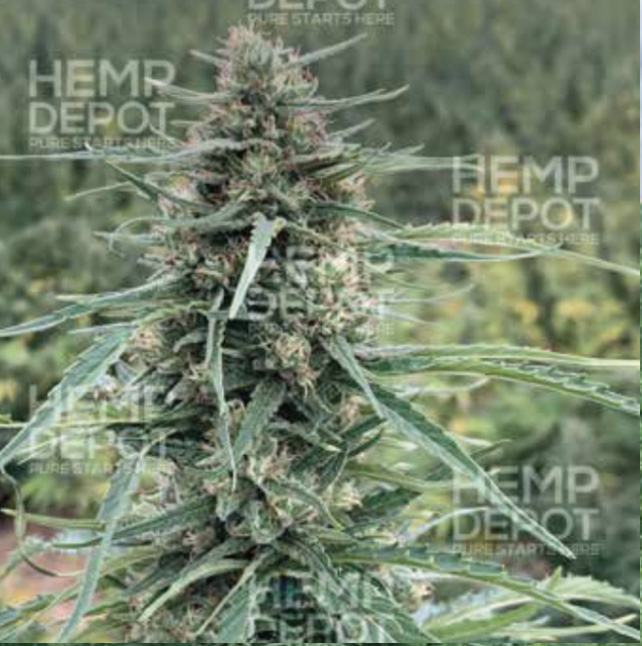 BaOX Feminized Seed
There's a reason that our BaOx seed is trusted by hemp farmers across the country – the results are remarkable. Field tested from California to Michigan and down to Florida, Our BaOX feminized seed is a smart choice for the large scale farmer looking to use mechanization from start to finish.
Cherry HD Feminized Seed
Meet the new and improved version of Cherry! We developed this variety in an effort to improve regular Cherry and eradicate some of the less desirable traits. You see, Cherry extracts very well but unfortunately also grows very slow. We set out to change this! We experimented with many different breeding combinations to increase vigor, size and strength without sacrificing terpene or cannabinoid content, the result of these trials is what we call Cherry HD. Cherry HD is a faster growing, bigger plant capable of competing with the weeds and creating a quick canopy. She has a pleasantly sweet smell with just a hint of a sour scent.
• Strong field ready structure
• Heavy resin and terpenes
• Ideal for biomass or flower
• 2-3%CBC
• Early finisher, finishes mid to late September depending on geography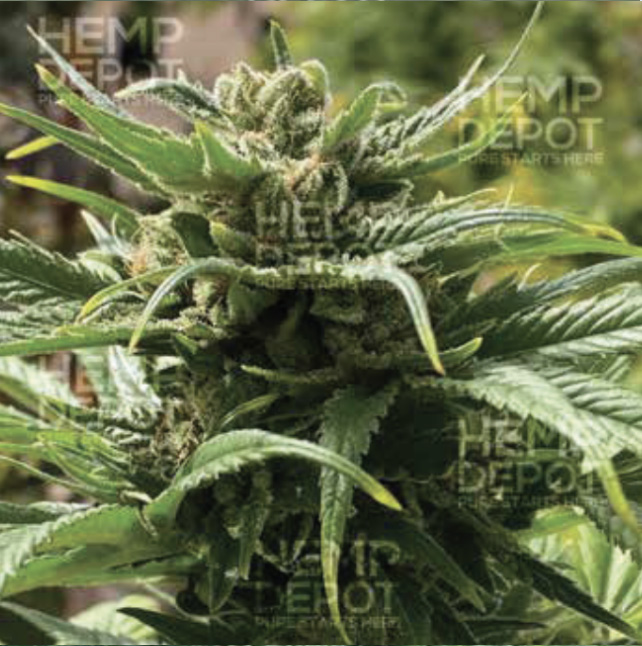 Baox High CBD Hemp Clones
Don't settle for a mediocre harvest. Get the most out of your growing season with our BaOx hemp clones. Fast and easy to grow, BaOx is a go-to for many of our customers. This vigorously growing sativa dominant plant will fill In up to S' spacing and will quickly create canopy to crowd out weeds with tighter spacing (we recommend 30″ x 24″). A true champion, BaOX has strong stalks and stems suited for even the windiest environments with close Inter-nodal spacing making her an excellent candidate for biomass.
• Quick to create canopy
• Excellent vigor and plant strength
• 26:1 CBD to THC ratio
• Excellent uniformity
• Ideal for biomass
• High in terpenes B-Myrcene and B-Caryophyllene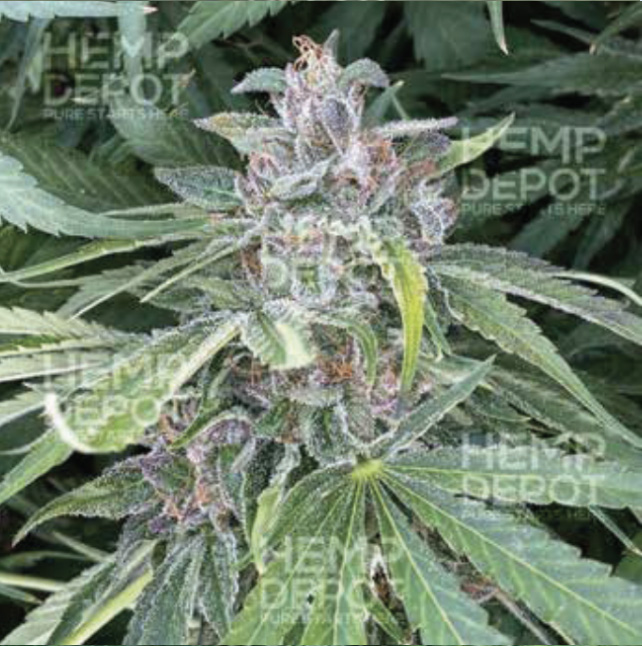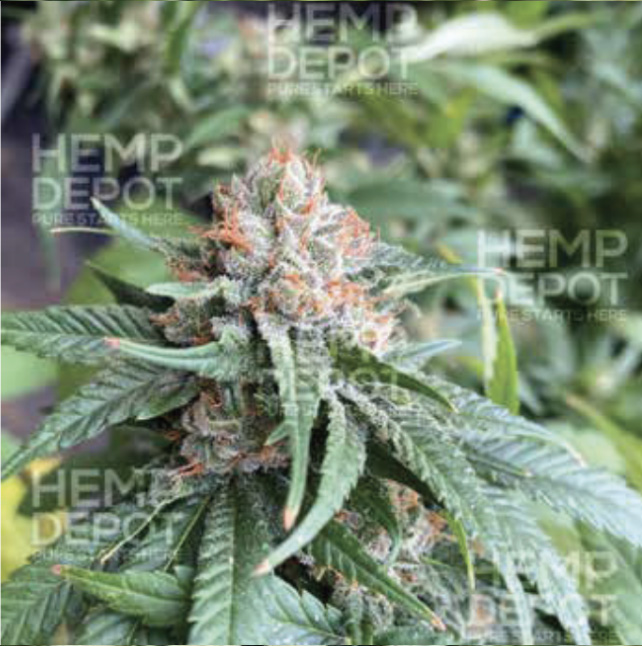 Cherry HD Hemp Clones
Cherry is a short squat plant, but don't let her looks deceive you. She packs a powerful punch! Cherry grows in a very dense tight bush with thick resinous flowers that stretch to the bottom of the plant. We love this variety because it is extremely resinous with nice tight buds. No matter how you intend to use your biomass, Cherry is an excellent choice. She can be used for either extraction or flower, depending on your needs. Cherry grows a little slower than most so performs best when planted a little denser. While she is smaller she makes up for it with Cannabinoid content.
• High terpene content
• Dense flowers
• 29:1 CBD to THC ratio
• Can reach 15% CBD or more.
• Finished flower has an almost red or purple hue
• High in terpene b-caryophyllene, farsenene, humulene, limonene, linalool and myrcene
Spectrum Hemp Clones
Clone only Spectrum is a little slower to flower but once she does she packs on the flower weight quickly. She may not be the best choice for areas with a shorter growing window but for farms in Texas, this is typically not a concern due to the warm weather and long season. If you are patient, Spectrum will reward you with large resinous buds suitable for extraction or flower. Strong stems and stalks she is field ready for any weather.
• High terpene content
• Grows large dense resin coated flowers
• Ideal for biomass or flower 27:1 CBD to THC ratio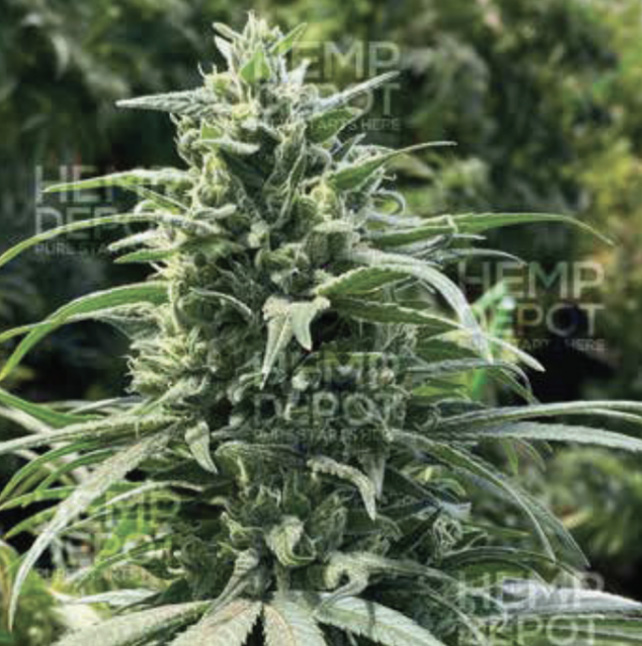 CBG Clones
If you're looking for something different than the usual run of the mill varieties, consider our CBG clones. CBG is a fast growing indica dominant CBG variety suited perfectly for the Smokable flower Market. This variety grows quite rapidly and flowers even faster. For this reason, she makes for quick turnaround time between runs. With heavy resin with large dense flowers, what's not to love! You truly can't go wrong with this variety.
• Kush like terpene profile
• Can reach up to 25% CBG
• Best for indoor growing
• Needs 20+ hours daylight in Veg
Texas Regulations for Growing CBD Clones & Seeds
As a farmer that's new to hemp cultivation, it's important to understand the rules and restrictions that apply to your upcoming endeavors. This means being aware of both state and federal laws surrounding industrial hemp. Here are some links that can help you become more informed:
Texas Department of Agriculture – Hemp Program: This website should be your first stop if you need information about getting a hemp growers license, how to grow hemp/CBD, and much more.
Here are some additional links you will find on the TDA website:
United States Department of Agriculture – Hemp Program (USDA): If you didn't find what you were looking for on the Texas DOA site, take a look at the info-packed USDA site. Here are some of their useful links: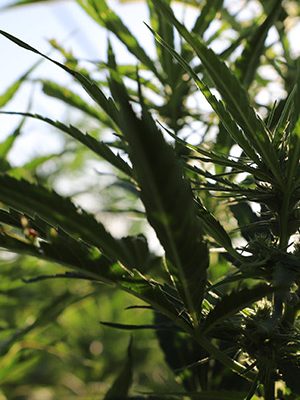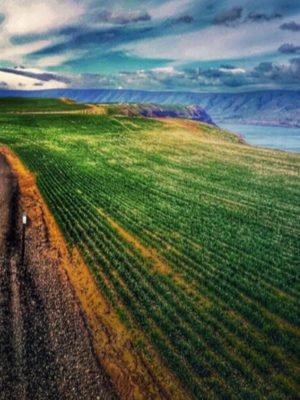 Texas' Hemp Biomass Transportation Regulations
In Texas, there are specific laws that growers must follow when transporting hemp. Live hemp plants and seeds cannot be transported into the state of Texas without a transport manifest. A transport manifest can be obtained from the Texas Department of Agriculture if the importing state does not supply one. Any time that a cultivator wishes to move hemp material, they must obtain this manifest.
Growers can buy hemp seed from out of state. However, the same rules apply to seed as plant material. Seed must be accompanied by a transport manifest or another valid form of documentation.
All hemp transported into Texas is subject to quarantine. If the hemp is being imported from a place infested with European Corn Borer, Japanese Beetle, Burrowing Nematode, European Brown Garden Snail, Imported Fire Ant, or Diaprepes Root Weevil, it will absolutely need to be quarantined. If you have questions about this, you can call (512) 463-7660 to speak to TDA Plant Quality.
Regions of Texas Where CBD Is Grown
While Texas is known for livestock production, especially beef, they are a heavy agricultural state whose main non-livestock crops are cotton, hay, milk/dairy, and greenhouse and nursery products.
For farmers who are already growing any of these types of crops, hemp could also be grown in that same type of soil and climate.
Hemp can be successful in the Panhandle, West Texas, Deaf Smith County, Harris County, Castro County, Nacogdoches County, and Shelby and Cherokee Counties.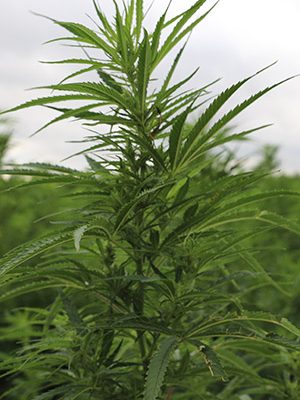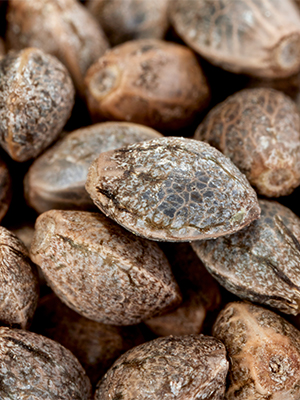 Texas Agricultural Regions for Cultivating CBD Hemp
Texas' abundance of rural land and wide, open spaces makes it an ideal location for starting a hemp farm. Here is some information about growing CBD hemp in Texas' different agricultural regions:
Eastern:

The Eastern region of Texas is unique because it's home to a wide range of climates and soil conditions. In the Texas blackland prairies, farmers will find dark, rich soil that's well suited for growing hemp. Rice farming is popular in the coastal plain area. The coastal region itself is known for its humid, subtropical climate. Because hemp is a hardy plant, it should perform well in any one of these areas, but we recommend testing soil first just to make sure. 
Lower Rio Grande Valley:

The Lower Rio Grande Valley is known for its warm climate. Heat-tolerant vegetables are popular here as well as citrus, spinach, potatoes, and sugar cane. Farmers in this area growing hemp should make sure to test plants often in order to monitor THC content. 
Winter Garden and South Central:

This region is characterized by its hot, humid summers and mild winters. Water conservation is especially important for farmers in this region.
Panhandle-Plains:

The Panhandle is the most irrigated region in the state. Corn and cotton are grown in abundance in this area, despite the vast amount of water they consume. Most hemp varieties will perform well in this area.
Far West Texas:

Drought is the major concern for farms located in Far West Texas. If you buy land here, make sure that your crops will have adequate water supply and will be protected from the dry, hot conditions.
Texas Hemp & CBD Seed News
January 19, 2021:

West Texas hemp could be more marketable in coming year

. The Texas Hemp Growers Association is making major strides in its mission to grow Texas' hemp market and has started partnering with grocers and other businesses. 

November 5, 2020: T

exas sees first hemp harvesting season after 2019 hemp bill passed

. The hemp industry is expanding rapidly in Texas. In 2020, farmers saw their first year for commercial harvest.

March 27, 2020: Texas hemp processor to open in Houston. Texas' hemp farmers need processors to sell their crop to. A new processor in Houston is great news for the fledgling Texas hemp/CBD industry.
February 4, 2020: With hemp legal in Texas, hemp retailers, law enforcement still question law's clarity. The similarities in the appearance of hemp and marijuana (they are both strains of the cannabis plant) is creating mass confusion for Texas law enforcement officers.
January 28, 2020: CBD, hemp, medical marijuana? Here's what you need to know about Texas' changing pot laws. Get some clarity on what is and isn't legal in Texas, and the differences between all these products in this KBTX-TV article.
January 23, 2020: CBD products are everywhere in Texas since the state legalized hemp. Experts warn: buyer beware. This article in the Texas Tribune reports on the proliferation of CBD products across Texas, and the difficulty in knowing what they really do and which ones are legitimate.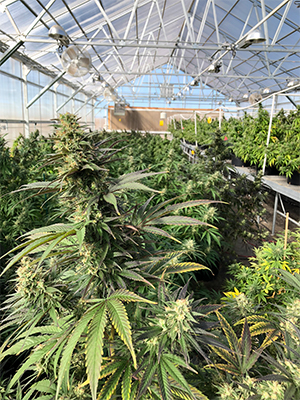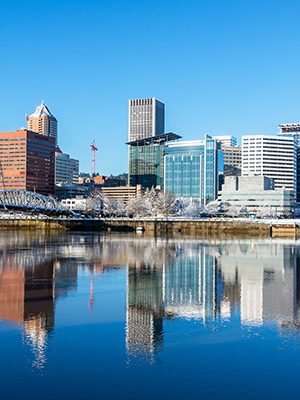 CBD & Hemp Resources for Texas Farmers
Joining a professional organization is a great way to grow a new business and hemp is no exception to this fact. Hemp farmers who are new to the scene can benefit from becoming involved with a trade organization because of the networking, education, and funding opportunities available. Here are some local and national organizations that we recommend.
Texas-Based Hemp Organizations
National Hemp Resources
Hemp Biomass Selling Tips for Texas Farmers
For hemp farmers, growing good hemp worthy of extraction is only half the battle. The other main challenge that farmers have to face is finding a processor to purchase their biomass. While this can be difficult in the beginning, it really isn't too troubling once you get the hang of it and build your network. Your first season will be the toughest. But don't worry, we're here to help! Here are some tips that can help you sell your hemp biomass.
Increase your earnings by growing better quality hemp.

The higher quality your hemp is, the more it will sell for. This means that you need to grow plants that are desirable to processors. Starting with high quality CBD seed will give you plants that have a good cannabinoid profile and are better suited for extraction.
Pre-sell your plant material.

There's nothing wrong with signing an agreement early before you plant your hemp seed. In fact, this may work out to your advantage since you won't be scrambling last minute to make the sale. It could also lead to a good long term partnership with a processor.
Cut out the middleman.

Instead of selling to a processor, sell to buyers directly. You'll need to invest in some expensive equipment, but if you do it right, the profits will make it worth it.
Grow your network.

Smart business owners know that networking is crucial for success. And the hemp industry is no different. Get to know others in your field by going to trade shows, expos, and industry events.

Get advice from an expert.

Still having trouble finding a buyer for your biomass? Call your account manager at CBD Seed Co. They may have some ideas that you didn't think of or might be able to provide you with some resources to help you get started.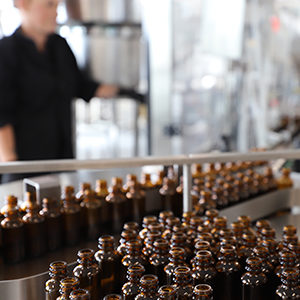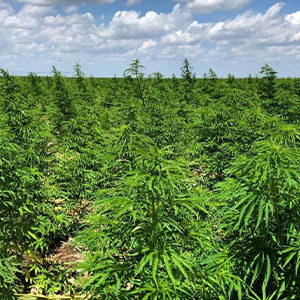 Texas Hemp Farming & CBD Seed FAQ
Texas CBD Hemp Farming Resources
Learn more about local market updates, cultivation advice, and more for your hemp farm:
February 9, 2021
2020 was the first major season for growing CBD hemp seed in Texas. After state laws were passed in 2019 that approved hemp production, many farmers
[…]
February 9, 2021
June of 2019 marked a new beginning for Texas agricultural producers. Governor Gregg Abbott signed House Bill 1325 into law, thus legalizing the production, sale, manufacture,
[…]
November 12, 2020
2020 is the first year in which farmers have started legally growing hemp in Texas. With more and more farmers joining this exciting new industry, there
[…]
Work With Texas' Trusted CBD Seed Company
We sell the highest quality CBD seeds and clones to farms across the country. Because our plants and seeds are grown organically, they have no pesticide residues.
Because we have extensive experience with growing CBD on our own farms, we can guarantee that our seeds and clones are genetically proven to have the high CBD and low THC you need, and they are all females as well.
We invite you to contact us with any questions, or to place your order.