What You Need to Know About Growing CBD Seeds in South Carolina

The S.C. Hemp Farming Act, adopted in March of 2019, allows South Carolina farmers to apply with the Agriculture Department for a license to grow the crop. Since then, farmers are eagerly lining up to grow this lucrative crop.
However, before  filing your application, you must know many things. It's important to dot your "I's" and cross your "T's" when filling out the application, and read any supplementary information that the state provides. You're required to have a state and federal criminal records check. You must prove South Carolina residency. You'll also need to provide the exact GPS coordinates of your fields where the crop will be planted.
And that's just the beginning! This license only allows you to grow CBD seeds but not to do any of the actual processing of the plants once harvested. A separate processing permit is required according to the South Carolina State Plan.
To South Carolina, growing hemp is serious business!
South Carolina made major headlines last year when it mowed down ten acres of industrial hemp and arrested the farmer. Apparently, his application was incorrect, specifically as it pertained to the GPS coordinates of one of his fields. This highlights just how seriously the state is taking the growing of CBD seeds in South Carolina.
If you are intrigued by the idea of growing industrial hemp but don't know much about the crop or the laws involved in growing it, we recommend this useful FAQ by the South Carolina Department of Agriculture.
If you're interested in submitting your application, you can download the application here.
Assistance with growing CBD seeds in South Carolina
The state does not provide any training for growing hemp. Farmers are strongly advised to do as much research as possible before planting; perhaps even before submitting an application for the license. However, Clemson University can provide help with the actual growing of the crop, via their wonderful Clemson Extension program. According to their website, "Clemson Extension is working with growers of varying levels of experience as this new industry develops.  Clemson Extension serves hemp growers by sharing information, providing in-field consultations, and diagnosing plant and pest problems."
We hope South Carolina farmers will feel excited and confident about venturing into this new crop with so much potential! If we can assist with high quality seeds and clones that will be successful in South Carolina's soil and climate, please feel free to contact us.
Also in this article:
South Carolina Regulations for CBD Growing Clones & Seeds – Links to government regulators
Regions of South Carolina where CBD is Grown
South Carolina Hemp & CBD Seed News
CBD & Hemp Organizations in South Carolina
Contact Us To See if We're a Good Fit For South Carolina CBD Farming
Where to Get Licensed to Grow CBD in South Carolina
Farmers are required to obtain a license to grow hemp in South Carolina under federal law and the South Carolina Hemp Farming State Plan. A license must be obtained before a grower engages in any activities related to hemp cultivation. In South Carolina, separate licenses are needed for processing, growing, and handling hemp.
Applying for a license to grow hemp is fairly simple. You can download all of the necessary forms online at the South Carolina Department of Agriculture's website. Simply select the form you need, complete it digitally or print it out and write in your answers. The form can be submitted by mail or in person to 123 Ballard Court, West Columbia, South Carolina 29172. In addition to completing the application form, you will need to pay the processing fee and also submit a criminal background check. South Carolina uses IdentoGO for background checks.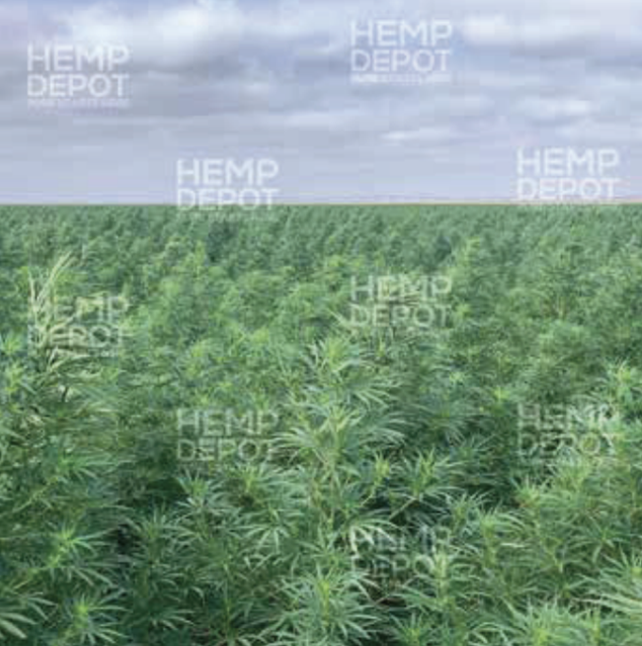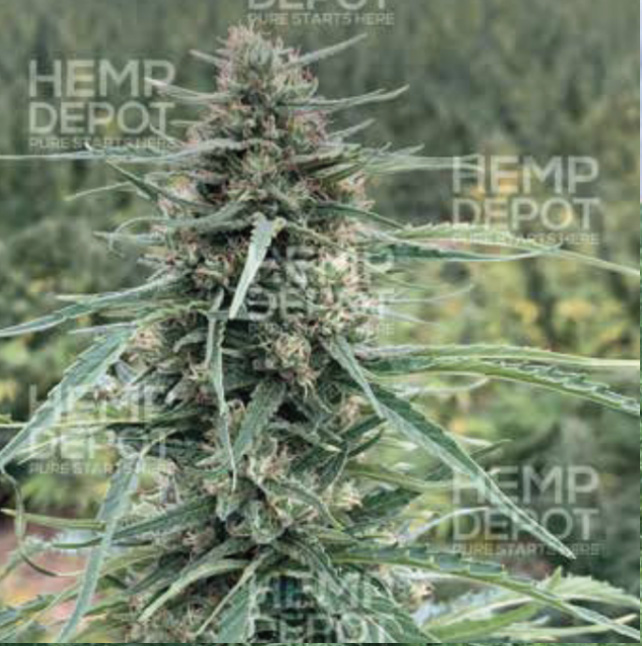 BaOX Feminized Seed
Looking for hemp seed you can use for your large scale farm? Our BaOX feminized seed is the perfect fit! This variety is a great option for farmers looking to use mechanization from start to finish. To test its quality, we've field tested it from California to Michigan and down to Florida, and it performed wonderfully in all climates. This variety is an excellent choice for new and seasoned hemp farmers alike.
Cherry HD Feminized Seed
Cherry is a favorite among hemp farmers who sell their plants for CBD extraction. It extracts very well but unfortunately also grows very slow. So we experimented with different ways to change this! We tried many different breeding combinations to increase vigor, size and strength of this plant without sacrificing terpene or cannabinoid content. When we were finished, we ended up with what we call Cherry HD. Cherry HD is a early finishing, bigger plant capable of competing with the weeds and creating a quick canopy. She has a sweet smell with a hint of skunky scent.
• Strong field ready structure
• Heavy resin and terpenes
• Ideal for biomass or flower
• 2-3%CBC
• Early finisher, finishes mid to late September depending on geography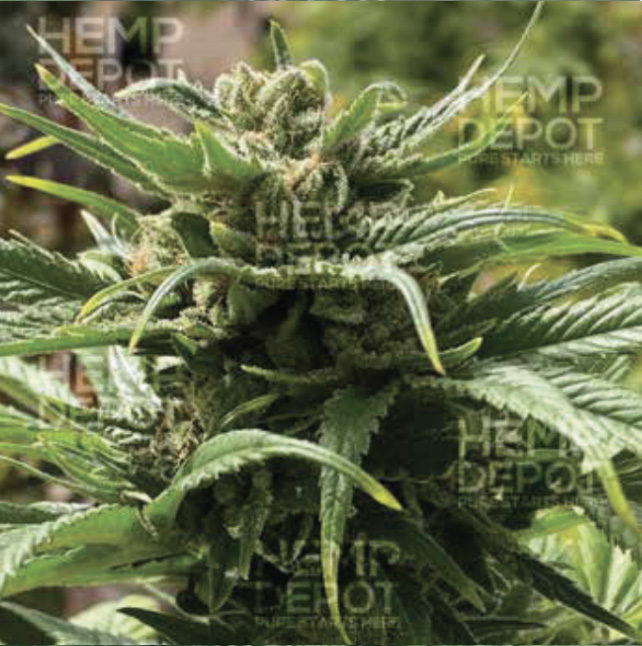 Baox High CBD Hemp Clones
Our Baox clones are a great choice for farmers who want to simplify the process or are new to growing hemp. This variety is a vigorously growing sativa dominant plant. It will fill In up to S' spacing and will quickly create canopy to crowd out weeds with tighter spacing (we recommend 30″ x 24″). As far as reliability and quality go, BaOX can't be beat. It has strong stalks and stems suited for even the windiest environments with close Inter-nodal spacing making her an excellent candidate for biomass.
• Quick to create canopy
• Excellent vigor and plant strength
• 26:1 CBD to THC ratio
• Excellent uniformity
• Ideal for biomass
• High in terpenes B-Myrcene and B-Caryophyllene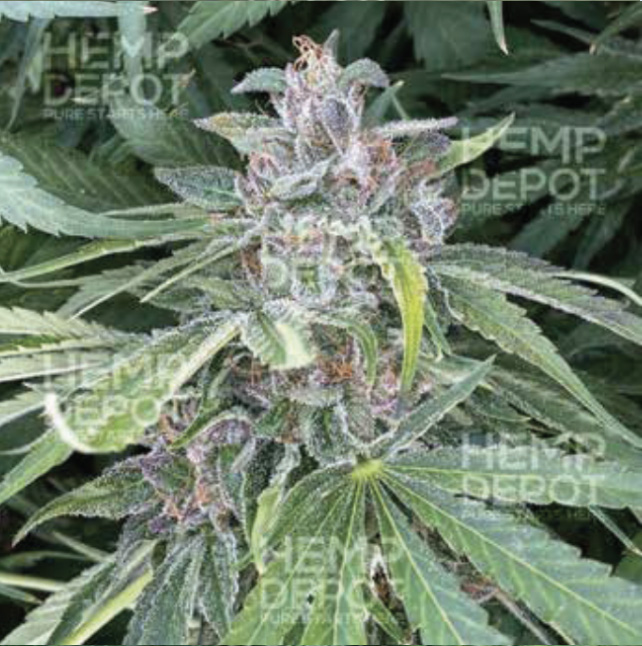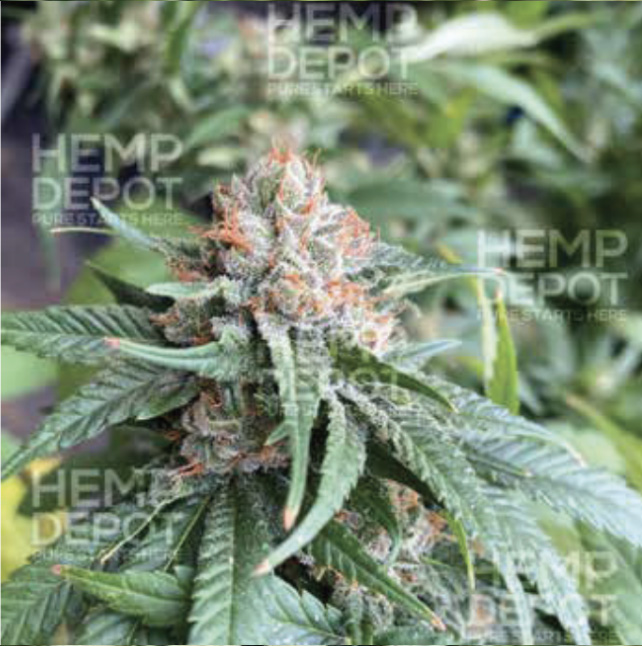 Cherry HD Hemp Clones
Cherry is a densely growing plant, but it is shorter than some varieties. While she is smaller she makes up for it with Cannabinoid content and other desirable characteristics. It grows in a very dense tight bush with thick resinous flowers that stretch to the bottom of the plant. This variety is highly resinous with nice tight buds. Its wonderful qualities make it ideal for either extraction of flower. Pro tip: Plant this variety a little bit denser to make up for the slow growth and watch your plants flourish.
• High terpene content
• Dense flowers
• 29:1 CBD to THC ratio
• Can reach 15% CBD or more.
• Finished flower has an almost red or purple hue
• High in terpene b-caryophyllene, farsenene, humulene, limonene, linalool and myrcene
Spectrum Hemp Clones
Clone only Spectrum is a little slower to flower but if you're patient, you'll be rewarded. Once she does flower, she packs on the flower weight quickly. While this variety is not exactly ideal for climates with a shorter growing season, it thrives and flourishes in the right environment. When it matures, it will reward farmers with large resinous buds suitable for extraction or flower. Sturdy stems and stalks help her be field ready for any weather.
• High terpene content
• Grows large dense resin coated flowers
• Ideal for biomass or flower 27:1 CBD to THC ratio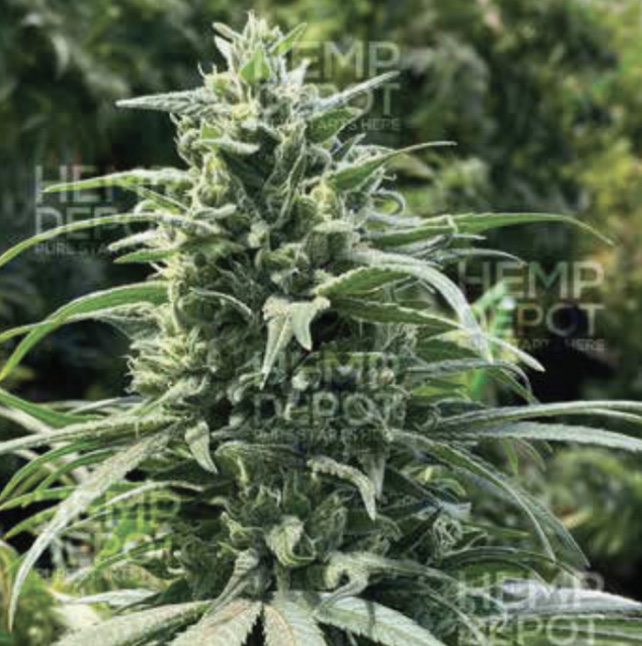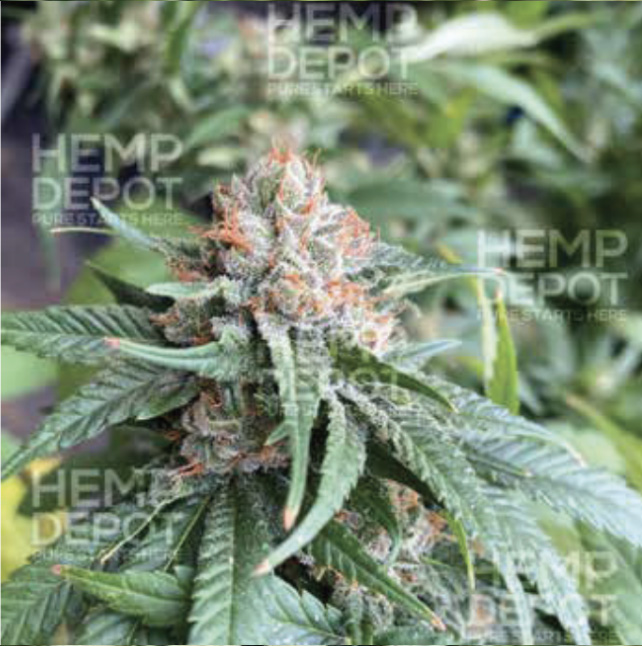 CBG Clones
CBG is a fast growing indica dominant hemp variety with many desirable characteristics. It's distinct cannabinoid profile makes it highly desirable for businesses invested in the Smokable flower Market. This variety makes for a short turnaround time between runs since it is both fast to grow and flower. Heavy resin with large dense flowers make her a wonderful plant and a favorite among many South Carolina farmers.
• Kush like terpene profile
• Can reach up to 25% CBG
• Best for indoor growing
• Needs 20+ hours daylight in Veg
South Carolina Regulations for CBD Growing Clones & Seeds
South Carolina maintains strict regulations for its hemp farming program. Information about rules and regulations related to hemp cultivation can be obtained from the South Carolina Department of Agriculture. 
Here are some important resources that you will find on the SCDA website:
National Resources for Hemp Regulations
Here are some resources that can help you find information about national and federal regulations for hemp farming:
Clemson Extension: Operated through Clemson University, this valuable resource works with growers of varying levels of experience. According to their website: "Clemson Extension serves hemp growers by sharing information, providing in-field consultations, and diagnosing plant and pest problems. Clemson University researchers are conducting field trials on Clemson Research Centers around the state."
USDA (United States Department of Agriculture) The USDA is charged with creating federal regulations for the growing of industrial hemp and CBD clones and seeds. Any state's hemp program is required to be approved by the USDA. Their site is a goldmine of useful information that any hemp farmer will want to have.
USDA Email Updates for the Hemp Program: Since the industry is still new and regulations are changing, you can stay on top of that situation by signing up here for USDA hemp policy updates.
FDA (Food and Drug Administration) If you are farming hemp to be sold for CBD oil or other products, you might also be interested in learning about the FDA's regulations for those products.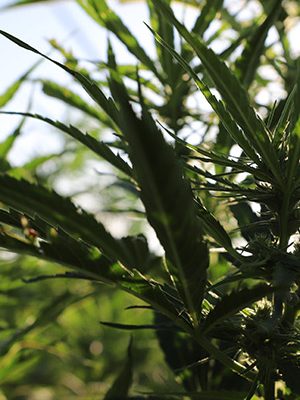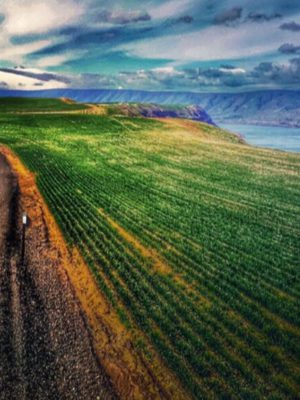 South Carolina's Hemp Biomass Transportation Regulations
South Carolina does not prohibit farmers from transporting hemp products across state borders. This is stated clearly in Section 19 of the South Carolina Hemp Farming State Plan. Under the new plan, Permitted Farmers have full rights when it comes to the transportation of hemp. Hemp handlers, however, must possess certain documents when transporting hemp. Handlers must have a dated invoice, bill of lading, or manifest that includes information about the seller's and purchaser's name and address, the origin and destination of the hemp, and the quantity of hemp being transported.
Regions of South Carolina where CBD is Grown
Tobacco and cotton have historically been South Carolina's largest cash crops, but industrial hemp/CBD is coming on strong. With fertile soil, plenty of rain, and a long growing season, this state has the perfect conditions for farmers to be successful with hemp.
Here are some parts of South Caroline that are currently growing hemp, but anywhere there is already farming is the right place!
Wadmalaw Island is growing hemp.
Lowcountry Island is growing hemp.
Sumter County has hemp farming.
Oconee and Pickens Counties have hemp farms.
Fairfield County is growing hemp.
Florence, Horry, and Marion Counties have extensive hemp production.
Charleston County has some hemp farming as well…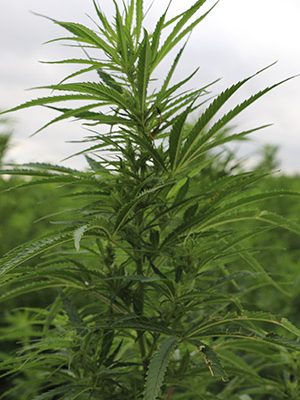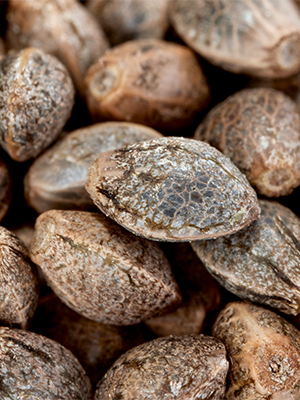 South Carolina Agricultural Regions for Cultivating CBD Hemp
The majority of South Carolina's agricultural land is well suited for hemp farming. The only exception is the area right along the coast. However, conditions improve significantly once you move just a little bittle more inland. Here is some information about how hemp seeds may fare in the various agricultural regions around the state:
The Sand Hills:

The Sand Hills has a long history of being an agriculture-producing region, but farming is limited here. The area is known for experiencing long periods of drought, making it difficult to grow certain varieties of fruits and vegetables. Since hemp is hardy, it should do well in this area but farmers should pay close attention to watering and outdoor temperatures.
The Low Country:

The Low Country is considered by many to be the best region of South Carolina for farming. The region is characterized by dark, loamy soil, so a variety of crops grow well here including soy, corn, and peanuts. If you're looking to buy land for hemp farming in South Carolina, the Low Country may be your best bet! 
Piedmont:

Piedmont is known for its excellent peach farms. However, farmers in this region also grow cotton, corn, and soy. Hemp plants should also thrive in these conditions.
Blue Ridge Mountains:

Tobacco, corn, tomatoes, apples, and peaches are all widely cultivated in the Blue Ridge Mountain region. However, farmers in this area should select a hemp variety that grows quickly since there is the risk of an early frost. 
South Carolina Hemp & CBD Seed News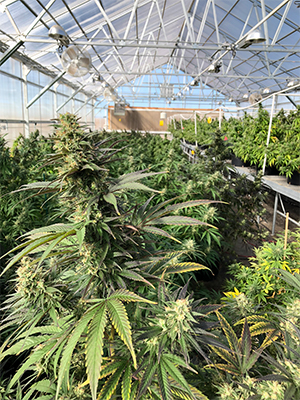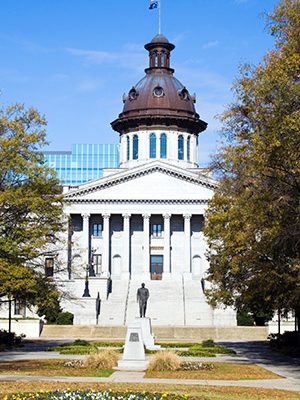 CBD & Hemp Resources for South Carolina Farmers
Get involved in your industry and meet other hemp business owners! Joining a state or national level organization is a great way to familiarize yourself with the industry and network with other processors and producers.
South Carolina-Based Hemp Organizations
Southeast Farmers Hemp Association:
A national coalition dedicated to supporting farmers in the Southeast U.S. and promoting sustainable agricultural development
South Carolina Hemp Farmers Organization:
This not for profit association's mission is to protect South Carolina farmers' interests in growing Industrial Hemp as a commodity.
Hemp Industry Daily/South Carolina:
This newsletter contains a wealth of information for hemp farmers. It features an industry directory and news by state.
This annual conference happens every January and features expert speakers, exhibitors, and the hemp farmers who are eager to learn from them.
National Hemp Organizations
Vote Hemp is a national organization that operates with the mission of legalizing hemp and making it a free-market commodity 
No list of hemp organizations would be complete without a mention of the NHA. The National Hemp Association is dedicated to supporting the growth of all aspects of the hemp industry in the United States. 
U.S. Hemp Growers Association:
The U.S. Hemp Growers Association is a one-of-a-kind organization dedicated to supporting solely growers in the industry. While most hemp organizations cater to all hemp businesses, this nonprofit focuses on helping farmers alone. 
Hemp Biomass Selling Tips for South Carolina Farmers
Increase your profits with high quality hemp seed.

Starting with high quality hemp seed for your South Carolina farm is essential. The better your seed is, the better quality your plants will be. Not only will they be stronger and hardier, but they'll also have a better cannabinoid profile.
Plan ahead.

Secure a contract ahead of time instead of waiting until your plants mature. It's not a bad idea to secure a contract with a processor at the beginning of the growing season or even a year in advance. You may lose a bit of negotiating power by signing a contract early, but you'll avoid the risk of not having a buyer at all.
Learn how to market yourself at networking events.

As a hemp grower, you should attend expos and networking events as often as possible. However, before you show up, you should have a game plan about how to present yourself and engage with other attendees. 
Process the hemp yourself.

You can avoid the hassle of finding a processor completely by processing the hemp yourself. However, this will increase your startup costs substantially. 

Build a good reputation by focusing on quality.

Word of mouth referrals are always best. By building a good reputation for yourself, you can increase your chances of getting referrals from your existing customers.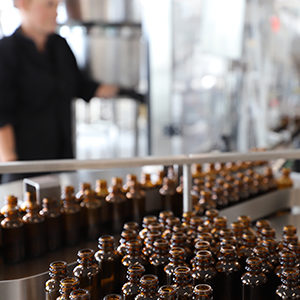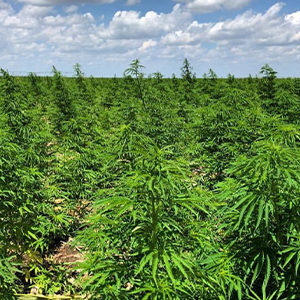 South Carolina Hemp Farming & CBD Seed FAQ
South Carolina CBD Hemp Farming Resources
Learn more about local market updates, cultivation advice, and more for your hemp farm:
November 12, 2020
Hemp farmers in South Carolina are beginning to apply for their 2021 licenses. For individuals interested in growing hemp, there are many things you'll need to
[…]
June 24, 2020
Since the Farm Bill was passed in 2018, farmers all across the U.S. have started planted hemp seed on their land. Experts predict that the CBD
[…]
Contact Us To See if We're a Good Fit For South Carolina CBD Farming

CBD Seed CO offers the highest quality organic CBD seeds and clones that all but ensure a successful and lucrative crop.
Taken from "mother" plants with proven genetics, our seeds and clones have the highest possible CBD content with low THC, guaranteed no higher than the 0.3% currently allowed by law.
Please contact us for more information or to place your CBD seed or clone order.