What You Need to Know About Growing CBD Seeds in Pennsylvania

Growing hemp in any state is an exciting but challenging venture. This is due to regulations being new and often temporary. So, before you become a hemp farmer in Pennsylvania be sure to get a thorough understanding of the local regulations. To farm hemp both properly and profitably you must consider future legalities too. For instance, information like where to buy high CBD seeds and which pesticides are allowed will change as the industry evolves. Luckily, for farmers in Pennsylvania and across the US there are many resources to find information–including online resources and our experts here at CBD Seed Co. 
Where to Get Licensed to Grow CBD Seed in Pennsylvania
In 2020, the USDA approved Pennsylvania's Hemp Plan. This means that the state will no longer be operating under the Industrial Hemp Research Act. The new program is similar to the pilot program, but does include some slight modifications. More information on these changes can be found online on the Pennsylvania Department of Agriculture website.  
This means that if you want to grow CBD seed in Pennsylvania, you must apply for a PA Hemp General Permit. Applications to become a licensed grower must be submitted by April 1st. These can be completed online or submitted by mail. If you choose to submit your application by mail, you will need to download and complete all of the necessary forms and send them to the Department along with your background check and location maps. 
Keep in mind that there are growing requirements for hemp farms in Pennsylvania. Outdoor growers must plant a minimum of 150 plants. Indoor growers must plant a minimum of 1,000 square feet and 100 plants. You must also pay a $150 fee for each growing location.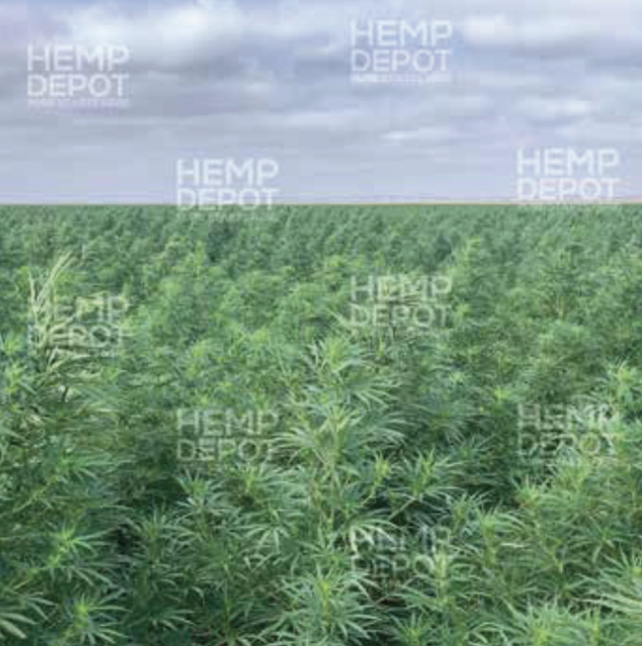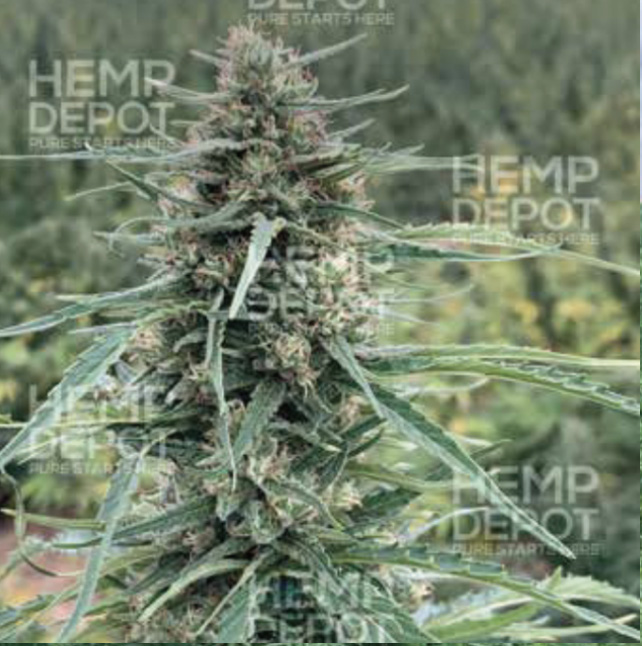 BaOX Feminized Seed
Field tested from California to Michigan and down to Florida, Our BaOX feminized seed is a true winner. Whether you're looking to gro hemp on a large scale and use mechanization from start to finish or cultivate CBD seed on your small farm, our BaOx seed will not disappoint.
Cherry HD Feminized Seed
Have you considered growing Cherry but felt hesitant because of how long it takes? We have a solution for you! Introducing Cherry HD! We experimented with many different breeding combinations to increase vigor, size and strength without sacrificing terpene or cannabinoid content. When all was said and done, we ended up with what we call Cherry HD. Cherry HD is a early finishing, bigger plant capable of competing with the weeds and creating a quick canopy. She has a sweet smell with a hint of funk.
• Strong field ready structure
• Heavy resin and terpenes
• Ideal for biomass or flower
• 2-3%CBC
• Early finisher, finishes mid to late September depending on geography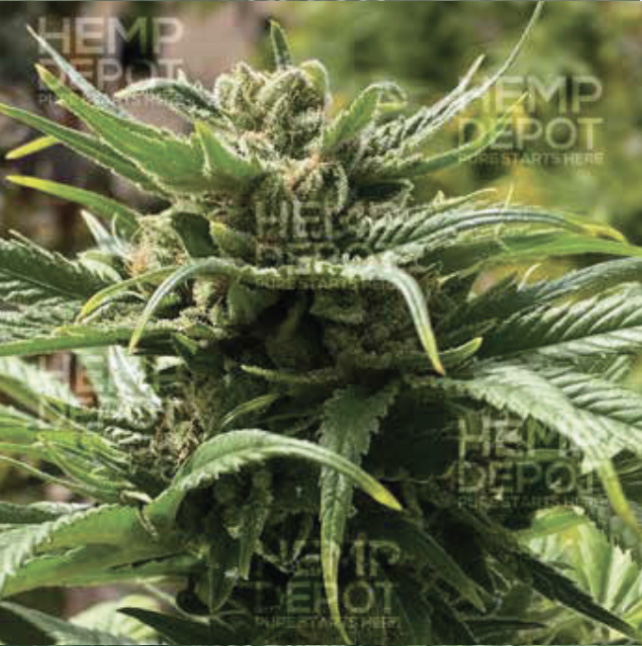 Baox High CBD Hemp Clones
If you're located in a region of Pennsylvania that has a shorter growing window because of the potential for early frost, consider our Baox hemp clones. This vigorously growing satlva dominant plant will fill In up to S' spacing. It will quickly create canopy to crowd out weeds when tighter spacing (we recommend 30″ x 24″) is leveraged, which we highly recommend! A true veteran of the hemp world BaOX has strong stalks and stems suited for even the windiest environments with close Inter-nodal spacing making her an excellent candidate for biomass.
• Quick to create canopy
• Excellent vigor and plant strength
• 26:1 CBD to THC ratio
• Excellent uniformity
• Ideal for biomass
• High in terpenes B-Myrcene and B-Caryophyllene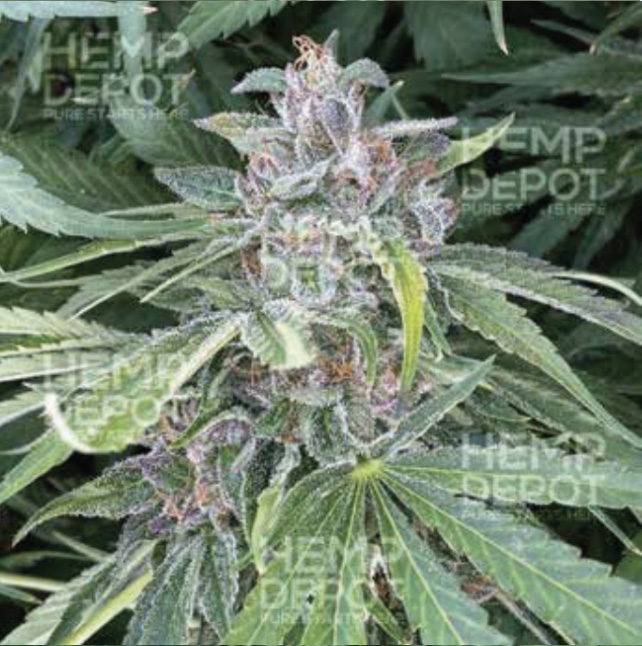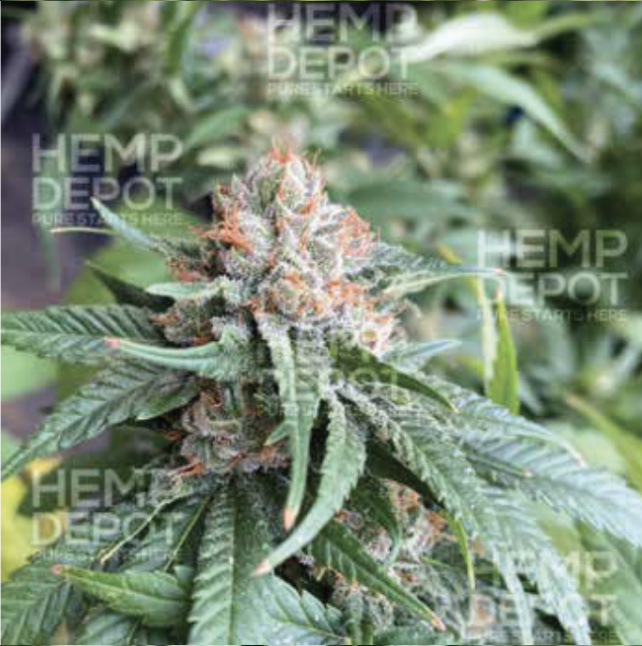 Cherry HD Hemp Clones
If you're looking for a hemp variety with a great cannabinoid profile, look no further. Cherry is a great choice for CBD extraction or flower. This is a short squat plant that grows in a very dense tight bush. One of its great traits is that it has thick resinous flowers that stretch to the bottom of the plant. Cherry grows a little slower than most so performs best when planted a little denser. While she is smaller she makes up for it with Cannabinoid content.
• High terpene content
• Dense flowers
• 29:1 CBD to THC ratio
• Can reach 15% CBD or more.
• Finished flower has an almost red or purple hue
• High in terpene b-caryophyllene, farsenene, humulene, limonene, linalool and myrcene
Spectrum Hemp Clones
Clone only Spectrum is a little slower to flower but once she does she packs on the flower weight quickly. If you're growing hemp in a climate with a shorter growing window, keep in mind that this variety takes longer to mature, so you'll need to do everything you can to protect it from cold temps. Spectrum will reward farmers with large resinous buds suitable for extraction or flower. Strong stems and stalks she is field ready for any weather.
• High terpene content
• Grows large dense resin coated flowers
• Ideal for biomass or flower 27:1 CBD to THC ratio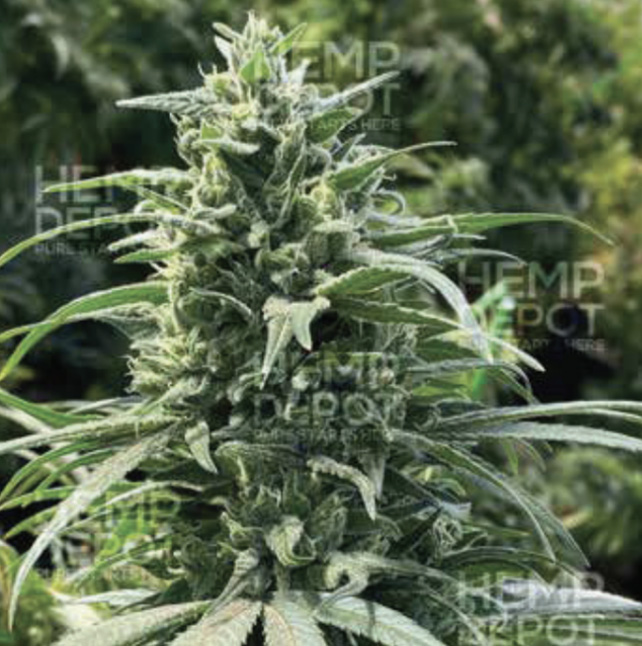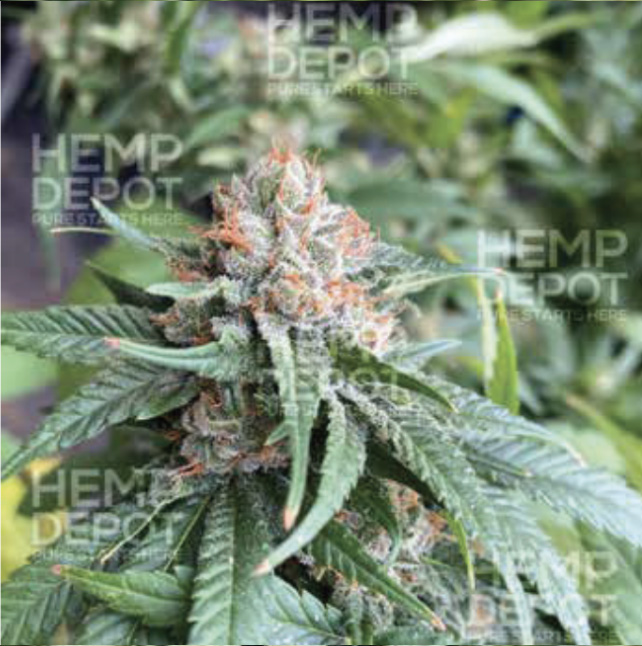 CBG Clones
The smokable flower market is expanding rapidly. Now is a great time to get ahead and make a name for your hemp farm. CBG is a fast growing indica dominant CBG variety suited perfectly for the smokable flower Market. Fast growing and even faster to flower, she makes for quick turnaround time between runs. This variety is ideal for farms with a shorter growing season! Heavy resin with large dense flowers make this a win win for grower and customer alike.
• Kush like terpene profile
• Can reach up to 25% CBG
• Best for indoor growing
• Needs 20+ hours daylight in Veg
Pennsylvania Regulations for CBD Growing Clones & Seeds
When you decide to start hemp farming here in Pennsylvania and even moving forward, the rules in your farm's state are something you need to know and follow. In Pennsylvania, those with a valid permit from the PA Department of Agriculture may grow hemp. Here are all the links you will need to familiarize yourself with Pennsylvania's laws for growing CBD seed. 
Pennsylvania Department of Agriculture (PDA): The Department of Agriculture oversees all activities related to hemp cultivation and sampling. Here, you will find a wealth of information regarding state laws, regulations, and procedures.  
Here are some links that can be found on the PDA website which may be useful to hemp cultivators:
National Resources for Hemp Regulations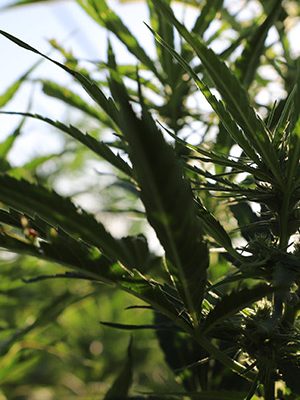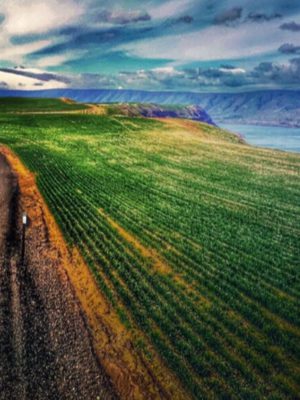 Pennsylvania Hemp Biomass Transportation Regulations
Hemp cultivators are encouraged to develop familiarity with Pennsylvania's laws regarding transportation. There are very specific rules about how hemp can be packaged and transported. For example, packages contain hemp plants and parts must be conspicuously labeled. Permit information must also be provided to the individual or business transporting the package. For more information on the rules and regulations for hemp transportation, please read Article VI. Transportation of the General Permit Standards and Requirements for Hemp. 
Regions of Pennsylvania where CBD is Grown
CBD hemp plants can be grown in every state in the US. However, like any crop, there are areas of the US that are better for growing hemp. Pennsylvania is a giant agricultural state with over $7.4 billion dollars in sales. The most revenue is far and away generated in South Eastern Pennsylvania in Lancaster, York, and Berks Counties. However, the state is incredibly fertile, meaning hemp will grow in any county including Bradford County in the north and Washington County in southwest Pennsylvania.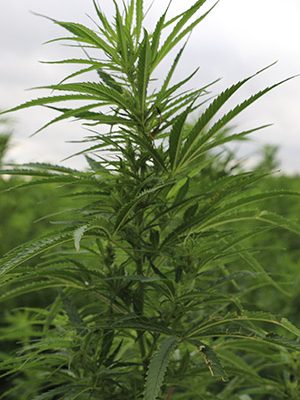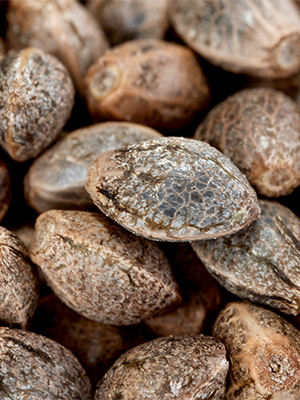 Pennsylvania Agricultural Regions for Cultivating CBD Hemp
Historically, agriculturally has always been a main focus of Pennsylvania's economic activity. There are many areas of Pennsylvania that are well suited for growing high CBD hemp. Here are the details about growing hemp in the various regions that make up the state:
Southeastern Pennsylvania:

Corn, apples, peaches, mushrooms, and winter wheat are important crops for Southeastern Pennsylvania. Here, the climate is the warmest, which means that many varieties of hemp can be cultivated without worrying about the danger of early frost. 
Northeastern Pennsylvania:

On average, temperatures in Northeastern Pennsylvania range from 20-78 degrees Fahrenheit throughout the course of the calendar year. Buckwheat is a major crop grown in this region because of the short growing window. Farmers should take note of this and consider planting a rapid growing hemp variety. 
Central Pennsylvania:

Along with the Southeastern region, Central Pennsylvania offers some of the best land for agriculture. The Great Valley runs through this region, up to the Northeastern part of the state. The fertile limestone and alluvial valleys belonging to this area make it an excellent choice for hemp farming. Though dairy is important here, a wide variety of crops are grown in this region as well, including hay, grain, and vegetables. 
Western Pennsylvania:

Fruits and vegetables are grown in abundance in Northwestern Pennsylvania along the shores of Lake Erie. This includes apples, cherries, and grapes. Southwestern Pennsylvania, on the other hand, is mostly known for its dairy and sheep farms. Hemp farmers may find suitable land in the Western region, but should plant a fast-growing variety if the farm is located up north towards the Lake because of the potential for freezing conditions. 
Pennsylvania Hemp & CBD Seed News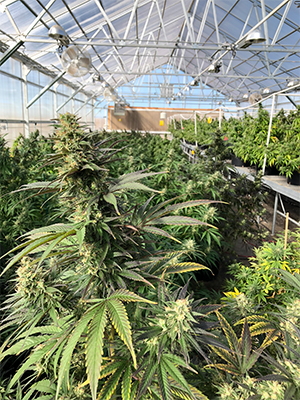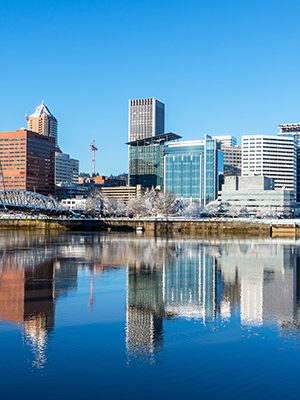 CBD & Hemp Resources for Pennsylvania Farmers
Hemp organizations, at both the local and national level, are great resources for new farmers. They provide networking opportunities, facilitate educational events, and help farmers stay informed. Here are some of the organizations that we recommend in Pennsylvania as well as a few that operate on a national level.
Pennsylvania-Based Hemp Organizations
Pennsylvania Hemp Industry Council

: This is a great local organization that is closely affiliated with the National Hemp Association (NHA). Members of PAHIC receive access to exclusive emails, a members-only forum, seed sellers lists, and more. 

The Pennsylvania Hemp Summit

: The Pennsylvania Hemp Summit provides a place for processors, growers, and industry experts to connect!

Hemp LSC Coalition

: The Hemp LSC Coalition is a movement headed by All Together Now Pennsylvania. The group is composed of local farmers, investors, and advocates who are committed to growing Pennsylvania's hemp industry. 
National Hemp Organizations
Hemp Biomass Selling Tips for Pennsylvania Farmers
So, you've made the decision to start a hemp farm. You may be asking yourself, "What's next??" The next step in your new venture should be to find a processor who will buy your biomass. These tips are meant to guide and help you with your mission of finding a processor who can fulfill your business' needs.
Pre-sell your biomass.

Instead of panicking at the last minute because you don't have a buyer, why not find a processor earlier in the year? Pre-selling your biomass will guarantee that you for certain will be able to profit at the end of the growing season.
Consider hemp future contracts.

Hemp future contracts are long-term business agreements that span the course of more than one growing season. Signing a future contract could save you a lot of hassle since you won't have to set aside time each season to find a buyer. This is also a good way to build trust and loyalty with your business partners.
Hire a hemp broker.

Did you know that you can actually hire someone to sell your hemp for you? These individuals are called hemp brokers and they're pros at selling biomass. If you go this route, you'll have to pay a broker fee, but you may also get a better offer for your plant material. 
Network as much as you can.

Go to networking events like your life depends on it. Any hemp expo, trade event, or conference you can find in Pennsylvania or nearby states should be on your calendar.
Sell directly to buyers.

Once you're up and running, you may want to consider processing your hemp yourself. This will require you to spend more in terms of investment costs, but you'll also produce more revenue. Instead of retaining a cut, you'll retain the full profit from the finished hemp products. If you have the time and financial means, processing is not a bad way to go.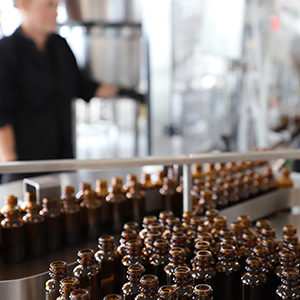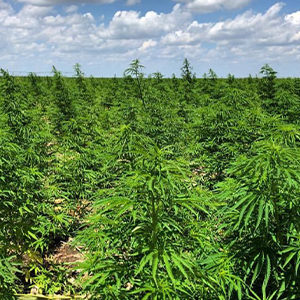 Pennsylvania Hemp Farming & CBD Seed FAQ
Pennsylvania CBD Hemp Farming Resources
Learn more about local market updates, cultivation advice, and more for your hemp farm:
February 9, 2021
Colorado's hemp industry is growing exponentially year over year. More and more players are getting in on the action taking place in the CBD market and
[…]
February 9, 2021
Thinking about growing CBD seed in Colorado? There's never been a better time to get started. Now, hemp producers in Colorado can add CBD food and
[…]
February 9, 2021
2020 was the first major season for growing CBD hemp seed in Texas. After state laws were passed in 2019 that approved hemp production, many farmers
[…]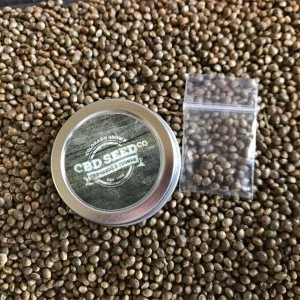 Contact Us to Learn More about Seeds For Pennsylvania CBD Farming
Since the hemp industry is emerging and ever-changing, getting the proper information and some guidance in your hemp venture is critical to your success. We have found a good way to be more profitable in your hemp farming endeavor is by working closely with an account manager here at CBD See Co. We are a great place to start your venture because our team keeps up with these changes. Plus, we are always happy to answer any questions you may have to guide you in your hemp venture. To find out more or to inquire about our premium high CBD seeds for your Pennsylvania farm, contact us today!