What You Need to Know About Growing CBD Seeds in Oregon

Growing hemp for CBD can be an extremely profitable endeavor in Oregon, provided you know the legalities, regulations, and restrictions. Commercial cultivation of CBD seeds in Oregon is completely legal on any lot zoned for agricultural purposes, but must be done in full compliance with state and federal regulations.
Industrial hemp and CBD seeds are currently legal in Oregon based on both the 2014 and 2018 Farm Bills. The 2014 Farm Bill specifically states "the plant Cannabis sativa L. and any part of such plant, whether growing or not, with a delta-9 tetrahydrocannabinol [THC] concentration of not more than 0.3 percent on a dry weight basis."
This is an extremely important fact for all farmers to know and understand completely. Put in simpler terms, the THC content of the hemp plant – be it seeds, flowers, leaves, etc. cannot be more than 0.3%. If it is above that amount, it is considered to be marijuana, not hemp, and the legalities change considerably. It cannot be sold for CBD.
Therefore, the use of seeds that have been grown to produce a plant with the correct amount of THC is vital. For more information and access to our line of high quality CBD seeds and clones, take a look at CBD Seed Co's services page.
Where to get licensed to grow CBD in Oregon
One of the best places to get the info you need on growing CBD seeds in Oregon is, of course, the Oregon Department of Agriculture's Hemp Program. The main thing to know is that you must be registered with the state to grow or even handle hemp! An ODA (Oregon Department of Agriculture) license is required by law; please do not try to grow any industrial hemp crop without it!
When you apply for this license, you will need to take a Land Use Compatibility form – in person — to your local planning department. The land-use form is part of the handler application available on Oregon's hemp webpage.
NOTE: regulations proposed by the USDA are in flux, and might be changing. Therefore, keeping abreast of the regulations either through ODA or your legal counsel is strongly advised.
As for the actual growing of CBD seeds in Oregon, the climate is quite favorable to production. There are many guides available now as to how to grow a successful CBD seed crop in Oregon. Please take a closer look at CBD Seed Co's Resources page for more in depth information.
Also in this article:
Oregon Regulations for CBD Growing Clones & Seeds
Regions of Oregon where CBD is Grown
Oregon Hemp & CBD Seed News
CBD & Hemp Organizations in Oregon
Contact Us To See if We're a Good Fit For Oregon CBD Farming
Keep scrolling to read the rest!
Oregon Regulations for CBD Growing Clones & Seeds
Here are all the links you need to get current Oregon industrial hemp/CBD regulations, along with federal regulations:
Oregon Department of Agriculture (ODA): Your primary source for information about the state's current hemp program. Their website contains a wide array of useful info including all licensing requirements. However, if you need to speak to someone in person you can call 503-986-4652 or email hemp@oda.state.or.us
Here are a few of the other useful links you'll find on ODA's website.
·       Hemp growers registration application (2020) Apply online for your hemp/CBD growers license. This license must be renewed annually.
·       Hemp sample request for growers to request official sampling from either ODA or an accredited lab. If you are growing CBD seeds or clones, testing is a vital part of the process to ensure the crop has no more than 0.3% of THC as required by federal law.
·       Pest information: Insects and mites associated with hemp. Learn what to look for here!

National Institute of Food and Agriculture (NIFA) This federal agency provides leadership and funding for programs that advance agriculture-related sciences. They are a researched based organization that invests in and supports initiatives to ensure the long-term viability of agriculture, now including industrial hemp and CBD. NIFA applies an integrated approach to ensure that groundbreaking discoveries in agriculture-related sciences and technologies reach the people who can put them into practice.Email Updates from ODA: Instead of repeatedly going on their site to see if regulations have changed, receive valuable updates right to your inbox with their email program.
USDA: The United States Department of Agriculture is in charge of creating regulations for the industrial hemp industry and the growing of CBD seeds and clones. Their site is comprehensive and must-reading for hemp growers and processors.
USDA Agricultural Marketing Service: This branch of the USDA is about creating opportunities for the nation's farmers. Sign up for their email list on this page.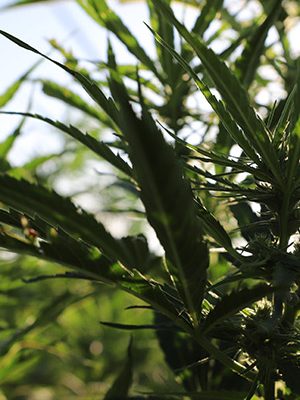 Regions of Oregon where CBD is Grown
Oregon's top five agricultural commodities have traditionally been greenhouse/nursery plants, along with hay, ryegrass, wheat, and onions. But CBD crops are coming on strong, with more and more acreage planted every year since the passage of the 2018 Farm Bill. Advocates of industrial hemp claim the climate of Oregon is uniquely suited to be successful with this crop. It just so happens that Oregon is located on the 45th parallel. Both farmers and researchers claim this is the ideal growing environment.
Although hemp farming is spread out about the state, Southern Oregon is currently where the bulk of the state's hemp crop is grown. The largest grower of industrial hemp and CBD is Jackson County.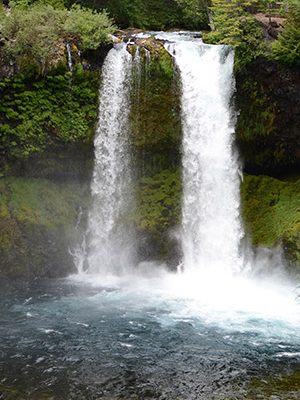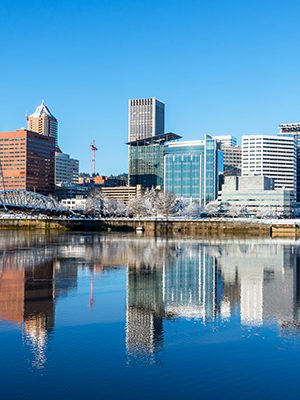 CBD & Hemp Organizations in Oregon
Oregon's hemp and CBD organizations offer information, news, and support to farmers, processors, and other producers of CBD products. Click on any of these links to get more information about Hemp and CBD organizations in Oregon State.
Oregon Industrial Hemp Farmers Association (OIHFA)
Hemp Association of Southern Oregon This is actually a Meetup Group in Medford, Oregon.
Contact Us To See if We're a Good Fit For Oregon CBD Farming

CBD Seed Co has all the strains of high CBD seeds and clones that you'll need.
They are organically produced and genetically proven.
This means you can rest assured of growing a crop with high CBD but no more than the legally required 0.3% THC.