What You Need to Know About Growing CBD Seeds in Oklahoma

Although growing hemp and CBD seeds is legal in all fifty states, they each have different regulations for licensing. In Oklahoma, you must be licensed by the Department of Agriculture, Food, and Forestry (ODAFF). However, before you can even apply for a hemp grower's license, according to ODAFF's website, you first must "establish a relationship with a University or college that belongs to the Oklahoma State System of Higher Education and has a plant science curriculum." Once this relationship is established, you can apply to the Department to receive a license for each planned cultivation site.
Having this relationship will be a huge benefit to the hemp farmer, as they will advise you on how to grow a successful crop, which pesticides are allowed, and much more.
Although industrial hemp can be used for many products, the most profit will be gained from selling the crop for CBD. Therefore, the choice of seeds or clones used to plant your field is very important. You want seeds/clones with proven genetics, which can give you plants with the highest amount of CBD. But because your crop will need to be tested, it's also important your crop has no more than 0.3% THC, which is the current legal limit.
We recommend learning as much as possible about the regulations for growing hemp in Oklahoma, as well as how to grow a successful crop, before every applying for the license.
We also recommend making sure you have a buyer for your crop, before making this investment in time, money, and space.
Also in this article:
Oklahoma Regulations for CBD Growing Clones & Seeds – Links to government regulators
Regions of Oklahoma where CBD is Grown
Oklahoma Hemp & CBD Seed News
CBD & Hemp Organizations in Oklahoma
Contact Us To See if We're a Good Fit For Oklahoma CBD Farming
Oklahoma Regulations for CBD Growing Clones & Seeds
The main two regulatory agencies that regulate growing CBD clones and seeds are ODAFF and the USDA. Both of them are full of important and valuable information, which is yours for the reading!
Oklahoma Department of Agriculture, Food, and Forestry (ODAFF)
If you want to grow industrial hemp/CBD in Oklahoma, this website should be your first stop. Growing hemp is not like growing hay, in terms of the many government regulations. Please educate yourself fully to stay on the right side of the law, and give yourself the best chance of bringing a successful crop to market.
Here are some of the useful links and articles you will find on this site:
United States Department of Agriculture (USDA): This government agency sets out the federal regulations for the growing of industrial hemp. Their site is a goldmine of useful and fascinating information, including:
And last but not least, stay easily up to date with the changing federal regulations for CBD seeds and clones by signing up for the USDA's email update list.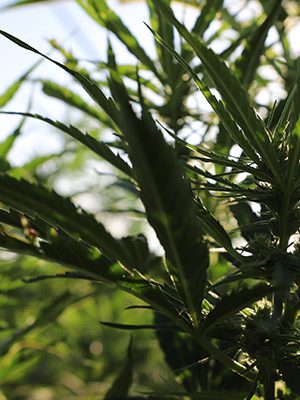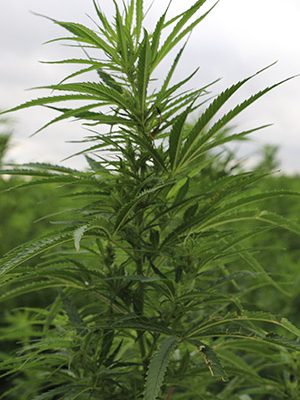 Regions of Oklahoma where CBD is Grown
Wheat and greenhouse/nursery products are the top two agricultural products grown in the fertile soils of Oklahoma.
However, in 2019, ODAFF licensed 359 industrial hemp/CBD growers, with fields stretching across 21,635 acres, statewide. That number is expected to rise for 2020.
The very first CBD crops were harvested in Guthrie.
Industrial hemp can thrive in a variety of different climates, elevations, and types of soil. This means it can be successfully grown anywhere in Oklahoma that is currently used  for other agricultural products.
Oklahoma Hemp & CBD Seed News
Feb. 23, 2020: Hemp CBD Across State Lines: Oklahoma: This article gives a concise view of Oklahoma's industrial hemp program and all the required regulations.
Jan 24, 2020: Tribes in two states considering cannabis opportunities: This fascinating article in Marijuana Business Daily explores two different Native American tribes. Both are looking to see how they can take advantages of the opportunities provided by the current hemp and marijuana laws.
The article states, "The Cherokee Nation in Tahlequah, Oklahoma, is seeking recommendations from a seven-member committee on marijuana and hemp opportunities for the tribe."
July 17, 2019: Demand For Licenses To Grow Hemp Increases In Oklahoma: This article on KGOU.org explains that "the demand for licenses to grow hemp has exceeded state officials' expectations."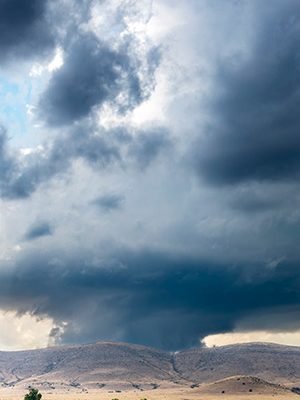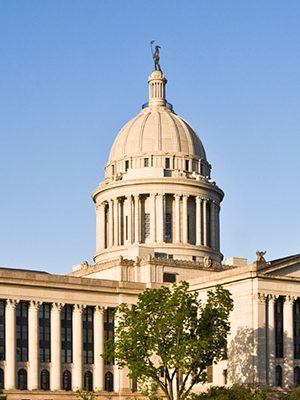 CBD & Hemp Organizations in Oklahoma
Oklahoma Cannabis Industry Association: According to their website, "The OCIA conducts constant industry research and data collection to provide the best information to our members and policymakers, as well as, regular networking events, educational forums, and supply chain growth opportunities." Apply for membership here.
National Hemp Association: This nationwide organization provides support, cutting edge information, and networking opportunities. Join the NHA here. They have a fantastic webinar series for their members, including:
CBD Cultivation Best Practices
Fiber and Grain Cultivation Best Practice
Selecting Genetics
How to Read a Certificate of Analysis
Understanding THC Testing
CBD Extraction Methods
Taking Products to Market
Hemp for Oklahoma: Part of Vote Hemp, this Facebook page says "Education and Information for supporting Industrial Hemp in Oklahoma. Assistance for pilot programs as outlined by the Dept of Agriculture and HB 2913." Vote Hemp is "a national nonprofit advocacy organization dedicated to a free market for industrial hemp, low-THC varieties of Cannabis, and to changes in current law to allow U.S. farmers to grow the crop."