What You Need to Know About Growing CBD Seeds in Ohio

A hemp farming venture can be challenging because the regulations are new and often temporary. Therefore, before you begin farming hemp in Ohio be sure to find out about local regulations because they vary greatly from state to state. To properly and profitably grow hemp current and future legalities will always be something to stay abreast of. This includes everything like which CBD seeds are approved in your state and which pesticides or herbicides are allowed. Luckily, for farmers in Ohio and across the US there are quite a few resources, including our experts here at CBD Seed Co. 
How to Get a License to Grow CBD Hemp Seed in Ohio
In Ohio, any business or individual who wishes to grow CBD hemp seed must obtain a license. The Ohio Department of Agriculture accepts and processes applications for licenses and issues the licenses as well upon approval. 
To apply, farmers must first register online through the ODA website. You must first create a OH|ID account before you can proceed any further. Once you have an ID, you can go to hemp.ohio.gov to begin the application process. 
All applicants have to pay a fee of $100. In Ohio, hemp growing licenses last for three years. Once your application is approved, you will also have to pay a Growing Location fee. This is a $500 fee that must be paid once each year. If you change the location of your grow site and/or move your farm to a new area in Ohio, you will have to pay a site modification fee of $250. 
All licensees are subject to sampling and testing of hemp conducted by ODA. If you have multiple growing locations, you will have to pay a $150 pre-harvest sampling fee for each location when ODA takes samples from your grow site.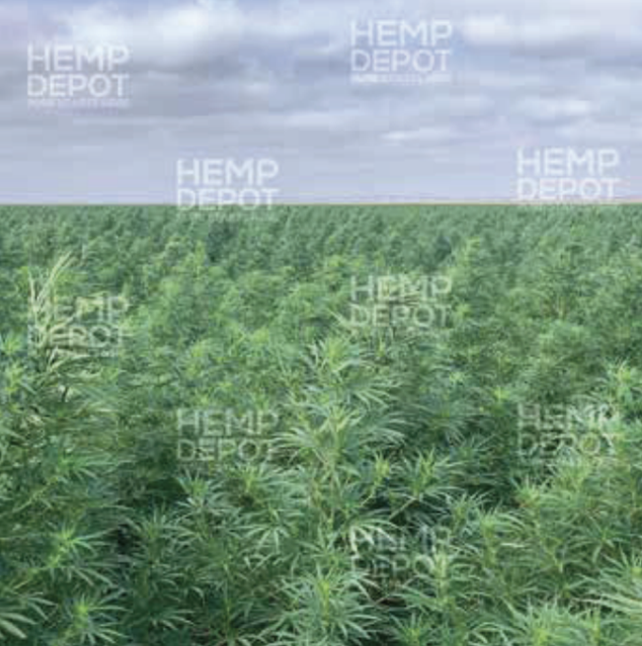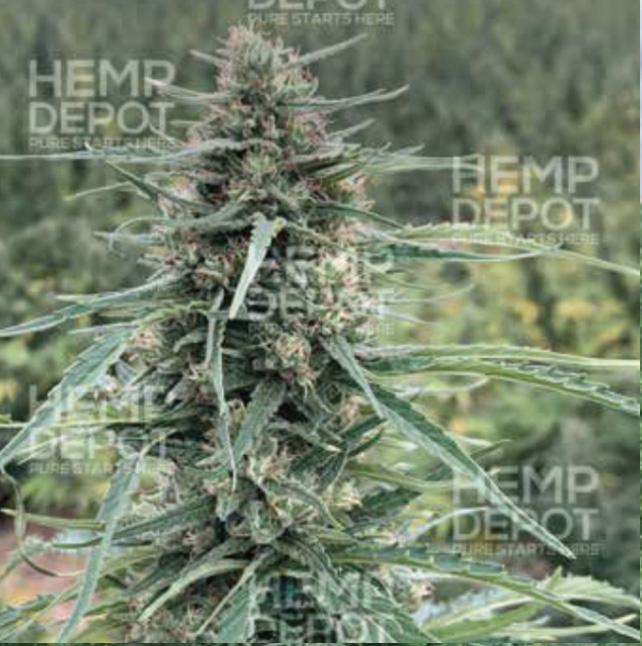 BaOX Feminized Seed
Our BaOx Feminized Seed has been thoroughly field tested and scrutinized to ensure its quality. Our researchers tested this seed from California to Michigan and down to Florida. It's truly an excellent option for the large scale farmer looking to use mechanization from start to finish.
Cherry HD Feminized Seed
Cherry is a favorite among hemp farmers because it extracts very well. The only disadvantage is that it grows very slow. We set out to find a solution to this! We experimented with many different breeding combinations to increase vigor, size and strength of Cherry. Yet at the same time, we worked to make sure that we didn't sacrifice the terpene or cannabinoid content. When we were all done, we ended up with what we call Cherry HD. Cherry HD is a early finishing, bigger plant capable of competing with the weeds and creating a quick canopy. She has a sweet smell with a hint of funk.
• Strong field ready structure
• Heavy resin and terpenes
• Ideal for biomass or flower
• 2-3%CBC
• Early finisher, finishes mid to late September depending on geography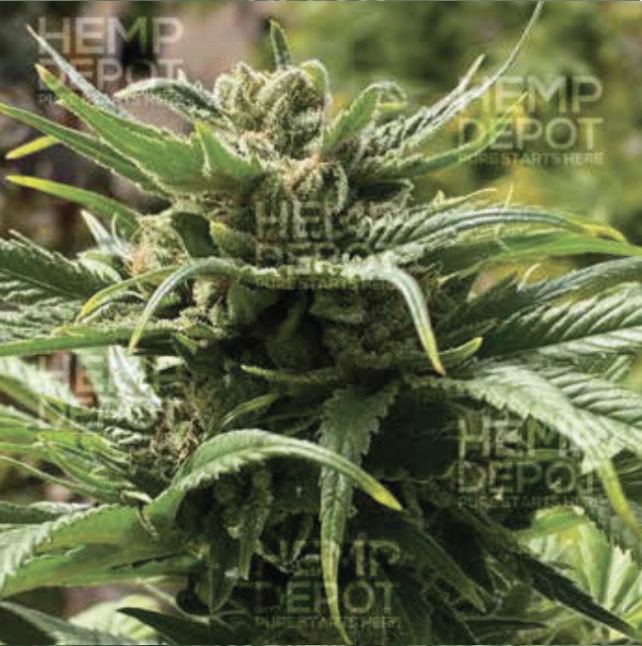 Baox High CBD Hemp Clones
Our Baox High CBD hemp clones are a fantastic choice for farmers in Ohio. This robust, fast growing sativa dominant plant will fill In up to S' spacing and will quickly create canopy to crowd out weeds with tighter spacing (we recommend 30″ x 24″). BaOX is truly a variety you can't go wrong with. It has strong stalks and stems suited for even the windiest environments with close Inter-nodal spacing. These traits make her an excellent candidate for biomass.
• Quick to create canopy
• Excellent vigor and plant strength
• 26:1 CBD to THC ratio
• Excellent uniformity
• Ideal for biomass
• High in terpenes B-Myrcene and B-Caryophyllene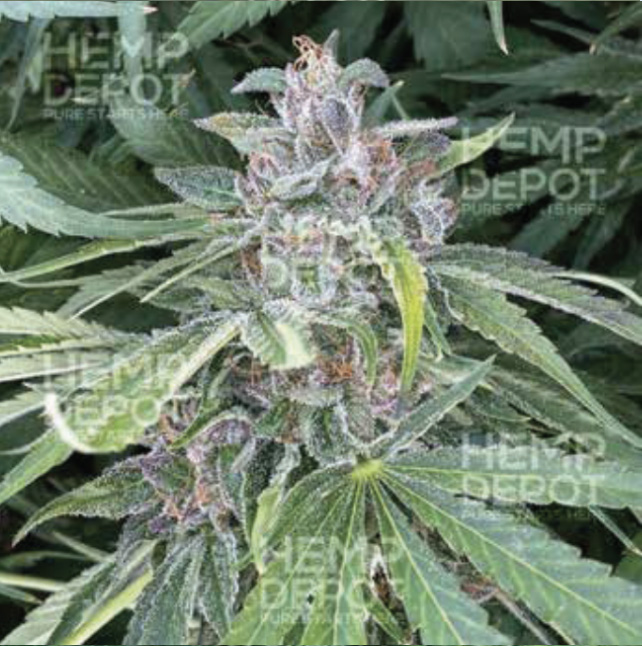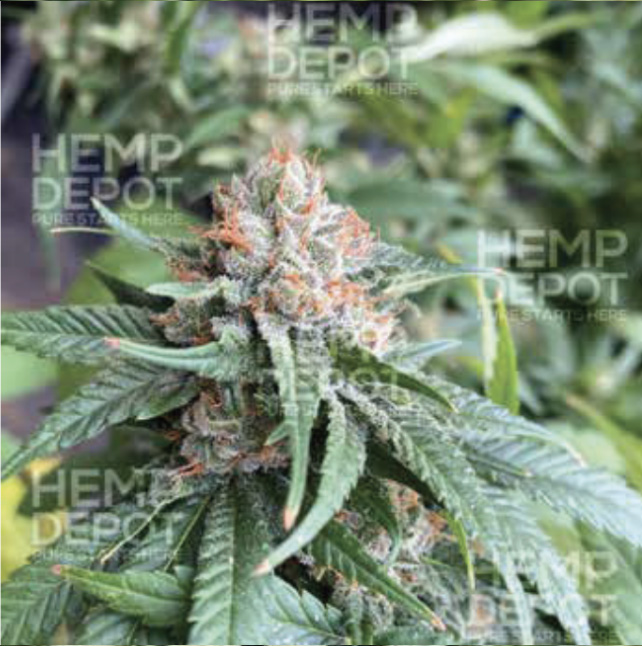 Cherry HD Hemp Clones
Cherry is a short plant, but it grows in a very dense manner and exhibits many desirable traits. It has thick resinous flowers that stretch to the bottom of the plant. It is also very resinous with nice tight buds, which makes it an ideal candidate for either extraction of flower. Cherry grows a little slower than most so performs best when planted a little denser. While she is smaller she makes up for it with Cannabinoid content.
• High terpene content
• Dense flowers
• 29:1 CBD to THC ratio
• Can reach 15% CBD or more.
• Finished flower has an almost red or purple hue
• High in terpene b-caryophyllene, farsenene, humulene, limonene, linalool and myrcene
Clone only Spectrum is a little slower to flower, but don't let that deter you! Once she does flower,  she packs on the weight quickly. While we don't recommend this variety for climates with a shorter growing window, it flourishes wonderfully in the right conditions. It will reward farmers with large resinous buds suitable for extraction or flower. Strong stems and stalks she is field ready for any weather.
• High terpene content
• Grows large dense resin coated flowers
• Ideal for biomass or flower 27:1 CBD to THC ratio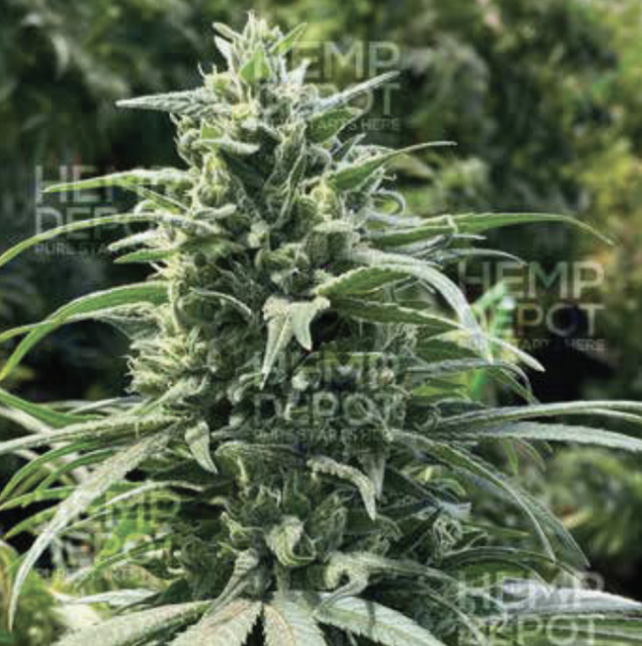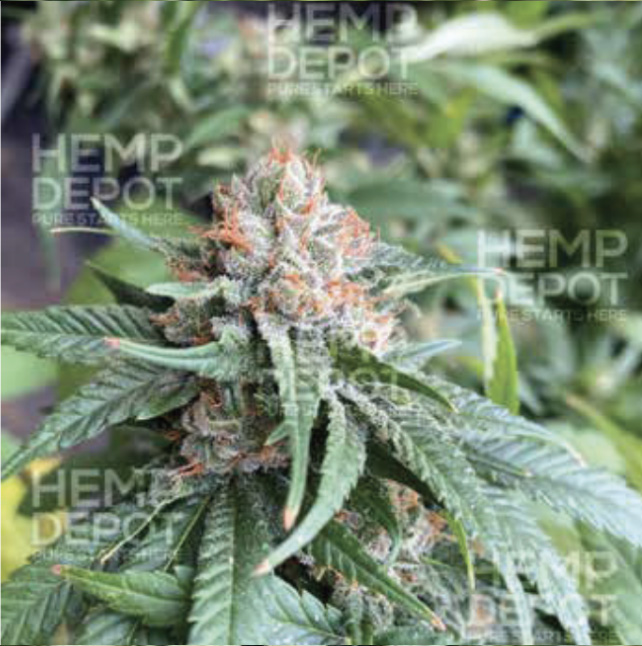 CBG Clones
CBG is a fast growing indica dominant CBG variety suited. Its distinct cannabinoid profile makes it perfect for the Smokable flower Market. This variety is excellent for areas with a shorter growing window because she grows quickly and flowers quickly as well. Additionally, she makes for quick turnaround time between runs. Heavy resin with large dense flowers make this a win win for grower and customer alike.
• Kush like terpene profile
• Can reach up to 25% CBG
• Best for indoor growing
• Needs 20+ hours daylight in Veg
Ohio Regulations for CBD Growing Clones & Seeds
When you begin hemp farming in Ohio, and even after you are well on your way, the regulations in your state are something you need to be aware of and follow. Learn all about state rules and regulations on the ODA's hemp program page.
Here are some useful links that can be found on the Ohio Department of Agriculture's website:
National Resources for Hemp Regulations
Here are some resources that can help you get information on hemp regulations that apply to all farmers nationwide. 
National Institute of Food and Agriculture

: The National Institute of Food and Agriculture is dedicated to advancing agricultural sciences in the United States. The agency provides funding to agricultural sciences programs and may be a useful resource for hemp farmers.

USDA

: The USDA is the federal agency that oversees hemp production in the United States. 

Food and Drug Administration

: The FDA regulates food, cosmetic, and consumer goods in the U.S. On the FDA website, you will find plenty of information related to the selling and processing of hemp.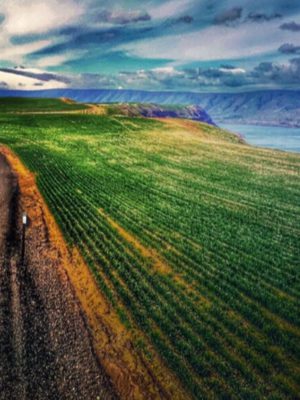 Ohio's Hemp Biomass Transportation Regulations
Under Ohio's new hemp laws, "No person may transport hemp in violation of the hemp law or rules; and. Any other requirements or procedures necessary to enforce the law." Additionally, hemp cannot be moved from the farmer's field until the Ohio Department of Agriculture gives written permission to release the crops.
Cultivators must maintain comprehensive records about the purchase and sale of hemp plants. These records must include the name and license number of the purchaser, the variety and strain name(s) of the hemp plant or seeds purchased, the number of plants or the weight of seed purchased, and the date of the transaction. Hemp must also be accompanied by a certificate of analysis.
Regions of Ohio where CBD is Grown
Every state in the US has the potential for hemp farming whether indoors and out. However, like any crop, there are areas of the US that are better for growing hemp–especially outdoor plants. Ohio has more than 75,000 farms which contribute over $100 billion to Ohio's economy each year.  Much of this is dairy farming but field crops are a large part of the farm economy too. Counties that excel in corn and soybean production are Greene County, Clinton County, and Auglaize, meaning they are great candidates for hemp farming in Ohio. However, most of the state has excellent cropland so counties across Ohio from Mercer to Noble should all make for great hemp yields.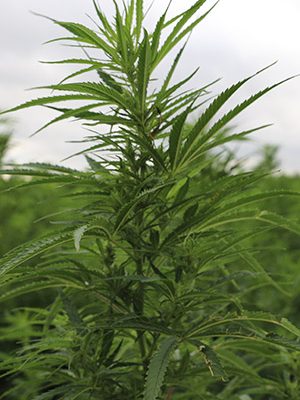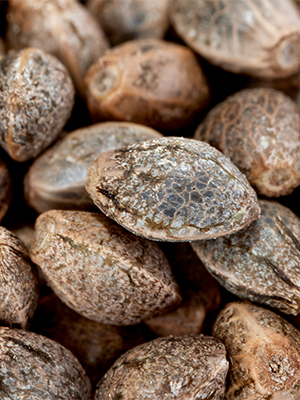 Ohio Agricultural Regions for Cultivating CBD Hemp
Ohio is one of the top agricultural-producing states in the U.S. Hemp farmers should find no shortage of opportunities for growing CBD seed. Here is some information about cultivating hemp in Ohio's various agricultural regions:
The Great Lakes Plains: Corn, hay, and soybean are all grown in the Great Lakes Plains. The fertile soil and abundant water supply make this location ideal for growing hemp.

The Till Plains: Thick till deposits make the soil in the Till Plains region of Ohio incredibly fertile. Farmers who grow corn and soy should have no trouble diversifying with CBD seed.

Lake Erie Shoreline: Lake Erie has long been one of the top agricultural producing regions in Ohio. However, recent concerns about pollution have made the situation challenging for farmers in this area. 

The Appalachian Plateau: Soybeans, corn, and sugar maple are widely cultivated in the Appalachian Plateau region. Hemp should fare well in this area as well. 

The Bluegrass Region: The Bluegrass Region offers some of the best farming conditions in the country. This is an excellent place to purchase land for cultivating hemp.
Ohio Hemp & CBD Seed News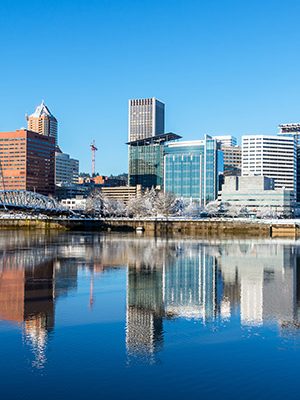 CBD & Hemp Resources for Ohio Farmers
Get details on local events and changes happening in Ohio's hemp industry. Join one of the following organizations to stay informed! 
Ohio-Based Hemp Organizations
National Hemp Organizations
Hemp Biomass Selling Tips for Ohio Farmers
Smart hemp farmers know that it's important to have a strategy when it comes to selling their hemp biomass. Selling biomass is key to a farmer's success and ultimately determines how much they profit from their endeavors. Here are some tips that can help you get the best price possible for your biomass:
Find a buyer at the beginning of the season.

Secure a contract with a processor as early as possible. It's not a bad idea to wait to plant your hemp seed until after you've found a processor in Ohio.

Buy high quality seed and read the COA.

Better seed means more plants and better plants with higher CBD content. If a distributor isn't willing to provide a COA for their CBD seed, then they're not worth your time.
Market yourself like a pro.

Do everything you can to spread the word about your hemp farm. Start a website. Go to networking events. Tell your friends and family and give them your business cards. The more you do to put yourself out there, the better chances are that you'll find a buyer.
Follow best practices.

Test your soil before planting. Fertilize appropriately. Test your plants often. By following best practices exercised by other professionals in your industry, you can increase your chances of having a better harvest at the end of the season. 
Still having trouble? Get some help from a professional.

Reach out to your account manager at CBD Seed Co. to see if they have any advice or can provide you with some resources. Or try hiring a hemp broker. A broker can not only help you find a buyer, but can also help you get more out of the transaction.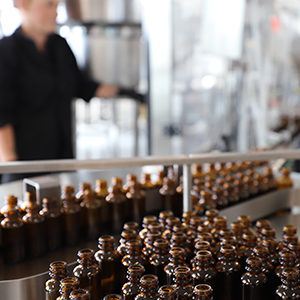 Ohio Hemp Farming & CBD Seed FAQ
Ohio CBD Hemp Farming Resources
Learn more about local market updates, cultivation advice, and more for your hemp farm:
September 2, 2020
Since hemp was legalized with the 2018 Farm Bill–the market has seen an influx of hemp farmers. Hemp demand is up for use in applications in
[…]
June 30, 2020
No, it's not too late to begin growing hemp on your Ohio farm. And yes, there's a considerable profit to be made. The hemp industry is
[…]
June 30, 2020
Once you've decided to grow hemp on your Ohio farm, the next action you'll need to take is buying seed. We cannot stress how important it
[…]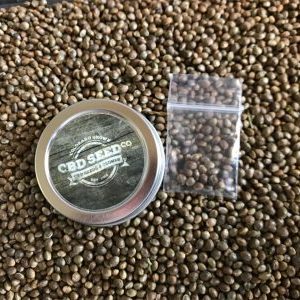 Contact Us to Learn More about Seeds For Ohio CBD Farming
Since the hemp industry is new in the US, regulations are still in flux. Getting timely information and solid guidance in your hemp venture is the key to your success. Working with an account manager here at CBD Seed Co is a great place to start. Our team keeps up with these changes and are always happy to answer any questions throughout the entire growing process. To find out more or to inquire about our premium high CBD seeds for your Ohio farm, contact us today!