What You Need to Know About Growing Hemp Seed in North Carolina

Are you interested in growing industrial hemp for CBD seeds in North Carolina?  The state currently runs a pilot program that's been going since the passage of the 2014 bill that made growing hemp as a commercial crop legal again. Since then, many North Carolina farmers have added this crop. The state is a huge tobacco producer, but that market has been slowly shrinking leaving farmers on the lookout for another good cash crop.
The good news? Industrial hemp is a higher margin crop than the normal food crops such as wheat, soy, or corn. However, there can be some pitfalls to growing hemp, starting with the varying regulations and legalities. So before growing CBD seeds in North Carolina, please do your research – we cannot stress this strongly enough! The more you know about cultivating and harvesting industrial hemp, the better your chances of success.
Do I need to be licensed?
Yes, you do need to be licensed by the state of North Carolina. You'll find the Hemp Pilot Program application here. Please read all the instructions carefully. In addition, industrial hemp seed is considered a Schedule 1 narcotic substance by the DEA (U.S. Drug Enforcement Administration). Therefore, not only do you need a license to grow it but you'll also need an import license to import seed across state lines into North Carolina.
Does the license cost money?
There is no fee to apply for a license. You'll be notified via email if your application is approved and at that time, there is a fee, which is dependent upon the amount of acreage you plan on planting.
We recommend checking out this fantastic FAQ provided by the North Carolina Industrial Hemp Pilot Program. It contains a lot of specifics on the actual growing of this crop that you'll want to know before getting started.
Can an individual grow hemp/CBD seeds in their backyard in North Carolina?
There is no prohibition against commercial growing of CBD seeds in North Carolina, but that does NOT mean that an individual can just grow the plants in their backyard. This is prohibited by both state and federal law.
Where can I find high-quality seeds suitable for the NC soil, altitude, and climate?
We'd love to help you with that! Please check out our Industrial Hemp/CBD seeds and clones and please feel free to reach out to us here at CBD Seed Co/Services with any questions or concerns!
Also in this article:
• North Carolina Regulations for CBD Growing Clones & Seeds – Links to government regulators
• Regions of North Carolina where CBD is Grown
• North Carolina Hemp & CBD Seed News
• CBD & Hemp Organizations in North Carolina
• Contact Us To See if We're a Good Fit For North Carolina CBD Farming
North Carolina Regulations for CBD Growing Clones & Seeds
These websites provide all the ins and outs of North Carolina regulations… make sure you are familiar with the licensing requirements before applying!
North Carolina Department of Agriculture and Consumer Services: This state department is in charge of all hemp production, including licensing, testing, and even which pesticides are allowable with a hemp crop – assuming you don't plan to go organic.
If interested, read the actual NC laws about industrial hemp and CBD farming here:
N.C. SB 313: Industrial Hemp
N.C. HB 992: Industrial Hemp
The NC State Extension provides growing and farming information. The Extension and the N.C. Department of Agriculture & Consumer Services (NCDA&CS) work closely together on hemp. Extension provides information and research related to the production and law of hemp. For more info, email industrialhemp@ncsu.edu.
Read more at: https://hemp.ces.ncsu.edu/contact-us-2/
USDA (United States Department of Agriculture): This federal agency has the last word on hemp rules and regulations. If you are growing CBD seeds or clones, you will want to make sure you are well within these federal guidelines. However, the current guidelines are under review and subject to change. We recommend getting onto their Hemp Update mailing list to receive emailed updates for the industrial hemp program.
These USDA videos and webinars may also be of interest.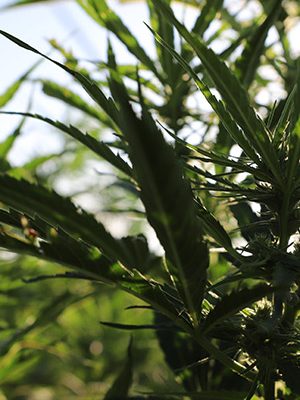 Regions of North Carolina Where CBD is Grown
Tobacco, sweet potatoes, and soybeans are three of the main cash crops produced by the fertile soils of North Carolina. Farmers are turning to growing CBD because of the increased potential for profits with this hardy crop.
The main agricultural area in North Carolina is the Atlantic Coastal Plain: fertile soil, a temperate climate, and abundant rainfall make the Coastal Plain the perfect place to grow industrial hemp. This area contains approximately 3/5ths of the state's farmland.
But hemp farms are springing up across the state. As of 2019, some of the largest NC hemp farms were located in:
Mebane
Kingston
Western NC
Stanford
Wallace
Where will you start your North Carolina CBD farm?
North Carolina Hemp & CBD Seed News
North Carolina's industrial hemp and CBD situation is in flux, with many farmers eager to try this crop. Here is some of the latest news coming out of the state:
Feb. 27, 2020: Changes in Hemp Interim Final Rule for 2020 The USDA is postponing some of its regulations regarding DEA testing. If you are currently growing hemp or considering it, do not miss this information.
Feb. 4, 2020: N.C. hemp farmers uncertain in countdown to new regulations. This Independent Tribune article  talks about changes to NC's hemp pilot program.
Jan. 15, 2020: Cannabis confusion pushes states to ban smokable hemp. This article details the issue lawmakers are facing with constituents who are smoking hemp. Although industrial hemp has very low THC that does not create a high, it looks indistinguishable from marijuana… and there lies the dilemma.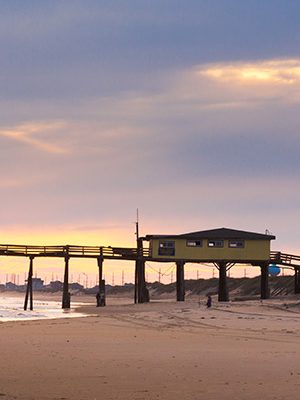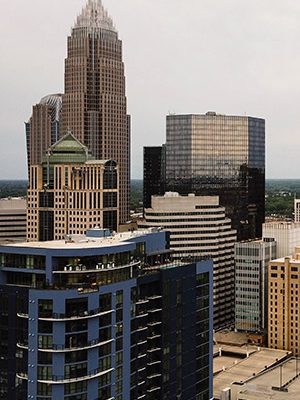 CBD & Hemp Organizations in North Carolina
North Carolina Industrial Hemp Association (NCIHA): According to their website, "NCIHA is a 501(c)(6)  trade organization that represents all the stakeholders helping to build a thriving hemp industry in North Carolina. Through education, dedication, and development, we believe that North Carolina can be accelerated to the forefront of global growth in industrial hemp."
Hemp Connections: A service for NC hemp farmers through the NC Extension. Get all the support you need to be successful growing CBD!
North Carolina Industrial Hemp Alliance: This group's mission is "to connect all North Carolinians interested in bringing Industrial Hemp Farming back to our state and the rest of the USA."
Contact Us To See if We're a Good Fit For North Carolina CBD Farming
Here at CBD Seed CO, we are fully confident that our highest-quality CBD seeds and clones will produce a high yield CBD crop for you.
Our products are organically grown with no traces of pesticides and only the slightest traces of heavy metals.
With a focus on research and development, we have created the seeds and clones with proven genetics, the highest amount of CBD, and the legally required low levels of THC.
Please CONTACT US for more info or to place your order.