What You Need to Know About Growing Hemp Seed in North Carolina

Are you interested in growing industrial hemp for CBD seeds in North Carolina?  The state currently runs a pilot program that's been going since the passage of the 2014 bill that made growing hemp as a commercial crop legal again. Since then, many North Carolina farmers have added this crop. The state is a huge tobacco producer, but that market has been slowly shrinking leaving farmers on the lookout for another good cash crop.
The good news? Industrial hemp is a higher margin crop than the normal food crops such as wheat, soy, or corn. However, there can be some pitfalls to growing hemp, starting with the varying regulations and legalities. So before growing CBD seeds in North Carolina, please do your research – we cannot stress this strongly enough! The more you know about cultivating and harvesting industrial hemp, the better your chances of success.
Also in this article:
• North Carolina Regulations for CBD Growing Clones & Seeds – Links to government regulators
• Regions of North Carolina where CBD is Grown
• North Carolina Hemp & CBD Seed News
• CBD & Hemp Organizations in North Carolina
• Contact Us To See if We're a Good Fit For North Carolina CBD Farming
Where to Get Licensed to Grow CBD Seed in North Carolina
North Carolina is one of the few states that does not yet have a USDA-approved hemp program. Instead, the state has chosen to continue operating under its pilot program. The state informed the federal government of their plans when they sent their recent commission statement to the USDA. 
The USDA has acknowledged this effort from North Carolina's government. On the USDA  website, the agency confirms that North Carolina will continue operating under the state's 2014 pilot program. 
Therefore, if you want to grow CBD seed in North Carolina, you can submit an application to the North Carolina Department of Agriculture & Consumer Services. Applications can be submitted in either a paper or electronic format. The NCDACS requires that all applicants read the adopted temporary rules and the instructions document before submitting an application.
There are no fees to apply for a hemp farming license in North Carolina. However, you will have to pay a fee in order for your license to be issued. This means the fee only applies if your application is approved. The initial fee is $250. 
Then, licensees must pay an additional fee each year, the amount of which depends on the size of their growing location.  The total for this is $250 for 49 acres or less, or  $500 for 50 acres or more.  On top of this, growers must pay an additional fee of $2/acre or $2/square foot of greenhouse, depending on if they are growing indoors or outside.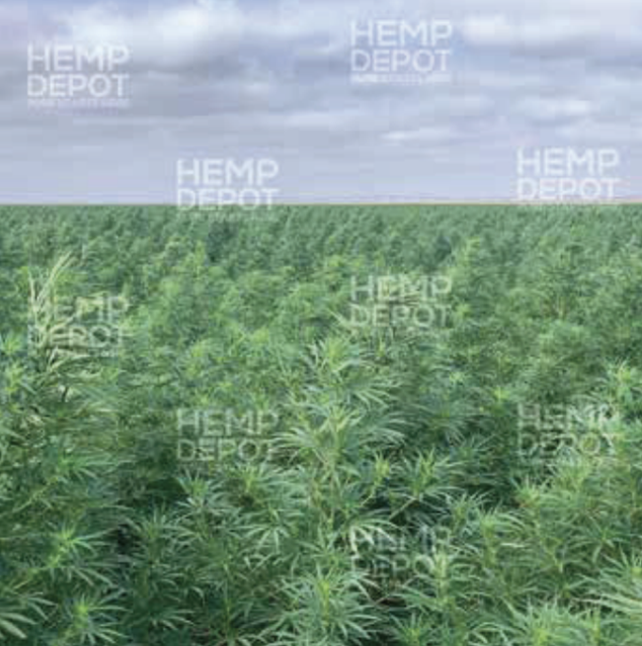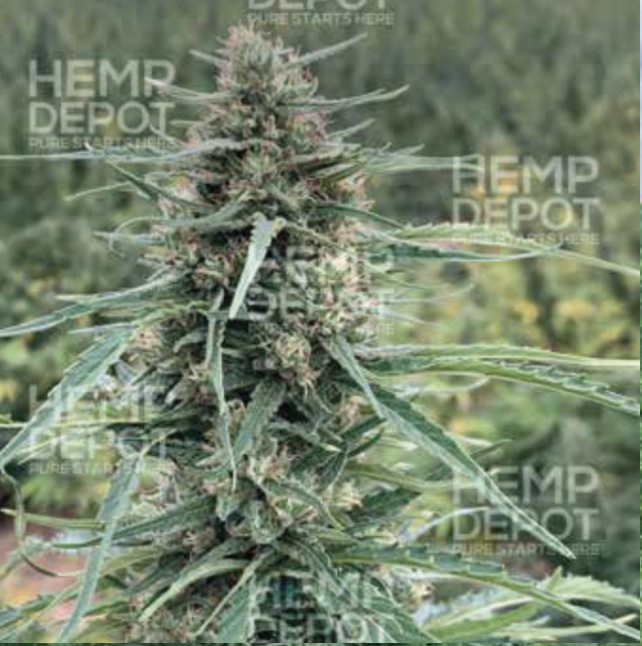 BaOx Feminized Seed
Field tested from California to Michigan and down to Florida, this CBD seed is an excellent choice for farms located in all regions of North Carolina. BaOX feminized seed is a wonderful choice for large scale farmer looking to use mechanization from start to finish and small scale farming operations alike.
Cherry HD Feminized Seed
Growers love cherry varieties because it extracts very well and therefore is usually a profitable choice. But unfortunately cherry also grows very slow. We set out to see what could be done to fix this! We experimented with many different breeding combinations to increase vigor, size and strength of this variety. At the same time, our goal was to make sure that we did not lose the precious terpene or cannabinoid content. When we were done with the trials, we had what we call Cherry HD. Cherry HD is a early finishing, bigger plant capable of competing with the weeds and creating a quick canopy. She has a sweet smell with a hint of funk.
• Strong field ready structure
• Heavy resin and terpenes
• Ideal for biomass or flower
• 2-3%CBC
• Early finisher, finishes mid to late September depending on geography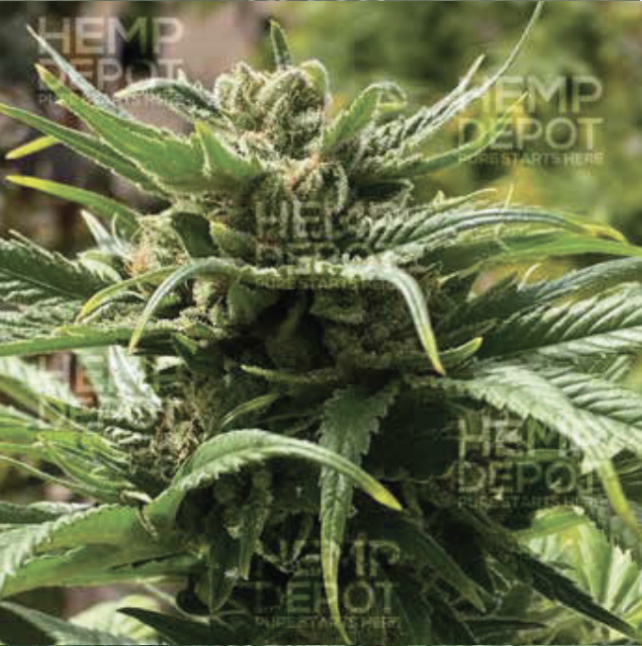 Baox High CBD Hemp Clones
Our Baox hemp clones are a reliable choice that will produce good results in nearly any growing condition. This vigorously growing sativa dominant plant will fill in up to S' spacing and will quickly create canopy. To crowd out weeds we suggest planting using tighter spacing (we recommend 30″ x 24″). This is one of our go-to varieties because it has stood the test of time. BaOX has strong stalks and stems suited for even the windiest environments with close Inter-nodal spacing. For these reasons, she is an excellent option for biomass
• Quick to create canopy
• Excellent vigor and plant strength
• 26:1 CBD to THC ratio
• Excellent uniformity
• Ideal for biomass
• High in terpenes B-Myrcene and B-Caryophyllene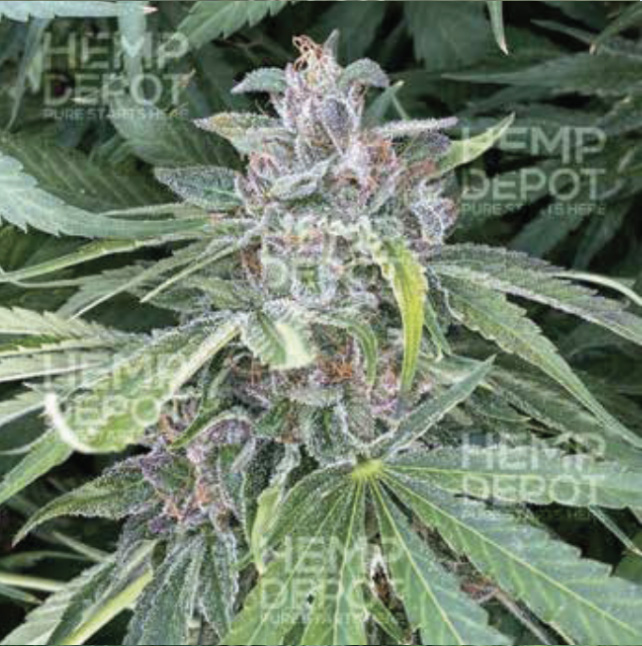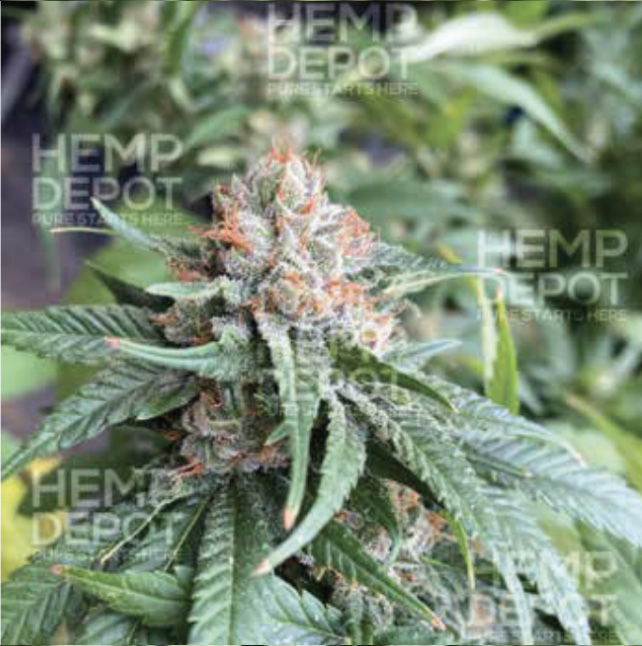 Cherry HD Hemp Clones
Cherry is small but might. She is a short squat plant that grows in a very dense tight bush. Her thick resinous flowers stretch to the bottom of the plant and make her a desirable choice for nearly any growing operation. She is very resinous with nice tight buds, so she is a great option either extraction of flower. Cherry takes her time to grow and mature, so she does best when planted a little denser. While she is smaller she makes up for it with her wonderful Cannabinoid content.
• High terpene content
• Dense flowers
• 29:1 CBD to THC ratio
• Can reach 15% CBD or more.
• Finished flower has an almost red or purple hue
• High in terpene b-caryophyllene, farsenene, humulene, limonene, linalool and myrcene
Spectrum Hemp Clones
Clone only Spectrum takes its time to flower but don't let this give you the wrong idea! Once she does start to flower, she builds up the flower weight quickly. She's not ideal for climates with a shorter growing window so if your farm is located at altitude or is susceptible to early frost, this is something to keep in mind. However, in the right setting, she will reward farmers with large resinous buds suitable for extraction or flower. Strong stems and stalks make her field ready for any weather.
• High terpene content
• Grows large dense resin coated flowers
• Ideal for biomass or flower 27:1 CBD to THC ratio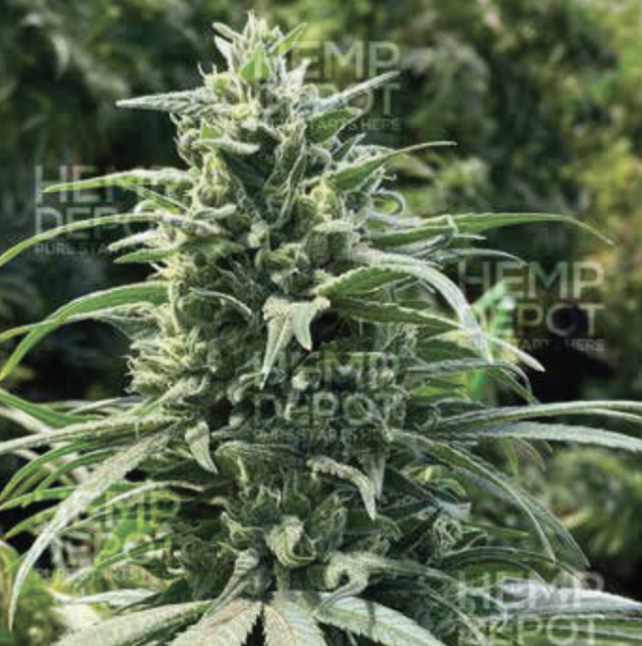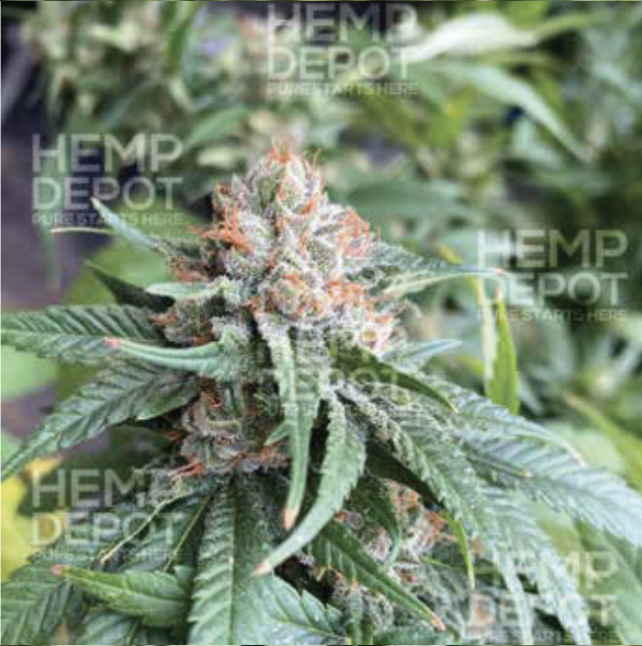 CBG Clones
CBG is a fast growing indica dominant variety. Its distinct cannabinoid profile makes it a great option for the Smokable flower Market. This variety flowers quickly and grows quickly as well. For this reason, she makes for quick turnaround time between runs. Heavy resin with large dense flowers make this a favorite among consumers and farmers alike.
• Kush like terpene profile
• Can reach up to 25% CBG
• Best for indoor growing
• Needs 20+ hours daylight in Veg
North Carolina Regulations for CBD Growing Clones & Seeds
These websites provide all the ins and outs of North Carolina regulations… make sure you are familiar with the licensing requirements before applying!
North Carolina Department of Agriculture and Consumer Services: This state department is in charge of all hemp production, including licensing, testing, and even which pesticides are allowable with a hemp crop – assuming you don't plan to go organic.
Here are some useful links you will find on the NCDA website:
National Resources for Hemp Regulations
FDA

: The FDA is a valuable resource for hemp farmers who are also interested in processing. Here, you will find detailed information about the rules and regulations for using hemp in consumer products. 

National Institute of Food and Agriculture

: NIFA is an organization that's dedicated to furthering agricultural sciences in the U.S. Growers who are interested in participating in research activities will find this website useful. 

USDA (United States Department of Agriculture): This federal agency has the last word on hemp rules and regulations. If you are growing CBD seeds or clones, you will want to make sure you are well within these federal guidelines. However, the current guidelines are under review and subject to change. We recommend getting onto their Hemp Update mailing list to receive emailed updates for the industrial hemp program.
These USDA videos and webinars may also be of interest.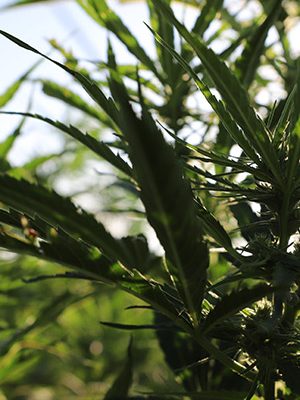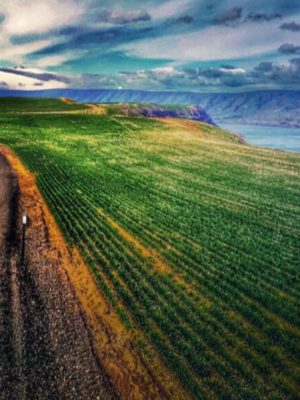 North Carolina's Hemp Biomass Transportation Regulations
In North Carolina, growers can only plant hemp seed that has been lawfully produced in the United States under an industrial hemp program. All seed that is transported into the state must be accompanied by documentation which states that a) the seed has been produced by a licensed grower in the U.S. and b) that the seed has been tested for THC content and meets the requirements of having 0.3% or less THC by dry weight.
All seed and transplants produced in North Carolina that will be used for cultivating hemp must be accompanied by a certifying tag of varietal purity issued by NCCIA. If you plan on importing hemp or hemp seed from overseas, you will need to obtain an import license. 
Regions of North Carolina Where CBD is Grown
Tobacco, sweet potatoes, and soybeans are three of the main cash crops produced by the fertile soils of North Carolina. Farmers are turning to growing CBD because of the increased potential for profits with this hardy crop.
The main agricultural area in North Carolina is the Atlantic Coastal Plain: fertile soil, a temperate climate, and abundant rainfall make the Coastal Plain the perfect place to grow industrial hemp. This area contains approximately 3/5ths of the state's farmland.
But hemp farms are springing up across the state. As of 2019, some of the largest NC hemp farms were located in:
Mebane
Kingston
Western NC
Stanford
Wallace
Where will you start your North Carolina CBD farm?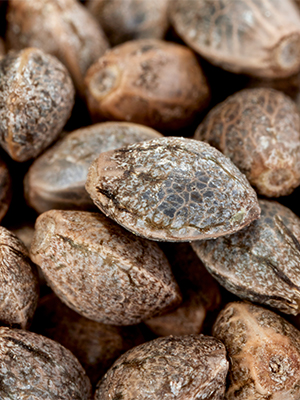 North Carolina Agricultural Regions for Cultivating CBD Hemp
Are you looking for a place to buy land in North Carolina for hemp farming? Not sure if your region is well suited for growing hemp? We're here to help! Here's some information about growing CBD hemp seed in North Carolina's various agricultural regions:
The Coastal Plain Region

: This is the easternmost part of North Carolina. Sometimes, this region is divided into two separate regions, called the Inner Coastal Plain and Tidewater region. Cotton, grapes, sweet potato, tobacco, and row crops are widely cultivated in this region, which suggests that hemp plants should grow well here too.

The Piedmont Region

: Row crops, vegetables, and fruits are grown all over the Piedmont area of North Carolina. The soil here is loamy and sandy, with some presence of red clay. The Piedmont region may be the best suited for hemp farming in the state. 

The Western Mountains

: Tobacco, corn, tomatoes, apples, and peaches are all commonly grown in the Western Mountains region of North Carolina. The farmland here is quite fertile and because most of the land is rural, there are many opportunities for those who wish to cultivate high CBD hemp.
North Carolina Hemp & CBD Seed News
North Carolina's industrial hemp and CBD situation is in flux, with many farmers eager to try this crop. Here is some of the latest news coming out of the state:
October 2, 2020: North Carolina To Continue Under Industrial Hemp Pilot Program: This article explains how North Carolina will continue operating under their industrial hemp pilot program. The state has until September 20, 2021 to submit a new program to the USDA.
August 26, 2020: NC hemp group rebrands as more regional organization Recently, the North Carolina Industrial Hemp Association changed its name to the Southeast Hemp Association
Feb. 27, 2020: Changes in Hemp Interim Final Rule for 2020 The USDA is postponing some of its regulations regarding DEA testing. If you are currently growing hemp or considering it, do not miss this information.
Feb. 4, 2020: N.C. hemp farmers uncertain in countdown to new regulations. This Independent Tribune article  talks about changes to NC's hemp pilot program.
Jan. 15, 2020: Cannabis confusion pushes states to ban smokable hemp. This article details the issue lawmakers are facing with constituents who are smoking hemp. Although industrial hemp has very low THC that does not create a high, it looks indistinguishable from marijuana… and there lies the dilemma.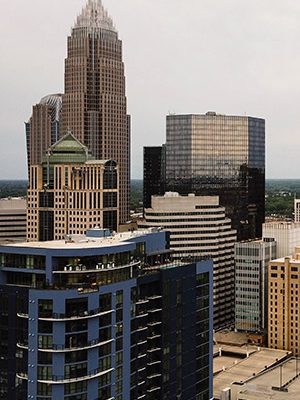 CBD & Hemp Resources for North Carolina Farmers
Meet like minded individuals and grow your network. Joining a hemp organization is a great way to get involved in your industry and learn more about hemp farming. Here are a few local and national organizations that we recommend taking a look into:
North Carolina Based Hemp Organizations
North Carolina Industrial Hemp Association (NCIHA): According to their website, "NCIHA is a 501(c)(6)  trade organization that represents all the stakeholders helping to build a thriving hemp industry in North Carolina. Through education, dedication, and development, we believe that North Carolina can be accelerated to the forefront of global growth in industrial hemp."
Hemp Connections: A service for NC hemp farmers through the NC Extension. Get all the support you need to be successful growing CBD!
North Carolina Industrial Hemp Alliance: This group's mission is "to connect all North Carolinians interested in bringing Industrial Hemp Farming back to our state and the rest of the USA."
National Hemp Organizations
Hempstead Project Heart

: This organization is dedicated to empowering communities at the local level through education and advocacy.

Hemp Industries Association

: A trade organization that operates with the mission of advancing the hemp economy and educating the world about the benefits of hemp.

National Hemp Association

: This one of the largest non-profit hemp organizations. This organization aims to support all aspects of the hemp industry from research to business related activities and beyond.
Hemp Biomass Selling Tips for North Carolina Farmers
The number of processing facilities for hemp in the U.S. is growing every day. However, as a farmer, it's not a bad idea to have a plan when it comes to selling your biomass. By being proactive and planning ahead, you can increase your chances of continually having a buyer for your plant material each year. Here are some tips that can help you succeed:
Use your resources!

Did you know that the North Carolina Department of Agriculture and Consumer Services maintains a list of

registered hemp processors

? If you haven't found anyone to partner with, you may want to try calling around. It doesn't hurt to make the effort and most processors will probably be impressed that you took the initiative to reach out. 
Enter into an agreement with a hemp broker.

That's right – there are now professionals who specialize in selling hemp. Hiring a hemp broker can help you find a buyer for your biomass with ease and even negotiate for a higher price. However, keep in mind, you will most likely have to pay a fee for their service.
Go to events and expos in North Carolina.

Get to know the other individuals involved in your industry at the local level. Attend local events, expos, and even farmers markets to meet other processors and hemp business professionals.
Sell a high quality product.

No one wants to do business with a grower who sells poor quality hemp. Make sure that you buy high quality hemp seed to start with and attend to your plants diligently throughout the season, testing them as often as you can. The better your product, the better reputation you'll have and the more business you'll earn.
Work with your account manager at CBD Seed Co.

When you buy hemp seed from CBD Seed Co., you'll be assigned a dedicated account manager who will support you along your journey. While they may not be able to sell your hemp for you, they can probably provide you with some resources or give you some advice on where to start.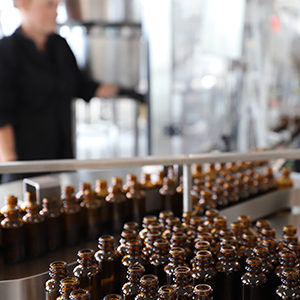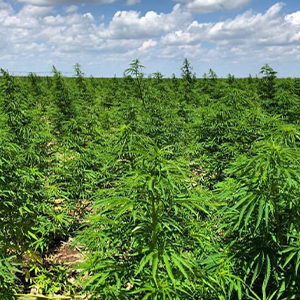 North Carolina Hemp Farming & CBD Seed FAQ
North Carolina CBD Hemp Farming Resources
Learn more about local market updates, cultivation advice, and more for your hemp farm:
September 3, 2020
North Carolina has been going back and forth on banning smokable hemp in a series of bills that have failed to be signed into law. As
[…]
Contact Us To See if We're a Good Fit For North Carolina CBD Farming
Here at CBD Seed CO, we are fully confident that our highest-quality CBD seeds and clones will produce a high yield CBD crop for you.
Our products are organically grown with no traces of pesticides and only the slightest traces of heavy metals.
With a focus on research and development, we have created the seeds and clones with proven genetics, the highest amount of CBD, and the legally required low levels of THC.
Please CONTACT US for more info or to place your order.