What You Need to Know About Growing Hemp Seeds in New Mexico

Are you interested in farming CBD seeds in New Mexico? If so, whether you're a brand new farmer or have decades of experience, there are some important things you need to know.
The growing of industrial hemp for CBD requires being approved for a license by the NM Department of Agriculture's Hemp Program. You'll need to pass an extensive background check. The licenses are annual and must be renewed each year.
There are also various laws and regulations that must be followed to ensure a successful and profitable crop. These regulations can change, so staying on top of them is vital.
It's important that the seeds/clones used are female, with no males. In fact, choice of CBD seeds or clones is one of the most important decisions the farmer needs to make. We suggest buying from a company that has proven genetics, to ensure a crop with the highest amount of CBD and THC within the legal guidelines. Without the optimal CBD the plants can have, a farmer will be leaving money on the table. With too high a level of THC (over 0.3% per dry weight), the crop may be considered "contraband" and might even have to be destroyed, which would be a tragic loss.
We strongly recommend learning everything you can about the regulations and the actual growing/harvesting of industrial hemp… before the first seed goes into the ground. We cannot stress this enough!
Also in this article:
New Mexico Regulations for CBD Growing Clones & Seeds – Links to government regulators
Regions of New Mexico where CBD is Grown
New Mexico Hemp & CBD Seed News
CBD & Hemp Organizations in New Mexico
Contact Us To See if We're a Good Fit For New Mexico CBD Farming
Where to Get Licensed to Grow Hemp Seed in New Mexico
In order to become a hemp farmer in New Mexico, you must obtain a license from the state. The New Mexico Department of Agriculture accepts applications and issues Annual and Continuous Hemp Commercial Research Production Licenses. 
Currently, the Department is working with the USDA to establish a finalized version of their hemp program under the new requirements. The deadline for program submissions to the USDA was November 1, 2020. According to federal regulations, growers can obtain a license directly from the USDA if the state has not adopted a hemp program by this time. While the New Mexico Department of Agriculture is still accepting applications, it strongly encourages growers to review USDA requirements.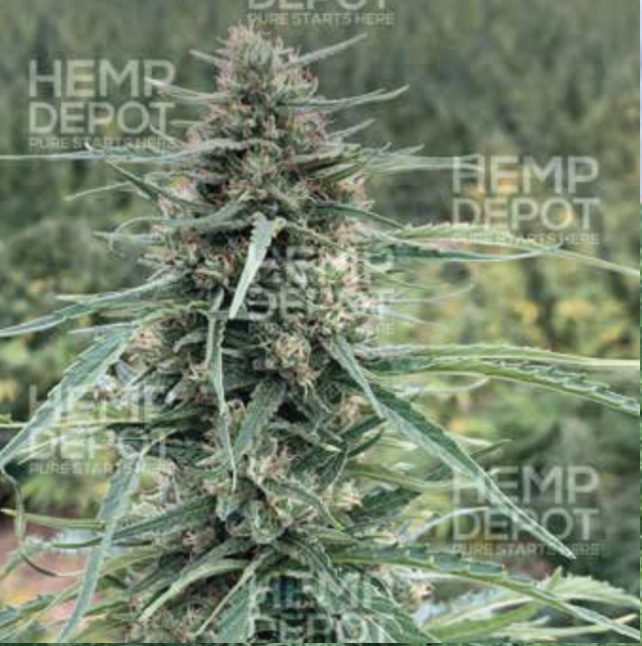 BaOX Feminized Seed
If you're looking for a CBD seed variety that can help you scale your operations and grow your business, our BaOX seed is perfect. Field tested from West Coast to East and down to the Southernmost part of the U.S., our BaOX feminized seed Is a perfect choice for the large scale farmer looking to use mechanization from start to finish.
Cherry HD Feminized Seed
Cherry is a popular variety of hemp because it extracts very well. The only problem with it is that it also grows very slow. We set out to change this! We tested several different breeding combinations to increase vigor, size and strength of Cherry without losing the terpene or cannabinoid content. When we were finished with all of the trials and experiments, we ended up with a variety we were satisfied with. This is what we call Cherry HD. Cherry HD is a early finishing, bigger plant capable of competing with the weeds and creating a quick canopy. She has a sweet smell with a hint of funk.
• Strong field ready structure
• Heavy resin and terpenes
• Ideal for biomass or flower
• 2-3%CBC
• Early finisher, finishes mid to late September depending on geography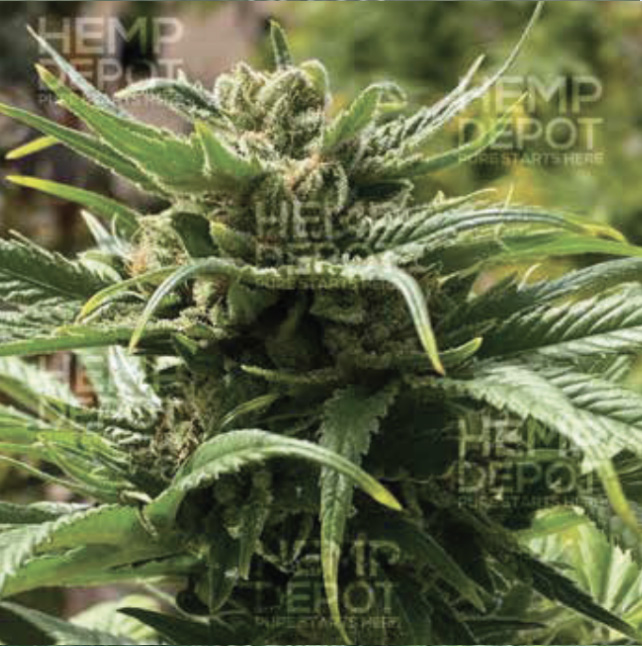 Baox High CBD Hemp Clones
This vigorously growing satlva dominant plant will fill In up to S' spacing and will quickly create canopy to crowd out weeds with tighter spacing (we recommend 30″ x 24″).  BaOX is a favorite among hemp growers because of its many desirable traits. It has strong stalks and stems suited for even the windiest environments with close Inter-nodal spacing. In the end, she truly is an excellent option for producing hemp biomass.
• Quick to create canopy
• Excellent vigor and plant strength
• 26:1 CBD to THC ratio
• Excellent uniformity
• Ideal for biomass
• High in terpenes B-Myrcene and B-Caryophyllene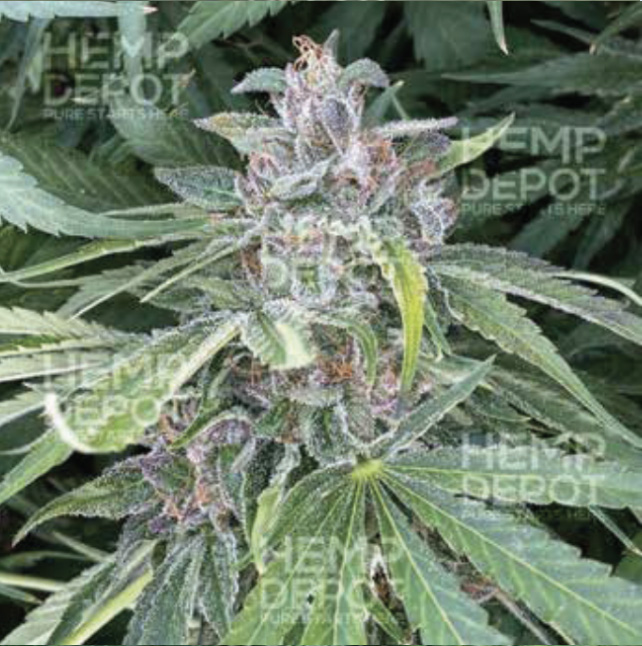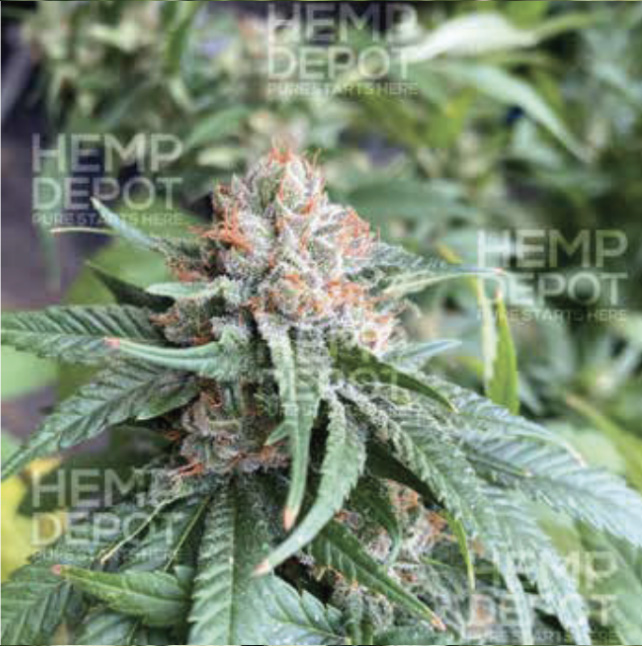 Cherry HD Hemp Clones
Cherry grows a little slower than most so we recommend planting it a little denser. But don't let this deter you. She is worth the wait! This short squat plant grows in a very dense tight bush with thick resinous flowers that stretch to the bottom of the plant. She is a favorite among many because she is highly resinous with nice tight buds. From a business perspective, she is an ideal choice for either extraction of flower. While she is smaller she makes up for it with Cannabinoid content.
• High terpene content
• Dense flowers
• 29:1 CBD to THC ratio
• Can reach 15% CBD or more.
• Finished flower has an almost red or purple hue
• High in terpene b-caryophyllene, farsenene, humulene, limonene, linalool and myrcene
Spectrum Hemp Clones
Clone only, Spectrum takes a slightly longer period of time to flower but once she does she packs on the flower weight quickly.  While she is not the best choice for climates with a shorter growing window, in the right conditions, she is quite miraculous!  She will reward farmers with large resinous buds suitable for extraction or flower. Characterized by strong stems and stalks, she is field ready for any weather.
• High terpene content
• Grows large dense resin coated flowers
• Ideal for biomass or flower 27:1 CBD to THC ratio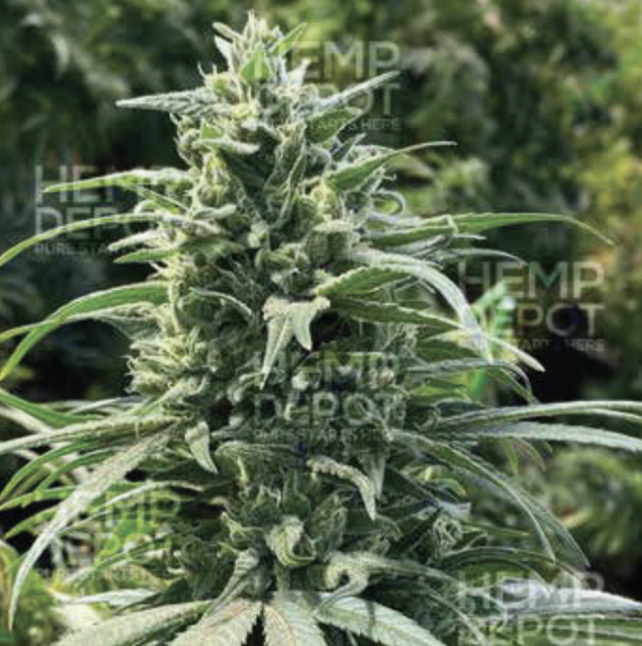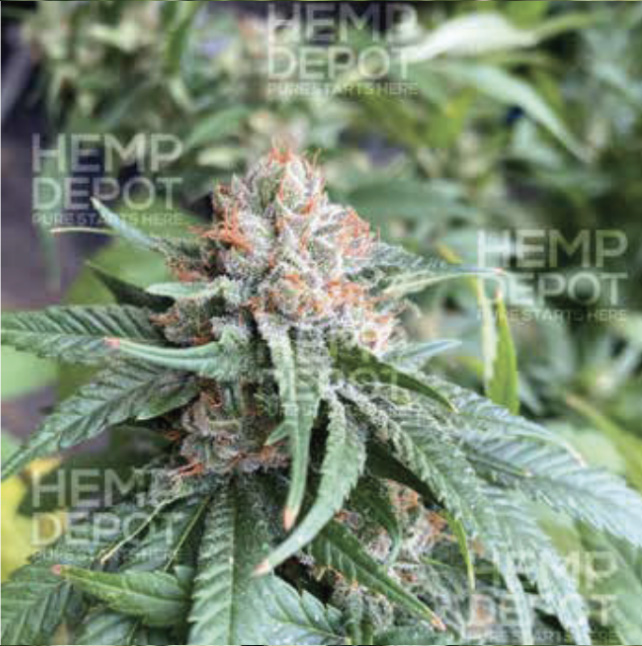 CBG Clones
CBG is quick to flourish and produce flowers. This indica dominant CBG variety is suited perfectly for the Smokable flower Market. Because of her quick growth rate, she makes for quick turnaround time between runs. Heavy resin with large dense flowers make this a popular choice among growers and customers alike.
• Kush like terpene profile
• Can reach up to 25% CBG
• Best for indoor growing
• Needs 20+ hours daylight in Veg
New Mexico Regulations for CBD Growing Clones & Seeds
If you are planning to grow a CBD crop – whether using seeds or clones – you'll need to know the regulations before the first seed/clone goes into the ground! The two websites that provide the info you need are the New Mexico Department of Agriculture and the United States Department of Agriculture.
New Mexico Department of Agriculture – Hemp Program: You can register for a hemp growing license here. A lot of this website was still under construction at the time of this writing, however the NMDA recommends going onto the USDA site, which has an enormous amount of information about regulations, growing a crop, and much more.
Here are some important links that you will find on the NMDA website regarding state regulations for hemp production:
National Resources for Hemp Farming Regulations
United States Department of Agriculture (USDA) Domestic Hemp Program: Here are some of the important links on this site:
USDA Email Update List: Since regulations and legalities of growing and selling hemp and CBD seeds/clones are in flux, we recommend subscribing to this update list. Get all the news you need to know, right into your email inbox.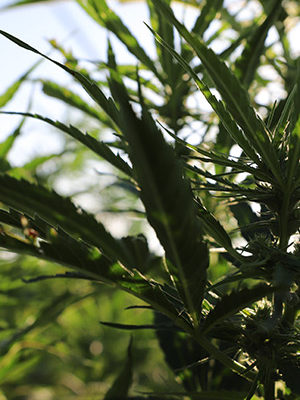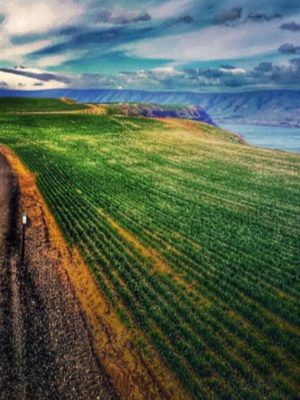 New Mexico's Hemp Biomass Transportation Regulations
According to the USDA, the 2018 Farm Bill legalizes the interstate transportation of hemp within the United States. The USDA confirmed this in Section VI their Interim Final Rule. This means that states cannot interfere with or prohibit the transportation of hemp that is lawfully produced. Farmers and processors in New Mexico should be certain that their crop meets the requirements mandated by the 2018 Farm Bill and the USDA. 
The New Mexico Environment Department is responsible for creating requirements for the transportation of hemp products. NMED is also responsible for creating labeling requirements. Processors should contact NMED to obtain information about labeling and shipping before transporting products made with hemp and/or hemp extract.
Regions of New Mexico where CBD is Grown
To date, the New Mexico Department of Agriculture has licensed more than 7,000 acres and more than 8.3 million indoor square feet for hemp production.
Southern New Mexico has become a hotspot for growing industrial hemp and CBD seeds and clones, in part due to its long hot summers and long history of agricultural production. But heamp farms are spreading across the state, all the way north to Indian Country in the northwest part of the state.
Areas with hemp farming include: Bernalillo, Doña Ana, Rio Arriba, San Juan, Santa Fe, Taos and Valencia counties along with Berino, Las Cruces, Colombus, Estancia, the Hatch and the Mesilla Valleys. If you can grow a food crop, you can grow hemp in the same area!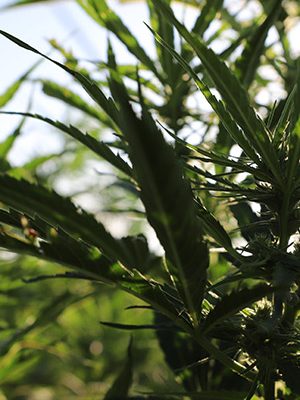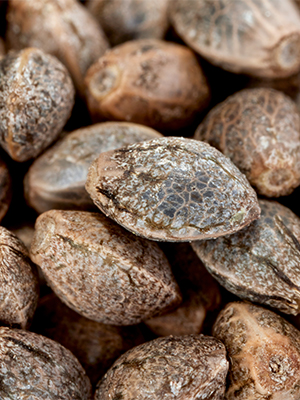 New Mexico Agricultural Regions for Cultivating CBD Hemp
New Mexico's diverse geographical landscape offers many opportunities for industrial hemp cultivation. Here is some information about growing high CBD hemp in New Mexico's various agricultural regions:
The Great Plains Region

: The Great Plains Region of New Mexico runs from a high plateau in the North to the Pecos River in the South. While the Northern part of the area is used primarily for sheep and cattle farms, dry farming and irrigated agriculture is common in the Southern part of the area.

The Colorado Plateau

: While the Colorado Plateau is primarily composed of a desert landscape, there are small areas that can be used for irrigated farming. Pinto beans, hay, alfalfa, winter wheat, and fruit orchards grow quite well in these areas. Hemp farmers should pay close attention to watering and test crops often to ensure that they don't produce too much THC because of the heat.

The Rocky Mountains:

Corn, beans, and squash can be grown in the Rocky Mountain Region of New Mexico along with the Rocky Mountain bee plant. However, because of the elevation, frost is a concern for this region. Farmers should plant hemp varieties with a shorter growing period. 

The Basin and Range Region:

Frequent testing and ample water is key for farmers who wish to cultivate hemp on their land in the Basin and Range Region. Because of the arid climate, farmers should be extra cautious so as not to produce "hot crops."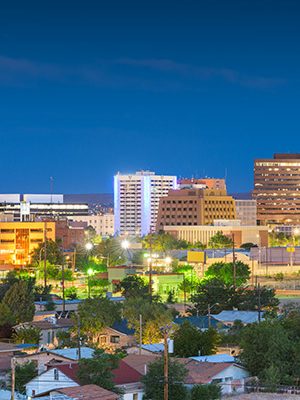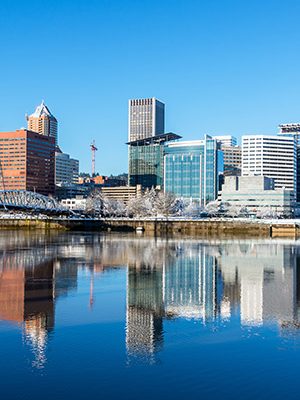 CBD & Hemp Resources for New Mexico Farmers
Gain access to valuable information and insight about New Mexico's industrial hemp industry. The following organizations are reputable sources that provide hemp farmers with a wealth of information.
New Mexico-Based Hemp Organizations
NMHemp.org

: This organization seeks to educate the public about the benefits of hemp and provide information about important legislation updates.

New Mexico Hemp Company

: A for-profit organization that strives to support hemp growers in New Mexico

New Mexico Farmers Marketing Association: Although not specifically a hemp/CBD organization, the New Mexico FMA does hold a 2-day hemp workshop to educate farmers. Join this organization here.
Hemp Industries Association: If you're looking for an organization devoted to promoting hemp and CBD products, we recommend the HIA (Hemp Industries Association). They do not yet have a New Mexico chapter, however you can join HIA here. If interested in starting a chapter in New Mexico, please contact Erin Pully at erin@thehia.org. This nationwide trade organization's mission is to:

Educate the public about the exceptional attributes of hemp products.
Facilitate the exchange of information and technology between hemp agriculturists, processors, manufacturers, distributors and retailers.
Maintain and defend the integrity of hemp products.
Advocate and support socially responsible and environmentally sound business practices.
National Hemp Resources
U.S. Hemp Growers Association

: A nonprofit organization that operates with the mission of supporting hemp growers in the United States and educating them on best practices for cultivation

Vote Hemp

: Vote Hemp is a nonprofit organization that seeks to change U.S. legislation to allow farmers to grow hemp on a commercial scale.

Hempstead Project Heart

: This organization is dedicated to raising awareness of industrial hemp in tribes and communities
Hemp Biomass Selling Tips for New Mexico Farmers
Having a plan in place before harvest can make it much easier to sell your biomass and help you avoid unnecessary stress. Here are some tips and advice that can help you profit more from your transactions and sell your biomass without delay.
Test your soil before buying hemp seed.

It's essential that your hemp passes the rigorous testing that it will undergo at the end of the growing period. Test your soil before planting to make sure that it is free of contaminants.
Buy high quality hemp seed.

The best way to get high quality biomass is to start with high quality seed. If you're selling your biomass to CBD extractors, you need to start with a high CBD seed.
Network like a pro.

No one likes networking events, yet they still go to them. Why? Because they work! It will take some effort on your part to show up at a couple of expos and community events, but it will be well worth it. Doing so gets you involved in your industry at the local level and it's a great way to meet individuals in the hemp processing business.
Sign contracts at the beginning of the season.

There's no need to wait. If you find a processor you want to do business with, suggest signing a contract at the beginning of the growing season. This way, you're not scrambling at the last minute trying to find someone to buy your biomass.
Be careful of the heat!

In New Mexico, overcoming heat is the biggest challenge for hemp farmers. Be sure that your crops don't get too stressed otherwise they'll produce too much THC. Test your plants a lot and make sure they get adequate (but not too much) water.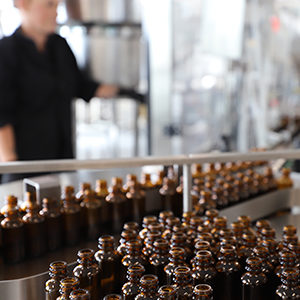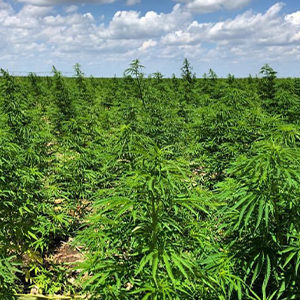 New Mexico Hemp Farming & CBD Seed FAQ
New Mexico CBD Hemp Farming Resources
Get detailed information and insight about market updates, cultivation advice, and more for your hemp farm:
September 3, 2020
Until recently many parts of New Mexico, in the South especially, were full of empty or abandoned areas ripe for industry. Enter hemp. Now, in places
[…]
July 1, 2020
New Mexico boasts one of the most rapidly growing agricultural hemp markets in the country. As of late 2019, the state had issued licenses for more
[…]
July 1, 2020
2018 was a historic year for New Mexico's agriculture industry. The federal government passed the Farm Bill, categorizing industrial hemp as an "agricultural commodity" and legalizing
[…]
Contact Us to See if We're a Good Fit For New Mexico CBD Farming
Our highest quality, organic hemp and CBD seeds and clones come from plants we raised on our own Colorado farms.
They have proven genetics and are designed to grow a crop with the highest amount of CBD, but only the legal limit of THC.
This process can be a bit complicated and we're here to help. Why not take advantage of our years of experience?
Please peruse our website, it's filled with useful information!
Contact us with your questions or to place your CBD seed or clone order.