What You Need to Know About Growing CBD Seed in Nebraska

Are you thinking of becoming a hemp grower in Nebraska? It is a great place to be successful with this lucrative crop and the Nebraska government is fully supportive of their farmers who are getting into it. But whether you've been farming for years or you're brand new, you'll need to be very familiar with both the state's hemp program regulations, as well as the federal regulations as set forth by the United States Department of Agriculture.
Here are some of the things you need to know about industrial hemp farming.
Most hemp today is sold for CBD production. CBD offers a higher price than selling your crop for rope, paper, fuel, or any of the other products made from this crop.
Therefore, if you do farm hemp, your choice of CBD seeds or clones is very important. You want them to be genetically proven to grow plants with the highest possible amount of CBD.
You'll have to have your crop tested… if it tests over the legal limit for THC (0.3% per dry weight), it might have to be destroyed.
To avoid this type of disaster, learn everything you can before your first CBD seed goes into the ground. With this crop (and the changing regulations), education is key.
Also in this article:
Nebraska Regulations for CBD Growing Clones & Seeds – Links to government regulators
Regions of Nebraska where CBD is Grown
Nebraska Hemp & CBD Seed News
CBD & Hemp Organizations in Nebraska
Contact Us To See if We're a Good Fit For Nebraska CBD Farming
Where to Get Licensed to Grow CBD Seed in Nebraska
In January of 2020, the USDA approved Nebraska's state hemp plan. This means that the Nebraska Department of Agriculture (NDA) now has the authority to regulate all activities related to the sale, cultivation, handling, and processing of industrial hemp. 
Before you can plant CBD seed in Nebraska, you will need approval from NDA. You can download the application for a Cultivator License online. However, it's important to note that NDA requires all applications to be submitted either by mail or in-person. At this time, online submission is not an option.
Along with your application, you will need to submit a payment for the application fee and registration fee. In Nebraska, the application fee for a hemp license is $150 and is non-refundable. The registration fee is $600 per site. 
The Department asks that you wait at least two weeks before inquiring about the status of your application. Be patient; you'll have your license soon enough and will be able to venture into the lucrative business of cultivating hemp!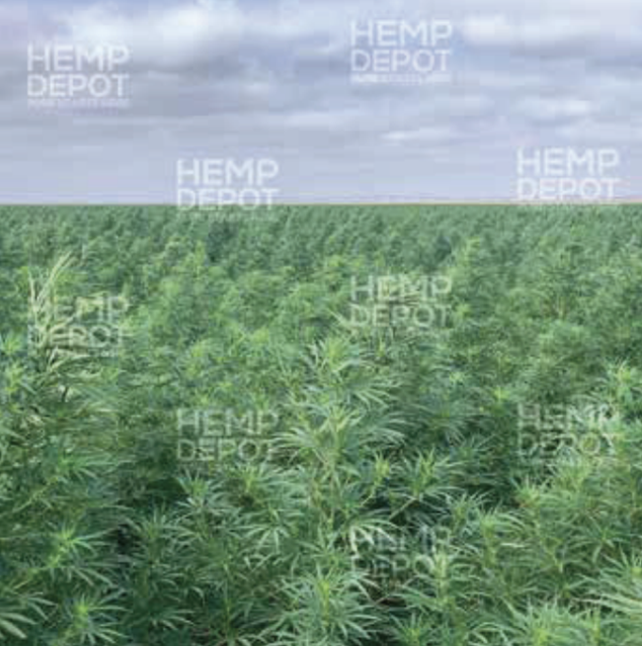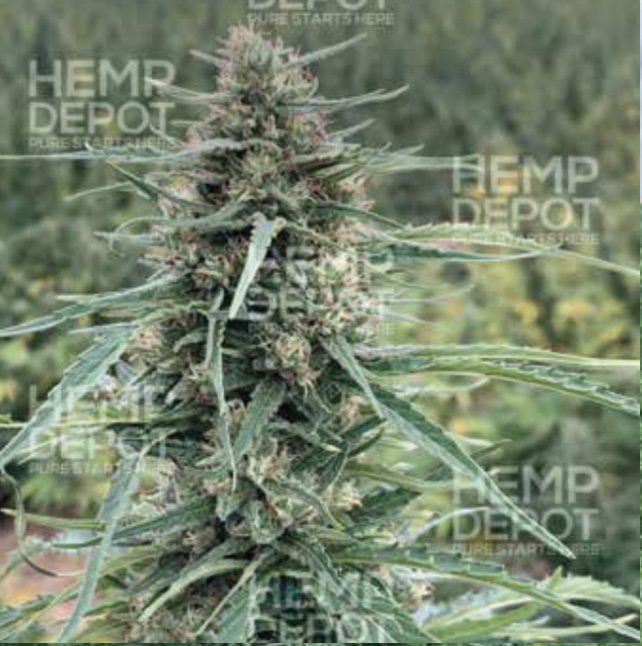 BaOX Feminized Seed
Robust, weather resistant, and easy to grow, BaOX is an excellent choice for farms located in all areas of Nebraska. Field tested from California to Michigan and down to Florida, Our BaOX feminized seed Is a true winner and is an excellent option for operations large and small.
Cherry HD Feminized Seed
Increase your chances of securing a contract with a processor by selling hemp that's primed for extraction! Our Cherry HD hemp seed is the new and improved version of traditional Cherry. While regular Cherry extracts very well, it unfortunately also grows very slow. We set out to change this! We experimented with many different breeding combinations to increase vigor, size and strength without sacrificing terpene or cannabinoid content, the result of these trials is what we call Cherry HD. Cherry HD is the new and improved version of a popular hemp variety. It's an early finishing, bigger plant capable of competing with the weeds and creating a quick canopy. She has a sweet smell with a hint of funk.
• Strong field ready structure
• Heavy resin and terpenes
• Ideal for biomass or flower
• 2-3%CBC
• Early finisher, finishes mid to late September depending on geography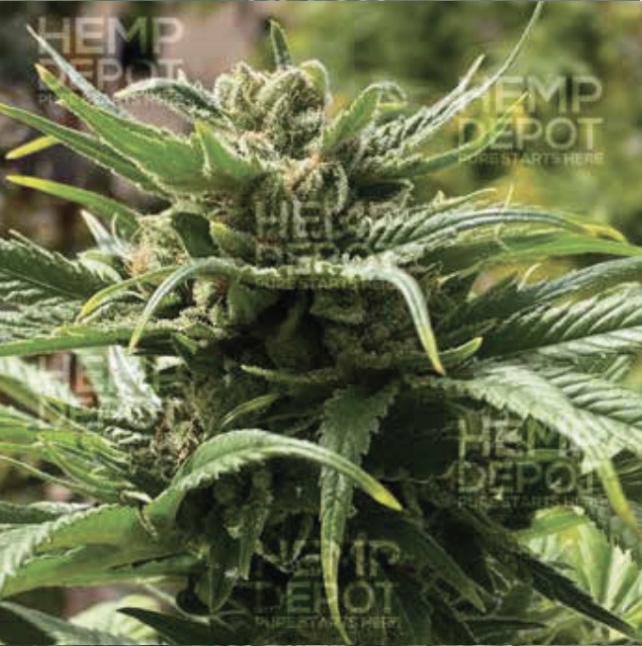 Baox High CBD Hemp Clones
Even the vicious winds and weather conditions of Nebraska are no match for our Baox hemp clones! This vigorously growing satlva dominant plant will fill In up to S' spacing and will quickly create canopy to crowd out weeds with tighter spacing (we recommend 30″ x 24″). There's a reason that BaOX is a go-to variety for many hemp farmers. It has strong stalks and stems suited for even the windiest environments with close Inter-nodal spacing making her an excellent candidate for biomass.
• Quick to create canopy
• Excellent vigor and plant strength
• 26:1 CBD to THC ratio
• Excellent uniformity
• Ideal for biomass
• High in terpenes B-Myrcene and B-Caryophyllene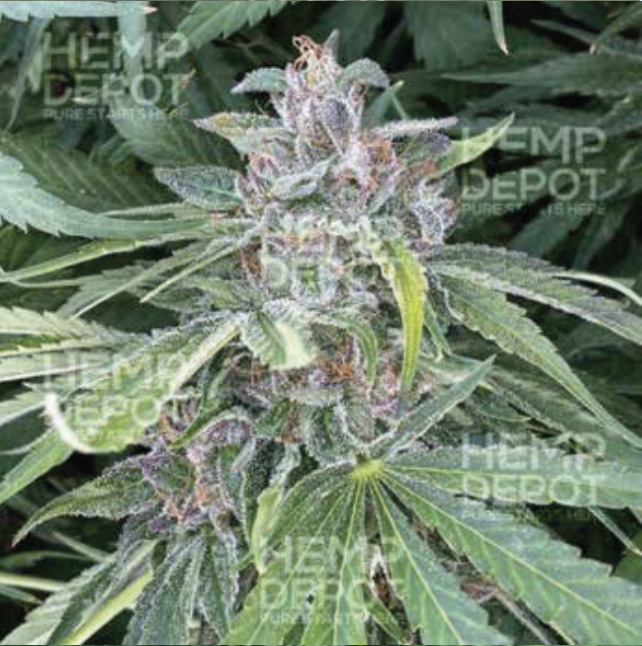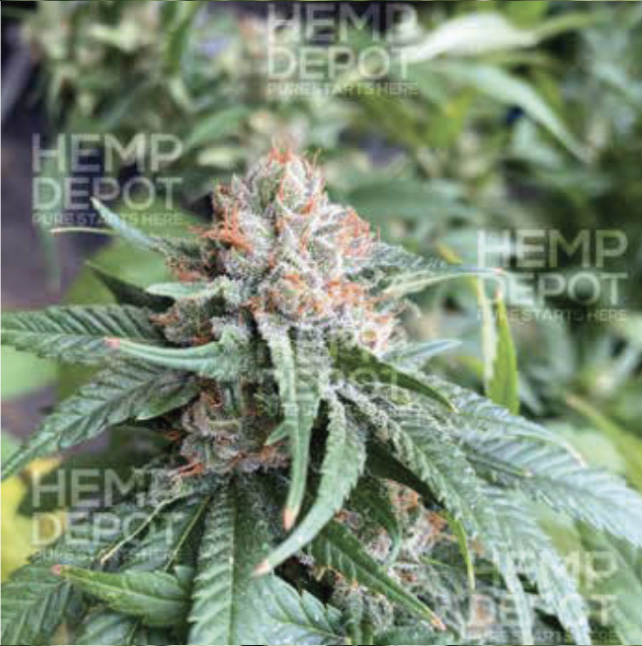 Cherry HD Hemp Clones
You can't go wrong with Cherry hemp clones for your Nebraska farm. This variety packs a punch in terms of cannabinoids! Cherry is a short, full plant that grows in a very dense tight bush with thick resinous flowers that stretch to the bottom of the plant. These hemp clones are very resinous with nice tight buds. They are an optimal choice for either extraction of flower. Cherry grows a little slower than most so performs best when planted a little denser. While she is smaller she makes up for it with Cannabinoid content.
• High terpene content
• Dense flowers
• 29:1 CBD to THC ratio
• Can reach 15% CBD or more.
• Finished flower has an almost red or purple hue
• High in terpene b-caryophyllene, farsenene, humulene, limonene, linalool and myrcene
Spectrum Hemp Clones
Clone only Spectrum is a little slower to flower but don't let this give you the wrong idea. This one is worth the wait! Once she does flower, she packs on the flower weight quickly. While she is not ideal for climates with a shorter growing window, she should perform just fine in Nebraska's mild weather conditions. Spectrum will reward farmers with large resinous buds suitable for extraction or flower. Strong stems and stalks she is field ready for any weather.
• High terpene content
• Grows large dense resin coated flowers
• Ideal for biomass or flower 27:1 CBD to THC ratio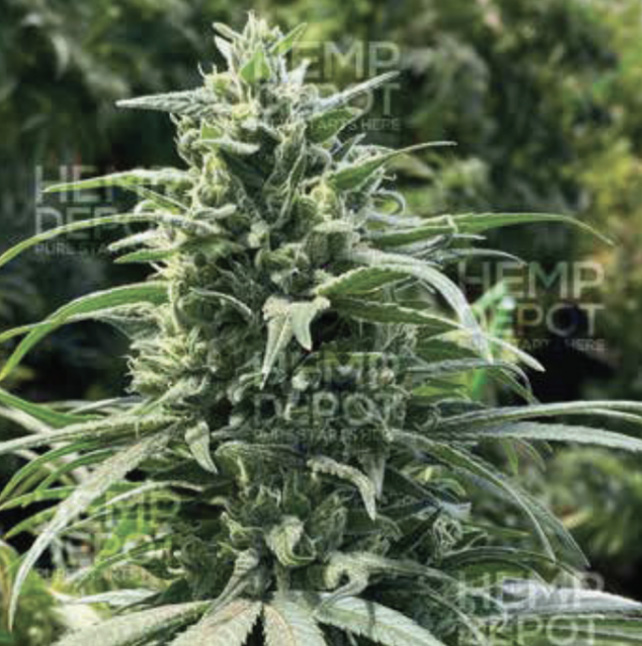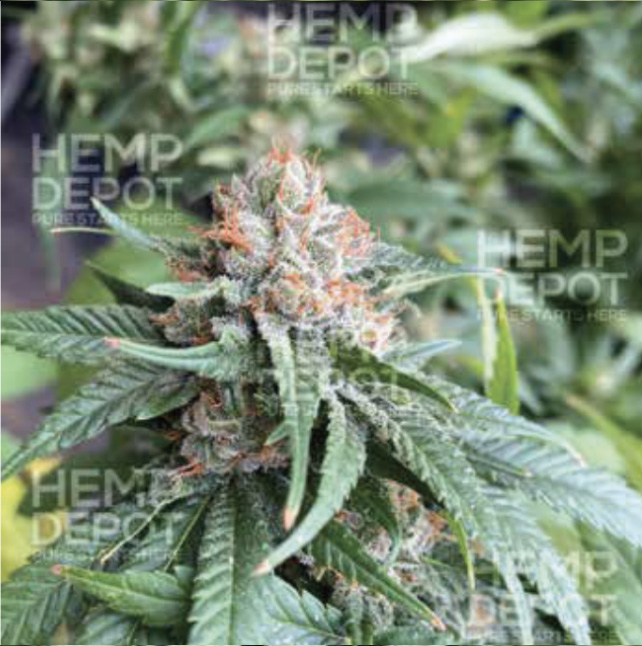 CBG Clones
If you want to diversify your hemp farm or differentiate yourself from competitors, consider our CBG clones! CBG is a fast growing indica dominant CBG variety suited perfectly for the Smokable flower Market. Fast growing and even faster to flower she makes for quick turnaround time between runs. Wonderfully resinous with large dense flowers, our CBG clones produce fantastic plants that are a favorite among growers and customers alike.
• Kush like terpene profile
• Can reach up to 25% CBG
• Best for indoor growing
• Needs 20+ hours daylight in Veg
Nebraska Regulations for CBD Growing Clones & Seeds
Know your regulations; stay on the right side (and the profitable side) of the law! When it comes to regulations, there are two websites that you'll want to study.
The Nebraska Department of Agriculture, which runs their Hemp Program. Find out about licensing requirements and how to get a hemp grower's license in their FAQ. It covers growing, pesticides, testing, where to get seeds, and so much more. Use this site as an invaluable reference for growing a successful (and legal) hemp crop.
United States Department of Agriculture (USDA): Learn the federal regulations for the growing of industrial hemp on this website. There's so much great information here; take a look at a few of the articles they've made available to assist farmers in growing industrial hemp/CBD seeds:
Because the regulations for the growing of hemp and CBD are in flux, you'll want to stay up to date. Do it the easy way by signing up for the USDA's email update list.
Nebraska State Regulations
Here are some useful links you will find on the NDA website:
National Resources for Hemp Regulations
In addition to the USDA website, you may also find these resources helpful for learning about federal hemp regulations:
FDA

: The FDA is in charge of regulating processed hemp goods. If you have questions about hemp in food, beverages, cosmetics, or any other consumer products, this is a good place to start. 

USDA Agricultural Marketing Service

: The AMS is a branch of the USDA that supports agricultural businesses by providing information about marketing and research. If you have questions about the hemp market or how you can grow your business, this is a good place to look.

National Institute of Food and Agriculture (NIFA)

: NIFA is in charge of agricultural sciences. Their goal is to advance the state of agriculture in the U.S. through scientific research and studies. If you are interested in participating in federal research, you should definitely check out the NIFA website.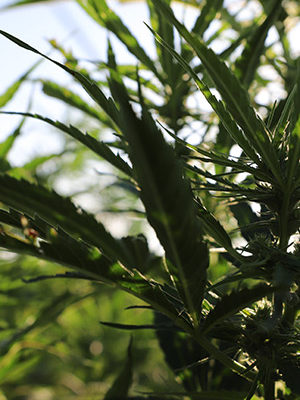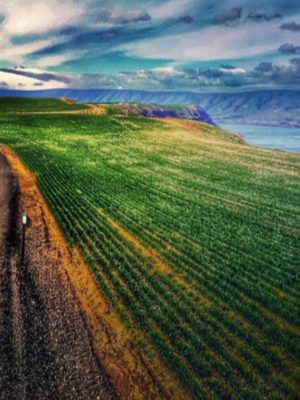 Nebraska's Hemp Biomass Transportation Regulations
In Nebraska, you do not need a license to transport hemp from a cultivation facility to a processing facility. You also do not need a license to transport hemp seeds or finished hemp products. However, if you intend to possess or store hemp for any period of time, you need a license to do so.
When you are transporting hemp, you need to have your license with you as well as a copy of the test results. This is required by Nebraska law. When shipping hemp, licensees may give notice to state patrol officials up to 7 days prior to the day of shipment. Licensees are also required to keep thorough records documenting all shipments. Records must include the date of shipment, the point of origin and destination, the name of the person sending and receiving the shipment, and the vehicle identification number of the vehicle transporting the hemp.
Regions of Nebraska Where CBD is Grown
Nebraska is a big agricultural state, and their soils are very well suited for the growing of CBD/industrial hemp.
Grain corn has traditionally been Nebraska's most important and valuable crop, worth more than 1/5 of the total agricultural production of the state.
But Nebraska's farmers are eager to try their hand at a hemp crop.
Some of the areas CBD is being grown in Nebraska include: Plattsmouth, Lincoln, and the following counties.
Richardson County; Buffalo County; Dodge and Saunders counties; Otoe County; Platte County; and Cass County. It is also being grown on the Winnebago Tribe's land.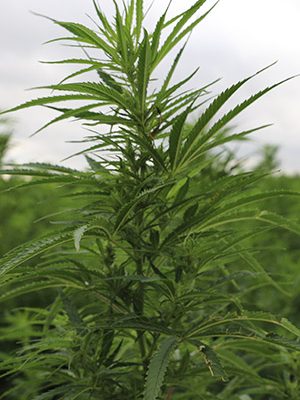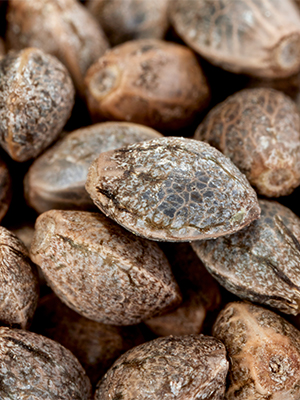 Nebraska Agricultural Regions for Cultivating CBD Hemp
Agriculture contributes over $25 billion to Nebraska's economy each year. Farmers will find bountiful opportunities for growing hemp in the Cornhusker State, from the state's westernmost regions to land in the far east. Here is some information about growing hemp in Nebraska's farming regions:
Eastern Nebraska

: Eastern Nebraska includes the Dissected Till Plains. This area marks the far western border of the Corn Belt in the United States. The landscape is composed of rolling hills and deep soil, which makes it excellent for hemp farming. Corn, soybeans, and many other crops are widely cultivated in this area. 

Western Nebraska:

Located in Western Nebraska is the Platte River, which is home to many large scale farming operations. Ag businesses here produce everything from wheat, hay, and beans to sugar beets, sunflower seeds, and sorghum. Though it is slightly drier than the Eastern half of the state, the open, rolling prairies provide excellent conditions for growing a variety of crops. Many varieties of hemp should perform well in this area.
Nebraska Sandhills:

The landscape here is composed mainly of sand dunes, though there are some areas with sloping grassy hills, valleys, and lakes. Soil conditions vary quite drastically throughout this region, so it's important that farmers test soil before planting or purchasing land.
Nebraska Hemp & CBD Seed News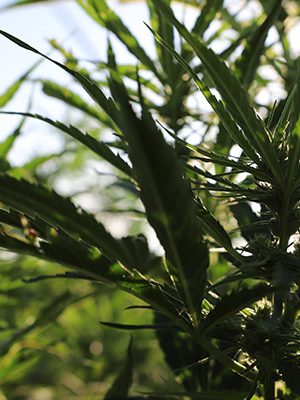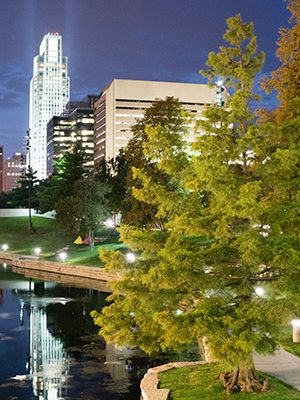 CBD & Hemp Resources for Nebraska Farmers
There are several fantastic national organizations that provide support, networking, and even a massive amount of info about how to grow a successful crop. Take a look at these Nebraska-based hemp organizations and national organizations. 
Nebraska-Based Hemp Organizations
Nebraska Hemp Association

: This organization operates with the goal of revitalizing the hemp industry in Nebraska and extending research on hemp. Membership through this organization is free!

Midwest Industrial Hemp Association

: This organization is committed to helping hemp producers located in the Midwest. They provide education, legal assistance, and vital information for hemp farming businesses.

Midwest Hemp Council

: This group is dedicated to promoting the hemp economy in the United States. Members are invited to participate in the organization's exclusive Policy Circle and also receive discounts on education and networking events.
National Hemp Resources
National Hemp Association: Although not specifically a Nebraska organization, the NHA cutting edge information about producing and growing CBD, along with terrific networking opportunities. Become a member of the NHA here. Their webinar series for members is second to none; here are some of the topics available for viewing:

CBD Cultivation Best Practices
Fiber and Grain Cultivation Best Practice
Selecting Genetics
How to Read a Certificate of Analysis
Understanding THC Testing
CBD Extraction Methods
Taking Products to Market

The Hemp Industries Association (The HIA): The HIA is a non-profit trade association representing 1,500 plus supporting, farming and business members. According to their website, "they stand for the fair and equal treatment of industrial hemp and it's opportunities in agriculture and in the marketplace. The Association is dedicated to education, industry development, and the accelerated expansion of hemp world market supply and demand but is focused on the rebirth of the hemp industries in the United States."
Become a member of the HIA here!
Find a list of other U.S. hemp organizations at HempToday.com.
Hemp Biomass Selling Tips for Nebraska Farmers
Starting out as a hemp farmer is an exciting venture. However, it can be intimidating to venture into an industry which you have no experience in. Fear not. The experts here at CBD Seed Co. are here to help! Whether you're looking for information on cultivation best practices or buying CBD seed in Nebraska, we're ready to assist. Here are some tips that can help you navigate one of the most challenging aspects of hemp farming – selling biomass!
Buy land that is suitable for hemp farming.

Some areas of Nebraska, such as the Sandhills Region, may not be suitable for growing hemp because of the soil conditions. Therefore, it is vital to test the soil before you purchase a plot of land. In order to sell biomass, you must successfully produce it first!
Buy high CBD hemp seed.

Remember, a processor's main goal is profit as much as possible. This means that they want biomass that has a high CBD content. Therefore, it's vital that you start with high CBD hemp seed in order for your operations to be a success.
Go to networking events.

Attend expos, conferences, and all other hemp-related events in your area. This is the best way to become acquainted with the processors in your vicinity.
Hire a hemp broker.

Did you know that the Nebraska Department of Agriculture actually provides licenses for hemp brokers? These individuals are charged with the task of finding a buyer for biomass. Working with a broker can save you a lot of time and stress.
Sign future contracts.

If you find a processor you like, why not sign a long-term business agreement? This way, you can avoid the hassle of trying to find a buyer each year.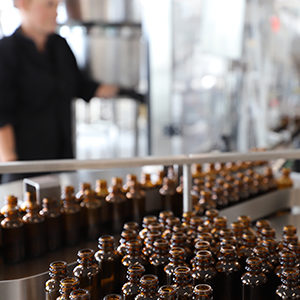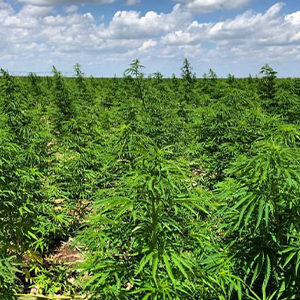 Nebraska Hemp Farming & CBD Seed FAQ
Nebraska CBD Hemp Farming Resources
Learn more about local market updates, cultivation advice, and more for your hemp farm:
February 9, 2021
Colorado's hemp industry is growing exponentially year over year. More and more players are getting in on the action taking place in the CBD market and
[…]
February 9, 2021
Thinking about growing CBD seed in Colorado? There's never been a better time to get started. Now, hemp producers in Colorado can add CBD food and
[…]
February 9, 2021
2020 was the first major season for growing CBD hemp seed in Texas. After state laws were passed in 2019 that approved hemp production, many farmers
[…]
Contact Us To See if We're a Good Fit For Nebraska CBD Farming
Would you like to purchase CBD seeds and clones with the highest quality genetics? Genetics that have been proven on our own farms in Colorado?
Would you like to plant CBD seeds or clones that are organic, and guaranteed to be all female?
Please peruse our site and take advantage of all the information contained within.
And then, why not contact us? We're here to help!
Contact us with any questions or to place your CBD seed/clone order!