What You Need to Know About Growing CBD Seeds in Missouri

Growing hemp in any state in the US requires a thorough understanding of the local regulations and Missouri is no different.  In order to properly and profitably take all the steps necessary to grow hemp (buying CBD seeds, selecting fertilizers, and processing the biomass)  you must first have a clear picture of what the state of Missouri requires. Happily, there are a variety of sources out there, including our own experts here at CBD Seed Co.
Where to Get Licensed to Grow CBD Seed in Missouri
The Missouri Hemp Plan received official approval from the FDA in September of 2020. Now, farmers can legally grow hemp in the state so long as they adhere to certain requirements. This means that in order to get started with growing CBD seed on your Missouri farm, you will need to obtain a permit.
Applications to become a hemp producer in Missouri can be obtained online. You will need to download the necessary forms and mail them to the following address: Missouri Department of Agriculture, Industrial Hemp Program, PO Box 630, Jefferson City, MO 65102-0630 
Along with these forms, you must also complete a criminal background check and pay the annual application fee. This fee is $750 and can be submitted in the form of a personal check, business check, money order or cashier's check. Background checks must be submitted within 30 days of applying. You will need to provide the Missouri Department of Agriculture's registration number, which is 8249. 
If you want to sell hemp seeds, propagules, clones, or seedlings, you will also need to obtain a Seed Permit. This permit is only required if you are located in the state of Missouri and is not required for out of state seed sellers.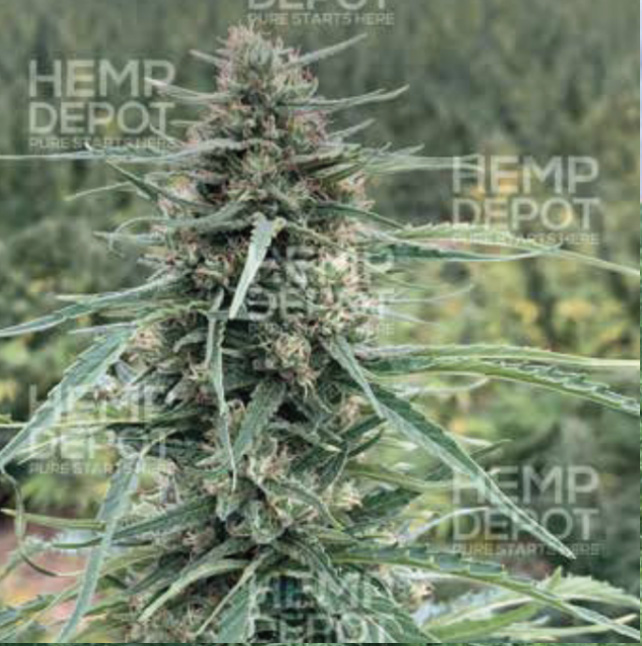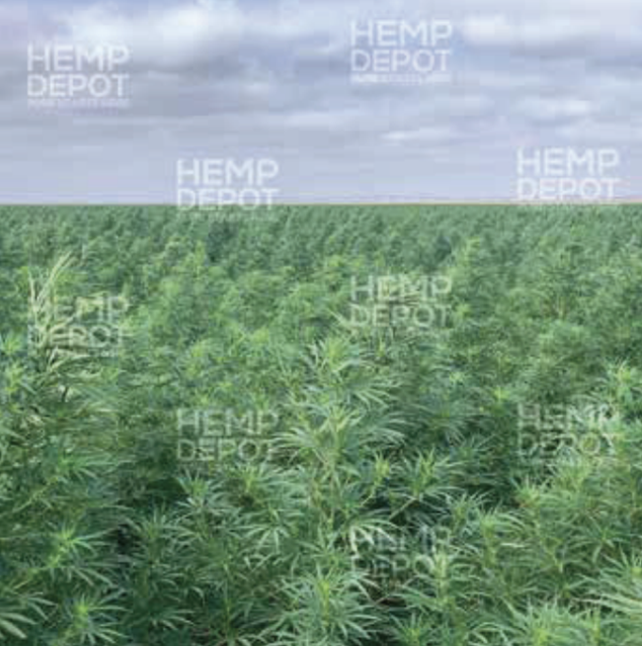 BaOX Feminized Seed
Our BaOX feminized seed has undergone rigorous field testing to ensure its quality and strength. This variety is a fantastic option for the large scale farmer looking to use mechanization from start to finish, but small farm operators won't be disappointed either! Her cannabinoid profile and terpene content truly set her apart from the rest.
Cherry HD Feminized Seed
Since the CBD boom, Cherry has been a popular choice among growers. This is mainly due to the fact that it extracts very well. However, there is a catch when it comes to Cherry: it grows very slow. We set out to change this! We tested many different breeding combinations to increase vigor, size and strength of Cherry. Our goal was to improve the plant slightly without sacrificing terpene or cannabinoid content. When we were done, we ended up with we call Cherry HD. Cherry HD is a early finishing, bigger plant capable of competing with the weeds and creating a quick canopy. She has a sweet smell with a hint of funk.
• Strong field ready structure
• Heavy resin and terpenes
• Ideal for biomass or flower
• 2-3%CBC
• Early finisher, finishes mid to late September depending on geography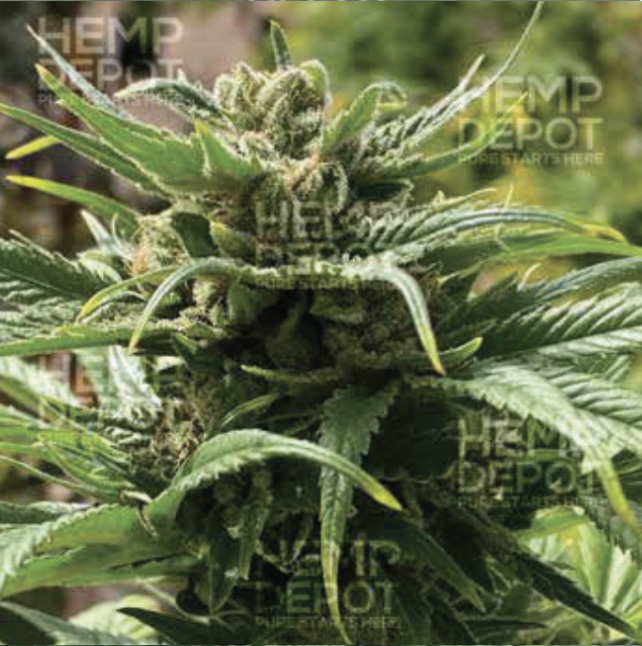 Baox High CBD Hemp Clones
Our BaOx CBD hemp clones are a guaranteed win. They're strong and sturdy, and also exhibit a great cannabinoid profile. This vigorously growing satlva dominant plant will fill In up to S' spacing and will quickly create canopy to crowd out weeds with tighter spacing (we recommend 30″ x 24″). A great option for beginners and veteran hemp farmers alike, BaOX has strong stalks and stems suited for even the windiest environments with close Inter-nodal spacing. Her wonderful qualities make her an excellent candidate for biomass.
• Quick to create canopy
• Excellent vigor and plant strength
• 26:1 CBD to THC ratio
• Excellent uniformity
• Ideal for biomass
• High in terpenes B-Myrcene and B-Caryophyllene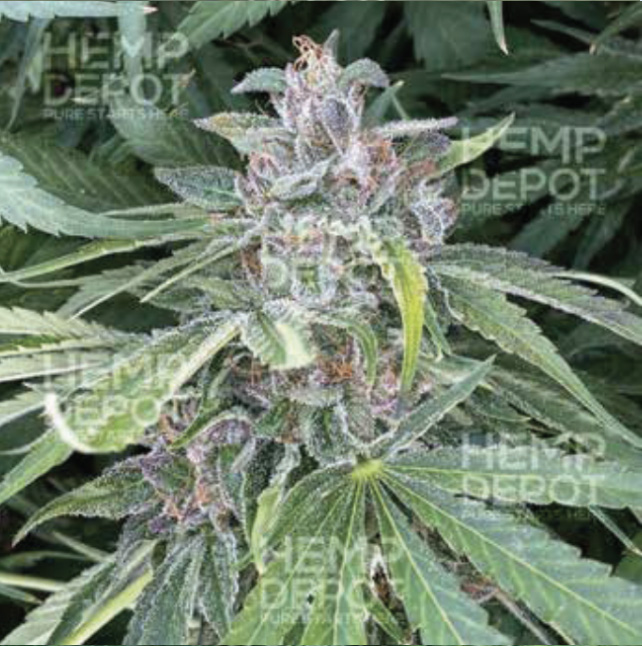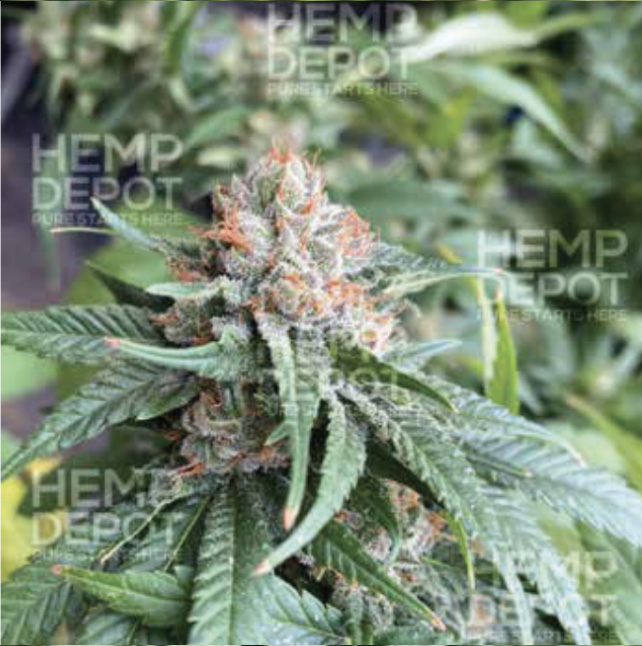 Cherry HD Hemp Clones
Cherry is a short squat plant, but don't underestimate her! Give her time and you'll be pleased with the results! This variety  grows in a very dense tight bush with thick resinous flowers that stretch to the bottom of the plant. She is quite resinous  with nice tight buds. She is a great option for all ventures and is an excellent choice for either extraction or flower. Cherry grows a little slower than most so performs best when planted a little denser. While she is smaller she makes up for it with Cannabinoid content.
• High terpene content
• Dense flowers
• 29:1 CBD to THC ratio
• Can reach 15% CBD or more.
• Finished flower has an almost red or purple hue
• High in terpene b-caryophyllene, farsenene, humulene, limonene, linalool and myrcene
Spectrum Hemp Clones
Clone only Spectrum is a little slower to flower but don't let that turn you away. Once she does flower, she packs on the flower weight quickly. While she may not be the best option for other climates with a shorter growing window, she should perform quite brilliantly in Missouri's environment. She will reward farmers with large resinous buds suitable for extraction or flower. Strong stems and stalks she is field ready for any weather.
• High terpene content
• Grows large dense resin coated flowers
• Ideal for biomass or flower 27:1 CBD to THC ratio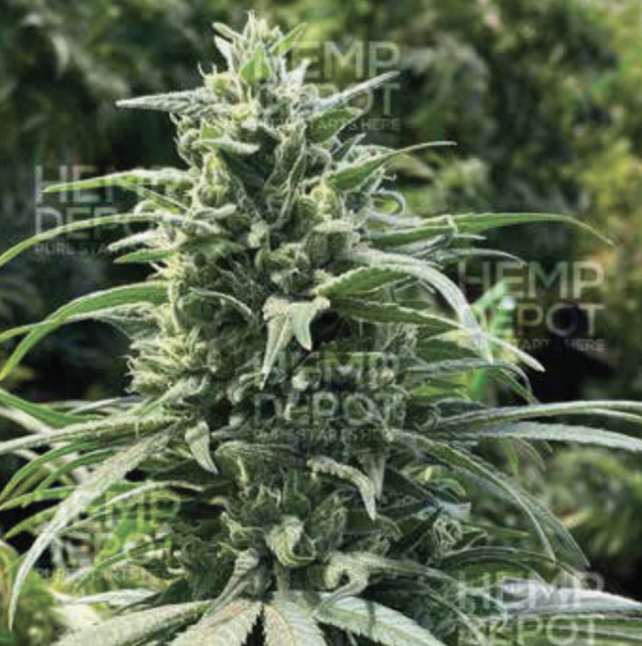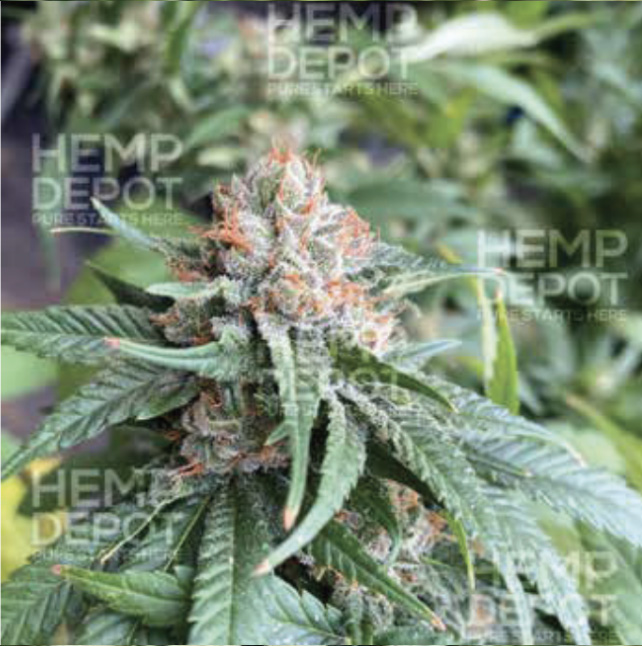 CBG Clones
If you're looking for something different than the usual high CBD clone, consider our CBG variety! CBG is a fast growing indica dominant plant. CBG varieties are gaining traction quickly and are suited perfectly for the Smokable flower Market. Fast growing and even faster to flower she makes for quick turnaround time between runs. Heavy resin with large dense flowers make this a win win for grower and customer alike.
• Kush like terpene profile
• Can reach up to 25% CBG
• Best for indoor growing
• Needs 20+ hours daylight in Veg
Missouri Regulations for CBD Growing Clones & Seeds
When considering becoming a hemp farmer here in Missouri, and even after you already are, your state government rules are critical to know and abide by. Here are all of the links you'll need to become familiar with Missouri's hemp regulations:
Missouri Department of Agriculture: The Missouri Department of Agriculture is in charge of regulating hemp farming in the state of Missouri. On the Department's website, you can find important information about rules, registration, pesticides, permit renewals, and more.
Here are some useful links you can find on the MDA website:
National Resources for Hemp Regulations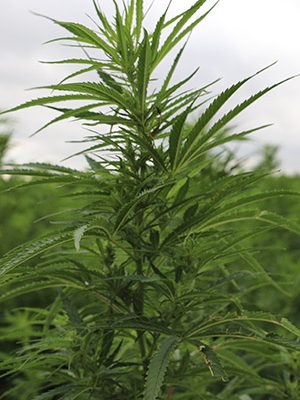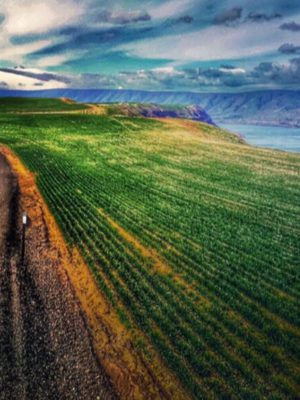 Missouri's Hemp Biomass Transportation Regulations
In Missouri, viable hemp, whether transported by a producer or a third party, must be accompanied with certain documents. This includes a copy of a valid producer registration or agricultural hemp propagule and seed permit, a certificate of analysis for each lot in transport, a bill of lading, if applicable, and a chain of custody form, if applicable. If a third party is transporting the hemp, they are exempt from the permit/registration requirements, but must comply with all other requirements. 
Regions of Missouri where CBD is Grown
Hemp is a hardy plant and CBD seeds will grow in many climates. But, some places in the US are better for successfully growing it.  It varies from state to state and sometimes region to region. In Missouri, you are lucky to have some of the most fertile soil in the country.  In fact there are more than 100,000 farms in Missouri or two-thirds of the all the state's land acreage. This means farms in the fertile Ozark Plateau to the Bootheel Region are all suitable for hemp farming. For a better understanding of your Missouri planting zone go here.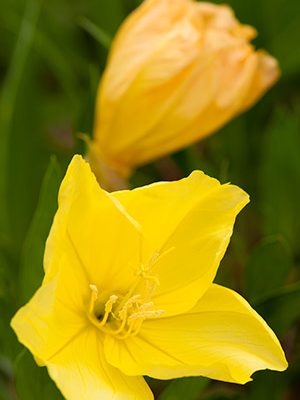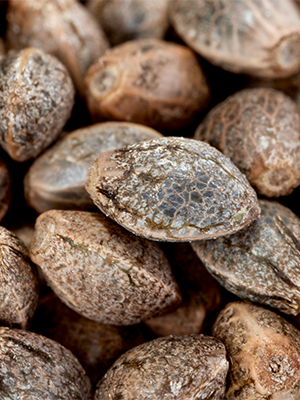 Missouri Agricultural Regions for Cultivating CBD Hemp
In addition to learning about all of the rules and regulations for growing CBD hemp in Missouri, farmers are also tasked with finding suitable land. Since hemp is a hardy crop, it will grow pretty much anywhere. However, certain conditions will dictate what varieties can be grown and/or when they should be planted. Some areas also have a natural advantage due to soil fertility, weather conditions, and/or climate. Here is some information about growing hemp in Missouri's various agricultural regions:
Southeastern Lowland

: The Southeastern Lowland is by far the most productive agricultural region in the state. It is located in the Ozark Plateau, which is known for its desirable growing conditions. Cotton, rice, and soybean are all widely cultivated in this area. Many varieties of hemp should fare well in these conditions. 

Loess Hills

:This region is known for its extremely fertile soil. Large scale hemp production is possible here due to the abundance of rural land and excellent growing conditions. 

Osage Plains:

This area also produces a significant amount of Missouri's agriculture. While the land is unlevel in some areas, others are well suited for growing row crops. Hemp producers may have good luck operating a small scale farm in this area.
Springfield Plateau:

The soil in the Springfield Plateau region isn't as high quality as some other areas of Missouri, but it is still used for farming. With a little bit of research, farmers may be able to find the right land for hemp production. However, we recommend testing the soil before planting and fertilizing based on results.
Missouri  Hemp & CBD Seed News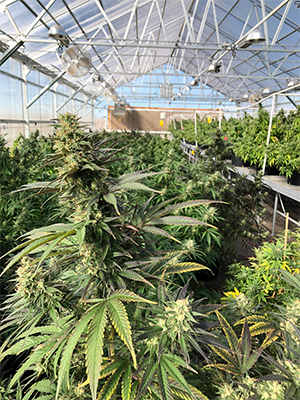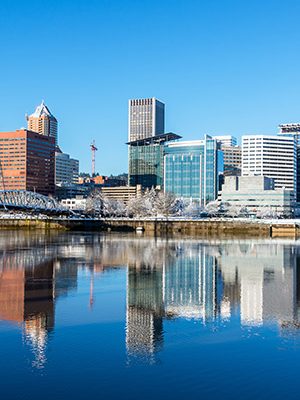 CBD & Hemp Resources for Missouri Farmers
The most challenging part about hemp farming is getting started. Once you have some time under your belt, you'll know how to navigate the common challenges faced by your industry. Joining a hemp organization is a great way to network and learn from others. You can also gain access to valuable insight and resources that can help you become successful as you pursue your new trade. Here are some of the organizations that we recommend:
Missouri-Based Hemp Organizations
Missouri Hemp Association

: This is a Missouri based organization that's dedicated to supporting hemp farmers, processors, and manufacturers by providing valuable resources and information.

Missouri Hemp Producers

: This organization is focused on expanding Missouri's agricultural markets to include new opportunities for hemp.

Missouri Hemp Trade Association

: The Missouri Hemp Trade Association is a member-based organization that offers guidance to individuals and businesses involved in the hemp trade. 
National Hemp Organizations
Hemp Biomass Selling Tips for Missouri Farmers
Being a successful hemp producer requires more than just knowledge of cultivation techniques. You also need to know how to find a processor and sell your biomass at the right price. Here are some tips that can help you sell your hemp biomass successfully in Missouri:
Work with a reputable seed distributor.

If you want to sell your hemp to a CBD processor, it is absolutely vital that you plant high quality CBD hemp seed. Don't choose a seed distributor just because of their prices. Instead, focus on quality. That way, you have a better chance of ending up with plants that are profitable to sell. 
Master the basics.

It's one thing to know the best practices for cultivating hemp. It's another thing to use them. But if you want to get the highest price possible for your biomass, you need to make sure it's good quality. Focus on your technique and you'll end up with better results.
Meet as many processors as possible.

Network, network, network. The more processors you meet, the more negotiating power you have. 
Sign a contract at the beginning of the season.

Don't be afraid to sign an agreement with a processor before harvest. If the price is right and you're confident that you can meet their requirements, go ahead and sell. You'll save yourself a load of stress since you won't have to panic at the last minute trying to find someone to sell your plant material to.
Know how much your hemp is worth.

This is a skill you will develop with time. However, when you're just getting started, it's important to be familiar with local market trends. Do your research to find out what price biomass is selling for in your area. That way, you don't risk losing out on profits due to a bad deal.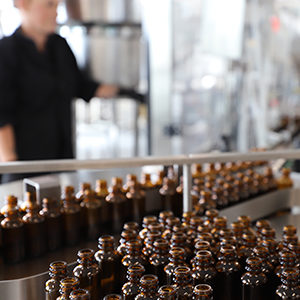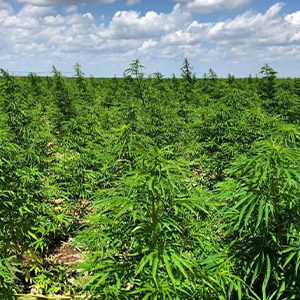 Missouri Hemp Farming & CBD Seed FAQ
Missouri CBD Hemp Farming Resources
Learn more about local market updates, cultivation advice, and more for your hemp farm:
February 9, 2021
Colorado's hemp industry is growing exponentially year over year. More and more players are getting in on the action taking place in the CBD market and
[…]
February 9, 2021
Thinking about growing CBD seed in Colorado? There's never been a better time to get started. Now, hemp producers in Colorado can add CBD food and
[…]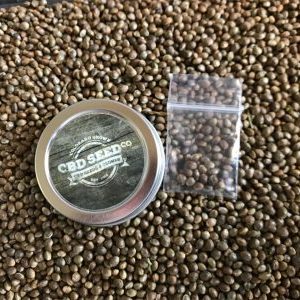 Contact Us For More Info on Missouri Hemp Farming
The regulations on CBD seeds and growing hemp in Missouri and across the US are still in flux.  They will likely keep changing for the next couple of years. There will likely be changes in hemp growing and CBD extraction techniques as well.  Here at CBD Seed Co we keep up with the changes that are critical for our family of hemp farmers. We are always happy to chat and answer any questions you may have about growing and processing hemp.  To find out more or to inquire about our premium high-CBD seeds for your Missouri farm, contact us today!