What You Need to Know About Growing Hemp Seeds in Minnesota

The hemp farming industry can be extremely lucrative if you come well prepared. Unlike other agricultural crops, hemp is highly regulated and has its own set of challenges. While hemp can be a low-maintenance crop, it does have specific cultivation requirements. Are you thinking of getting into CBD/industrial hemp farming in Minnesota? Here are some of the things you need to know.
CBD oil and other CBD products are hot and that market is growing in leaps and bounds… so if you grow your hemp crop specifically to sell for CBD, you'll make the most money on it.
However, this requires purchasing seeds genetically proven to grow plants with optimal amounts of CBD.
It's true that a higher CBD content is better, but when it comes to the THC content, it's required to be no more than 0.3% per dry weight per USDA regulations. And your crop will need to be tested to ensure those levels. Anything higher than 0.3%, your crop might be declared "contraband."
At that point, the Minnesota Department of Agriculture might make the determination that the crop must be destroyed (under supervision of law enforcement officials).
To avoid this mishap, which will be frustrating, disappointing, and extremely costly, get as much education as possible on how to successfully grow a CBD crop in Minnesota. Learn as much as possible before the first seed or clone hits the dirt!
Another important recommendation is to find a buyer for your crop before planting and harvesting. You don't want to wind up with a fantastic harvest and no one to sell it to!
Where to Get Licensed to Grow CBD In Minnesota
In order to grow hemp commercially, you'll need to apply for licensing first. You can obtain your hemp growing license from the Minnesota Hemp Program. All licensing information can be found on its website with resources for regulations and everything else you'll need to know before you get started.
Minnesota Regulations for Growing CBD Clones & Seeds
Educate yourself about regulations and best practices for growing a successful CBD crop, with the following two websites as your starting point:
Minnesota Department of Agriculture: This is where you'll learn about the specific regulations for the growing of industrial hemp in the State of Minnesota. You'll be able to find the licensing regulations, the testing requirements, and much more. If you have any questions, you can reach the program via email at hemp.mda@state.mn.us or by phone at 651-201-6600.
Some of the information found on the MDA includes:
United States Department of Agriculture (USDA): This website is easy to read and chock full of useful information, not just about federal regulations but also about the growing, testing, processing of industrial hemp and CBD seeds and clones. The USDA is big on education and offers a lot of free resources, including these articles:
Sign up for the USDA's email update list to be informed of any changes in the Hemp Program regulations.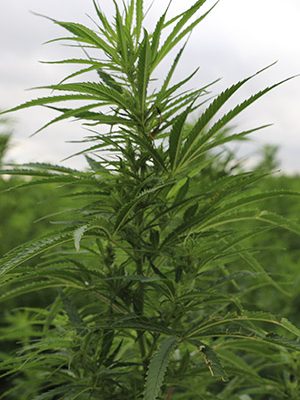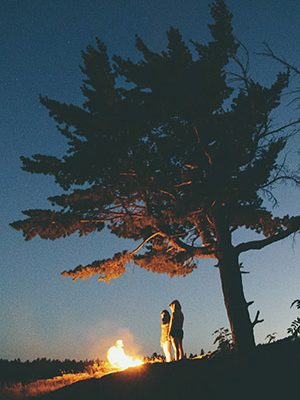 Minnesota's Hemp Biomass Transportation Regulations
Minnesota does not have any regulations in place regarding transporting hemp. However, it's always highly recommended to bring your hemp biomass's corresponding COA showcasing legal THC content as well as your hemp grower's license during transportation. Having these pieces of paperwork with you will help alleviate any issues if you run into law enforcement.
Regions of Minnesota Where CBD Is Grown
Minnesota has an abundance of fertile farmland that's as good for farming hemp as it is for their main agricultural products, grain corn, dairy, and sweet corn.
Hemp is now being farmed in many areas across the state, including the following counties:
Carver County
Renville County
Hennepin County
Aitkin County
Ramsey County
Louis County
Cass County
Dakota County
Houston County
Lyon and Redwood County
Blue Earth County
Freeborn County
Sherburne County
Wabasha County
Otter Tail County
Pine County
Wright County
Anoka County
Lac Qui Parle County
And more…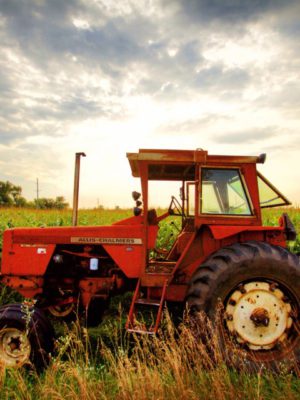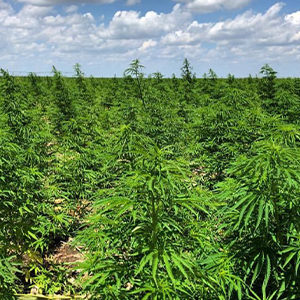 Minnesota Agricultural Regions for Cultivating CBD Hemp
Minnesota has many agricultural regions that are great for farming hemp commercially:
Arrowhead
Dairy Belt
Corn Belt
Red River Valley
When you're ready to purchase your CBD seed, always speak to your provider regarding what agricultural region you're in. This is important so that you get the right strains for your climate and topography.
Minnesota Hemp & CBD Seed News
When it comes to hemp farming, it's important to stay up to date with local industry news. Since regulations and the local hemp market vary from state to state, you'll want to do your own research to make sure you stay informed and compliant. A great tool for this is Google Alerts. You can receive free daily or weekly alerts with your preferred search terms. Try looking for news articles with terms like "hemp farming Minnesota" or "CBD market Minnesota".
Feb 17, 2020: Hemp rules give Minnesota farmers little room for error with law enforcement.
This article in the Star Tribune is a must read!
It details one farmers struggle with raising a CBD crop with THC in the legal limit, and what happened when he failed.
Jan. 21, 2020: Minnesota hemp industry going strong, but 2020 a critical year for the future.
This article on WCCORadio.com explains that, "One year after federal Farm Bill, lessons learned combine with optimism."
Dec. 4, 2019: What's the future of industrial hemp in Minnesota? More growth
Nov. 26, 2019: CBD, hemp businesses blaze through campus.
This article in the Minnesota Daily talks about the boom in hemp growing and hemp related businesses since hemp was legalized.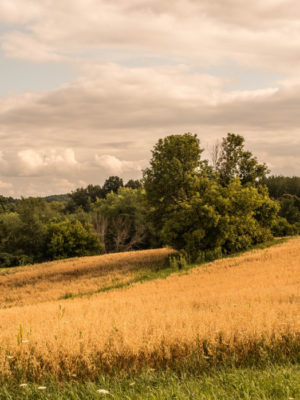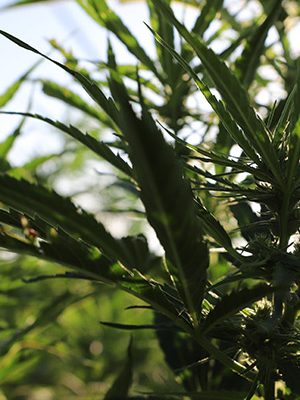 CBD & Hemp Resources for Minnesota Farmers
Learn more about all the different local and federal resources available for hemp farmers on cultivation, CBD regulations, and more. It's always a good idea for beginner hemp farmers to find a few organizations to join to help network and find the support they need for potential buyers.
Minnesota-Based Hemp Organizations
Minnesota Hemp Association: According to their website, "The Minnesota Hemp Association is a 501(c)(4) organization providing advocacy, education, and business development opportunities to advance the growth and vitality of Minnesota's hemp industries from seed to sale. We provide our network … with vital industry news, valuable business-to-business opportunities, and influence to shape regulatory and public policy decisions."
Minnesota Industrial Hemp Association: According to their website, their mission is "to implement a multifaceted approach to monitor the legislative and regulatory issues related to the industrial hemp and CBD industries and prevent, at the local, state and federal levels, harmful actions such as large tax increases on the sales of products, CBD marketing restrictions and retail sales restrictions."
National Hemp Resources
Hemp Biomass Selling Tips for Minnesota Farmers
Hire a hemp broker: There are licensed hemp brokers that can help you negotiate the best price for your hemp biomass. You'll want to look for an experienced individual with many connections in the industry and a great track record.
Presell your biomass: This is an ideal option since the window for selling your harvested biomass is short. Having a buyer lined up can help alleviate stress post-harvest while giving you the competitive advantage of growing specific strains that potential buyers are looking for.
Sell directly to buyers: If you have the connections, it may be a good idea to cut out the middle man. Selling directly to buyers can help you maximize your profits but it will require more work.
Profit-sharing agreements: For farmers interested in joining the hemp industry but don't have the upfront finances, profit-sharing agreements may be a good option for you. Profit-sharing works by finding a buyer willing to pay for all upfront costs and recoups these expenses after harvest.
Hemp future contracts: This type of agreement is signed before you start your season with a set price arranged for your biomass. While the price provided in future contracts is usually less than the price available with the open market, this is a good option for better stability and minimizing fluctuation risks.
Networking: Joining a hemp association or attending a hemp trade show can offer networking opportunities for connecting with potential buyers. The more places you can find to network, the more opportunities you'll find.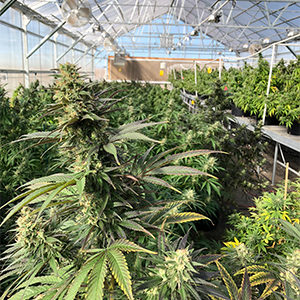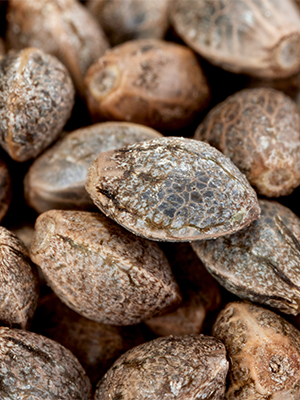 Minnesota Hemp Farming & CBD Seed FAQ
Minnesota CBD Hemp Farming Resources
Learn more about local market updates, cultivation advice, and more for your hemp farm:
July 15, 2020
One of the most common errors that farmers make when they're first starting out with growing hemp is buying poor quality seed. They find the supplier
[…]
July 15, 2020
If this is your first season of planting hemp seed on your Minnesota farm, you probably have some mixed feelings about the next few months and
[…]
July 15, 2020
Minnesota is one of the top agricultural states in the U.S. and has a climate that's well suited for hemp cultivation. While winters bring freezing temperatures
[…]
Work With Minnesota's Trusted CBD Seed Company
CBD Seed Co offers a variety of top-quality, genetically proven, high CBD seeds and clones. Please check out the rest of our website to read more about our products, our background, our commitment to quality, and our mission. Contact us today regarding your CBD seed needs!