What You Need to Know About Growing CBD Seeds in Maine

Growing hemp in any state is a challenge because of new and shifting state regulations. Meaning it is a good idea to get a thorough understanding of the local regulations in Maine. To proficiently and profitably grow hemp knowing things like where you are allowed to buy CBD seeds, which pesticides are allowed and when your crops will be inspected are critical. You also must have a clear picture of what the state of Maine requires for extracting, processing and selling CBD from hemp. Happily, there are a variety of sources out there, including our in-house experts here at CBD Seed Co.
CBD Seed Co. is the trusted CBD seed provider serving Maine.
Where to Get a License for Growing Hemp in Maine
If you want to grow hemp in Maine, you must apply for a license through the Maine Department of Agriculture, Conservation and Forestry. There is no application deadline for hemp licenses in Maine. However, your application must be submitted at least thirty days before the day you intend on planting your hemp seed, whenever that may be.
Different applications are needed for indoor growers than outdoor growers. If you plan on selling hemp seedlings and/or clones, you will also need to apply for Nursery License. Hemp licenses are good for one year only in Maine, so farmers will need to renew their credentials each year.
All necessary forms for obtaining licensure can be downloaded online. However, you will need to print out and mail in the application or submit it in person, since there is no option for online submission. The application fee is $100. Once your application is received, it will be reviewed by MDACF.
If your application is approved, you will be asked to sign a licensing agreement form and pay the necessary fees. All applicants, whether growing indoors or outdoors, are required to pay a $500 licensing fee. Then, the additional amount you have to pay depends on the size of your growing site. If you're growing outdoors, you will need to pay an additional $50 per acre. If you're growing your plants indoors, you will have to pay $0.25 per square foot.
Leading CBD Seed Genetics for Maine
CBD Seed Co. has spent over five years in research and development in order to breed high-producing CBD seeds. Our genetics feature options that are ideal for the humid, continental climate and warm summers. We value compliance and always have our seeds independent, third-party lab tested for cannabinoid content, no pesticide exposure, and quality. Learn more about our current available hemp varieties: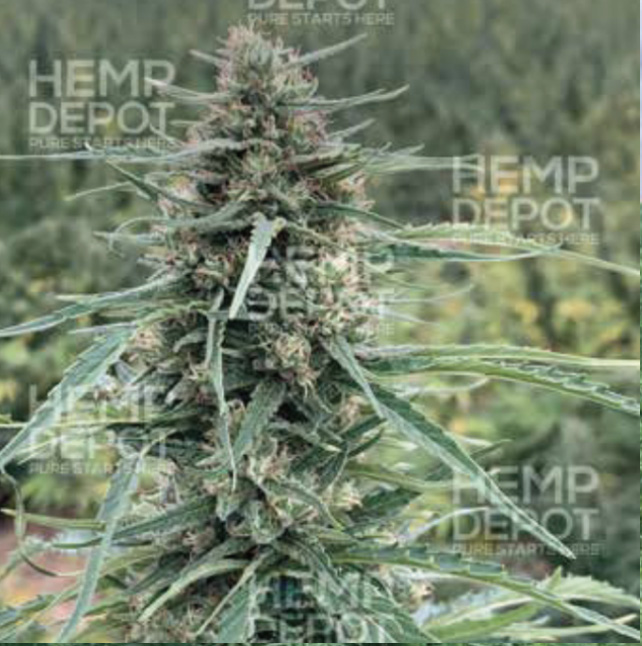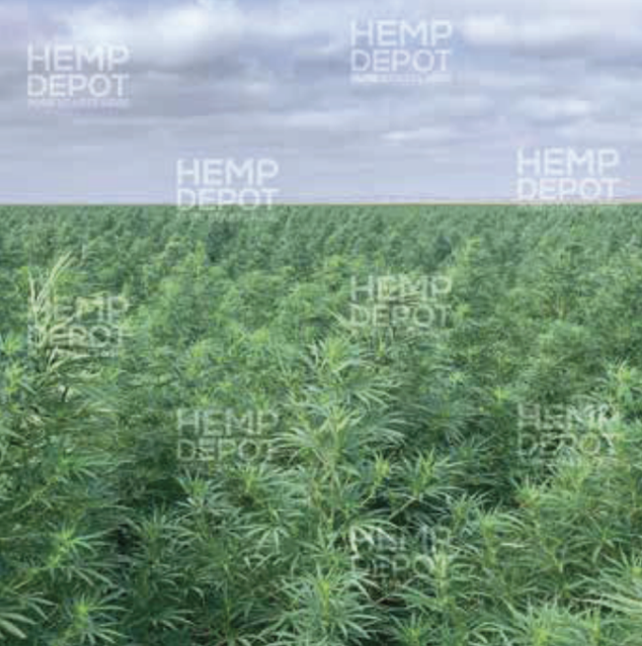 BaOX Feminized Seed
Our BaOx is a tried and true winner! Field tested from West Coast to East and down to Florida, this variety is an excellent option for the large scale farmer looking to use mechanization from start to finish.
Cherry HD Feminized Seed
Cherry is a wonderful variety for extraction purposes but unfortunately also grows very slow. So our team of researchers began experimenting with ways to improve it. We tested many different breeding combinations to improve the vigor, size and strength of Cherry without sacrificing terpene or cannabinoid content. In the end, we were incredibly pleased with the results. Now we have a new variety that is similar, but slightly different and improved in many ways. This is what we call Cherry HD. Cherry HD is a early finishing, bigger plant capable of competing with the weeds and creating a quick canopy. She has a sweet smell with a hint of funk.
• Strong field ready structure
• Heavy resin and terpenes
• Ideal for biomass or flower
• 2-3%CBC
• Early finisher, finishes mid to late September depending on geography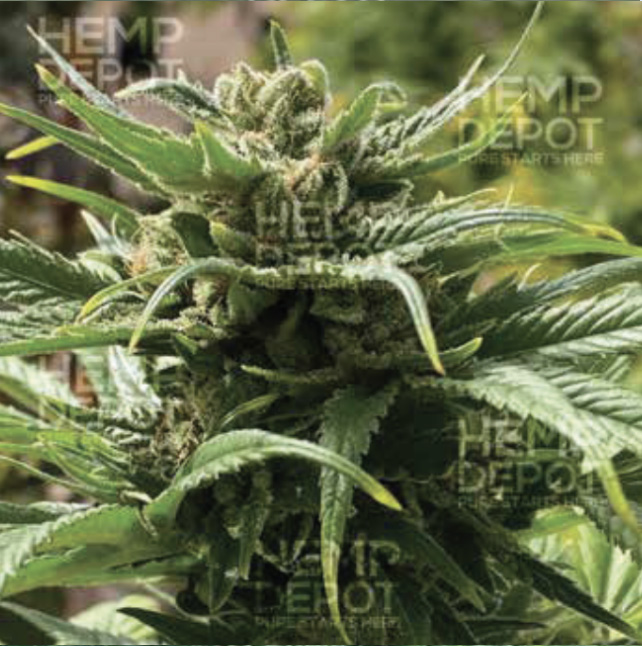 Baox High CBD Hemp Clones
Our BaOx clones are a great choice for Maine farmers. These sativa dominant plants will fill In up to S' spacing and will quickly create canopy to crowd out weeds with tighter spacing (we recommend 30″ x 24″). BaOX is a favorite among hemp farmers across the country. It has strong stalks and stems suited for even the windiest environments with close Inter-nodal spacing making her an excellent candidate for biomass.
• Quick to create canopy
• Excellent vigor and plant strength
• 26:1 CBD to THC ratio
• Excellent uniformity
• Ideal for biomass
• High in terpenes B-Myrcene and B-Caryophyllene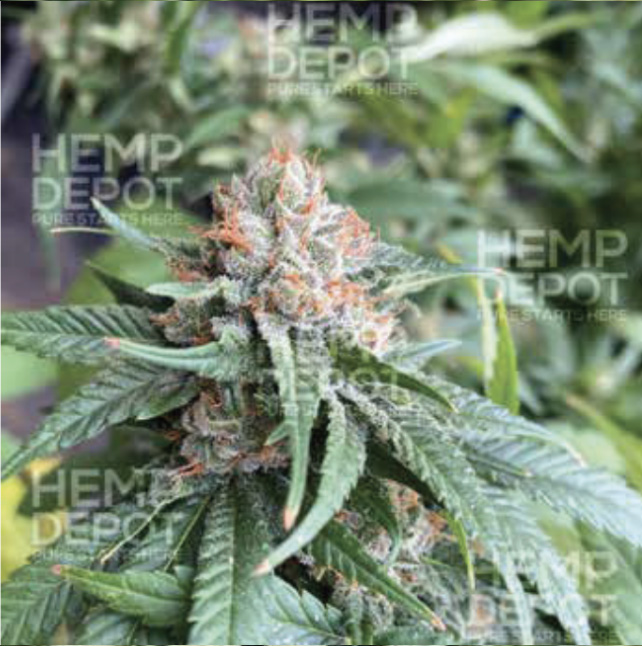 Cherry HD Hemp Clones
Cherry is an excellent choice for farms in Florida because it is short, but sturdy, which means it holds up well in strong wind. This variety grows in a very dense tight bush with thick resinous flowers that stretch to the bottom of the plant. It is wonderfully resinous with nice tight buds, which makes it ideal for either extraction of flower. Cherry grows at a slower pace  than most high CBD hemp varieties so it performs best when planted a little denser. While she is smaller she makes up for it with Cannabinoid content.
• High terpene content
• Dense flowers
• 29:1 CBD to THC ratio
• Can reach 15% CBD or more.
• Finished flower has an almost red or purple hue
• High in terpene b-caryophyllene, farsenene, humulene, limonene, linalool and myrcene
Spectrum Hemp Clones
Clone only Spectrum takes a little bit more time to produce flowers but once she does, she does it well! She packs on the flower weight quickly! It should be noted that this variety is not ideal for climates with a shorter growing window. However, in the right climate and weather conditions, it will reward farmers with large resinous buds that are suitable for extraction or flower. Strong stems and stalks have primed her to be field ready for any weather.
• High terpene content
• Grows large dense resin coated flowers
• Ideal for biomass or flower 27:1 CBD to THC ratio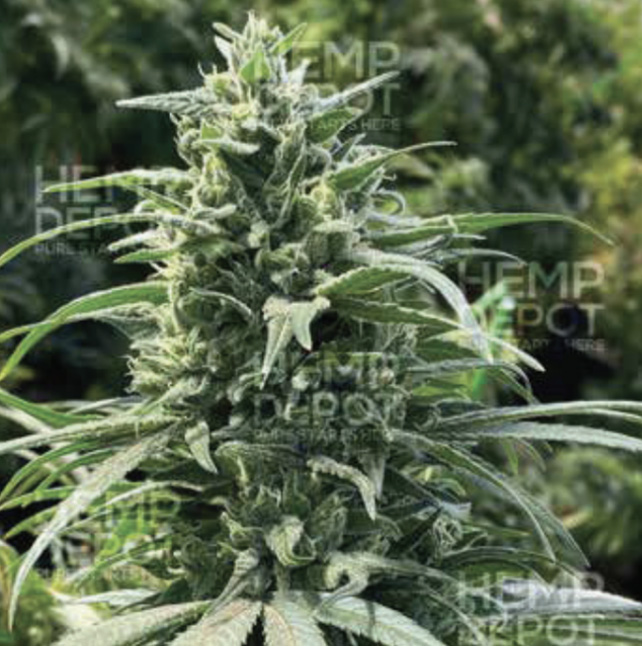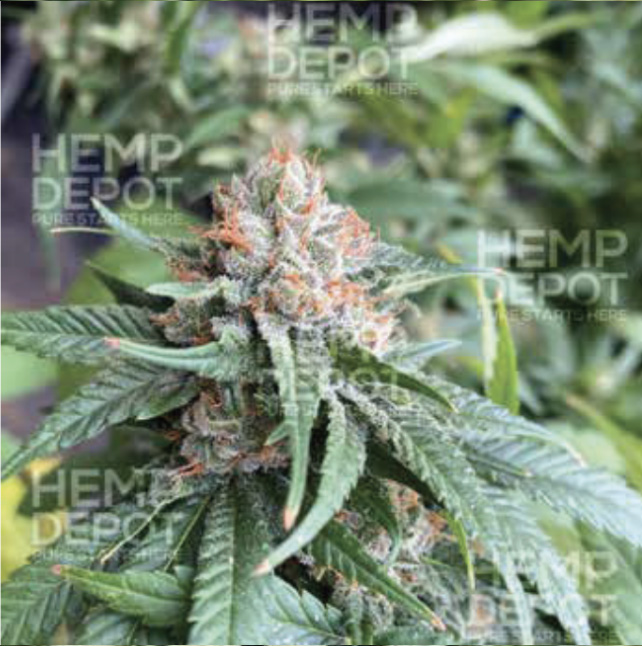 CBG Clones
CBG is a fast growing indica dominant variety. Because of its unique cannabinoid profile, it's suited perfectly for the smokable flower market. This one grows quickly and flowers quickly as well. She makes for quick turnaround time between runs. Abundant resin with large dense flowers make this variety a favorite among connoisseurs and farmers alike.
• Kush like terpene profile
• Can reach up to 25% CBG
• Best for indoor growing
• Needs 20+ hours daylight in Veg
Maine Regulations for CBD Growing Clones & Seeds
When you decide you want to become a hemp farmer in Maine, and after you are, it is important to be aware of and abide by state hemp regulations. Maine is currently accepting applications to grow hemp both outdoors and indoors in 2020.  If you are planning to grow hemp in Maine you should apply for a license 30 days before you plan to plant. You must submit a planting report within 14 days of planting your crop. This report confirms exactly where you planted the hemp, which hemp varieties you planted. To adhere to national law the hemp will need to be under .3-percent THC. To confirm this an inspector will gather samples of your crop for analysis. To apply for a hemp grower's license in Maine start at the Maine.gov site.
Here are some important links about regulations for growing hemp in Maine which can be found on the Department of Agriculture, Conservation and Forestry website:
National Regulations for Growing Hemp
National Institute of Food and Agriculture (NIFA)

: NIFA provides support to growers who are engaged in research products designed to advance agricultural sciences

USDA

: The USDA is the federal agency in charge of regulating hemp production on a national level

Food and Drug Administration:

The FDA monitors the use of hemp and hemp extracts in consumer goods. Farmers who intend on processing their own plant material should become extremely familiar with FDA regulations.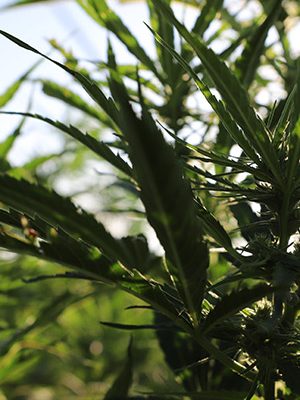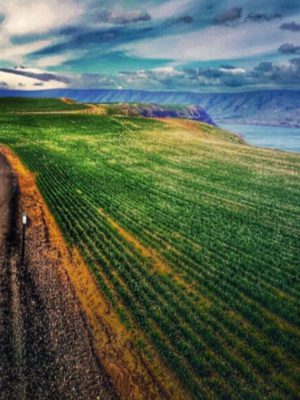 Maine's Hemp Biomass Transportation Regulations
The Maine Department of Agriculture, Conservation and Forestry concedes to the fact that states cannot interfere with the transportation of hemp and hemp products. The state also does not provide a list of approved hemp seed producers or require farmers to buy seed from certified companies. However, when transporting hemp seed or plants, farmers will need a Certificate of Analysis. A COA verifies that the hemp's delta-9-THC concentration does not exceed 0.3% on a dry weight basis. While some states require a phytosanitary certificate, Maine does not.
Regions of Maine where CBD is Grown
CBD hemp plants are easier to grow than many crops. In Maine, where the growing season is short there will be some areas of the state that are better than others. Although, commercial hemp should be something Maine farmers can grow just about anywhere in the state. Maine has over 7600 farms and their largest yield crops are grains like corn and oats. Based on farming areas that account for a large part of these crops, Somerset, Aroostook, and Washington County Maine are all great areas in Maine for hemp too.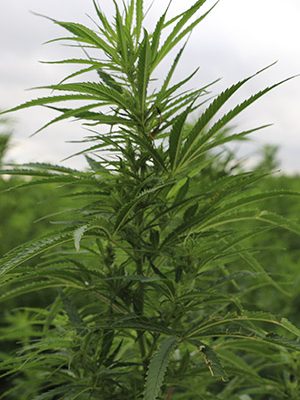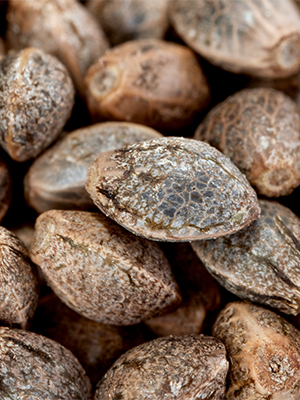 Maine Agricultural Regions for Cultivating CBD Hemp
Here is some information about growing hemp as it pertains to each agricultural region in the state:
Aroostook: Potatoes, along with broccoli, corn, and grains are grown in abundance in Aroostook County. However, since this region receives early snowfall, farmers should plant a hemp variety with a shorter growing cycle. 
The Maine Highlands: Fruits, vegetables, and maple syrup are all produced in the Maine Highlands. Farmers in this rural region of inland Maine should find plenty of opportunity for growing hemp.
Downeast & Acadia: Despite the rocky coastline, a variety of crops are grown in Downeast Maine and Acadia, including blueberries. Though the coastal terrain can be tough, once you move slightly inland, there is ample land suitable for hemp cultivation. 
Midcoast: Lavender, blueberries, grape vineyards, and leafy vegetables all thrive in Midcoast Maine. Though the soil can be course in some areas, it is still loamy and fertile, making it great for hemp farming. 
Greater Portland & Casco Bay: Urban development has expanded greatly in this area in the last few years. However, farmers who search just slightly outside of large cities like Portland should find some excellent land that is perfect for growing hemp seed.
The Beaches Region: The Beaches Region is known for its excellent seafood and berries. While the coastal environment can be challenging, farmers who are already situated in this area can opt to grow hemp indoors.
Western Maine Lakes & Mountains: Apples, berries, pumpkins, and other fruits are widely cultivated in Western Maine. The main concern for hemp farmers in this area should be frost protection. 
Kennebec & Moose River Valley: An abundance of apple orchards and maple farms can be found in the Kennebec and Moose River Valley region. Hemp varieties that are fast growing should thrive and flourish in this beautiful rural region. 
Maine Hemp & CBD Seed News
Since regulations and the hemp market varies from state to state, it's best to stay informed locally. Doing research on a regular basis can help ensure you make the most informed decisions pertaining to your farm. One easy way to keep up with this is with Google Alerts. This provides a convenient email report regarding any search term you're looking for. Try terms like "hemp farming Maine" or "CBD market Maine". Here are some important highlights from the past year:
September 9, 2020: Hemp 'gold rush' hits supply and demand reality
Learn more about how new regulations may impact the local market. This article offers a great industry update for Maine farmers.
September 3, 2020: USDA Approves Maine's Hemp Program, but Ag Specialists Say Way Forward Still Confusing
The USDA approved the state's hemp program, however, it must still operate its program under the new federal guidelines. This causes some confusion among regulations and may cause challenges for farmers growing CBD in the future.
August 30, 2020: Vegan Kitchen: Two Maine farmers are growing hemp for its seed
While hemp farmers generally opt to produce CBD, this article highlights farmers that are cultivating the crop for food. Learn more about their ventures.
Jan 12, 2020: Maine's hemp farmers want to grow their biz, but rules loom
Learn more about the emerging hemp industry in Maine. This article discusses the new regulations in place.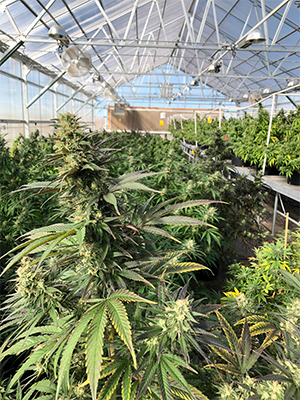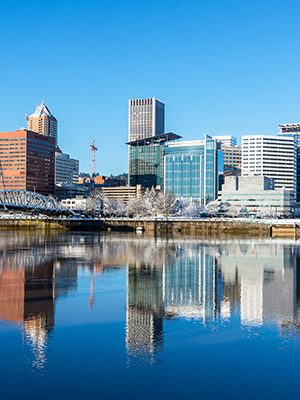 CBD & Hemp Resources for Maine Farmers
If you want your hemp business to be successful, it's important to stay informed about events happening in your industry. You also should make an effort to network and connect with other business owners in your area. By joining a hemp organization, you can accomplish both of these tasks. Here are some credible organizations that we highly recommend.
Maine-Based Hemp Organizations
National Hemp Organizations
Hemp Biomass Selling Tips for Maine Farmers
Maine's hemp industry is growing fast. As a farmer, securing a contract with a hemp processor is key to your success. Here are some tips that can help you with selling your hemp biomass:
Testing is key.

Your biomass needs to be free of contaminants and contain 0.3% THC or less in order to be fit for sale. Test your soil before planting to ensure that it is free of hazardous contaminants and metals. Then, after planting, monitor THC content by testing your plants weekly.
Plant high CBD hemp seed.

If you plan on selling your hemp for CBD extraction (which most farmers do), then you need to start with hemp seed that contains high concentrations of the desired cannabinoid. Before you buy hemp seed, read the COA. This way, you know what you're paying for and don't end up buying bunk seed.
Sign an agreement before planting.

Some farmers wait until the end of the growing season to find a processor. This is a big mistake. We think it's best to sign an agreement before planting your hemp seed. This way, you don't have to fret about who will buy your biomass at the end of the season.
Hire some help.

Farmers who profit the most from hemp transactions are those who have hired a hemp broker. It's not to say that you can't find a good price on your own. However, a broker will make the job much easier.

Network as much as you can.

Growing a business takes work. If you want to be successful, you've got to put yourself out there. Going to networking events and expos will help you meet the right people who can help you get your business off the ground.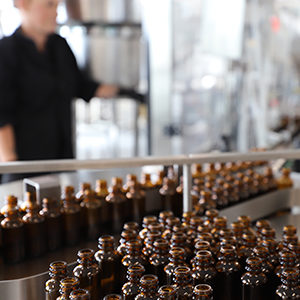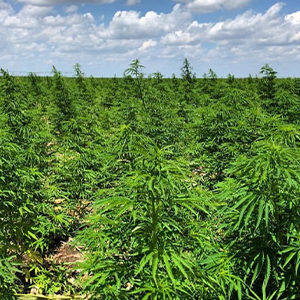 Maine Hemp Farming & CBD Seed FAQ
Maine CBD Hemp Farming Resources
Learn more about local market updates, cultivation advice, and more for your hemp farm:
October 28, 2020
Farmers living in Maine can apply for licensing through the state's hemp regulatory program in order to join the lucrative hemp industry. Whether you're interested in
[…]
July 15, 2020
Right now, hemp farming feels like a bit of an unsolved mystery in the agriculture industry. Many farmers in Maine are interested in growing hemp seed,
[…]
July 15, 2020
Maine's hemp industry is expanding rapidly. A recent survey showed that approximately 85% of farmers who grew hemp in 2019 stated that they would be reapplying
[…]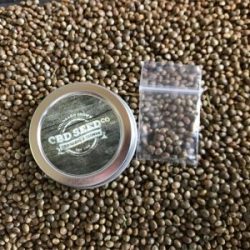 Work With Maine's Trusted CBD Seed Company
Since the hemp industry is very new in Maine and across the US at large, tracking it is good to have a hemp company to count on for information and transparency. At CBD Seed Co, we want to be a resource for our clients. This is why we assign each of our client's a personal account manager–for guidance in all your seed purchasing and hemp growing. Our account managers keep up with hemp industry changes and are a great resource to bounce your ideas off of. To find out more or to inquire about our premium high CBD seeds for your Maine hemp farm, contact us t