What You Need to Know About Growing CBD Seeds in Illinois

When you begin growing hemp in any state in the US, you should have a thorough understanding of the local regulations. Illinois hemp farming is no different. In order to properly grow hemp (buying CBD seeds, selecting fertilizers, and processing the biomass) first, you must get a clear picture of what the state of Illinois requires. As it were, there are many sources out there, including our experts here at CBD Seed Co.
CBD Seed Co. is honored to be the trusted CBD seed company serving the state of Illinois.
Where to Get Licensed to Grow CBD Seed in Illinois
Illinois is home to some of the best farmland in the United States. With fertile soil and a climate perfect for cultivating hemp, it's no wonder that so many farmers are excited about the recent changes in hemp legality. However, before planting CBD seed in Illinois, farmers must first obtain a license. 
Hemp licenses can be obtained through the Illinois Department of Agriculture. Applications for new licenses can be completed online along with license renewals. Along with your application, you will have to pay a fee of $100. If your application is approved, you will also need to pay a registration fee. 
Leading CBD Seed Genetics for Illinois
CBD Seed Co. has spent over five years in research and development in order to breed high-producing CBD seeds. Our genetics feature options that are ideal for the humid, continental climate. We value compliance and always have our seeds independent, third-party lab tested for cannabinoid content, no pesticide exposure, and quality. Learn more about our current available hemp varieties: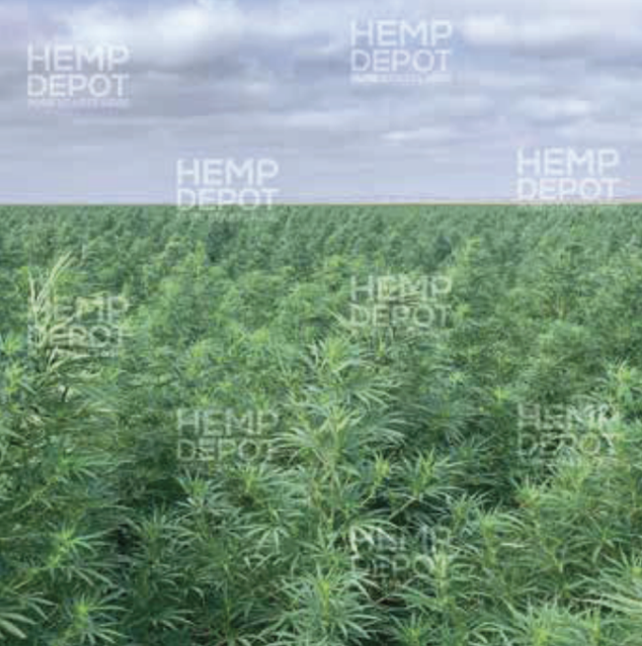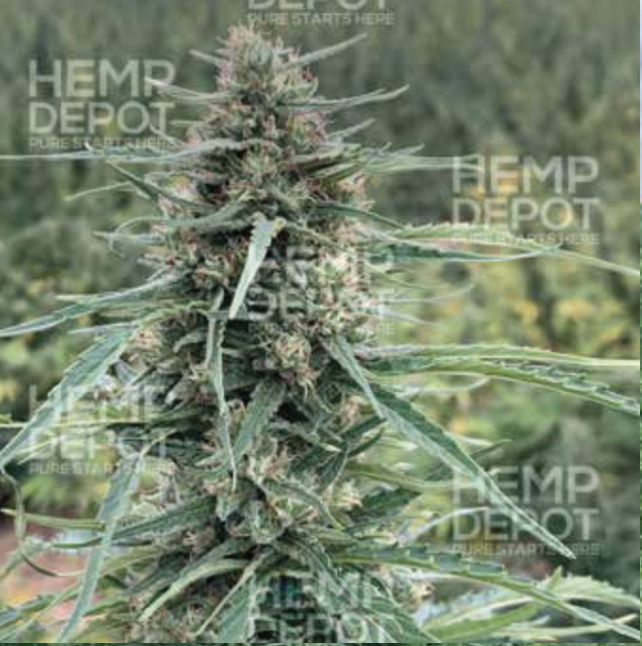 BaOX Feminized Seed
Field tested from California to Michigan and down to Florida, our Boax feminized seed is an excellent choice for farms located in any part of the Midwest, including Illinois. Whether you're looking to use mechanization from start to finish for a large scale production are simply thinking about growing hemp on your hobby farm, this feminized seed is an excellent option. You won't be disappointed with the results!
Cherry HD Feminized Seed
Cherry is a popular choice for CBD extraction because it performs very well and has an excellent cannabinoid profile. But the only problem is that it grows very slow. We set out determined to change this! We experimented with many different breeding combinations to increase vigor, size and strength without sacrificing terpene or cannabinoid content. When we were done with our numerous tests and experiments, we ended up a variety that we were quite pleased with. We call this  Cherry HD. Cherry HD is a early finishing, bigger plant capable of competing with the weeds and creating a quick canopy. She has a sweet smell with a hint of funk.
• Strong field ready structure
• Heavy resin and terpenes
• Ideal for biomass or flower
• 2-3%CBC
• Early finisher, finishes mid to late September depending on geography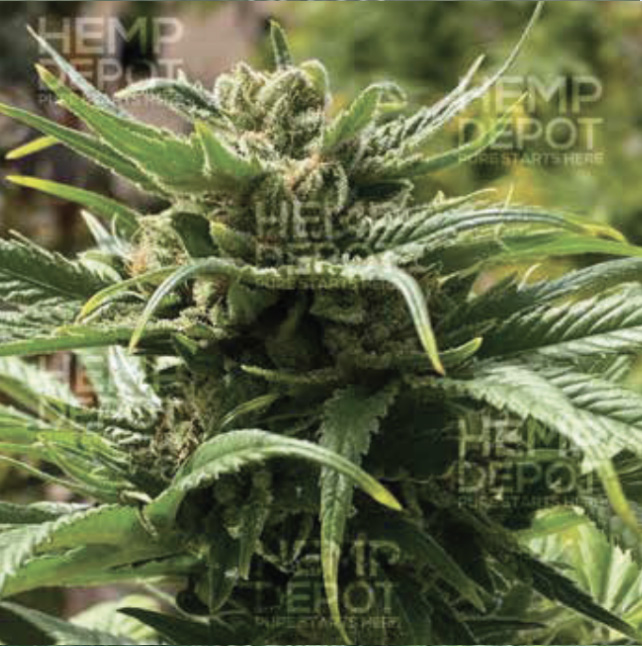 Baox High CBD Hemp Clones
Even the high speed winds of tornado alley are no match for our study Baox clones! This vigorously growing satlva dominant plant will fill In up to S' spacing and will quickly create canopy to crowd out weeds with tighter spacing (we recommend 30″ x 24″). One of the hardiest strains around, BaOX has strong stalks and stems and is perfectly suited for even the windiest environments with close Inter-nodal spacing. She is one of the best candidates for biomass.
• Quick to create canopy
• Excellent vigor and plant strength
• 26:1 CBD to THC ratio
• Excellent uniformity
• Ideal for biomass
• High in terpenes B-Myrcene and B-Caryophyllene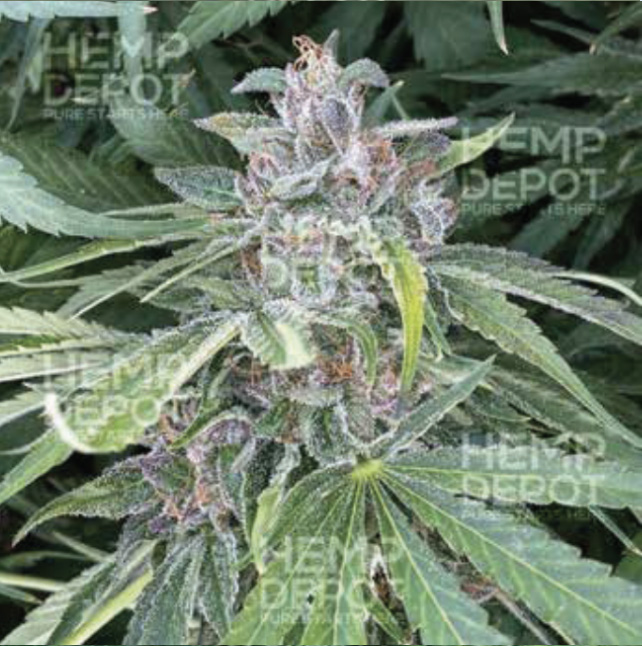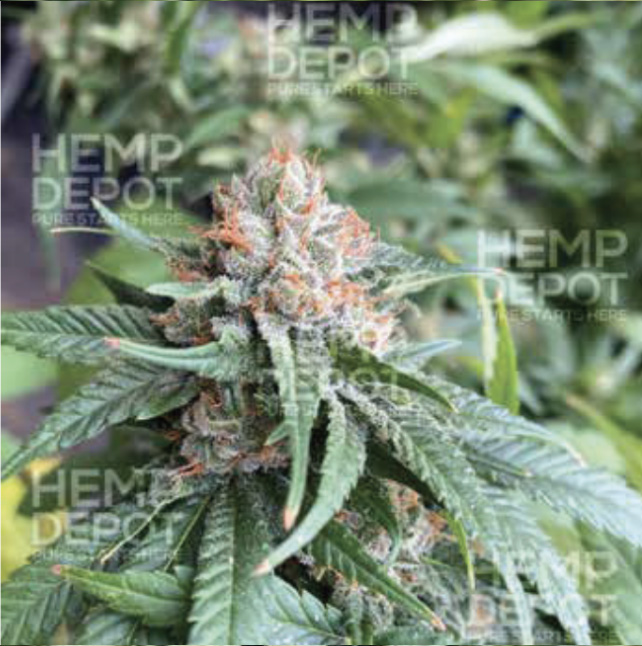 Cherry HD Hemp Clones
With abundant resin and great cannabinoid content, it's no wonder that Cherry is a favorite in the hemp world. Cherry is a short squat plant that grows in a very dense tight bush with thick resinous flowers that stretch to the bottom of the plant. You will not be disappointed with this resinous plant! She is a wonderful option for many markets including, extraction or flower. Cherry grows a little slower than most so performs best when planted a little denser. While she is smaller she makes up for it with Cannabinoid content.
• High terpene content
• Dense flowers
• 29:1 CBD to THC ratio
• Can reach 15% CBD or more.
• Finished flower has an almost red or purple hue
• High in terpene b-caryophyllene, farsenene, humulene, limonene, linalool and myrcene
Spectrum Hemp Clones
Clone only Spectrum is a little slower to flower but she makes it for it in the end! When she eventually does start to flower,  she packs on the flower weight quickly. We do not recommend this variety for climates with a shorter growing window but if the conditions are right, she's a great option. She produces large resinous buds that suitable for extraction or flower. Strong stems and stalks she is field ready for any weather.
• High terpene content
• Grows large dense resin coated flowers
• Ideal for biomass or flower 27:1 CBD to THC ratio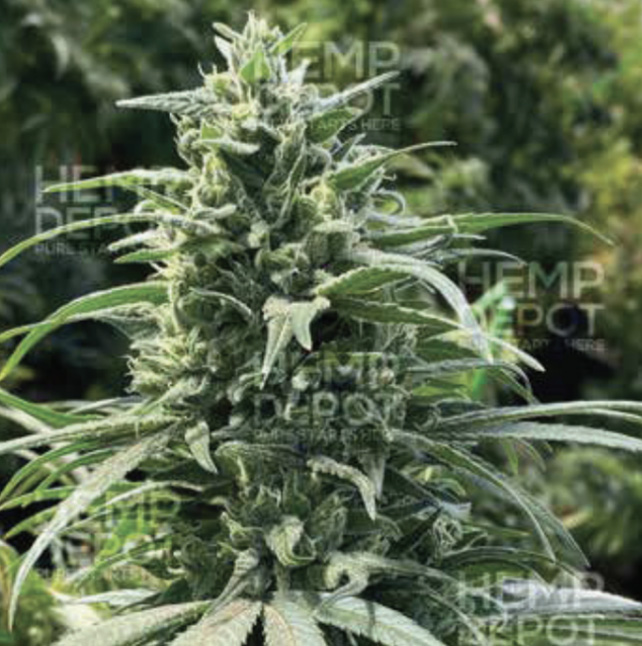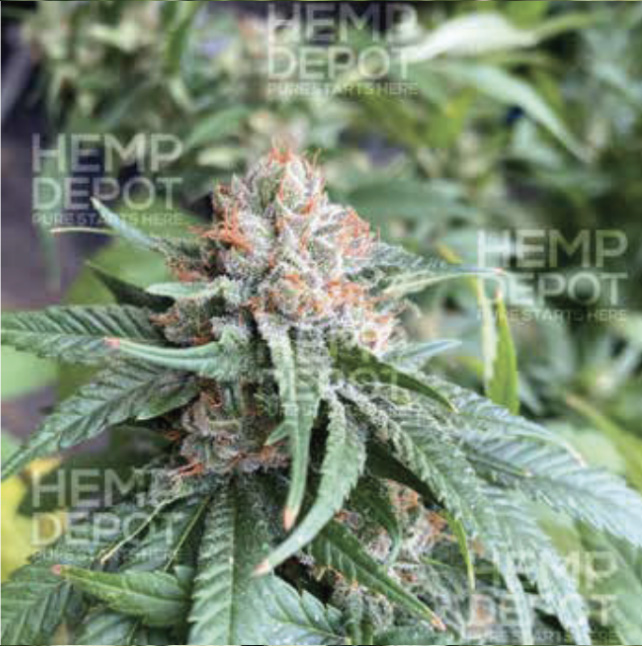 CBG Clones
CBG is gaining traction quickly among hemp consumers. Our CBG clones are a fast growing indica dominant CBG variety. While they are well suited for many markets, they are ideal for the Smokable flower Market. Think variety grows so fast, she'll be flowering before you know it! She makes for quick turnaround time between runs. Heavy resin with large dense flowers make this a win win for grower and customer alike.
• Kush like terpene profile
• Can reach up to 25% CBG
• Best for indoor growing
• Needs 20+ hours daylight in Veg
Illinois Regulations for Growing CBD Clones & Seeds
Considering becoming a hemp farmer in Illinois?  You should get to know your state and government rules regarding hemp.  Under both the 2014 and 2018 Farm bill farmers, universities and the department of Agriculture can legally grow hemp in Illinois.  As of 2019, anyone (even non-research related farmers) may apply for a hemp growing license here. There is currently a $100 application fee. Illinois law states Hemp processors must register with the Department of Agriculture. Like most states, the industrial hemp must test below 0.3% THC.  However, unlike many states, if your hemp crop tests above .3%, in some cases it may be retested, rather than destroyed. There are other restrictions related to seeds and processing you will want to be aware of and a good place to get started is here.
Here are all of the links you need to learn about Illinois' regulations for growing CBD seeds and clones:
Illinois Department of Agriculture (IDA): In Illinois, hemp production is overseen by the Department of Agriculture. On this website, you will find useful information regarding state hemp policies, the process for applying for a license, and requirements for reporting as well as many other important details. 
Here are a few other links you will find on IDA's website:
National Resources for Hemp Regulations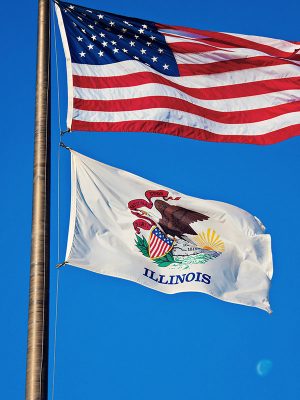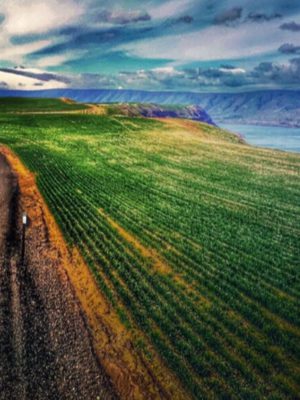 Illinois' Hemp Biomass Transportation Regulations
In Illinois, there are no restrictions on the transportation of an industrial hemp product following retail sale to a member of the public. This means that the state does not place restrictions on the shipping or transportation of processed goods which contain hemp. However, there are restrictions about how hemp can be handled up until the point when it is processed.
Only licensed individuals can transport harvest hemp or live hemp plants. Hemp that has not been processed can be transported to a processing facility at any time. Additionally, approved laboratory workers can transport hemp at any time for the purpose of testing the plant material.
Regions of Illinois Where CBD Is Grown
A hardy plant, CBD seeds will grow in many climates. Some places in the US are better for successfully growing it but almost every state in the US is suitable for hemp farming.  It varies from state to state and even region to region at times but Illinois is a great state to farm hemp. In Illinois, there are many different farming zones because of the unique position of the state. Each of these zones is suitable for hemp but below we listed the top two farming counties for each region: Northwest Illinois: Bureau County, Carroll County, Northeast Illinois: Boone County, Cook County, West Illinois: Adams County Fulton County, Central Illinois: Logan County, Mclean County, East  Illinois: Champaign County, Ford County.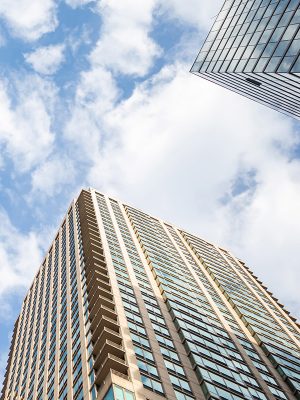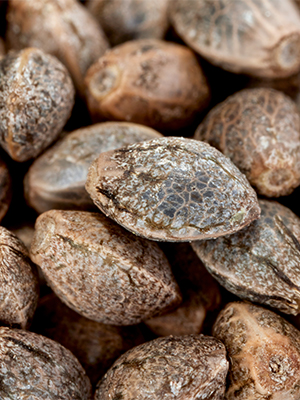 Illinois Agricultural Regions for Cultivating CBD Hemp
There are many areas in Illinois which are suitable for growing CBD hemp. Illinois, like the rest of the Midwest, is known for its abundance of flat prairies and excellent soil. While winds can be strong and the winters can be quite cold, the conditions are still decent for growing a wide range of crops. Here is some information about growing hemp in Illinois' various agricultural regions. 
Central Plains Region: The Central Plains Region is made up of the Great Lakes Plains, the Driftless Plains, and the Till Plains. The Till Plains are part of the Corn Belt in the United States. The Central Plains area is made up of fertile lands and low, rolling hills. Soybeans and wheat are also widely cultivated in this area. This suggests that many hemp varieties should thrive in this part of Illinois. 
Shawnee Hills Region: Row crops, such as corn and beans, along with lavender are widely cultivated in the Shawnee Hills Region. Because of the higher altitude, farmers should be careful about early frost and plant rapid growing varieties of hemp. 
Gulf Coastal Plain Region: Sweet peppers, eggplant, leafy greens, and tomatoes thrive in the Gulf Coastal Plains Region of Illinois. While this region is quite hilly, there are many areas suitable for hemp farming.
Illinois Hemp & CBD Seed News 
Since regulations and marketplace vary from state to state, it's important for farmers to do regular research. A great way to stay up to date with local news is with Google Alerts. This free service allows you to get regular updates either daily or weekly on anything related to your ongoing search. Try search terms like "hemp farming Illinois" or "CBD market Illinois" for regular news updates on the industry. Here are some important news features from the past year:
December 9, 2020: Illinois, Iowa farmers betting on the future of hemp
This is a great read on the local hemp industry in Illinois. It discusses challenges and forecasts on how the local industry will develop. Learn more about what other hemp farmers are doing in regards to end product goals and strategies.
October 27, 2020: Roseville farmer looks to grow the Illinois hemp industry
Learn more about the local hemp industry and how farmers are adapting. Collaborative efforts between farmers and researchers are also paving the way for this new, developing industry. It also discusses the CBD market and how farmers are creating their own products.
October 1, 2020: Growing Hemp in Illinois
Listen to this excellent podcast that interviews local hemp farmer, Rachel Berry, that grew CBD seed during her first year but now has transitioned to growing hemp for fiber and seed. Berry also started the Illinois Hemp Association, sharing her motivations and story.
September 23, 2020: Research focuses on industrial hemp growth
Illinois has been focusing its research efforts on hemp. ISU was awarded a research license in order to learn more about the 25,000 applications the plant has to offer. With expanded research efforts, we're hopeful to see how to helps the local industry.
September 8, 2020: More Illinois Farmers Growing Hemp
As more licensed hemp farmers join the state's industry, it explores the end product goals of these local farmers. 90% of farmers are producing high CBD hemp for CBD production. The local hemp association provides support for first-time farmers.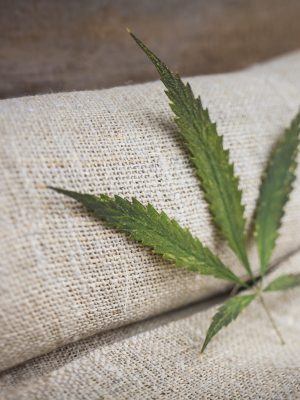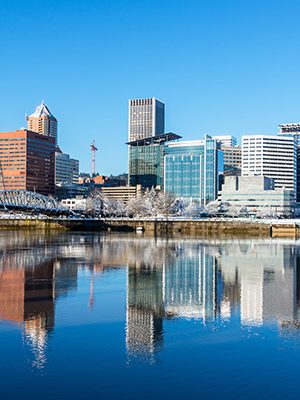 CBD & Hemp Resources for Illinois Farmers
The popularity of hemp is growing nationwide. Today, there are an abundance of resources available to farmers that are interested in getting started in the industry. Joining a hemp organization, whether it's at the state or national level, is a great way to learn about the market, cultivation techniques, and become involved in the professional community. Here are some of the organizations that we recommend. 
Illinois-Based Hemp Organizations
Illinois Hemp Growers Association: Membership is free! The Illinois Hemp Growers Association strives to support farmers by providing guidance and education. Their goal is to grow a sustainable and equitable hemp industry.
Midwest Hemp Coalition: Formerly known as the Illinois Hemp Industries Association, the Midwest Hemp Coalition strives to support farmers located all throughout the Midwest. This group focuses on education, accessibility, and equality.
National Hemp Organizations
Hemp Biomass Selling Tips for Illinois Farmers
You can grow the best hemp in the world, but if you don't find a processor to buy your biomass, it won't matter. Securing an agreement with a processor is as vitally important as following hemp laws and cultivating the plants themselves. Here are some tips that can help you with your efforts of selling hemp biomass in Illinois:
Start with high quality hemp seed.

The price of hemp biomass is usually determined by its cannabinoid content. Processors will pay more for high quality biomass that they know they can extract efficiently. That being said, focus on the quality of your product. By starting with high CBD seed, you increase your chances of ending up with biomass that is desirable and has a good cannabinoid profile.
Grow your network.

The more processors you know, the more choosey you can be when it comes to selling. Going to networking events is a great way to meet other individuals involved in your industry that live in the same area.
Sign an agreement early.

Don't be afraid to pre-sell your biomass. Many processors are open to this type of agreement as it saves them the effort of trying to find a grower last minute.
Have your hemp evaluated.

Know how much your hemp is worth before you approach buyers. You can either have your hemp evaluated by an expert or send in samples for testing.
Be ready to negotiate.

Being able to negotiate prices is part of every farmer's job. Learn about the market as much as you can and arm yourself with information. When it comes to selling, you'll be able to provide reasons why your biomass is worth what it is.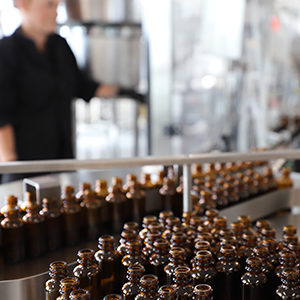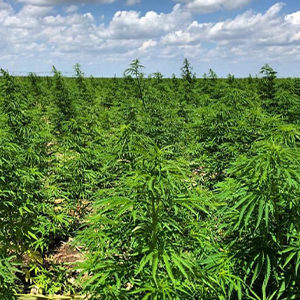 Illinois Hemp Farming & CBD Seed FAQ
Illinois CBD Hemp Farming Resources
Learn more about local market updates, cultivation advice, and more for your hemp farm:
November 9, 2020
Hemp farmers in Illinois experienced weather obstacles during their 2019 grow season. With high rain during spring and droughts throughout the summer, hemp farmers had to
[…]
September 11, 2020
Illinois is one of the later states to have created its own regulatory hemp farming program. Now that they have an established USDA-approved program, numerous farmers
[…]
August 28, 2020
With the new hemp farming program now established in Illinois, more hemp farmers are getting certified to cultivate either industrial hemp or high CBD hemp. While
[…]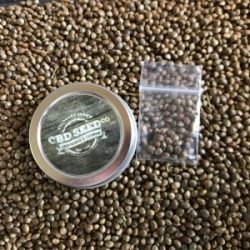 Work With Illinois' Trusted CBD Seed Company
The regulations on CBD seeds and growing hemp in Illinois and across the US are changing a lot right now.  They will likely stay in flux for the next couple of years. There will also be changes in hemp growing and CBD extraction techniques as well.  We keep up with these changes here at CBD Seed Co because we know how critical it is for our family of hemp farmers to be informed. We are always happy to chat and answer any questions you may have about growing and processing hemp.  To find out more or to inquire about our premium high-CBD seeds for your Illinois farm, contact us today!