What You Need to Know About Growing CBD Seeds in Illinois

When you begin growing hemp in any state in the US, you should have a thorough understanding of the local regulations.  Illinois hemp farming is no different. In order to properly grow hemp (buying CBD seeds, selecting fertilizers, and processing the biomass) first, you must get a clear picture of what the state of Illinois requires. As it were, there are many sources out there, including our experts here at CBD Seed Co.
Illinois Regulations for CBD Growing Clones & Seeds
Considering becoming a hemp farmer here in Illinois?  You should get to know your state and government rules regarding hemp.  Under both the 2014 and 2018 Farm bill farmers, universities and the department of Agriculture can legally grow hemp in Illinois.  As of 2019, anyone (even non-research related farmers) may apply for a hemp growing license here. There is currently a $100 application fee. Illinois law states Hemp processors must register with the Department of Agriculture. Like most states, the industrial hemp must test below 0.3% THC.  However, unlike many states, if your hemp crop tests above .3%, in some cases it may be retested, rather than destroyed. There are other restrictions related to seeds and processing you will want to be aware of and a good place to get started is here.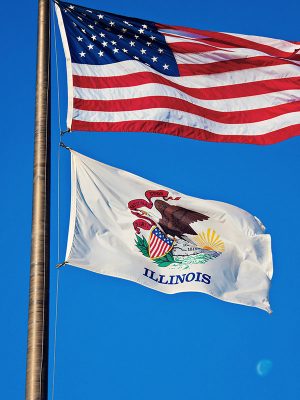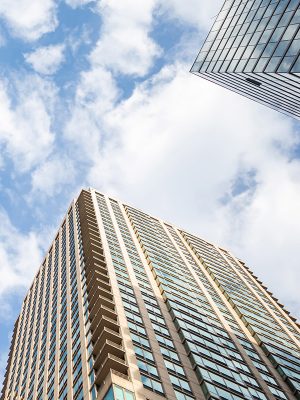 Regions of Illinois where CBD is Grown
A hardy plant, CBD seeds will grow in many climates. Some places in the US are better for successfully growing it but almost every state in the US is suitable for hemp farming.  It varies from state to state and even region to region at times but Illinois is a great state to farm hemp. In Illinois, there are many different farming zones because of the unique position of the state.  Each of these zones are suitable for hemp but below we listed the top two farming counties for each region: Northwest Illinois: Bureau County, Carroll County, Northeast Illinois: Boone County, Cook County, West Illinois: Adams County Fulton County, Central Illinois: Logan County, Mclean County, East  Illinois: Champaign County, Ford County.
Illinois  Hemp & CBD Seed News 
Once you begin hemp farming in Illinois and even after you get your program up and running– you will want to keep up with legislation, news and events.  Anything related to hemp or CBD seeds is going to be critical information for you to have. There are a number of ways to go about this ongoing education including speaking to your CBD Seed Co account manager regularly and researching and news.  There are plenty of great sources for CBD and hemp laws and updates.  For news updates on hemp farming in Illinois specifically, check out or subscribe to news from The Illinois Hemp Growers  Association.  For national news The National Hemp Association is a great resource as well.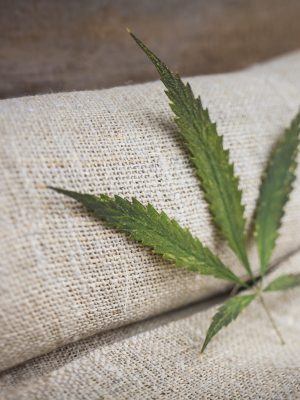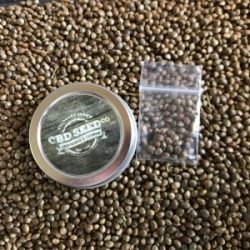 Contact Us to Learn More about Seeds For Illinois Hemp Farming
The regulations on CBD seeds and growing hemp in Illinois and across the US are changing a lot right now.  They will likely stay in flux for the next couple of years. There will also be changes in hemp growing and CBD extraction techniques as well.  We keep up with these changes here at CBD Seed Co because we know how critical it is for our family of hemp farmers to be informed. We are always happy to chat and answer any questions you may have about growing and processing hemp.  To find out more or to inquire about our premium high-CBD seeds for your Illinois farm, contact us today!