What You Need to Know About Growing CBD Seeds in Hawaii

No matter which state you grow or plan to grow hemp in–the venture can be challenging because the regulations are new and often temporary. So, before you become a hemp farmer in Hawaii you need a thorough understanding of the local regulations. To properly and profitably grow hemp you must consider both the current and future legalities too. For instance, information like where to buy high CBD seeds and which pesticides are allowed all vary state to state. Luckily, for farmers in Hawaii and across the US there are numerous resources to find information–including our experts here at CBD Seed Co. There are many online resources as well.
Where to Get Licensed to Grow CBD Seed in Hawaii
The process of obtaining a license to grow CBD seed in Hawaii is slightly different than other states. While most other states have their own industrial hemp program, Hawaii does not. 
Instead, farmers must submit an application to the USDA. Each application must also be accompanied by a FBI criminal background check. It takes up to 60 days for a USDA hemp license application to be processed, so you may not hear back about your application for several weeks.
In addition to meeting USDA requirements, farmers in Hawaii must also follow the rules set in place by the state. There are restrictions on where hemp can be grown in Hawaii and who can grow it. For more information, you can contact the State of Hawaii Department of Agriculture at (808) 973-9560.
Leading CBD Seed Genetics for Hawaii
CBD Seed Co. has spent over five years in research and development in order to breed high-producing CBD seeds. Our genetics feature options that are ideal for the tropical climate and varying temperatures and humidity by region. We value compliance and always have our seeds independent, third-party lab tested for cannabinoid content, no pesticide exposure, and quality. Learn more about our current available hemp varieties: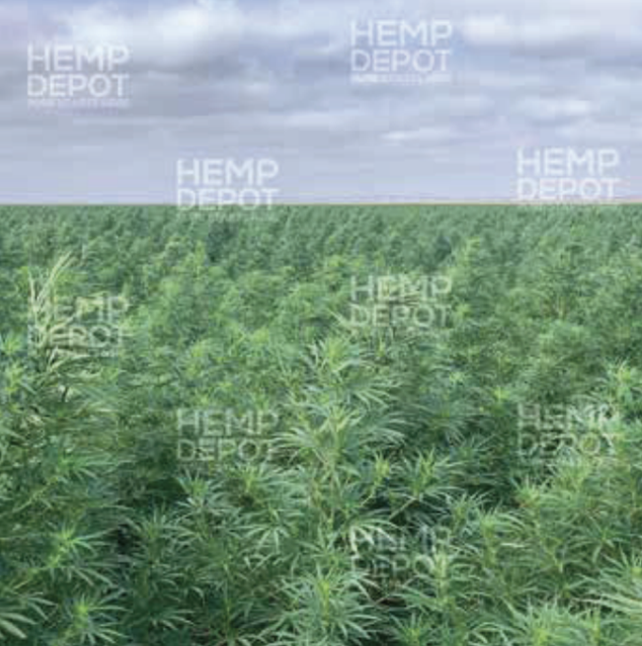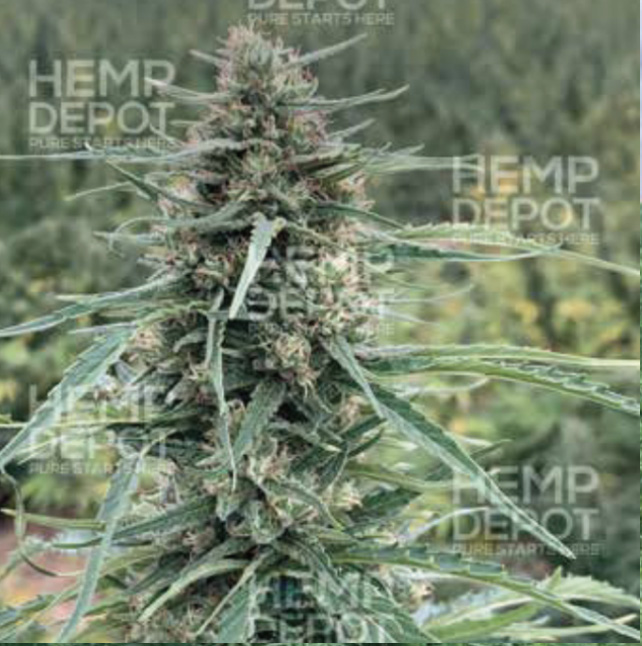 BaOX Feminized Seed
Field tested in numerous clients and regions, our BaOX feminized seed is a guaranteed win for Hawaii farms. Whether you're a large scale farmer looking to use mechanization from start to finish or the operator of a small farm that's just getting started in the hemp industry, this option is a great choice. Hawaii's climate presents ideal growing conditions for our BaOX seed.
Cherry HD Feminized Seed
Cherry extracts very well so it's a favorite among processors and makes for an easy sell for growers. However, the only negative aspect of this variety is that is also grows very slow. So we searched for a way to change this! We experimented with many different breeding combinations to increase the vigor, size and strength of the plant without sacrificing terpene or cannabinoid content. We couldn't have been more pleased with the results of these trials! When we finished, we ended up with we call Cherry HD. Cherry HD is a early finishing, bigger plant capable of competing with the weeds and creating a quick canopy. She has a sweet smell with a hint of a funky odor.
• Strong field ready structure
• Heavy resin and terpenes
• Ideal for biomass or flower
• 2-3%CBC
• Early finisher, finishes mid to late September depending on geography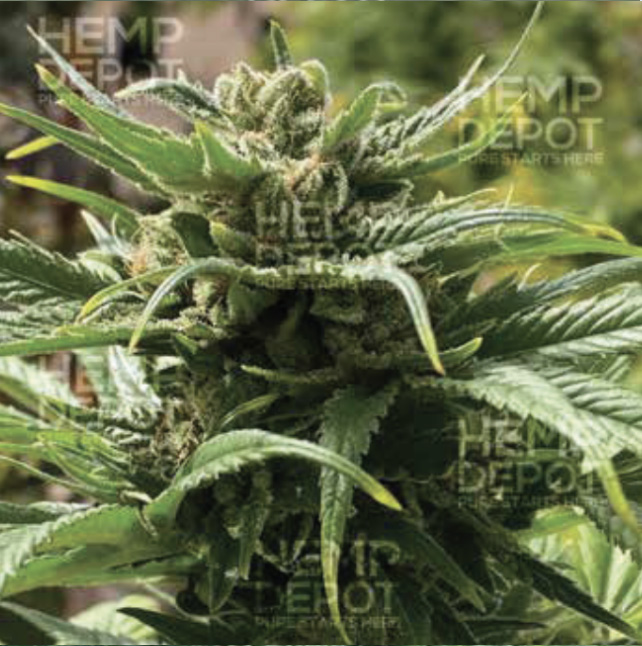 Baox High CBD Hemp Clones
If you're looking for a hemp variety that will grow quickly, then our Baox high CBD hemp clones are perfect for you! This fast growing satlva dominant plant will fill In up to S' spacing and will quickly create canopy to crowd out weeds with tighter spacing (we recommend 30″ x 24″). A favorite because of its reliability and hardiness, BaOX has strong stalks and stems suited for even the windiest environments with close Inter-nodal spacing. For this reason and many more, she is an excellent candidate for biomass.
• Quick to create canopy
• Excellent vigor and plant strength
• 26:1 CBD to THC ratio
• Excellent uniformity
• Ideal for biomass
• High in terpenes B-Myrcene and B-Caryophyllene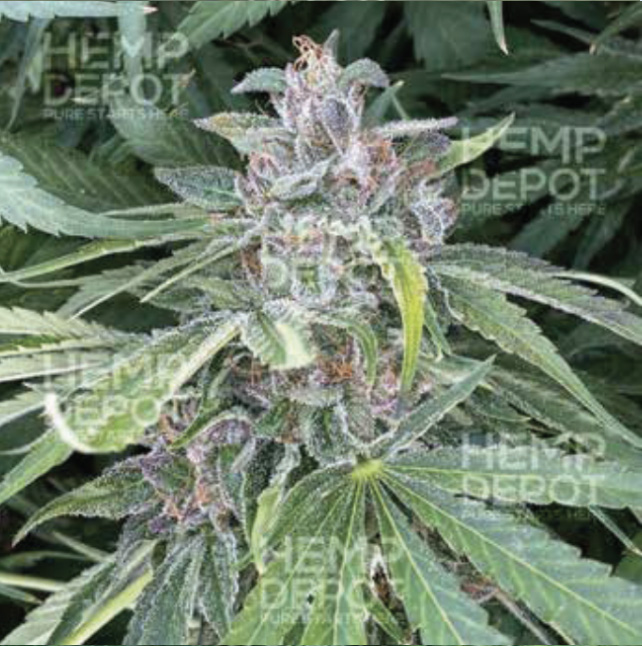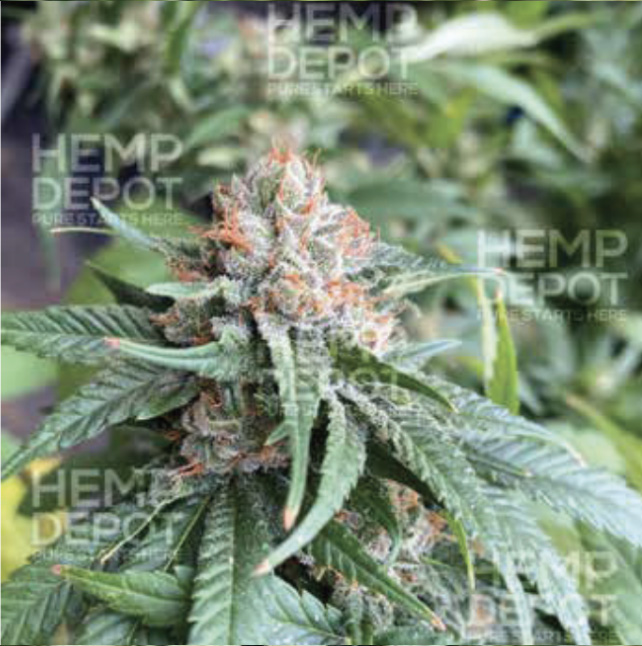 Cherry HD Hemp Clones
Cherry is a great choice for farmers who plan on selling their biomass for CBD extraction. This variety is a short squat plant that grows in a very sturdy, tight bush with thick resinous flowers that stretch to the bottom of the plant. She produces a large amount of resin with nice tight buds. Because of her many great traits, she is ideal for either extraction of flower. Cherry grows a little slower than most so performs best when planted a little denser. While she is smaller she makes up for it with Cannabinoid content.
• High terpene content
• Dense flowers
• 29:1 CBD to THC ratio
• Can reach 15% CBD or more.
• Finished flower has an almost red or purple hue
• High in terpene b-caryophyllene, farsenene, humulene, limonene, linalool and myrcene
Spectrum Hemp Clones
Clone only Spectrum is a little slower to flower, but if you're patient, you will be pleased with the results! Once she does generate flowers, she packs on the flower weight quickly. We don't recommend this variety for farmers that have a shorter growing window but this shouldn't be an issue for Hawaii hemp operations due to the warm weather. Spectrum will reward farmers with large resinous buds suitable for extraction or flower. Strong stems and stalks she is field ready for any weather.
• High terpene content
• Grows large dense resin coated flowers
• Ideal for biomass or flower 27:1 CBD to THC ratio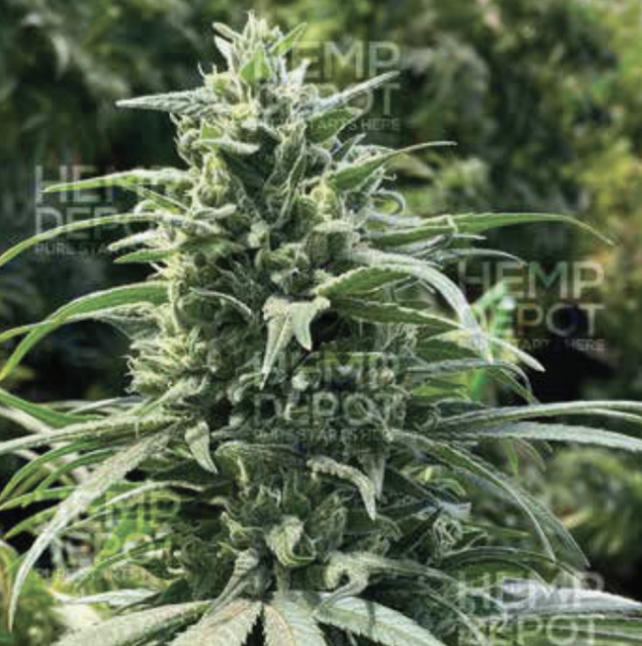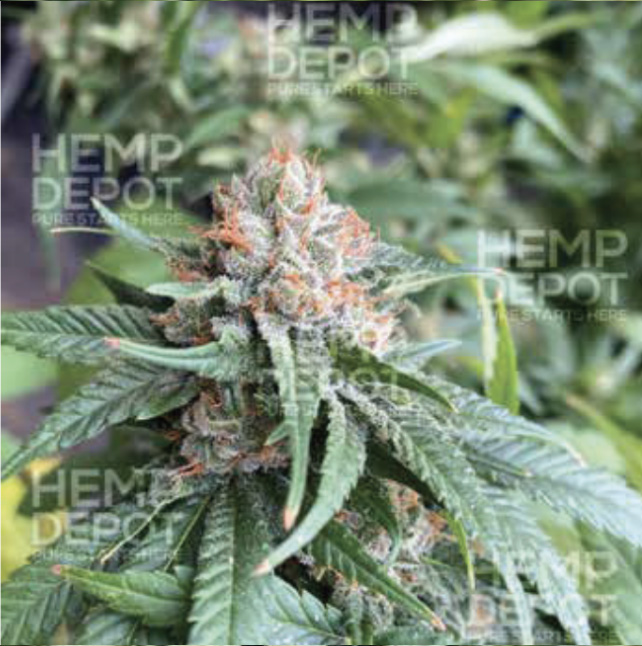 CBG Clones
CBG is a fast growing indica dominant variety. It's very popular with our customers who are interested in the Smokable flower Market. She makes for quick turnaround time between runs because she grows quickly and flowers quickly as well. Abundant resin with large dense flowers make this a beloved choice among grower and customer alike.
• Kush like terpene profile
• Can reach up to 25% CBG
• Best for indoor growing
• Needs 20+ hours daylight in Veg
Hawaii Regulations for Growing CBD Clones & Seeds
It's absolutely vital for hemp farmers in Hawaii to be aware of the federal and state rules which govern their industry. Below, we've listed some resources that can help you stay informed about rules, regulations, and changes in policy.
State of Hawaii Department of Agriculture: Here you will find useful information about the process of obtaining a USDA license as well as other pertinent details related to Hawaii's hemp industry.
Here are a few other links you will find on the Department of Agriculture website:
National Resources for Hemp Regulations
National Institute of Food and Agriculture (NIFA): NIFA is a government agency that's dedicated to improving agricultural sciences in the United States. They operate from a research perspective when it comes to hemp. Farmers who are interested in participating in a research program may want to scan this website or call NIFA directly. 
USDA: In Hawaii, growers must obtain a license from the USDA in order to legally cultivate high CBD hemp seed. On the USDA website, you will find important information about hemp legality as well as the application process. 
USDA Agricultural Marketing Service: The Agricultural Marketing Service strives to create opportunities for U.S. farmers. Here, you will find important information such as hemp news, farming regulations, and the services that AMS offers.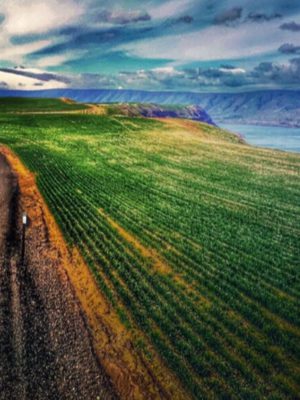 Hawaii's Hemp Biomass Transportation Regulations
Hawaii has very strict laws when it comes to the transportation of hemp. Hemp can only be transported by an individual with a USDA license. 
Furthermore, if you are transporting live hemp plants, propagative plant parts, viable seeds, harvested hemp floral and/or leaf material, you will need to complete a Transportation Report at least three business days prior to the transport date. 
You do not need to file a report if you're transporting hemp that has already been processed. According to the State of Hawaii Department of Agriculture, "A transport report is not required for hemp products/processed hemp, mature stalk material, retted fiber, and non-viable seed."
Farmers must also follow the state rules for transporting live plants, cut flowers, and seed. These rules apply to all plants, not just hemp. 
Regions of Hawaii Where CBD Is Grown
CBD hemp plants are hardy but farmers in Hawaii may have issues with growing in the humidity. This doesn't mean hemp cannot grow here. In 2019 over 50% of Hawaii's hemp crop had to be destroyed because of elevated THC levels. This is a problem because of a lack of plant varieties suited to a tropical climate. This means farmers here have their work cut out for them. However, there are Studies show commercial hemp can grow here. These studies show some subtropical varieties of hemp may adapt well to Hawaii's climate. It grows so well, in fact, it may serve as a replacement for struggling sugar plantation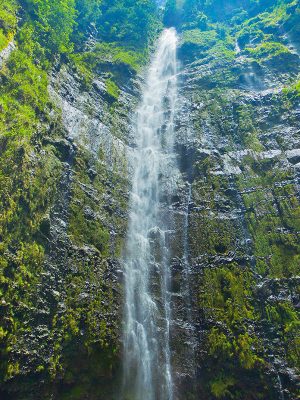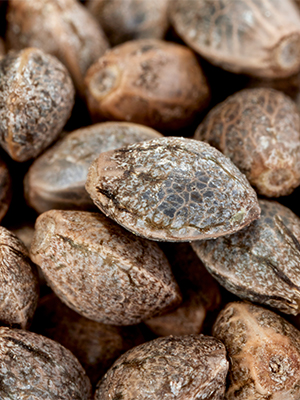 Hawaii Agricultural Regions for Cultivating CBD Hemp
Hawaii's warm climate and fertile soil makes it an excellent choice for prospective hemp farmers. If you are thinking about buying land in Hawaii or are wondering if your land is suitable for growing hemp, you may want to do some research about the various agricultural regions and soil quality. Here is some brief information about growing CBD seed on the different Hawaiian islands:
Big Island (Hawaiʻi Island): Many crops are grown on the Big Island due to its fertile volcanic soil and mild climate. This includes coffee, chocolate, vanilla, macadamia nuts, and tea. Hemp should also grow well here, but farmers should take precautions when it comes to protecting plants from the heat.
Oahu: Manoa honey, Kahuku corn, Waialua chocolate, and Waimanalo greens are some of the many crops produced on Oahu. Prospective hemp farmers should find good growing conditions here nearly year round as the temperatures rarely ever drop below sixty degrees even during the coldest months.
Kauai: Kauai's weather is also fairly stable and warm year round, which makes it a great option for growing hemp. Kauai has a long history of successfully producing many crops including sugar cane, banana, coconut, sweet potato, and breadfruit.
Molokai: Sugar, pineapple, papaya, and macadamia nuts, along with many other types of fruits and vegetables are grown in Molokai. The low elevation and well draining soil makes this island an excellent choice for starting a hemp farm.
Maui: There are many different types of soil found on Maui, some of which are very well suited for hemp cultivation. Sugar cane, bananas, tropical fruits, pineapple, macadamia nuts, and coffee beans are some of the many crops grown in this fertile region.
Hawaii Hemp & CBD Seed News
Since the market and regulations vary from state to state, it's important to stay up to date. Farmers should periodically check on local industry updates. Google Alerts is an easy way to do this– it provides a streamlined email update either daily or weekly with the news you're looking for. When signing up for these updates, try search terms like "hemp farming Hawaii" or "CBD market Hawaii". Here are some of the most important updates from the past year:
OCTOBER 13, 2020: Hawaii Farmers Prepare for Nov. 1 Transition to USDA Program
Hawaii's hemp program has yet to be approved, meaning that farmers will need to apply for licensing through the USDA. The transition means that hemp farmers will need to adhere to the federal USDA guidelines until the state program has been federally approved.
OCTOBER 5, 2020: Hawaii farmers worry USDA's federal hemp program will be cost-prohibitive, less protective
Local farmers are concerned with the cost implications tied to working under the USDA program. With the state program ending on October 31, there is uncertainty as to how this federal program could impact the local industry and economy.
JULY 24, 2020: Hawaii's agricultural economy has high hopes for hemp after sugar cane, pineapple pull out
The hemp industry brings a lot of hope to local farmers who have experienced the departure of sugar and pineapple. These agricultural productions have fallen significantly since these crops moved to cheaper locations for farming. The threatened tourist economy is hoping that hemp can help.
JULY 10, 2020: Hawai'i Legislature Passes Bill to Legalize Industrial Hemp
The new hemp legalization bill has passed in Hawaii, allowing farmers to grow commercially. The bill will provide opportunities for both economic development and diversification. The state government is looking forward to how this could positively impact their communities.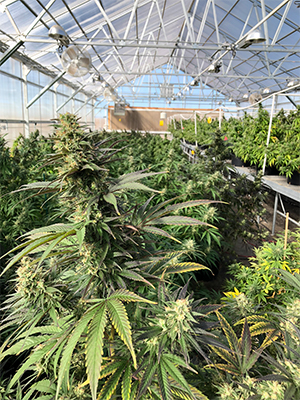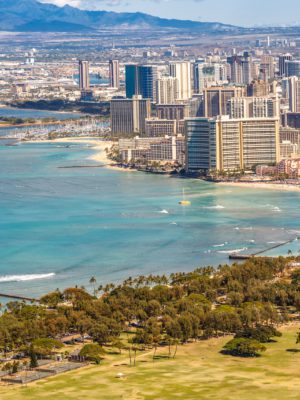 CBD & Hemp Resources for Hawaii Farmers
Stay informed about changes in legislation, network with other farmers and processors, and get detailed information about Hawaii's growing hemp industry. Joining a hemp organization is a great way for new and prospective farmers to get involved. Here are some local and national organizations that we recommend.
Hawaii-Based Hemp Organizations
Hawaii Hemp Farmers Association: This local nonprofit organization is dedicated to supporting Hawaii's hemp farmers by facilitating the exchange of information and resources. They provide great networking opportunities and educational resources for local farmers. 
Hawaii Hemp Conference: This is an annual conference that teaches attendees about the benefits of hemp and CBD and offers opportunities for networking. Here, you can meet hemp breeders, cultivators, manufacturers, processors, suppliers, distributors, compliance professionals, wholesalers, and retailers.
National Hemp Resources
Hemp Biomass Selling Tips for Hawaii Farmers
Growing hemp is different from growing many other crops in Hawaii because instead of being sold at a  grocery store, restaurant, or distributor, plants are sold to processors so that CBD can be extracted from the raw material. This means that farmers are left with the task of finding a processor to purchase their biomass. However, at this point in time, processors are in short supply in certain regions, which is why it's important for farmers to be strategic. Here are some tips that can help you with the process.
Start with a quality product

. If you're selling biomass for CBD extraction, having a high quality product is crucial. Hemp plants with a higher amount of CBD are usually worth more and are also more desirable. Start with high quality hemp seed to ensure the best results. 

Sign an agreement before you plant seed in the ground

. Worse than not getting a fair price for your biomass is ending up with plant material that you can't sell at all. To avoid this, we recommend signing an agreement with a processor even before you ever plant seed in the ground.
Go to hemp expos and industry events in Hawaii.

Even if you have to travel to the next island over, going to an expo or industry event could be well worth the effort. You may find a processor who's interested in buying your biomass or meet other farmers who can give you useful tips and insight.
Become vertically integrated.

Another option for what to do with your biomass is to process it yourself. You'll have to invest more in the beginning, but over time, if you're successful, your investment could pay off.
Work with an expert.

If you're having trouble finding a buyer, you may want to consider hiring someone who can help you. Believe it or not, there are actually hemp brokers who specialize in finding processors on the behalf of farmers.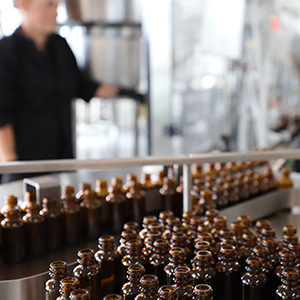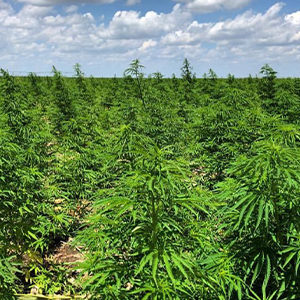 Hawaii Hemp Farming & CBD Seed FAQ
Hawaii CBD Hemp Farming Resources
Learn more about local market updates, cultivation advice, and more for your hemp farm:
November 6, 2020
Even though many farmers may be switching over to hemp due to its high lucrative potential and its relatively low maintenance needs, there are still obstacles
[…]
October 30, 2020
Hemp prohibition was recently ended by the 2018 Farm Bill which has made hemp cultivation federally legal in all 50 states. Now that Hawaii has its
[…]
September 4, 2020
Hawaii has been a little slower than other states when it comes to hemp farming and policy.  But those days are over and the state is
[…]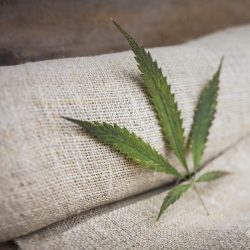 Work With Hawaii's Trusted CBD Seed Company
Since the hemp industry is rather new in the US, regulations on CBD seeds and growing hemp in Hawaii and across the US are constantly changing. To find the information you need to be a more profitable hemp farmer–working closely with an account manager here at CBD See Co is where you should start. Our team keeps up with these changes and are always happy to answer any questions. To find out more or to inquire about our premium high CBD seeds for your Hawaii farm, contact us today!