What you need to know about growing CBD Seeds in Florida

Growing hemp in any state can be challenging because of regulations.  Requiring a thorough understanding of the local regulations potential farmers here in Florida.  To properly and profitably growing hemp you must know a significant amount about legalities like–where you can buy CBD seeds and which pesticides are allowed? You also must have a clear picture of what the state of Florida requires. Luckily, there are a variety of sources out there, including our in-house experts.
CBD Seed Co. is honored to be the trusted CBD seed company serving Florida.
Where to Get Licensed to Grow Hemp in Florida
In Florida, Hemp Cultivation Licenses are free. However, in order to obtain a license, growers must undergo the application process outlined by the Florida Department of Agriculture and Consumer Services. This includes submitting fingerprints for a criminal background check. 
If you plan to process, sell, store, or distribute hemp, you may have to obtain additional licenses. For these, there is a fee involved. A complete list of fees can be found here. 
In addition to completing a criminal history report, all hemp license applicants are required to submit an environmental containment plan. A sample plan has been provided online by FDACS. 
Once your application is approved, you will receive your license. It is a good idea to save both the confirmation email and the license itself. This way, you can present proof that you are licensed if requested to do so at any time. Hemp licenses are valid in Florida for one calendar year. 
Leading CBD Seed Genetics for Florida
CBD Seed Co. has spent over five years in research and development in order to breed high-producing CBD seeds. Our genetics feature options that are ideal for the tropical, humid climate. We value compliance and always have our seeds independent, third-party lab tested for cannabinoid content, no pesticide exposure, and quality. Learn more about our current available hemp varieties: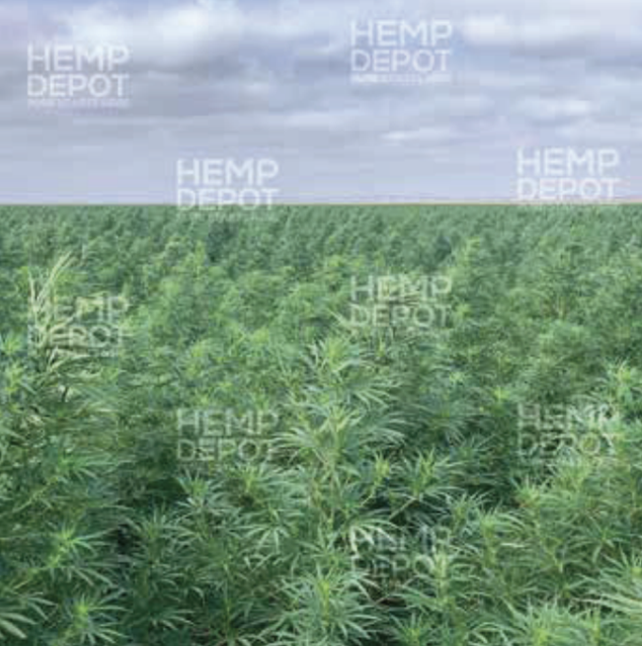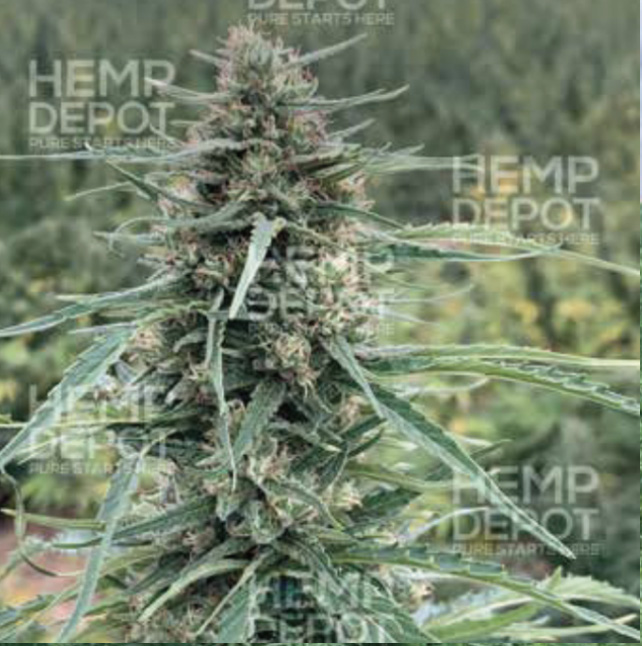 BaOX Feminized Seed
Our BaOX feminized seed is a truly exceptional option for farmers operating on a large scale and looking to use mechanization from start to finish. This variety has been field tested from California to Michigan and down to Florida, and is a reliable option for farms in all regions of Florida.
Cherry HD Feminized Seed
Cherry is a popular variety because she extracts very well. The only true downside is that she takes longer to grow than some other varieties. As a solution, we experimented with different breeding combinations to increase the vigor, size and strength of the plant. At the same time, we made sure that we preserved the excellent terpene and cannabinoid profile. After numerous experiments, we finally ended up with a variety we liked. We call this Cherry HD. Cherry HD is a early finishing, bigger plant capable of competing with the weeds and creating a quick canopy. She has a sweet smell with a hint of funk.
• Strong field ready structure
• Heavy resin and terpenes
• Ideal for biomass or flower
• 2-3%CBC
• Early finisher, finishes mid to late September depending on geography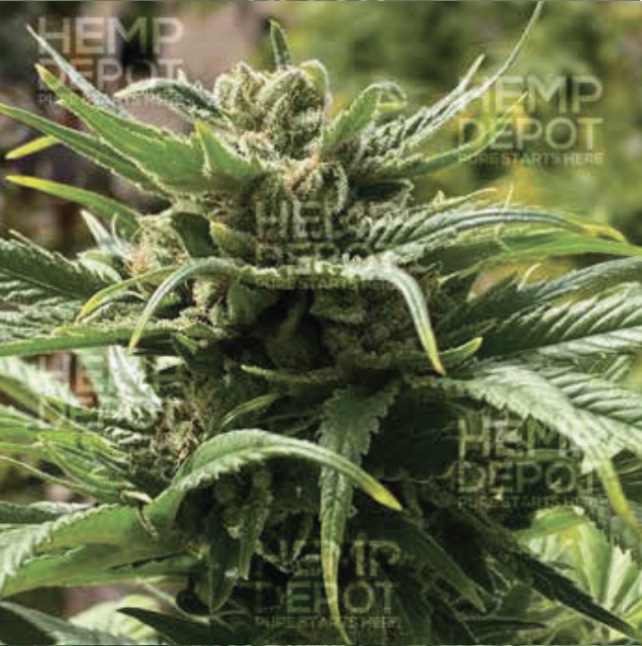 Baox High CBD Hemp Clones
Our BaOx hemp clones are vigorously growing sativa dominant plants. They will fill In up to S' spacing and will quickly create canopy to crowd out weeds with tighter spacing (we recommend 30″ x 24″). This variety is popular among hemp farmers because of its many desirable traits. BaOX has strong stalks and stems suited for even the windiest environments with close Inter-nodal spacing making her an excellent candidate for producing biomass in Florida.
• Quick to create canopy
• Excellent vigor and plant strength
• 26:1 CBD to THC ratio
• Excellent uniformity
• Ideal for biomass
• High in terpenes B-Myrcene and B-Caryophyllene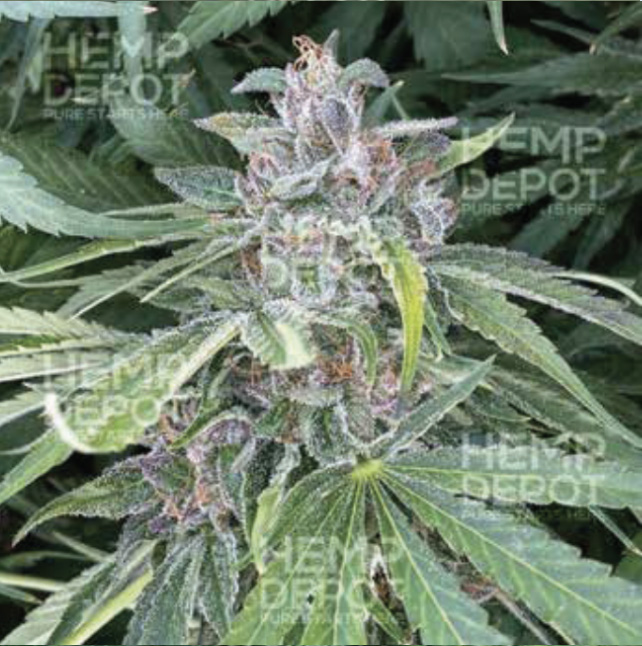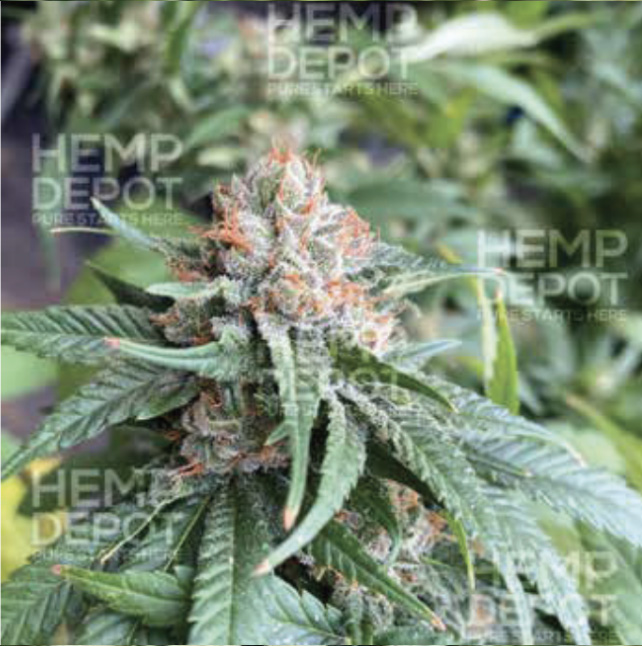 Cherry HD Hemp Clones
Cherry is a short squat plant but she packs a powerful punch! This variety grows in a very dense tight bush with thick resinous flowers that stretch to the bottom of the plant. She is ideal for either extraction or flower because she has nice tight, resinous buds. We recommend planting this variety a little bit closer together because it is a little bit slower to mature than other varieties. While she is smaller she makes up for it with Cannabinoid content.
• High terpene content
• Dense flowers
• 29:1 CBD to THC ratio
• Can reach 15% CBD or more.
• Finished flower has an almost red or purple hue
• High in terpene b-caryophyllene, farsenene, humulene, limonene, linalool and myrcene
Spectrum Hemp Clones
Clone only Spectrum is a little slower to flower, but she makes up for it in the end. Once she does flower, she packs on the flower weight quickly. While she is not ideal for climates with a shorter growing window, this should be no concern for Florida farmers. In the end, she will reward farmers with large resinous buds suitable for extraction or flower. Strong stems and stalks mean she is field ready for any weather, even Florida's strong winds and tropical climate!
• High terpene content
• Grows large dense resin coated flowers
• Ideal for biomass or flower 27:1 CBD to THC ratio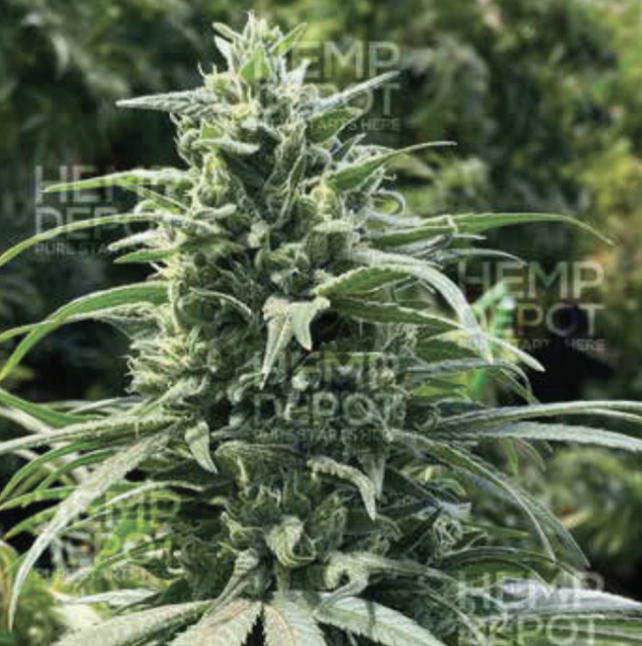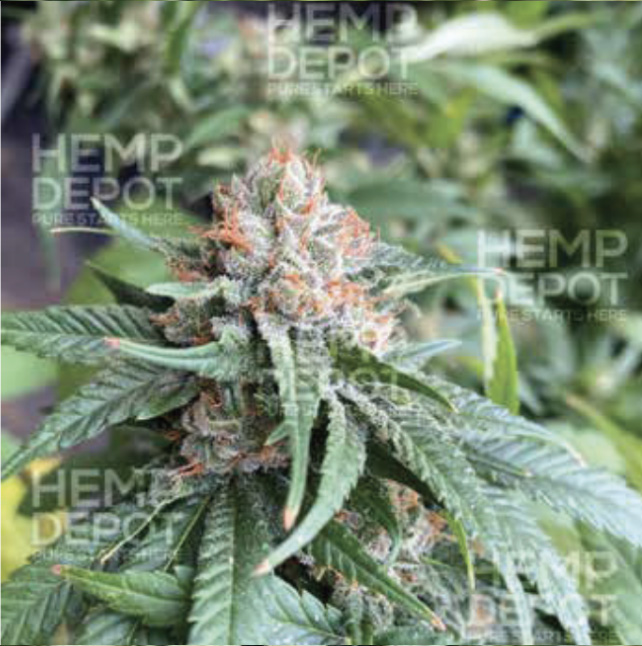 CBG Hemp Clones
Our CBG clones quick to mature and exhibit many fantastic traits. This indica dominant CBG variety is ideal for many uses, but is especially well suited for the smokable flower market. She is rapid growing and even faster to flower! For this reason, she makes for short turnaround time between runs. Heavy resin with large dense flowers make this a win win for grower and purchasers alike.
• Kush like terpene profile
• Can reach up to 25% CBG
• Best for indoor growing
• Needs 20+ hours daylight in Veg
Florida Regulations for Growing CBD Clones & Seeds
When weighing whether to become a hemp farmer here in Florida, and even once you are, the rules in that state you live in are really important to be aware of and abide by. 
Hemp farmers in Florida can obtain access to information about the rules, restrictions, and laws for growing hemp on the FDACS website. Here, you will find details about the application process, Florida's hemp laws, and additional requirements mandated by the state and federal government.
Here are some other useful links which can be found on the FDACS website:
National Regulations for Growing Hemp
National Institute of Food and Agriculture (NIFA): If you are interested in contributing to U.S. agricultural sciences and research related to hemp, you may want to check out the NIFA website. 
USDA: Thanks to the 2018 Farm Bill, hemp is considered to be an agricultural commodity. At the federal level, the USDA is the main entity that oversees hemp cultivation and production in the U.S.
Food and Drug Administration:

If you have plans to become vertically integrated or simply want to learn more about regulations for consumer hemp products, check out the FDA website. Here, you will find valuable information about hemp in food, cosmetics, and consumer goods.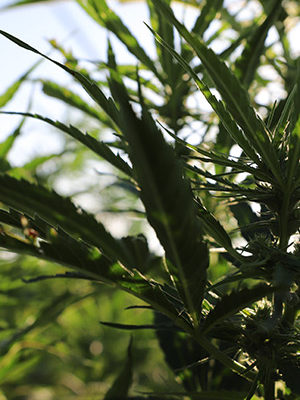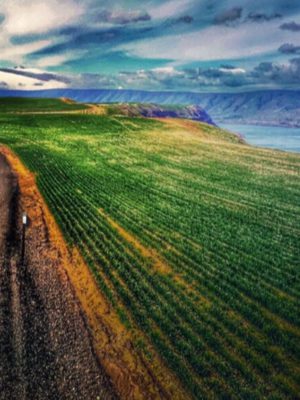 Florida's Hemp Biomass Transportation Regulations
Florida has very specific requirements when it comes to the transportation of hemp biomass. According to the FDACS website, "Along with certain paperwork requirements, the Department requires hemp to be transported in a fully enclosed vehicle or container." Examples of enclosed containers include garbage bags with drawstrings, totes with lids, vehicles with solid walls, and covered truck beds. 
For more information on biomass transportation requirements, you can contact the Florida Department of Agriculture and Consumer Service via live chat or through an e-form on the department's website. 
Regions of Florida Where CBD Is Grown
CBD hemp plants are easier to grow than many other crops. However, some areas are better than others. Here in Florida, hemp can be grown but some regions will be better than others. With over 47,000 farms here in Florida–hemp farming is a real possibility. The current top five agricultural counties are 
Palm Beach-$999 million
Miami-Dade-$604 million
Hendry-$499 million
Hillsborough-$378 million
Polk-$350 million
Keep in mind these statistics are skewed toward orange farming, so if you don't see your county here be sure to do some more research on your counties farming profile and hardy zone.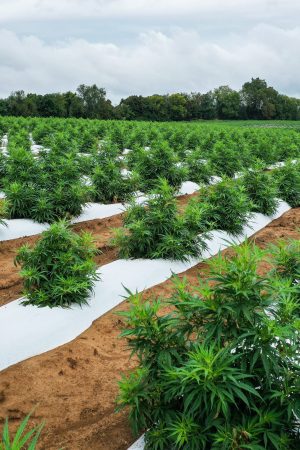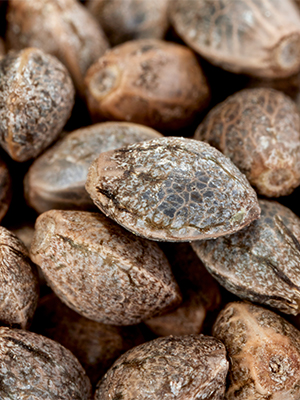 Florida Agricultural Regions for Cultivating CBD Hemp
Florida offers ample opportunities for hemp farming. Here is some information about growing CBD seeds and clones in the different agricultural regions of Florida: 
Panhandle: Citrus, blueberries, strawberries, and wheat are all widely cultivated in the Panhandle area of Florida. Hemp plants should fare well in these warm, slightly humid conditions. 
Big Bend: The Big Bend is one of the top hemp growing regions in Florida. Pecans and oranges are also grown in this region.
West FL Peninsula: Sugar cane, tomatoes, and many other crops are grown in the West Peninsula of Florida. Hemp plants should fare well in this region, but farmers should take precautions to protect plants from the heat.
FL Keys: The Keys have a long history of being an agricultural producing region. Onions, limes, and tomatoes are widely cultivated in this southernmost area of Florida. Hemp seeds of all varieties should fare well in similar conditions, so long as they are protected from strong winds and excess moisture. 
SE Coast: The SE Coast boasts some of Florida's finest farmland. Celery, beans, tomatoes, cabbage, peppers, and grapefruit are all grown in this region. Prospective hemp farmers should take the tropical climate conditions into consideration since these can be challenging for certain types of plants.
NE Coast: The Northeast Coast of Florida is known for its humid, subtropical climate. Citrus, cotton, potatoes, beans, citrus, and many other fruit and vegetable varieties grow quite well in this region, so hemp plants should flourish. 
Florida Hemp & CBD Seed News 
Keeping up to date with local regulations and industry news can help you make the best decisions regarding your farm. A great way to stay up to date with local farming news is with Google Alerts. This provides an easy, convenient way to get streamlined alerts either daily or weekly regarding the topic you're interested in. Try terms like "hemp farming Florida" or "CBD market Florida". Here are some of the most prevalent news articles from the past year:
AUGUST 22, 2020: Florida Hemp Farmers Face Challenge Insuring Crops Amid Hurricane Season
Hurricane season posed significant risks to hemp farmers in Florida. While hemp thrives in this sunny climate, too much rain can impact THC content. In addition to ensuring crops aren't ruined by the hurricane, there is currently only one hemp insurance option available for farmers in this state.
JUNE 9, 2020: Hemp, Inc. Announces Plans to Establish Processing Facilities and Kins Communities in Florida
The large hemp producer has decided to open large processing facilities located in Florida. The new 85,000 square foot manufacturing facility brings hopes of more opportunities for local farmers and an improvement in the local industry.
APRIL 20, 2020: USDA Approves Florida Hemp Plan
The Florida Department of Agriculture and Consumer Services has announced its acceptance of hemp growing applications starting April 27. The state hemp regulatory program was approved by the USDA, meaning local farmers can begin growing commercially via Florida state.
MARCH 30, 2020: Florida hemp: Commercial growing around the corner
This update regarding the USDA review of the regulatory state program. While the state still has the ability to issue hemp grower permits, the industry is expected to boom once this state regulatory program has been approved.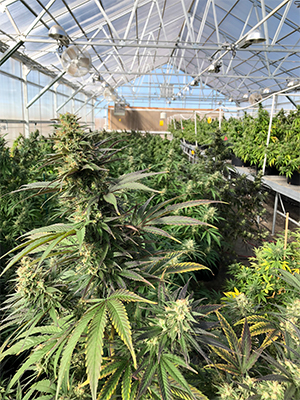 CBD & Hemp Resources for Florida Farmers
Florida's hemp industry is growing. Now is your chance to make a name for yourself before the competition becomes too steep. Joining a hemp organization is a great way to get involved, network, and get to know other individuals in the industry. Here are some local and national organizations that we recommend.
Florida-Based Hemp Organizations 
National Hemp Organizations
Hemp Biomass Selling Tips for Florida Farmers
Whether you're new to hemp farming or have been in business for a long time, it always helps to get advice on ways to improve your business. This is especially true when it comes to selling biomass, which can be a challenging endeavor. Here are some tips that can help you get the best price for your plant material:
Identify your goals then make a plan.

Before you buy hemp seed, it's important to make a plan about what you plan to grow it for and who you want to sell it to. If you plan on selling your hemp for fiber, any hemp seed will do. But if you plan on selling your hemp to a CBD processor, you need high CBD hemp seed.
Sign a contract before you begin planting.

This way, you will for sure know that at the end of the season, someone will be buying your biomass. Nothing is worse than wasting your money growing plant material that you can't sell.
Network like your life depends on it.

Because your business does. Attend as many industry events as you can. The more processors you meet, the better your chances are of entering into an agreement that works out to your benefit.
Determine a strategy for quality control.

You need to be able to protect your plants from pests, fertilize the soil properly, and make sure that THC levels don't spike during the summer heat. Make a plan for controlling the quality of your biomass before you start planting.
Work with a hemp broker.

If worst comes to worst and you can't find a processor to buy your biomass, you can always hire a hemp broker. Just like a mortgage broker, a hemp broker will help you find the best price for your product by doing the research on your behalf. You'll have to pay them, but it could very well be worth it in the end.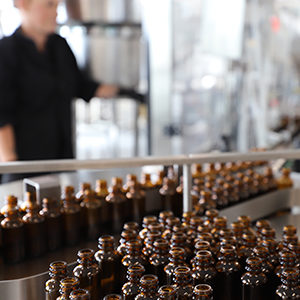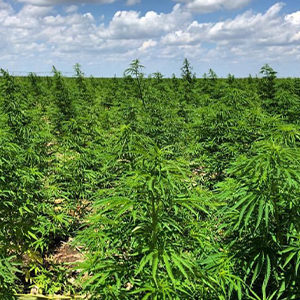 Florida Hemp Farming & CBD Seed FAQ
Florida CBD Hemp Farming Resources
Stay informed about Florida's budding hemp industry. Check out these resources for local market updates, growing advice, and more for your hemp farm:
November 4, 2020
Hemp has been celebrated for its low maintenance needs especially when compared to other cash crops. For farmers interested in joining in the lucrative hemp industry,
[…]
September 10, 2020
Florida now has an established hemp regulatory program allowing farmers to join the ever-growing industry. With more and more local farmers entering the hemp industry, it's
[…]
August 27, 2020
With Florida's new hemp regulatory in place, farmers in the state can now enter the lucrative CBD market. Whether you're interested in growing hemp for CBD
[…]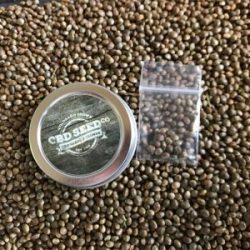 Work With Florida's Trusted CBD Seed Company
Since the hemp industry is so new not only to Florida but the US at large, tracking these changes and having a good relationship with a Hemp specialist is an excellent idea. At CBD Seed Co, we are structured to be a resource for our clients.  It starts with assigning you a personal account manager. Our account managers here at At CBD Seed Co keep up with these changes and are always happy to answer any questions for you. To find out more or to inquire about our premium high CBD seeds for your Florida farm, contact us today!