What You Need to Know About Growing CBD Seeds in Arkansas
Growing hemp in any state can be challenging because of regulations, requiring a thorough understanding of the local regulations for potential farmers here in Arkansas. To properly and profitably growing hemp you must know a significant amount about legalities like– where you can buy CBD seeds and which pesticides are allowed? You also must have a clear picture of what the state of Arkansas requires. Luckily, there are a variety of sources out there, including our in-house experts. We're here to help support local farmers succeed in this new, exciting industry. While this could be an incredible, lucrative opportunity, you'll need to have a vast understanding of cultivation requirements, legal regulations, and current market trends before getting started.
CBD Seed Co. is honored to be the trusted CBD seed company serving the state of Arkansas.
Where to Get Licensed to Grow CBD In Arkansas
For farmers interested in applying for commercial hemp cultivation licensing, you'll need to start with the Arkansas Department of Agriculture Industrial Hemp Licensing Program. All applications, fee information, and resources can be found on their website. All applications can be submitted via email. Anyone interested in getting involved in the hemp industry including processors and handlers must also go through proper licensing channels via the state's department of agriculture.
Leading CBD Seed Genetics for Arkansas
CBD Seed Co. has spent over five years in research and development in order to breed high-producing CBD seeds. Our genetics feature options that are ideal for the humid subtropical climate. We value compliance and always have our seeds independent, third-party lab tested for cannabinoid content, no pesticide exposure, and quality. Learn more about our current available hemp varieties: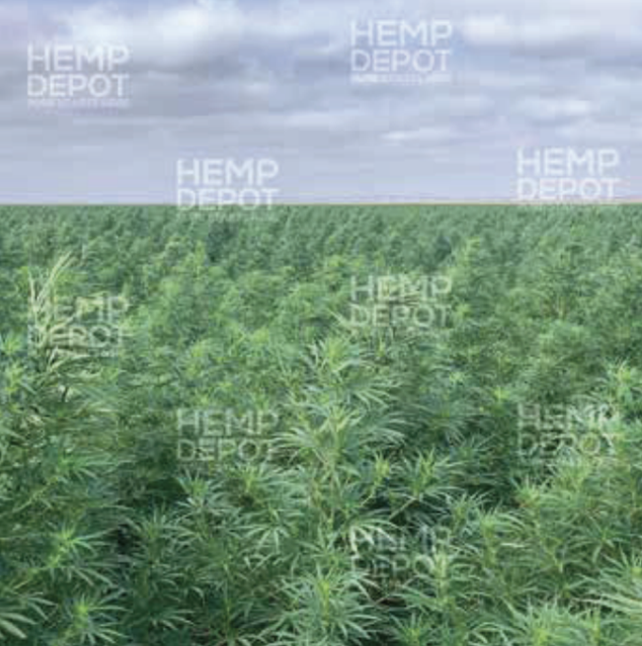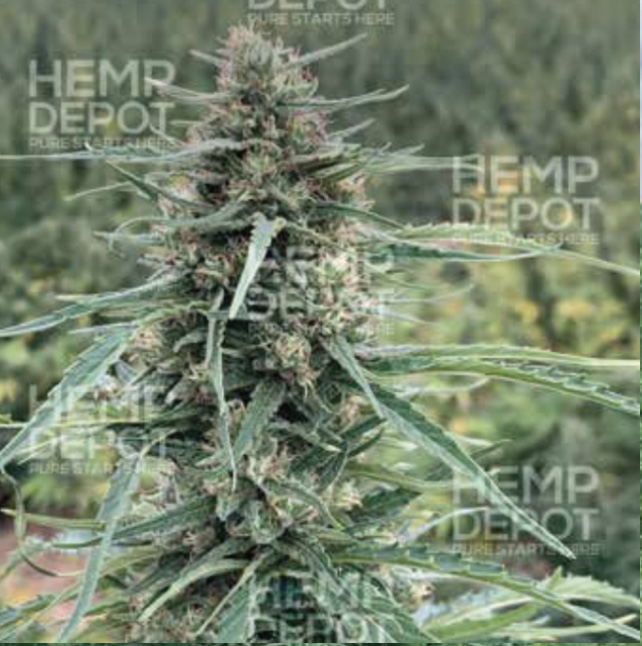 BaOX Feminized Seed
Field tested from California to Michigan and down to Florida, Our BaOX feminized seed Is a no bralner for the large scale farmer looking to use mechanization from start to finish.
Cherry HD Feminized Seed
Cherry extracts very well but unfortunately also grows very slow. We set out to change this! We experimented with many different breeding combinations to increase vigor, size and strength without sacrificing terpene or cannabinoid content, the result of these trials is what we call Cherry HD. Cherry HD is a early finishing, bigger plant capable of competing with the weeds and creating a quick canopy. She has a sweet smell with a hint of funk.
• Strong field ready structure
• Heavy resin and terpenes
• Ideal for biomass or flower
• 2-3%CBC
• Early finisher, finishes mid to late September depending on geography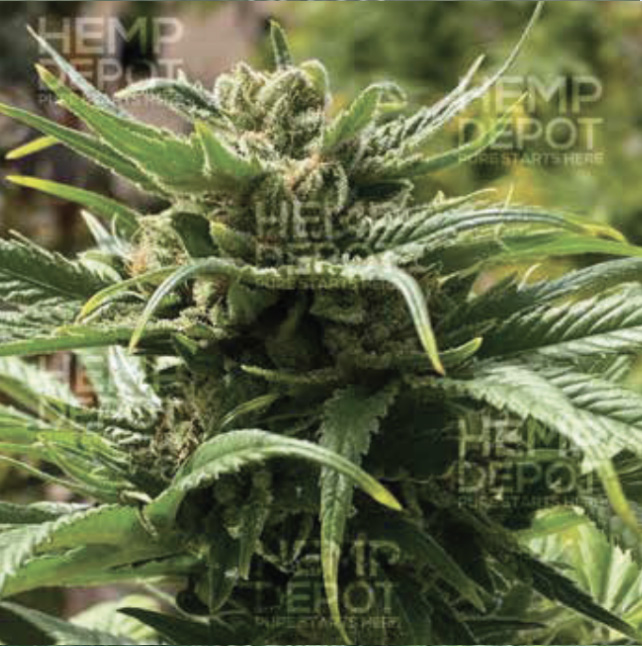 Arkansas Regulations for Growing CBD Clones & Seeds
Unlike any other agricultural crop, hemp is highly regulated. The 2018 Farm Bill has made hemp farming possible but also created a patchwork of various legal frameworks across each state. This can make regulations a bit more confusing since farmers will have to stay up to date with both federal and state regulations. The state hemp program here has decided to continue to operate under the 2014 Farm Bill guidelines for its 2021 season. It will be your responsibility to ensure you stay compliant for the duration of your commercial hemp farming license. Here are the links you'll need to get started for the current state and federal regulations:
Arkansas Department of Agriculture: Your primary source for information about the state's industrial hemp program. The website contains important information regarding licensing requirements, state regulations, and more. Farmers can find supplemental forms, FAQs, and other resources for state regulations. All questions can be directed to the state hemp program via email at industrialhemp@agriculture.arkansas.gov or by phone at (501) 225-1598.
Here are a few of the other useful links you can find on their website:
National Resources for Hemp Regulations
National Institute of Food and Agriculture (NIFA): This federal agency provides leadership and funding for programs that advance agriculture-related sciences. They are a researched-based organization that invests in and supports initiatives to ensure the long-term viability of agriculture, now including industrial hemp and CBD. NIFA applies an integrated approach to ensure that groundbreaking discoveries in agriculture-related sciences and technologies reach the people who can put them into practice.
USDA: The United States Department of Agriculture is in charge of creating regulations for the industrial hemp industry and the growing of CBD seeds and clones. Their site is comprehensive and a must-read for hemp growers and processors. While there is a state program here, farmers looking for licensing in other states without a hemp program can often obtain licensing directly from the USDA. This federal resource is crucial to keep up with in addition to state regulations.
FDA: The FDA is currently creating a legal framework for hemp-derived CBD products. For farmers cultivating hemp in order to produce CBD, this can be a great resource. Once the FDA has established its regulatory framework for CBD products, this could potentially impact farmers as well as manufacturers. Farmers that are also processors and manufacturers of CBD products can also find its current instructions on how to stay compliant in terms of labeling, marketing, and more.
Vote Hemp: This nonprofit is dedicated to educating legislators and policymakers, advocating for progressive hemp laws, and defending standing policies that inhibit commerce. In addition to advocacy, farmers can utilize this resource for its regulatory information. The website provides comprehensive regulation education by state including ways that you can help with advancing policies. From legal cases to regular political updates, farmers can keep up to date with the ever-changing legal framework.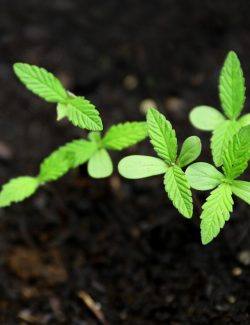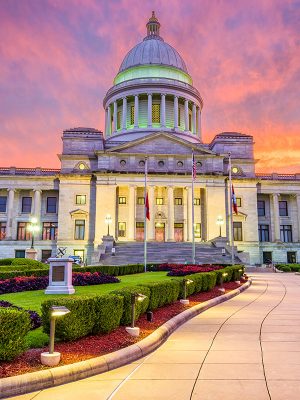 Arkansas' Hemp Biomass Transportation Regulations
In order to transport hemp biomass within state borders, the responsible transporter party must submit a hemp material transfer form to the Arkansas Department of Agriculture. The form must also include a copy of the transferor and receiver's hemp licenses, documentation from the transferor's state hemp program that authorizes transportation, and an official lab analysis that shows the total THC content for the hemp biomass. Documents must accompany the hemp material during transport. A copy of this form can be found here and submitted to industrialhemp@agriculture.arkansas.gov.
Regions of Arkansas Where CBD Is Grown
Hemp plants are known to be a relatively low maintenance plant, especially when compared to other cash crops. However, some spots in the US and some states will be better for growing hemp. Agriculture is the largest industry in this state due to its diverse landscape and climate. As a major exporter of rice, soybeans, poultry, cotton, and grains, Arkansas has great land for growing hemp. From Madison County in the northwest part of Arkansas all the way down to Lincoln County and Chicot Counties– farmers can easily transition part of their land to grow this crop. To get a better understanding of which planting zone you will be planting in, in Arkansas look here.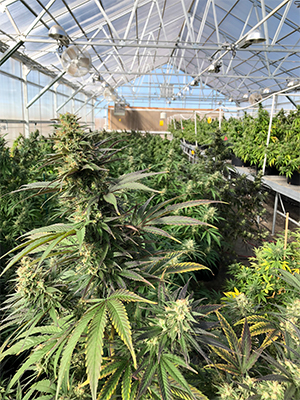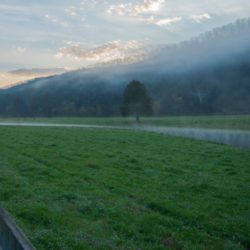 Arkansas Agricultural Regions for Cultivating CBD Hemp
Arkansas has widely diverse farming land and varying climates in which hemp can thrive:
The Ozark Mountains
The Arkansas River Valley
The Ouachita Mountains
The West Gulf Coastal Plain
The Mississippi Alluvial Plain
Crowley's Ridge
Farmland covers approximately 13.5 million acres in Arkansas.
Arkansas Hemp & CBD Seed News
It's always best to stay informed regarding current industry news and the local hemp market overview. Since regulations and market trends vary from state to state, it makes it even more important to keep up to date. A great way to get local industry news is by setting up Google Alerts. Google Alerts provides an email alert either daily or weekly for whatever you're interested in. Try terms like "CBD market Arkansas" or "hemp farming Arkansas" to get any current news updates. Here are some of the local news features from 2020:
MAY 18, 2020: Industrial Hemp Production is Lucrative, but Arkansas Producers Should Start Small
This is a wonderful read for first-time and novice hemp farmers interested in joining the industry. The article features valuable information from Dr. Henry English, the head of the University of Arkansas's Pine Bluff Small Farm Program. While this can be a lucrative industry, he recommends that farmers start small and to consider soil health factors before planting CBD seed.
MAY 14, 2020: Arkansas hemp industry growing despite 94% of farmers losing money in 2019
A very interesting read regarding the growing hemp industry in Arkansas despite high profit losses. This article analyzes the contributions to profit losses which include significant theft issues, pest concerns, and a general learning curve for hemp cultivation. In-state processors reported about half of them purchasing hemp from local growers. It's important for local farmers to network, do their research, and invest in proper security.
MARCH 31, 2020: Hope for hemp in Arkansas
Local farmers are hopeful to join the lucrative hemp industry but may not have been as prepared during the 2019 season. While hemp has the reputation of being rather low maintenance especially when compared to other cash crops, it does require significant knowledge in terms of cultivation. Some farmers jumped on the chance to grow industrial hemp but did not complete the adequate research needed for a successful first year.
MARCH 24, 2020: Arkansas hemp industry on the rise while some farmers call for change in regulations
This interesting read on a local organic farmer adding hemp to his crops explores the newly emerging local hemp industry. With 125 licenses issued to hemp farmers across 51 counties, more and more farmers are interested in joining the industry. Learn more about current market value trends and more.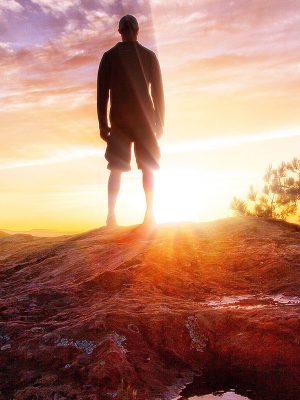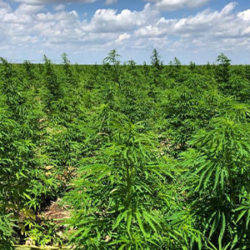 CBD & Hemp Resources for Arkansas Farmers
Learn more about the various local and federal resources available for hemp farmers regarding cultivation tips, different regulations, and more. It's always a good idea to join different organizations in order to create the network you need for potential processors, buyers, and more.
Arkansas-Based Hemp Organizations
Arkansas Cannabis Industry Association: This cannabis industry trade association advocates for progressive laws, regulations, and public policies more focused on the medical cannabis industry. ACIA provides education for policymakers, the community, and regulators. There are significant annual membership dues but this could be a good networking opportunity.
Arkansas Farmers' Industrial Hemp Conference: Join an annual conference with fellow farmers and hemp experts to learn more about hemp cultivation. The conference outlines pertinent information including regulatory and legal requirements, best growing practices, how to work with processors, finding your best market, the biggest cultivation mistakes, best hemp varieties for Arkansas, farming equipment requirements, and much more.
National Hemp Resources
Hemp Biomass Selling Tips for Arkansas Farmers
With hemp farmers reporting the inability to sell about half of last year's crops, here are some recommendations for finding buyers for the upcoming season:
Hire a hemp broker: There are licensed hemp brokers that can help you negotiate the best price for your hemp biomass. You'll want to look for an experienced individual with many connections in the industry and a great track record. Organizations like Arkansas Hemp Brokers offer services for helping clients with business development, agricultural advisory services, and also purchase hemp commodities.
Presell your biomass: This is an ideal option since the window for selling your harvested biomass is short. Having a buyer lined up can help alleviate stress post-harvest while giving you the competitive advantage of growing specific strains that potential buyers are looking for.
Sell directly to buyers: If you have the connections, it may be a good idea to cut out the middle man. Selling directly to buyers can help you maximize your profits but it will require more work.
Profit-sharing agreements: For farmers interested in joining the hemp industry but don't have the upfront finances, profit-sharing agreements may be a good option for you. Profit-sharing works by finding a buyer willing to pay for all upfront costs and recoups these expenses after harvest.
Hemp future contracts: This type of agreement is signed before you start your season with a set price arranged for your biomass. While the price provided in future contracts is usually less than the price available with the open market, this is a good option for better stability and minimizing fluctuation risks.
Networking: Joining a hemp association or attending a hemp trade show can offer networking opportunities for connecting with potential buyers. The more places you can find to network, the more opportunities you'll find.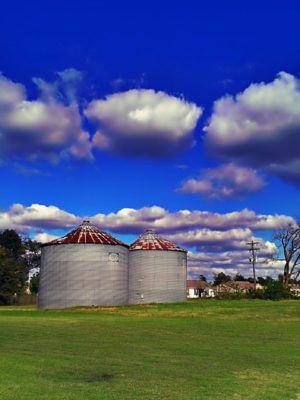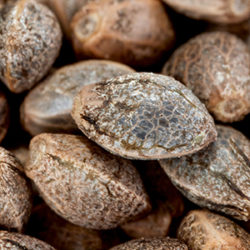 Arkansas Hemp Farming & CBD Seed FAQ
Arkansas CBD Hemp Farming Resources
Learn more about local market updates, cultivation advice, and more for your hemp farm:
December 29, 2020
Now that the 2021 growing season is right around the corner, farmers need to start preparing. In preparation for the new farming season, finding the right
[…]
November 2, 2020
Now that more and more farmers are joining the hemp industry, it's important to understand all the different, necessary investments you'll need for a successful hemp
[…]
October 27, 2020
Hemp is considerably more resilient when compared to other cash crops when it comes to pests and disease. However, hemp is still susceptible to mold growth
[…]
Work With Arkansas' Trusted CBD Seed Company
Since the industry is so new–the regulations on CBD seeds and growing hemp in Arkansas and across the US are always shifting. They will change a lot in these first couple of years until more permanent regulations are in place.  Our account managers here at At CBD Seed Co. keep up with these changes and are always happy to answer any questions for you. To find out more or to inquire about our premium high CBD seeds for your Arkansas farm, contact us today