What You Need to Know About Growing CBD Seeds in Arizona

Did you know that because of its arid climate, Arizona is considered one of the best states in the country to grow industrial hemp?
The 2018 Farm Bill made it legal to grow industrial hemp and CBD seeds in all fifty states, including Arizona. At that time, Gov. Doug Ducey signed bipartisan legislation backed that authorized the Arizona Department of Agriculture to license applicants to grow and process industrial hemp.  However, there are various restrictions the aspiring hemp farmer must know about.
Some of these restrictions are federal and some pertain specifically to Arizona. Growing a CBD crop is quite different than growing hay, grain, or produce. You'll need to provide a copy of your Level I Fingerprint Clearance Card, issued by the Fingerprint Division of the AZ Dept. of Public Safety, apply for the annual hemp growers license, and much more. There are even requirements for testing the crop before and after harvest. This is because hemp is a type of cannabis and contains THC, the same as marijuana does. However, industrial hemp used for any purpose, including processing CBD, legally cannot have more than 0.3% THC by dry weight.
Farmers must take great care with this crop, from purchasing seeds with proven genetics for this low level of THC, to the aforementioned testing, and much more. There are only certain pesticides approved by the state, as well. And not only must Arizona hemp farmers be up to date with the current regulations, it bears noting that this is a new industry, regulated by the federal government, and the federal regulations are likely to change.
However, despite the regulations, Arizona farmers are eager to get into this commercial crop. Although industrial hemp can be used to make rope, paper, fuel, insulation, and more, most farmers are interested in selling it for CBD. At this time, CBD offers the most profit for this crop.
For any individual interested in growing CBD seeds in Arizona, we recommend checking out this document: 2019 Industrial Hemp Final Report, published by the Arizona Department of Agriculture. They run Arizona's hemp program and their site contains a great deal of useful information. We also recommend reading through all the documents on the hemp program page, as linked above.
CBD Seed Co. is honored to be the trusted CBD seed company serving the state of Arizona.
Where to Get Licensed to Grow CBD In Arizona
The Arizona Department of Agriculture (AZDA) is responsible for regulating commercial hemp farming for the state. Farmers interested in growing hemp will need to apply for licensing through the state's industrial hemp program. New program applicants must mail applications and packets while current license holders may submit forms via email. Farmers interested in applying must have a valid fingerprint clearance card prior to applying.
Leading CBD Seed Genetics for Arizona
CBD Seed Co. has spent over five years in research and development in order to breed high-producing CBD seeds. Our genetics feature options that are ideal for the semiarid hot climate, arid and semiarid subtropical climate, and more humid regions. We value compliance and always have our seeds independent, third-party lab tested for cannabinoid content, no pesticide exposure, and quality. Learn more about our current available hemp varieties: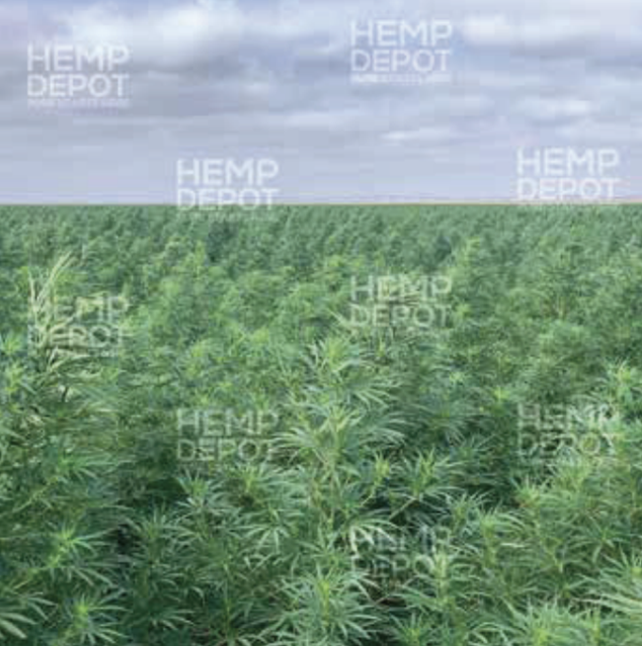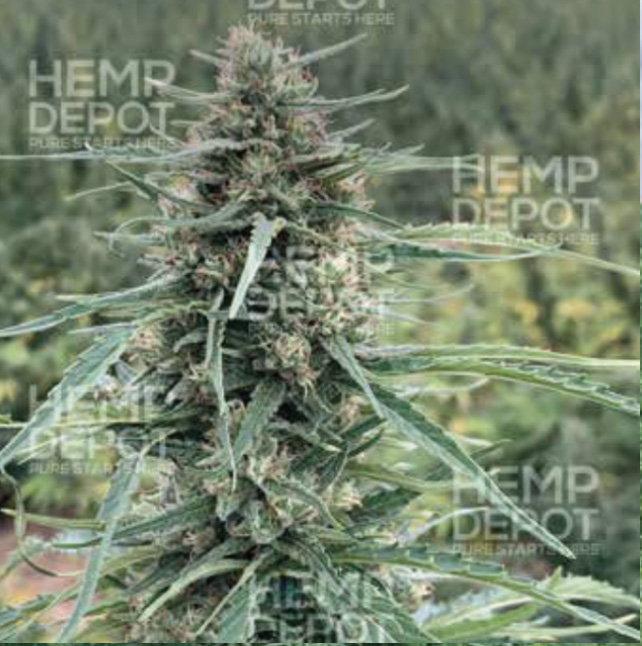 BaOX Feminized Seed
Field tested from California to Michigan and down to Florida, Our BaOX feminized seed Is a no bralner for the large scale farmer looking to use mechanization from start to finish.
Cherry HD Feminized Seed
Cherry extracts very well but unfortunately also grows very slow. We set out to change this! We experimented with many different breeding combinations to increase vigor, size and strength without sacrificing terpene or cannabinoid content, the result of these trials is what we call Cherry HD. Cherry HD is a early finishing, bigger plant capable of competing with the weeds and creating a quick canopy. She has a sweet smell with a hint of funk.
• Strong field ready structure
• Heavy resin and terpenes
• Ideal for biomass or flower
• 2-3%CBC
• Early finisher, finishes mid to late September depending on geography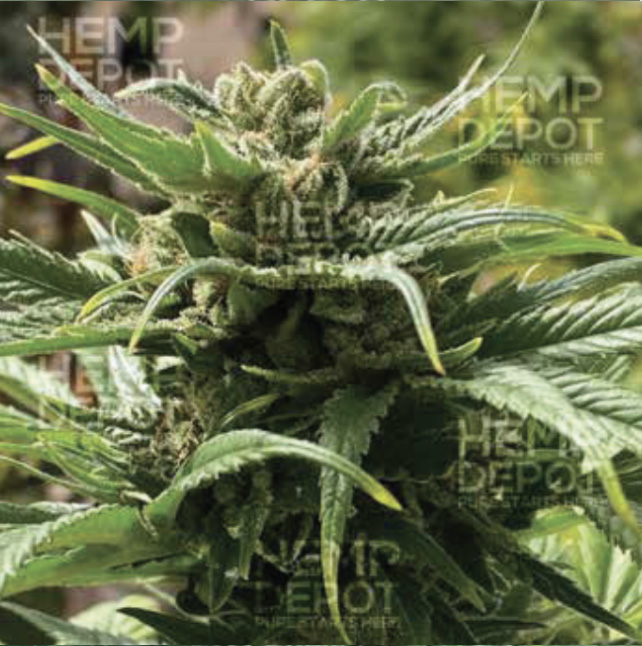 Arizona Regulations for Growing CBD Clones & Seeds
When it comes to the hemp industry, it is truly unlike any other agricultural commodity in the nation. Hemp farming is highly regulated by both the state and the USDA. It is crucial to stay up to date with regulations in order to stay compliant. The risk of not understanding the current regulations is potentially sacrificing your entire harvest. In order to ensure your crops stay legal and sellable after harvest, make sure you have a comprehensive understanding of hemp regulations.
The 2018 Farm Bill did legalize hemp cultivation but also resulted in varying state laws and programs. That means that you'll need to do state-specific research. In addition to the unique state farming program offered here, farmers are required to stay federally compliant as well. Here are some important links and forms to help get you started. Farmers will need to keep up with both state and federal regulations throughout the process:
Arizona Industrial Hemp Program: This website should be your first stop in learning about growing CBD clones or seeds as a cash crop. Learn more about the required forms and fees as well as other resources. Farmers are welcome to call the program at 602-542-0955 with any questions. Other inquiries can be made via email at azhemp@azda.gov.
Here are some other useful links found on their website:
National Resources for Hemp Regulations
National Institute of Food and Agriculture (NIFA): This federal agency provides leadership and funding for programs that advance agriculture-related sciences. They are a researched-based organization that invests in and supports initiatives to ensure the long-term viability of agriculture, now including industrial hemp and CBD. NIFA applies an integrated approach to ensure that groundbreaking discoveries in agriculture-related sciences and technologies reach the people who can put them into practice.
USDA: The United States Department of Agriculture is in charge of creating regulations for the industrial hemp industry and the growing of CBD seeds and clones. Their site is comprehensive and a must-read for hemp growers and processors. While there is a state program here, farmers looking for licensing in other states without a hemp program can often obtain licensing directly from the USDA. This federal resource is crucial to keep up with in addition to state regulations.
FDA: The FDA is currently creating a legal framework for hemp-derived CBD products. For farmers cultivating hemp in order to produce CBD, this can be a great resource. Once the FDA has established its regulatory framework for CBD products, this could potentially impact farmers as well as manufacturers. Farmers that are also processors and manufacturers of CBD products can also find its current instructions on how to stay compliant in terms of labeling, marketing, and more.
Vote Hemp: This nonprofit is dedicated to educating legislators and policymakers, advocating for progressive hemp laws, and defending standing policies that inhibit commerce. In addition to advocacy, farmers can utilize this resource for its regulatory information. The website provides comprehensive regulation education by state including ways that you can help with advancing policies. From legal cases to regular political updates, farmers can keep up to date with the ever-changing legal framework.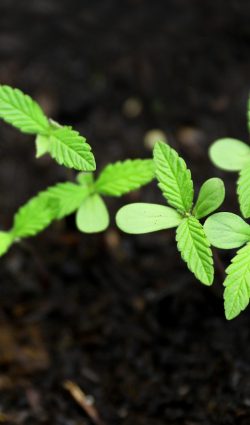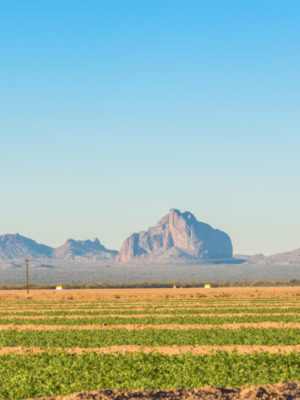 Arizona's Hemp Biomass Transportation Regulations
Arizona requires hemp transporters to obtain AZDA licenses. Growers must submit their application at least 72 hours before shipment or transport. The harvest lot number needs to match the form and be included on all shipping and transportation documents. The application form for transport can be found here. This form can be submitted via email at azhemp@azda.gov. The state highly regulates hemp transportation and restricts the movement of hemp biomass if the proper licensing is not completed prior to transport.
Regions of Arizona Where CBD Is Grown
Arizona is known for producing cotton, citrus, vegetables, seeds, and grains. The top ten agricultural products produced here are cattle, dairy, lettuce, hay, lemons, wheat, cotton, cantaloupes, spinach, and cauliflower. The significant agriculture sector exports across the United States as well as to 70 other countries. The state actually ranks second in the US for producing certain lettuces and cruciferous vegetables. Home to over 15,400 farms and ranches and a variety of crops that already thrive here, hemp is a great addition that can be grown in virtually any region.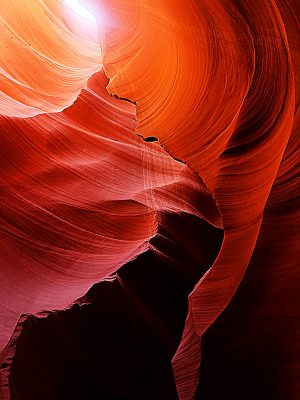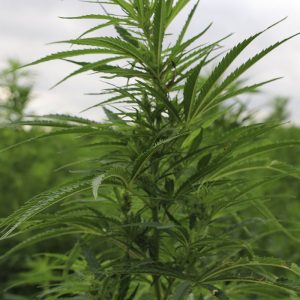 Arizona Agricultural Regions for Cultivating CBD Hemp
Hemp has been widely cultivated in the following regions since the passing of the 2018 Farm Bill:
Apache County

Cochise County

Coconino County

Graham County

La Paz County

Maricopa County

Mohave County

Navaho County

Pima County

Pinal County

Santa Cruz County

Yavapai County

Yuma County
The largest acreage of hemp is found in the Yuma and Maricopa counties.
Arizona Hemp & CBD Seed News
While the 2018 Farm Bill did end hemp prohibition, it also created a confusing patchwork of hemp regulations across each state. Since Arizona is one of the states that has adopted its own regulatory program, it's important for farmers to keep up to date. In addition to state regulations, it's best practice to stay up to date with local market trends and industry news. A great, convenient way to do that is with Google Alerts. This service enables daily or weekly alerts whenever something new is reported online. Farmers can set up these alerts with terms like "hemp farming Arizona" or "CBD market Arizona". Here are some news features regarding the industry during the past few years:
NOVEMBER 12, 2020: Hollywood comes to Arizona: Former film producer building 1,500-acre hemp farm
A former film producer has started building a new 1,500-acre hemp farm in Arizona. The interesting move may highlight the differing state regulations when it comes to cultivating hemp, providing a more favorable location. It's always very positive when large producers enter the industry– the hope is that this stimulates the local market and brings in more opportunities for farmers, processors, and other locals in the industry.
MARCH 9, 2020: Hemp, Inc. Announces Great American Hempathon Competition in Arizona is Now Open for Participants
Hemp, Inc. has launched a 5,000 sq. ft. retail location in Kingman, Arizona, and also launched the first Great American Hempathon. The Hempathon is open to participants to compete in regards to hemp cultivation for local farmers. The project will take place during the 2020 growing season where planting, maintaining, harvesting, and processing will all be evaluated for a $50,000 prize.
JANUARY 21, 2020: Arizona climate blamed for 'off the charts' THC failure in first hemp crops
Approximately 41% of hemp crops in Arizona tested above 0.3% THC during the 2019 growing season. The article delves deeper into the reasons as to why this statistic was so high. It is believed that in addition to Arizona's hot climate, the genetics used were also attributed to the failure rate. It's important to find CBD seed from similar climates to ensure better adaptivity and to reduce the stress these plants can experience.
SEPTEMBER 13, 2019: Arizona hemp farmers start off small in hopes of cashing in big
Learn more about the start of the first legal growing season in 2019. With at least 37,000 acres of licensed hemp cultivation, the state is off to a great start. Since hemp typically thrives in dry, hot climates like Arizona, farmers seem optimistic about their initial efforts. Many are starting small and planning to expand during the 2020 growing season.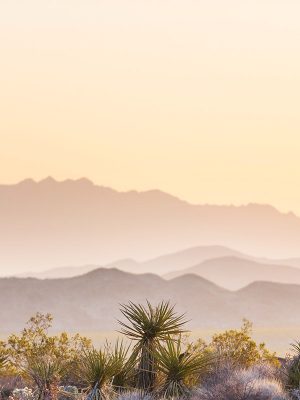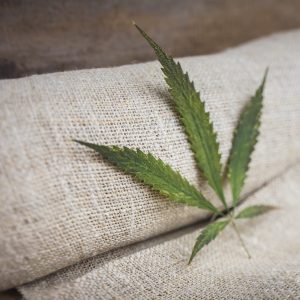 CBD & Hemp Resources for Arizona Farmers
For any farmer entering into the industry, we believe having a strong network and support system can help you run a successful farm. Check out both local and federal organizations to find the connections you need for potential buyers, processors, and other industry professionals.
Arizona-Based Hemp Organizations
Hemp Industry Trade Association of Arizona: Join a community of local stakeholders for strong political representation, incredible networking opportunities, and more. HITA of Arizona provides regular networking events so that farmers can connect with other professionals in the industry. Membership includes these networking opportunities, important industry information, local business connections, brand recognition, as well as exclusive training and education.
Arizona Hemp Industries Association: The mission of the AZHIA is to help advance the local hemp economy, build alliances with Arizona-based businesses, and promote advocacy. This is a member-driven chapter of the Hemp Industries Association (HIA) and provides local support for growers, processors, manufacturers, distributors, and retailers within the industry. Membership provides regulatory support, education, and more.
National Hemp Resources
Hemp Biomass Selling Tips for Arizona Farmers
Hire a hemp broker: There are licensed hemp brokers that can help you negotiate the best price for your hemp biomass. You'll want to look for an experienced individual with many connections in the industry and a great track record. Organizations like Cannabis Business Brokers offer services for helping Arizona clients with business development, agricultural advisory services, and also purchase hemp commodities.
Presell your biomass: This is an ideal option since the window for selling your harvested biomass is short. Having a buyer lined up can help alleviate stress post-harvest while giving you the competitive advantage of growing specific strains that potential buyers are looking for.
Sell directly to buyers: If you have the connections, it may be a good idea to cut out the middle man. Selling directly to buyers can help you maximize your profits but it will require more work.
Profit-sharing agreements: For farmers interested in joining the hemp industry but don't have the upfront finances, profit-sharing agreements may be a good option for you. Profit-sharing works by finding a buyer willing to pay for all upfront costs and recoups these expenses after harvest.
Hemp future contracts: This type of agreement is signed before you start your season with a set price arranged for your biomass. While the price provided in future contracts is usually less than the price available with the open market, this is a good option for better stability and minimizing fluctuation risks.
Networking: Joining a hemp association or attending a hemp trade show can offer networking opportunities for connecting with potential buyers. The more places you can find to network, the more opportunities you'll find.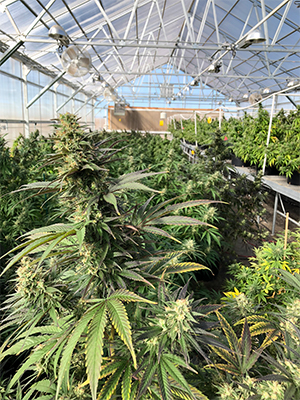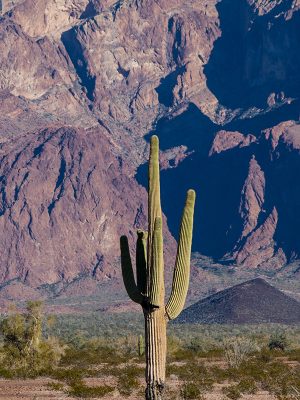 Arizona Hemp Farming & CBD Seed FAQ
Arizona CBD Hemp Farming Resources
Read more about local market trends, farming advice, and more for your hemp farm:
December 29, 2020
With the 2021 growing season just around the corner, first-time farmers will need to quickly get their plans in order. It's always best to write a
[…]
September 22, 2020
Farmers throughout Arizona who are interested in cultivating hemp can enter this exciting, lucrative industry through cultivation. With an established hemp regulatory program, you can now
[…]
September 4, 2020
Now that Arizona has its own USDA-approved hemp farming program, many local farmers are joining the ever-growing hemp industry. With more and more beginner hemp farmers
[…]
Work With Arizona's Trusted CBD Seed Company
CBD Seed Co. is honored to be the trusted CBD seed company serving Arizona. Our team of industry-leading hemp farmers is always available to help get you started. For more information regarding our genetics or general hemp farming questions, please contact us!