What You Need to Know About Growing CBD Seeds in Alaska

When you start growing hemp in any state, you should have a thorough understanding of the local regulations. This includes hemp farming in Alaska as much as anywhere. The varying regions, climate, and farming seasons pose unique challenges for cultivating this cash crop. However, with the right resources and research, hemp can thrive here. Farmers interested in growing hemp will also need to keep up to date with both local and federal regulations. Unlike other agricultural industries, hemp is highly regulated and will require full compliance for success. In order to start a successful hemp farm, here are the resources you need to learn more about cultivation needs, regulations, and more.   
CBD Seed Co. is honored to be the trusted CBD seed company serving the state of Alaska.
Where to Get Licensed to Grow CBD In Alaska
The state signed into law legal hemp farming in 2018 and is responsible for all grower and processor licensing. The first step you'll need to take is getting licensed with the Department of Natural Resources Division of Agriculture through the Alaska Industrial Hemp Pilot Program. Licensing is required in order to cultivate hemp commercially. Applications are currently accepted electronically, preferably by email. Hemp growing licenses remain valid for one year and must be renewed annually.
Leading CBD Seed Genetics for Alaska
CBD Seed Co. has spent over five years in research and development in order to breed high-producing CBD seeds. Our genetics feature options that are ideal for the various climates that differ between the subarctic oceanic climates of the exterior and central to interior regions. We value compliance and always have our seeds independent, third-party lab tested for cannabinoid content, no pesticide exposure, and quality. Learn more about our current available hemp varieties: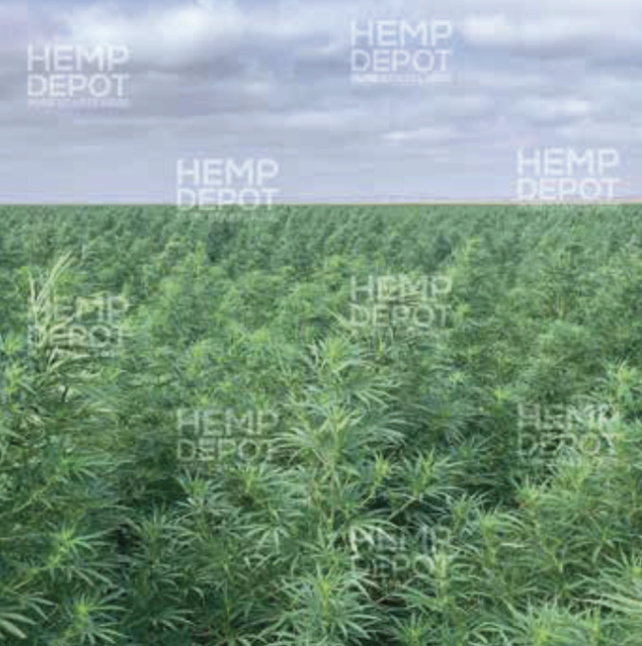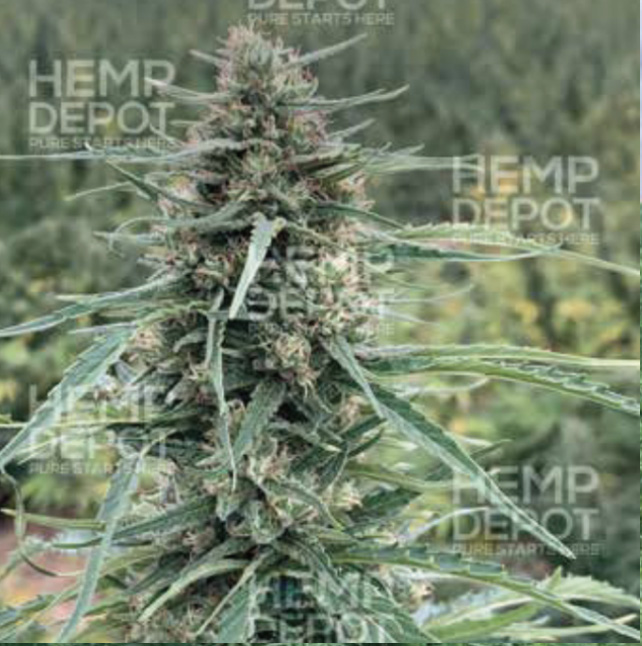 BaOX Feminized Seed
Field tested from California to Michigan and down to Florida, Our BaOX feminized seed Is a no bralner for the large scale farmer looking to use mechanization from start to finish.
Cherry HD Feminized Seed
Cherry extracts very well but unfortunately also grows very slow. We set out to change this! We experimented with many different breeding combinations to increase vigor, size and strength without sacrificing terpene or cannabinoid content, the result of these trials is what we call Cherry HD. Cherry HD is a early finishing, bigger plant capable of competing with the weeds and creating a quick canopy. She has a sweet smell with a hint of funk.
• Strong field ready structure
• Heavy resin and terpenes
• Ideal for biomass or flower
• 2-3%CBC
• Early finisher, finishes mid to late September depending on geography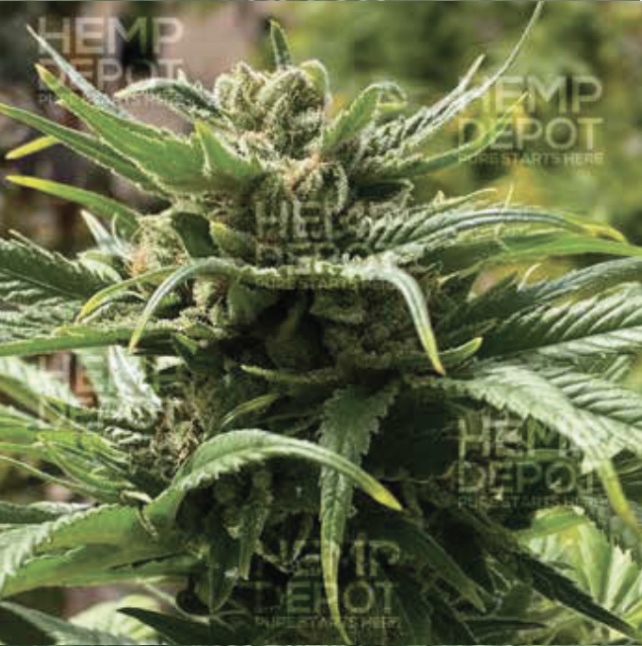 Alaska Regulations for Growing CBD Clones & Seeds
Once you've decided that you want to join the hemp farming industry, it's important to educate yourself on all local and federal regulations. While the 2018 Farm Bill did legalize hemp on a federal level, it also created a problematic patchwork of regulations that vary from state to state. That means that local farmers will need to stay up to date with corresponding state laws as well as federal regulations. Both federal and local state regulations define industrial hemp as legal as long as it contains 0.3% THC or less.
The Department of Natural Resources Division of Agriculture launched its regulatory program in 2018 but experienced funding cuts shortly after. With slow implementations of local laws, hemp production didn't take place until the 2019 and 2020 farming seasons. Here are all the links you need to get a current Alaska industrial hemp/CBD licensing and keep up to date with both state and federal regulations:
Department of Natural Resources Division of Agriculture: This is your primary resource for the state's hemp regulatory program. All of your licensing requirements and forms can be found on their Industrial Hemp Pilot Program page. The website also contains a list of useful resources and upcoming events. Farmers can find more information by contacting the department at 907-745-4469 or email industrialhemp@alaska.gov.
Here are some useful links that can also be found on the website:
Alaska 2021 Hemp Grower Application: Applications are encouraged to be submitted electronically. This application is for first-time applicants only. For license renewals, farmers will need to submit a registration renewal application when their license expires. In addition to your application, farmers are expected to submit a non-refundable new registration fee, annual grower registration fee, and maps of all fields, greenhouses, indoor growing areas, and storage locations.
Alaska Hemp Grower Renewal Application: For farmers with existing licenses, you'll need to apply for renewal after one year. This registration renewal form can also be used for processors and retailers. Renewal forms will also require a non-refundable registration renewal fee, annual grower fee, and maps of any changes or additional locations you've added to your farm. These can also be submitted electronically.
Accepted Hemp Varieties in Alaska: In order to help farmers stay compliant, these are the accepted hemp varieties and where they originate from. Make sure to review this list before purchasing any CBD seed. Since Alaska does not provide a list of certified seed companies, you'll need to do your research and find a reliable provider with high-quality genetics. We recommend working with companies with a longer-standing history and always researching strains based on your farm's needs.
Preharvest Testing and Report: Preharvest testing is required by both federal and state law to ensure your THC threshold remains at 0.3% or below. Here are the instructions for pre-harvest testing and reporting. It's best practice to test your crops every week and increase the frequency the closer you get to harvest. Being proactive with testing measures can help minimize the risk of your crops going hot.
Post-Harvest Report: Post-harvest reports are required no later than 60 days after farmers receive their THC sampling results. This report must include all of your harvest information including location, harvested stain or variety, harvest start date, harvest end date, THC results, whether your crops were harvested or destroyed, as well as where your harvest is currently being stored.
National Resources for Hemp Regulations
National Institute of Food and Agriculture (NIFA): This federal agency provides leadership and funding for programs that advance agriculture-related sciences. They are a researched-based organization that invests in and supports initiatives to ensure the long-term viability of agriculture, now including industrial hemp and CBD. NIFA applies an integrated approach to ensure that groundbreaking discoveries in agriculture-related sciences and technologies reach the people who can put them into practice.
USDA: The United States Department of Agriculture is in charge of creating regulations for the industrial hemp industry and the growing of CBD seeds and clones. Their site is comprehensive and a must-read for hemp growers and processors. While there is a state program here, farmers looking for licensing in other states without a hemp program can often obtain licensing directly from the USDA. This federal resource is crucial to keep up with in addition to state regulations.
FDA: The FDA is currently creating a legal framework for hemp-derived CBD products. For farmers cultivating hemp in order to produce CBD, this can be a great resource. Once the FDA has established its regulatory framework for CBD products, this could potentially impact farmers as well as manufacturers. Farmers that are also processors and manufacturers of CBD products can also find its current instructions on how to stay compliant in terms of labeling, marketing, and more.
Vote Hemp: This nonprofit is dedicated to educating legislators and policymakers, advocating for progressive hemp laws, and defending standing policies that inhibit commerce. In addition to advocacy, farmers can utilize this resource for its regulatory information. The website provides comprehensive regulation education by state including ways that you can help with advancing policies. From legal cases to regular political updates, farmers can keep up to date with the ever-changing legal framework.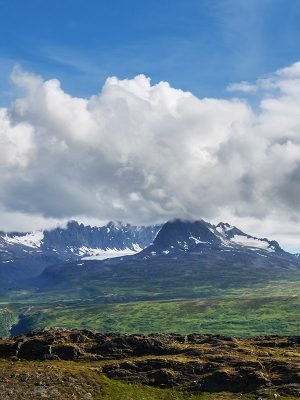 Alaska's Hemp Biomass Transportation Regulations
Alaska allows for hemp to be transported within the state but requires all individuals to have an approved transportation permit. A license is not required if industrial hemp is being transported on a property listed on a registrant's registration before submitting a pre-harvest report, transporting seed or clones to a registered grower, or transporting industrial hemp products that are valid under 11 AAC 40.400 – 11 AAC 40.420. These permits are valid for three years. In order to apply, complete this Hemp Transportation Permit Form and submit it to the Industrial Hemp Pilot Program.
Regions of Alaska Where CBD Is Grown
Hemp is a hardy plant and high CBD seeds will grow in many climates. Alaska has obvious constraints on farming in general because of its climate and shorter farming seasons. However, there are areas of the state that grow grains, potatoes, vegetables, and greenhouse plants well. There are only about 500 farms which cover 0.2% of the land in the state. Most of these farms are in the Matanuska Valley northeast of Anchorage. These farms grow field crops like barley, hay, oats, and potatoes. So, if you are thinking about outdoor hemp farming this is the area to consider. But the real revenue will likely be from greenhouse hemp because many of Alaska's most successful plant crops are grown in greenhouses and nurseries. Greenhouses provide a more ideal, controlled environment for hemp to thrive and are successful in any region.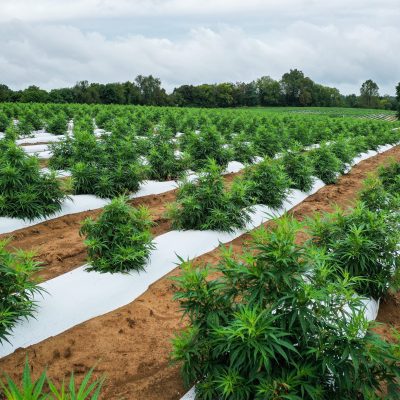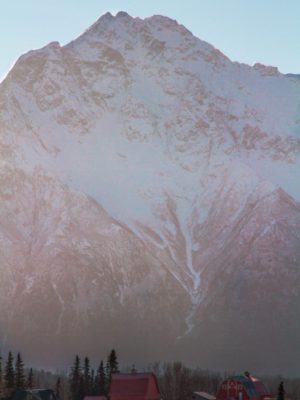 Alaska Agricultural Regions for Cultivating CBD Hemp
Alaska offers various agricultural regions where hemp can thrive:
Interior
Kenai Peninsula
South Central
South East
South West
Each agricultural region is quite unique in terms of typography, humidity, farming seasons, and climate. While some regions can offer an adequate growing season, shorter seasons can be remedied by finding varieties that are early finishers. Places with higher humidity can also combat this with the right irrigation strategy and crop placement. Before you start planting CBD seed, make sure to research respective strains based on your agricultural region.
Alaska Hemp & CBD Seed News 
It's always a great idea to stay up to date with your local hemp industry and CBD news. While regular research is always recommended, another convenient tip for staying up to date is with Google Alerts. Farmers can create these convenient alerts emailed directly to them at a personalized interval. When setting up your alerts, try terms like "hemp farming Alaska" or "CBD regulations Alaska" for the local industry updates you need. Here are some of the news highlights from 2020 regarding the hemp industry here:
DECEMBER 2, 2020: Now that industrial hemp is legal, Alaska's industry must follow the law
This opinion piece from the director of the state Division of Agriculture highlights the political developments of industrial hemp both locally and nationally. While regulations now allow legal hemp farming, it's important that the local industry follows these important regulations. These standardized tests are meant to ensure both compliance and consumer safety.
APRIL 3, 2020: Alaska's hemp industry set to go live through online-only registrations
After the successful launch of the state's hemp regulatory program, all applications were announced to be accepted through online submission only. The state hemp program broadcasted its new rules through its social media platforms to help with the current COVID-19 situation. The pilot program will operate under the 2014 Farm Bill pilot program until later this year.
MARCH 26, 2020: States split on following USDA hemp rules in 2020
While the USDA continues to try to streamline the regulatory requirements on a federal level, numerous states have adopted their own regulatory program. However, Alaska has decided to operate under its current program rules throughout the 2020 season.
MARCH 25, 2020: Alaska regulators use social media to introduce new rules in the age of coronavirus
In an effort to promote social distancing, the state hemp program has decided to use social media to broadcast its new regulatory rules. By utilizing live webinars through Facebook, the Division of Agriculture was able to provide an overview of the industrial hemp program. New regulations now break up applicants into three categories: growers, processors, and retailers. The distinction hopefully will allow vertical integration in the local industry.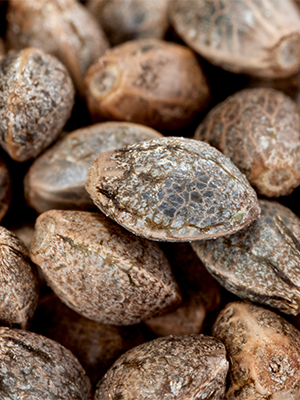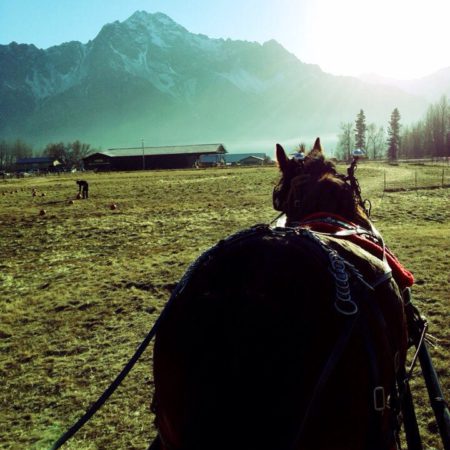 CBD & Hemp Resources for Alaska Farmers
For farmers just getting started in the industry, it's important to find organizations and other local farmers to network with. The more support you're able to find, the better success you'll experience and the more potential connections you'll be able to find.
Alaska-Based Hemp Organizations
Anchorage Cannabis Business Association: The ACBA is dedicated to cannabis advocacy and provides a great network for individuals in the industry. This organization works with the P&Z commission in order to develop progressive regulations for cannabis businesses to operate in. They promote advocacy and education while providing a great way to connect people in the industry in the Anchorage area. In order to join the ACBA, there are reasonable annual membership fees due.
Alaska Growers Association: This Facebook group is for local cannabis growers. Both hemp and marijuana cultivators are welcome to join this public group. Gain access to industry updates, advice from fellow local farmers, and more. While recent interactions are limited, this still provides a wonderful networking opportunity since members are public.
Alaska Marijuana Industry Association: Join a local network of cannabis businesses for building a stronger industry for everyone involved. This is a more marijuana-dominant association but still provides support for hemp industry professionals. The Alaska MIA works on tracking regulations and bills while advocating on local, state, and federal levels for cannabis businesses. They also offer an important communication framework for you to find support and better networking.
National Hemp Resources
Hemp Biomass Selling Tips for Alaska Farmers
Hire a hemp broker: There are licensed hemp brokers that can help you negotiate the best price for your hemp biomass. You'll want to look for an experienced individual with many connections in the industry and a great track record.
Presell your biomass: This is an ideal option since the window for selling your harvested biomass is short. Having a buyer lined up can help alleviate stress post-harvest while giving you the competitive advantage of growing specific strains that potential buyers are looking for.
Sell directly to buyers: If you have the connections, it may be a good idea to cut out the middle man. Selling directly to buyers can help you maximize your profits but it will require more work.
Profit-sharing agreements: For farmers interested in joining the hemp industry but don't have the upfront finances, profit-sharing agreements may be a good option for you. Profit-sharing works by finding a buyer willing to pay for all upfront costs and recoups these expenses after harvest.
Hemp future contracts: This type of agreement is signed before you start your season with a set price arranged for your biomass. While the price provided in future contracts is usually less than the price available with the open market, this is a good option for better stability and minimizing fluctuation risks.
Networking: Joining a hemp association or attending a hemp trade show can offer networking opportunities for connecting with potential buyers. The more places you can find to network, the more opportunities you'll find.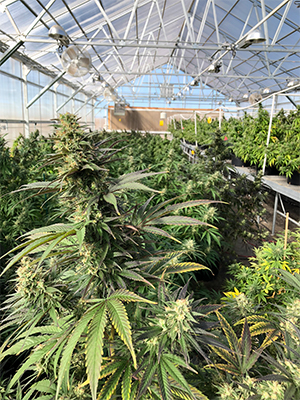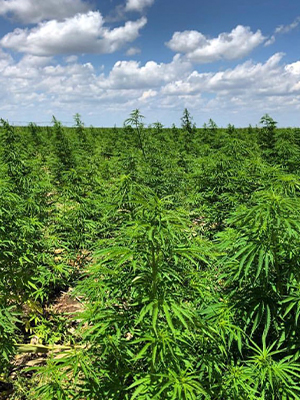 Alaska Hemp Farming & CBD Seed FAQ
Alaska CBD Hemp Farming Resources
Learn more about local industry updates, farming tips, and more for your hemp farm:
December 15, 2020
Now that the 2021 farming season is growing closer, it is time for farmers to begin planning for the upcoming year. With various developments in regulations
[…]
November 2, 2020
Alaska is experiencing climate change at almost double the rate as the rest of the world. This has had a significant impact on their farming seasons
[…]
October 27, 2020
Hemp is known for being a more durable, resilient plant when it comes to pests and disease. However, hemp can still be vulnerable to mold concerns,
[…]
Work With Alaska's Trusted CBD Seed Company
The regulations on CBD seeds, growing hemp, and extracting CBD are always changing in Alaska and across the US. They will likely be in flux for a few years if not a full decade. There will also be changes in hemp growing and CBD extraction techniques. We keep up with important changes such as these here at CBD Seed Co. We know how critical it is for our family of hemp farmers to be and stay informed. Therefore, we are always happy to chat and answer any questions you may have about growing and processing hemp. To find out more or to inquire about our premium high-CBD seeds for your Alaska farm, contact us today!